Latest Episode | Cut To The Race Podcast
McLaren's new team principal, Andrea Stella, is "encouraged" by their progress towards the top teams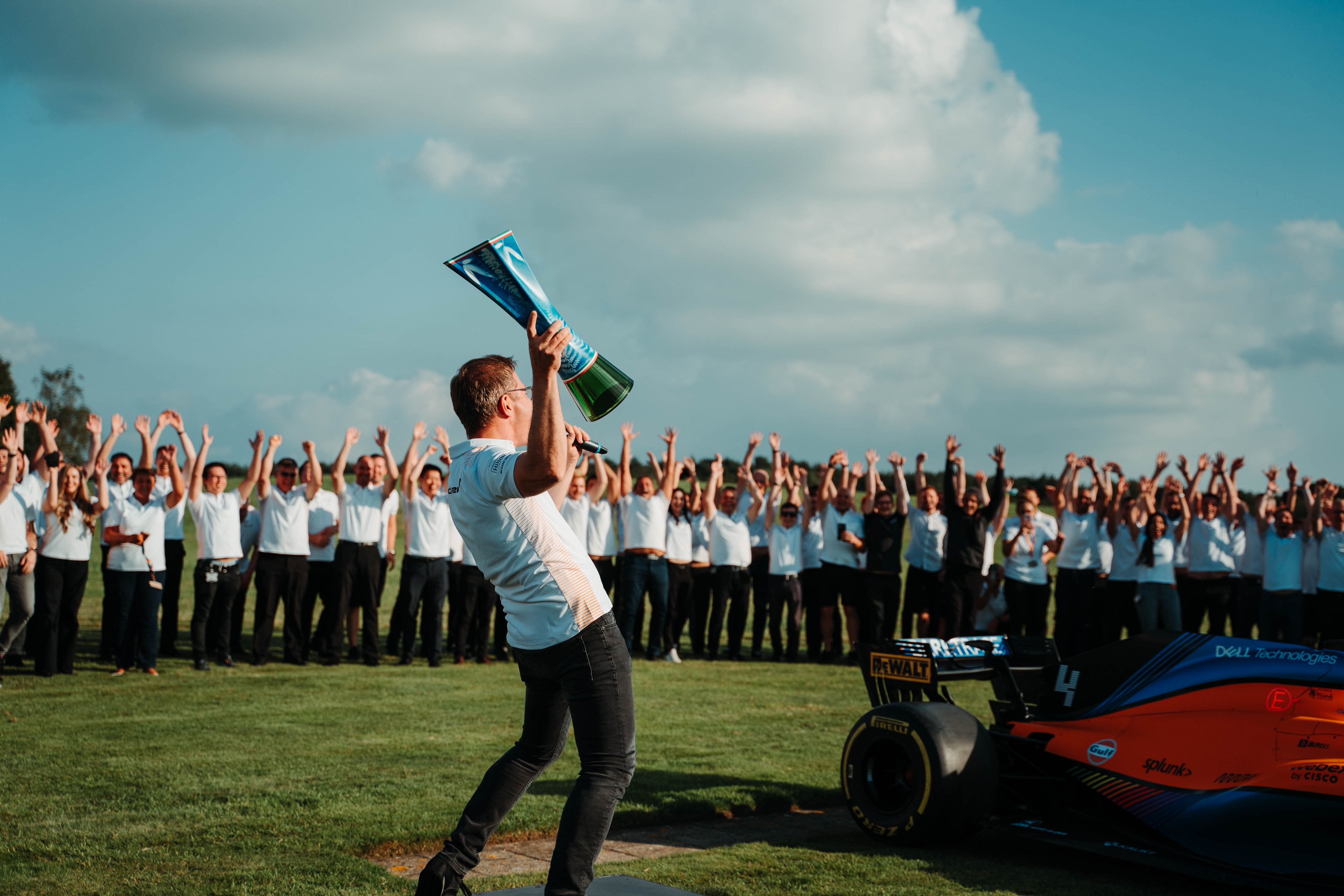 During the team principals' edition of silly season last December, it was announced Andreas Seidl will leave McLaren. The papaya team swiftly announced Andrea Stella as his replacement, promoting him from his previous role as their Racing Director.
Before his move to McLaren in 2015, Stella worked for Ferrari. Most notably, Stella worked as Michael Schumacher's Performance Engineer from 2002 until his retirement. The Italian also worked as Kimi Raikkonen and Fernando Alonso's Race Engineer during their separate spells with the Scuderia.
Throughout Seidl's time with McLaren, he helped the team secure eight podiums and one victory. Stella has big shoes to fill, especially as the pressure begins to mount for the papaya team.
McLaren needs to have "caught up" with the top teams by 2024
During the 2021 season, McLaren CEO Zak Brown made several strong statements surrounding McLaren's championship hopes. On the topic of catching the top teams, Brown told grandprix247.com:
"What I would say is we will have caught up by 2024 with all of our infrastructure, most specifically the wind tunnel."
The McLaren boss admits their "less technically developed wind tunnels" have been "a huge disadvantage" for the team. But Brown remains adamant:
"I think we will have no excuses come the 2024 season."
Considering McLaren finished the 2022 season fifth in the constructors' championship with only one podium, the team has a lot of work to do.
Stella believes McLaren doesn't have "too much" to do before reaching the top
McLaren's new team principal believes that the team has little work to do before matching the top teams. Whilst discussing the positive aspects of his team, Stella told news24.com:
"According to some metrics, we are now the second or third-best team on pit stops."
Although he admits the team needs to do a "better job" when it comes to "race strategy." But overall, Stella insists that McLaren is "quite competitive already" when it comes to racing.
Brown has already highlighted 2024 as a year to see results. A deadline that Stella seems to echo when he stated:
"To become the best, there's a good one year of work if we take that single part of going racing, for instance."
He continued, "I would say there is work to do, but not necessarily too much. We are starting to get optimistic and encouraged that we are gradually moving towards the top in that respect."
Could we see McLaren at the top within a year? And can they challenge for the 2024 championship?
Feature Image Credit: McLaren