Latest Episode | Cut To The Race Podcast
Fernando Alonso believes his Aston Martin team were "faster than Ferrari" during Formula 1's pre-season test in Bahrain.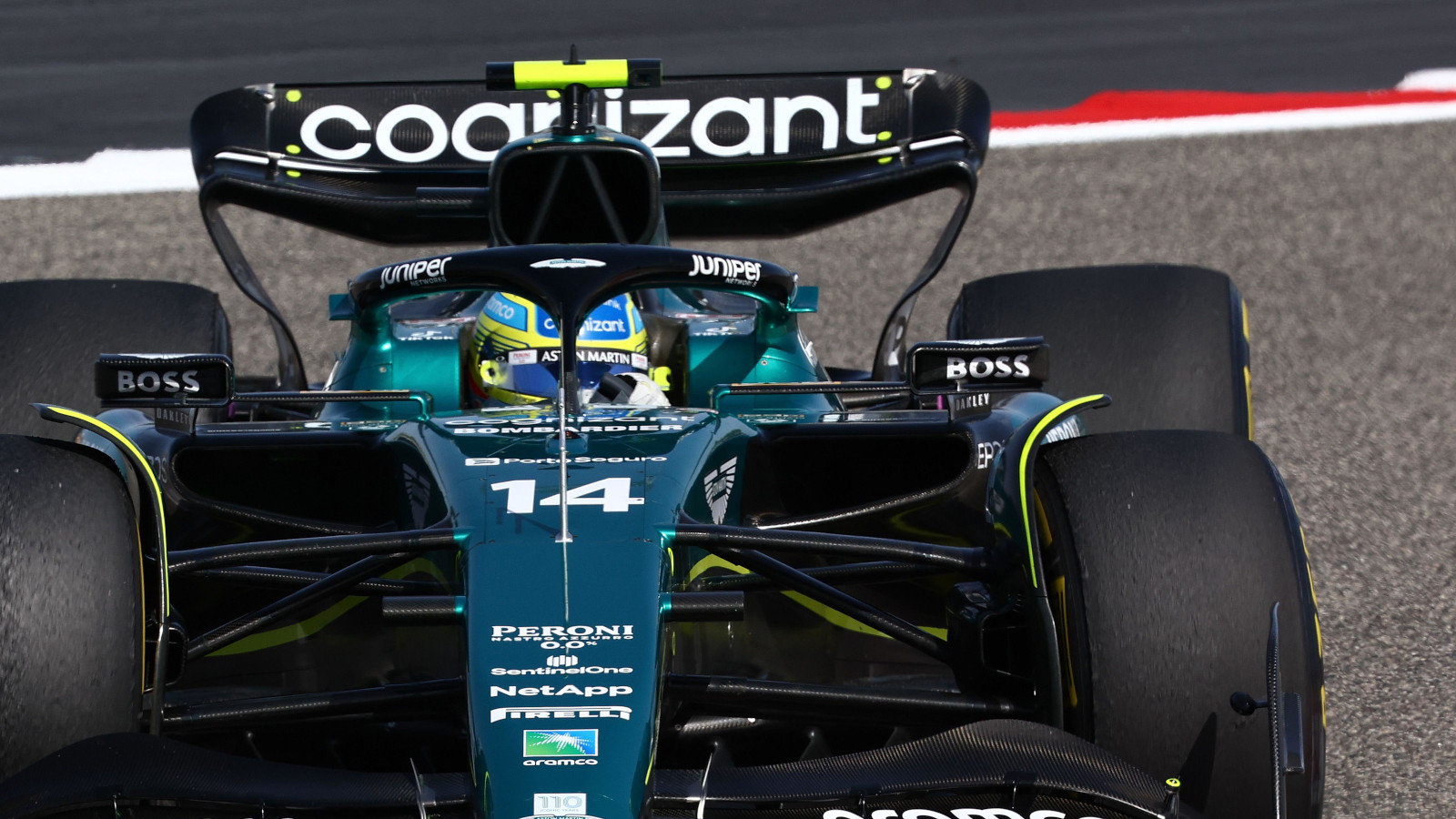 The team in British racing green appeared to be the surprise package of the test in Sakhir.
Alonso was able to produce the second-fastest time of the first day – just three tenths slower than world champion Max Verstappen – and the third-fastest time of day two.
Those performances have produced quite a buzz around the F1 paddock. And the rumours are that Aston Martin could indeed be mixing it near the front of the grid when the season gets underway this weekend.
Of course, the usual caveats apply to any speculation about performance during pre-season testing, especially so with just the three days to draw conclusions from.
But the Aston Martin AMR23 has certainly caught the attention of the other teams.
More than just a case of glory runs
It was not the headline times, however, that most impressed Alonso. He was instead focused on the car's performance during the race simulations on the final day.
Aston Martin ended up on a long run at the same time as Alonso's former team Ferrari, and the Spaniard liked the look of what he saw on the timing screens.
"On the last test day, for example, we did a race simulation. Then we did 57 laps, the same thing we are going to do this week in Bahrain.
"We put fuel in for those 57 laps and did the full race with the full set-up, even changing tyres. At the same time, Ferrari were doing the same programme as us with the same fuel for the race, same stops – and we were slightly faster."
The Scuderia generally had at least the second-fastest car last season – at times, the fastest – so it is unsurprising that Alonso is, perhaps, daring to dream.
Team Principal Mike Krack, on the other hand, would rather stay grounded and temper expectations.
"I think it's very, very difficult on such a test to make a proper judgement. It is nice to have good long runs, but still you need to really put them into the right context, and let's not start dreaming."
Krack and his team may also have to deal with the absence of Lance Stroll at the season-opener, whose participation hangs in the balance after his cycling injury.
If he is to miss out, it will be reserve driver and Formula 2 champion Felipe Drugovich behind the wheel.
Featured Image Credit: IMAGO/PanoramiC