Latest Episode | Cut To The Race Podcast
Alfa Romeo team boss Frederic Vasseur has opened up on his team's driver considerations for 2022 and claims that Antonio Giovinazzi still has the opportunity to save his seat.
Mercedes' Valtteri Bottas has already been announced as Kimi Raikkonen's replacement, as the championship winning Fin has decided to retire at the end of the season.
The rumor mill has suggested that Guanyu Zhou is favorite to line up alongside Bottas, as the Alpine Junior currently sits second in the 2020 F2 championship.
It's the combination of impressive talent and an alluring sponsorship package that's drawing Alfa's eyes towards Zhou, along with the USP of having F1's first driver from mainland China within their ranks.
Giovinazzi has proved he won't go down without a fight however, after putting in some excellent qualifying sessions at Zaandvoort and in front of his home crowd at Monza. Unfortunately though, he's been unable to build on his qualifying form in the races.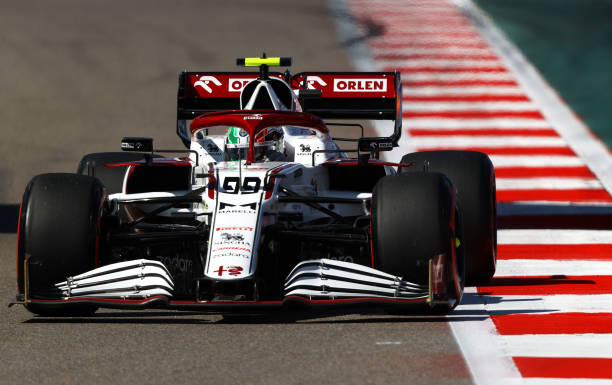 Credit: Bryn Lennon via Getty Images
Despite this, Vasseur insists the Italian can still save his seat during the remaining seven races of the year. According to F1i.com, he said: "I think at least the good side of our position is that we can wait because we know we have some drivers in contact and the ball is in our hands. 
"I'm considering the situation as an opportunity for Antonio, because he's the guy in the car who can show that he can do a good job and can improve. It's much more frustrating when you're not in the car and you have to wait to see if the others are doing well or badly. Antonio has this opportunity, and he has to take it."
"He did very well in the last few events, and I was very happy to see that he could deliver and could do a step over the different stints and runs. He was improving from Q1 to Q2 and Q2 to Q3 every single run, and he was able to put everything together and fine-tune during the qualifying."
Vasseur also pointed out that a significant factor that will affect Giovinazzi's chances lay with his ability to carry his brilliant qualifying runs over to his performances on a Sunday.
"For sure, now the target is to score points, and the last few events were a bit difficult. But I know he's able to do the job and now I'm waiting for the weekend when he puts everything together – qualifying pace, race pace and then from the first lap to the last lap."
Headline Image – Credit: Pool via Getty Images