Latest Episode | Cut To The Race Podcast
Alex Albon suggests that the FIA may be going away from the 'We Race As One' message.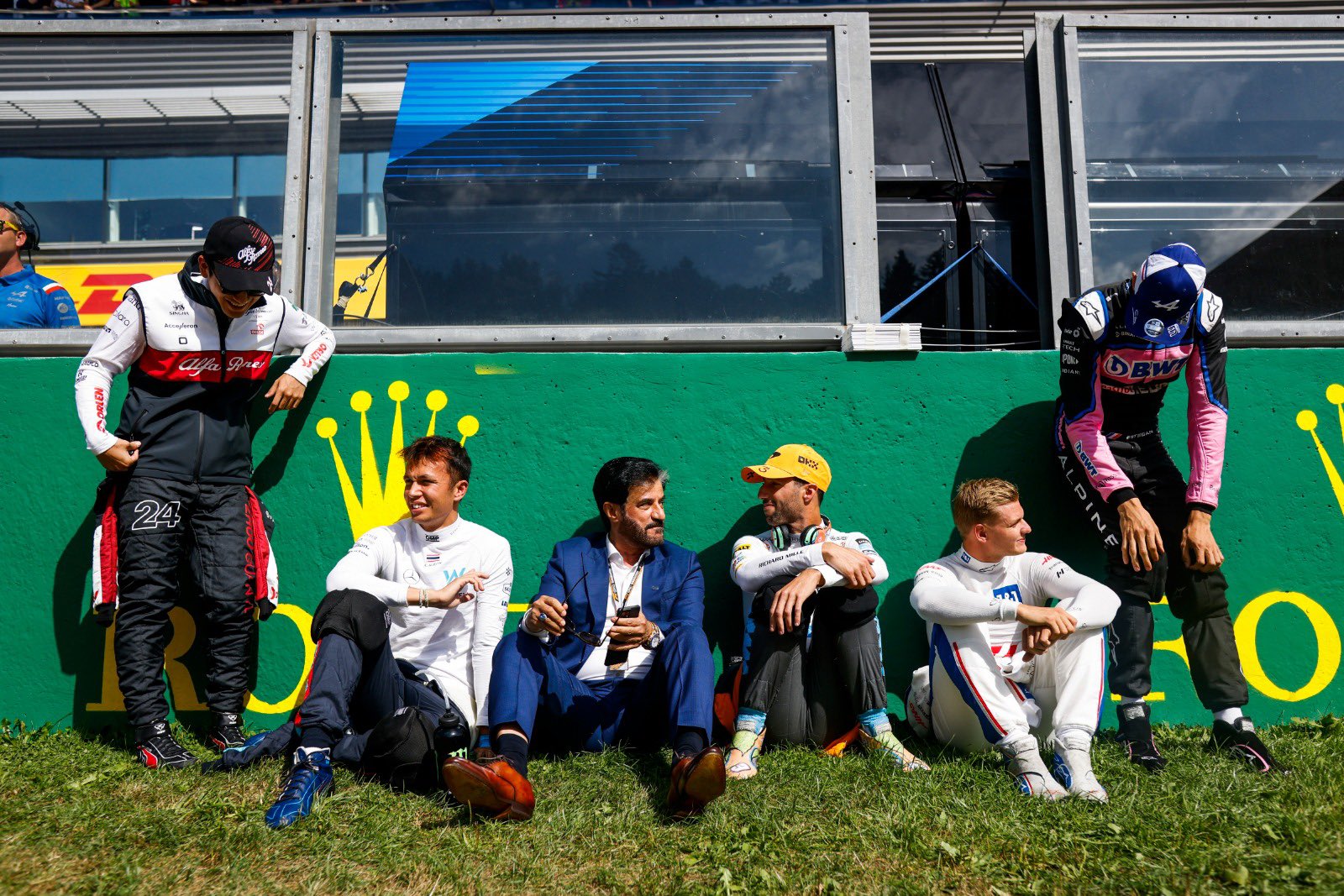 Last week, Alfa Romeo driver Valtteri Bottas had his say on the FIA's new ruling that is set to change driver activism in Formula One. Williams driver Alex Albon has now expressed his opinion on the controversial new regulation.
Late last year, the FIA announced the introduction of Article 12.2.1.n. The regulation states that any driver will be seen as breaching the rules if they show:
"The general making and display of political, religious and personal statements or comments notably in violation of the general principle of neutrality promoted by the FIA under its Statutes, unless previously approved in writing by the FIA for International Competitions, or by the relevant ASN for National Competitions within their jurisdiction."
Such a ruling could mean that driver activism such as Lewis Hamilton's fight for increased diversity and inclusion in Formula One, Lando Norris's promotion of mental health, and Sebastian Vettel's statements on the environment could now be illegal without prior permission.
At the Williams 2023 car launch event, Albon spoke to the press and expressed his "confusion" on the new ruling.
Albon states the importance of drivers using their platforms to "speak freely."
The Thai driver pleads for "clarity" from the FIA, due to the "very sensitive" nature of "political stances." Whilst discussing the implementation of Article 12.2.1.n, Albon made his thoughts on the regulation abundantly clear:
"On a personal side, it is somewhat confusing. We were very much for 'We Race as One' and now it seems like the FIA are trying to go away from that. So, we need to be open in dialogue about what they're trying to do, but of course, we need to be able to speak freely."
The Williams driver continued: "With who we are and the engagement we have to our fans and people who watch Formula 1, a lot of people look to us as spokespeople for issues around the world."
Albon believes that it is the "responsibility of the drivers to make people aware of these situations." Following the introduction of the new ruling, drivers that wish to fulfil such responsibility will not be able to do so unless approved by the FIA. Albon admits there is "a bit of confusion" about the regulation and hopes for "clarity" moving forward.
Will the FIA's new ruling limit the drivers from using their platforms as they wish?
Feature Image Credit: @WilliamsRacing on Twitter