Latest Episode | Cut To The Race Podcast
Alex Albon believes Williams "won't stand a chance" ahead of the next few Formula 1 races, despite having a good race last weekend in Monza, finishing seventh.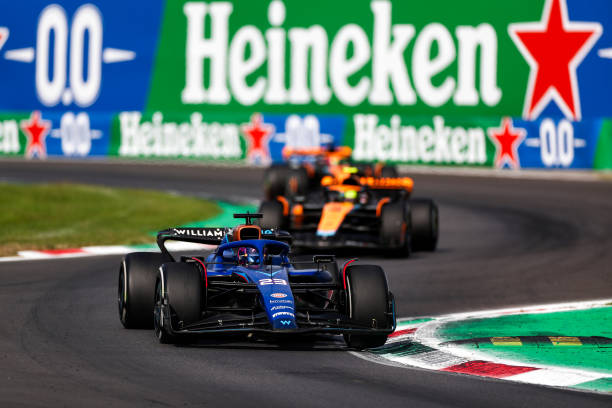 Williams expected to have a good weekend in Monza with its low-drag profile. With that, Albon was able to hold off McLaren driver Lando Norris to finish seventh thanks to the FW45's superior straightline speed.
Albon's seventh place finish was the latest of some strong results produced from the Grove-based team. The team were level on points with Haas when returning from the summer break. However, after Albon's eighth in Zandvoort and seventh in Monza, Williams find themselves 10 points clear of the American team.
With Haas and Alfa Romeo struggling significantly this season, the points earned so far could be enough to hold on to seventh in the constructors' championship.
FW45 has a lack of downforce
Despite finish seventh, Albon was struggling heavily with his tyres, resulting in him defending from the McLaren's for near enough the whole race. However, the straightline speed of the FW45 aided Albon's defence.
However, Formula 1 now heads to Asia for the Singapore Grand Prix – followed by races in Japan and Qatar. All these tracks require a high amount of downforce with its tricky corners in Singapore and the high-speed corners in Japan and Qatar.
After the Italian Grand Prix, Albon admitted that the team doesn't "really stand a chance" in the next races due to the FW45's lack of downforce. The Williams driver said, as quoted by Motorsport.com:
"I think it's a good step. I worry about tracks like Brazil, this kind of races. But I hope we're in a better place now.

"We needed that, because I don't think the next few races, we're not really going to stand a chance until Vegas.

"Not to say that we're gonna take our foot off the pedal but… a good points finish here was what we needed."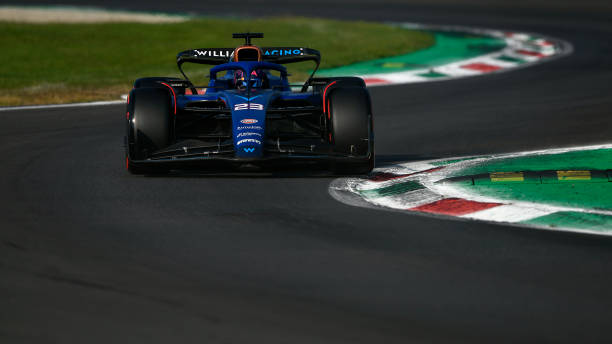 Glimmer of hope
Despite the Thai driver's pessimism, Williams still have some hope. The team introduced a new aerodynamic package in Montreal, which will make the next few races a less of a pain.
Albon was able to secured eighth at the Dutch Grand Prix – also qualifying in fourth. Zandvoort is a high-downforce circuit, which goes against what Albon said. However, the team feels the windy conditions aided the team's performance.
When asked about how painful the next races would be, Albon believes that their weaknesses of having low downforce will be exploited.
"We are better than we were last year, but especially when the track gets hot and the degradation is high we really struggle.
"And this was a race where we struggled, on a track that should suit us. I think if the track was 20 degrees cooler we would have been really fast, maybe.
"But still some work to do. We go to Asia now, it gets hot, go to America, it's kind of hot as well [there]."
Feature Image Credit: Beata Zawrzel/NurPhoto via Getty Images