Latest Episode | Cut To The Race Podcast
In a turn of events during the second practice session at the Singapore Grand Prix, Alexander Albon disclosed the root cause of his premature exit from the track.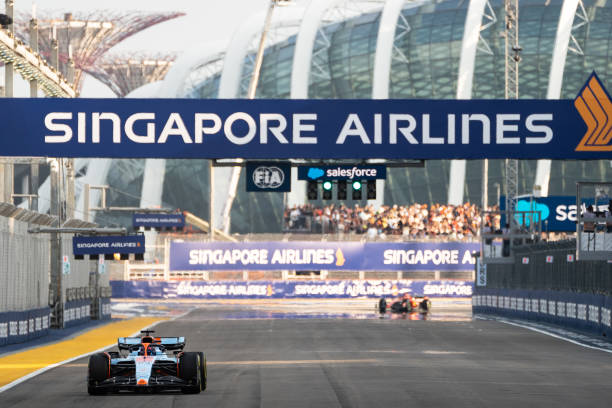 The Williams driver's hopes were dashed when a mechanical gremlin disrupted his session, depriving him of the chance to put in valuable laps.
Albon's experience during the practice was marked by frustration as he managed only a limited number of laps before alerting his team to an issue. The situation quickly escalated as he was directed back to the pits, where he remained for the remainder of the session. The Williams team's investigation subsequently pinpointed a power unit problem as the source of his setback.
Albon explained, according to racingnews365.com:
"We think the issue is battery-related.
"I started my lap and it felt OK but then I just started to lose ERS as I went through. I think we already know the problem so it shouldn't be too long to solve and replace.
"But around here you want the mileage because it's such a confidence-building circuit.
"We're a little bit on the back foot but otherwise, the car hasn't been feeling terrible," Albon concluded.
Albon needs the extra work on Saturday
Despite a recent string of successful outings, which saw Albon secure points at Zandvoort and Monza, he remained cautious about Williams' prospects of replicating their recent achievements in Singapore.
"The efficiency and balance, this track, we knew coming into it that it exposes some of the characteristics of our car," Albon said.
"FP1 wasn't too bad but realistically, I think we're the 10th quickest car this weekend. We just need to tidy it up, obviously, there's not much to learn from FP2.
"We'll have to do a bit of extra work going into FP3, maybe change the run plan a bit just to test a few more things.
"It's tight out there in the midfield but we're a bit behind them so we'll have to do some work."
The Thai-British driver reasserted his concerns about the overall performance of the FW45 at the challenging Marina Bay Circuit, highlighting that the circuit's layout is poised to expose the vulnerabilities of his car.
Feature Image Credit: Dan Istitene – Formula 1/Formula 1 via Getty Images