Latest Episode | Cut To The Race Podcast
Ahead of the British Grand Prix, Williams' Alex Albon has spoken about personal identity and which event on the F1 calendar he considers his home race.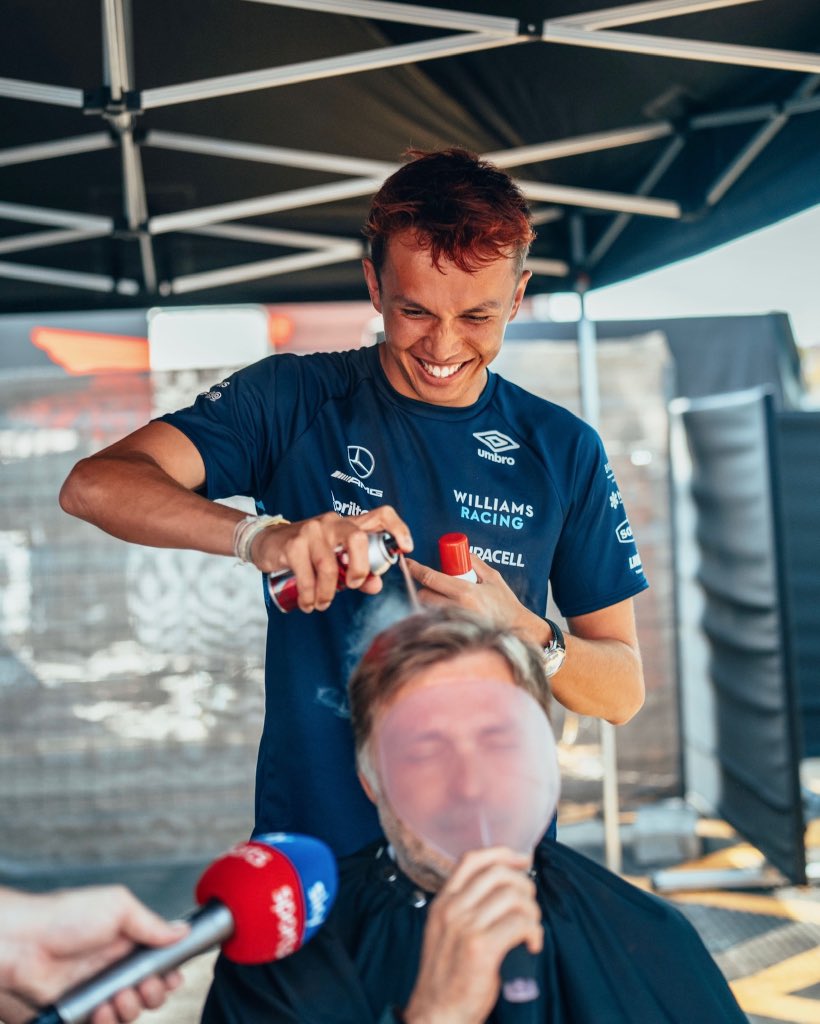 After a year out in 2021; dropped by Red Bull in favour of Sergio Perez, Albon is enjoying a strong start to life at Williams. He's earned three championship points, with strong performances in Australia and Miami en route.
In an exclusive interview with Crash.net, the 26-year-old covered a range of topics, including racing against his mates, the infamous Twitch Quartet; being a comeback kid; and what the future might hold for him within the sport.
With the 2022 British Grand Prix a matter of days away, Albon's identity, his home races, and his treatment by the British media were also on the agenda – and provided the most food for thought.
Personal identity
Born in the UK, he grew up in Surrey. His father is British. However, Albon doesn't view himself as solely, or even predominantly British:
"I still consider myself as Thai, truthfully. My mum is Thai, I spent a lot of time as a kid in Thailand."
Indeed, he is the first Thai F1 driver in the modern era – Prince Bira raced in a number of championship races between 1950 and 1955. With two third-place finishes to his name from his time at Red Bull, he's also earned the privilege of representing Thailand on an F1 podium.
Based in Milton Keynes, he would want to represent both countries, if it were an option:
"There is a part of me that does feel British as well. If there was a way to have a dual nationality racing licence, as there is in a passport, I would do it. But obviously, it doesn't work like that, unfortunately."
Home race(s)
With Thailand not on the F1 calendar, the Williams driver has his pick of where he considers his 'home race'. When discussing the upcoming grand prix at Silverstone, he shared his views on the subject:
"I would call it a second home race. It's as much of a home race as Singapore is.
"But I have a close connection with the UK and with Silverstone. I live 25 minutes away from Silverstone, at least my family do.
"Strangely enough, I haven't actually driven that many times around Silverstone. But I live close by."
The upcoming race will be his fourth grand prix at Silverstone. The double-header in 2020 bolstered that number after Albon's debut season the year before.
British fans and British media
Despite racing under a Thai flag, the 26-year-old is still very popular in the UK and says he feels accepted by the fans:
"I do, definitely. Firstly, that's partly due to how big F1 is in the UK. But yes, I do feel like that.
"Especially when I am in England, it's where I get noticed the most and I see a lot of people that are passionate about the sport, which is great."
However, Albon is all too aware of the weight that the British media can bring and is thankful for the advantages racing under a different flag brings:
"I think I'm in a good place because I don't get attacked too much by the British media," Albon jokes with a smile.
"Well, it depends, either I'm called the London-born Thai if I do a good job, or I'm not British at all if I do a bad job!"
Featured Image Credit: @alex_albon on Twitter