After more than a decade, Acura returns to Formula One for the two Honda teams. F1 fans will see Acura livery on the rear wings of the Red Bull and Scuderia AlphaTauri F1 cars. Max Verstappen and Sergio Perez, the two Red Bull drivers, as well as AlphaTauri's Pierre Gasly and Yuki Tsunoda, will also have Acura on their racing suits and helmet visors.
Acura branding first featured in Formula One back in 1989-1992 when Aryton Senna and Alain Prost wore Acura visors for the Canadian and U.S. Grand Prix. The 2007 Canadian Grand Prix saw Acura, most recently, as Jenson Button and Rubens Barrichello had visors with the Acura logo.
Honda's Managing Director for F1, Masashi Yamamoto, has said,
"It's very special to have Acura become part of our partnership with Red Bull Racing Honda and Scuderia AlphaTauri"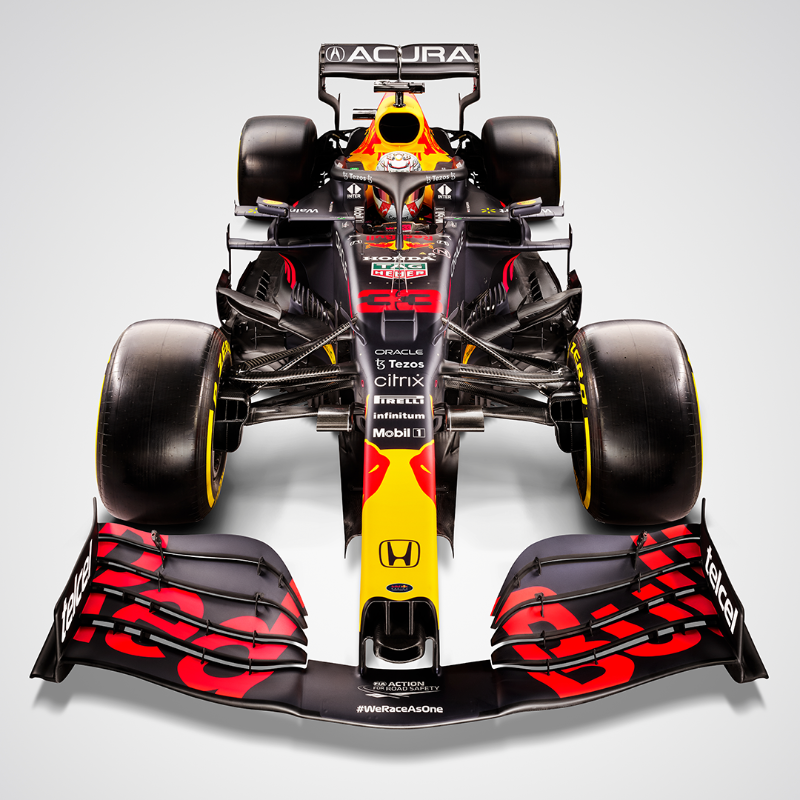 Image credit: @redbullracing on Twitter
Honda are "proud" to have Acura as part of their story this weekend at COTA, and the members of the brand have also expressed their excitement at the partnership. Assistant vice president of Acura National Sales, Emile Korko, remembers seeing Acura on the "helmets of Senna and Prost" and said Acura "couldn't be more excited" to partner with the two Honda F1 teams. Jon Ikeda, Vice President and Acura Brand Officer has said that Acura
"are thrilled to be back in Formula 1 for the first time in almost 15 years."
The Acura livery will be a one-off for this race weekend at the Austin circuit. Whether it will be a successful race for Honda, who have won more races this season that any other power unit manufacturers, remains to be seen but with the Acura livery it will certainly be one to remember.
Christian Horner has said:
"it seems only right and proper that Acura should be present at the pinnacle of motorsport, Formula 1 and we are delighted to welcome them back."
Feature Image Credit: redbull.com