Latest Episode | Cut To The Race Podcast
After 9 years without a win for McLaren since Brazil 2012, McLaren's Daniel Ricciardo won the Italian Grand Prix along with Lando Norris in second making it McLaren's first 1-2 since Canada 2010.
The Italian Grand Prix sure did have its ups and downs, but one thing that was for certain was that both McLaren drivers have been mighty strong all weekend, and Ricciardo and Norris were two formidable forces to be reckoned with.
Ricciardo had an incredible start, jumping Max Verstappen and taking the lead into Turn 1 and 2. Whilst Norris was battling Lewis Hamilton and after shortly being overtaken, he was able to get back ahead and back into third.
Both Verstappen and Hamilton could not overtake the McLaren drivers and maintained their incredible pace that they have shown all weekend.
After Verstappen and Hamilton's collision saw both Ricciardo and Norris at the front of the pack leading their way to victory.
The chequered flag saw Daniel Ricciardo – who hasn't had the easiest start to his time at McLaren – win his 8th Grand Prix in his Formula 1 career and gain an extra point for fastest lap too.
Lando Norris finished in second making it his best career finish and his fifth podium in F1.
This victory also saw McLaren go to third in the Constructors' Championship ahead of Ferrari by 13.5 points.
The emotions after the race shone, and you could see how much it meant to the Aussie driver who hasn't had a win since he was at Red Bull with the Monaco Grand Prix in 2018. Especially after a challenging year getting to grips with the new car and team, it has been no secret he has found it challenging, but today proves he "never left" as he said after the race today.
Ricciardo after the race told F1: "It means everything. I definitely try not to make or dictate, my life happiness around the sport because it's been three-and-a-half years since I won so I'd be pretty miserable most of the time if I just based my happiness on winning races.
"It's just wild… but deep down I never lost faith or the belief and I think I needed to step back and that's where I think having some time off in August helped, and I truly think that helped this weekend, to get to this position.
"It feels, I don't know what the word is… it's reassuring for me. I believe in myself obviously; I think everyone does to get to this point in the sport. I've certainly been challenged this year and you know the sport is just a tricky one.
"It's not so black and white I guess, and sometimes you do struggle to find some answers but I think you have to stay… true to the course and you can easily get lost as well. I think, deep down I would have moments of frustration or moments of dropping my head but I kind of made a point never to let that last.
"For moments you fall out of love with the sport but actually, the clarity you get afterwards makes you realise how much you do love it and how much you want it. I think that's the most, the biggest thing this weekend, that I knew I'd have a chance to fight for a podium and yes, the want shone through and when it gets to that point and that level, I'll back myself to the hilt."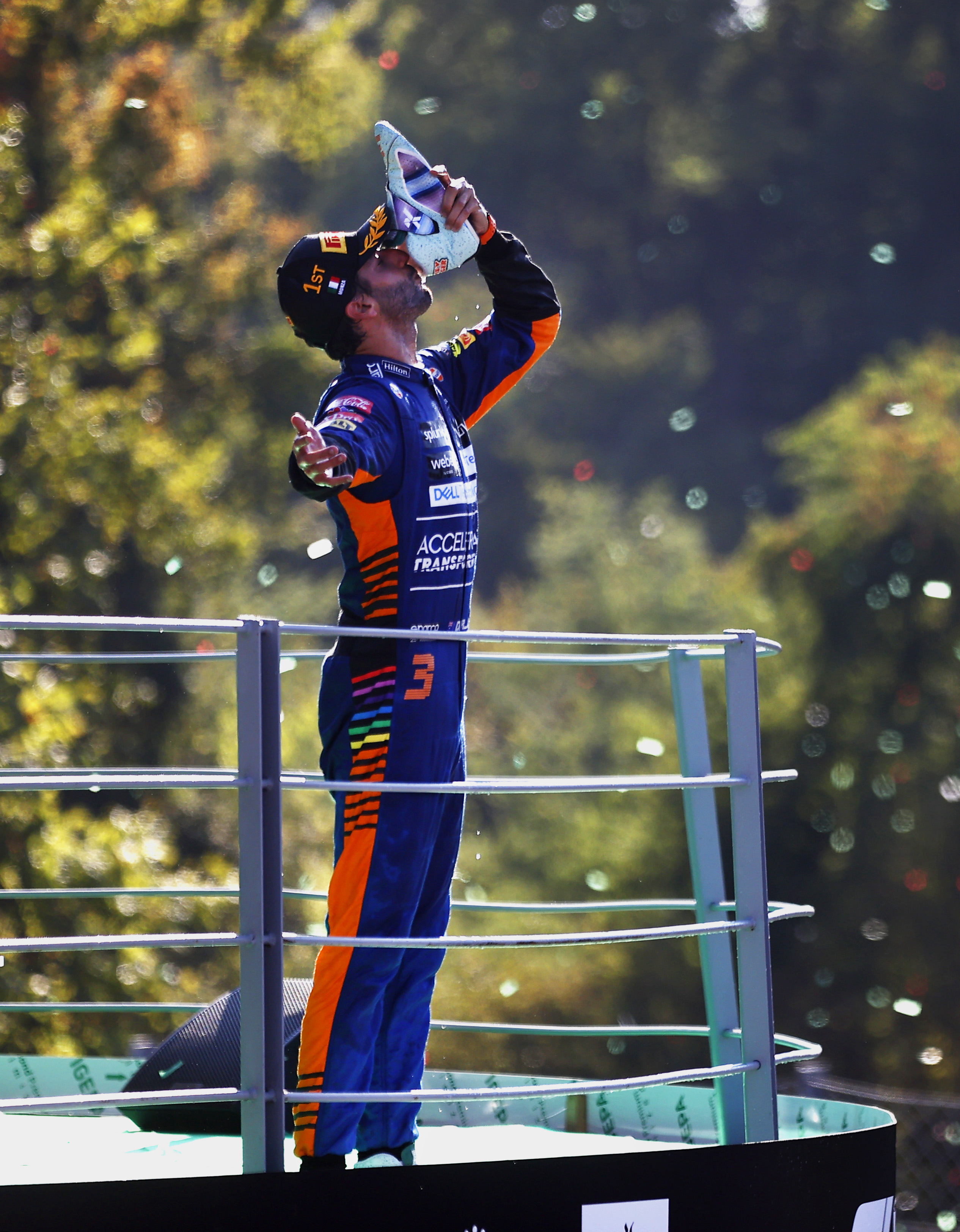 Lando Norris has had an incredible 2021 season so far and is going from strength to strength and is currently fourth in the drivers' standings, and Sunday's race was so exception.
After scoring his best finish in F1, Lando Norris said: "It's incredible, the main thing it means for me is our result as a team. Whether I'm second, third or first, I think the best thing is just having that one-two for the team, securing the maximum points and it's just such a cool feeling to be part of this.
"A bit lost for words in a way," added Norris, "but I'm happy for myself to be here again, and for us to have executed the race the way we did with the overtakes and the strategy and the defending. And happy for Daniel and the whole team because it's a pretty awesome achievement for all of us."
In McLaren's debrief he added: "It's an amazing result, I'm so happy for everyone. It's our first one-two in 11 years! Another podium for myself, a win for Daniel, but more importantly a one-two. So that as a combination is the coolest thing in the world. So, huge congrats to everyone and well-deserved."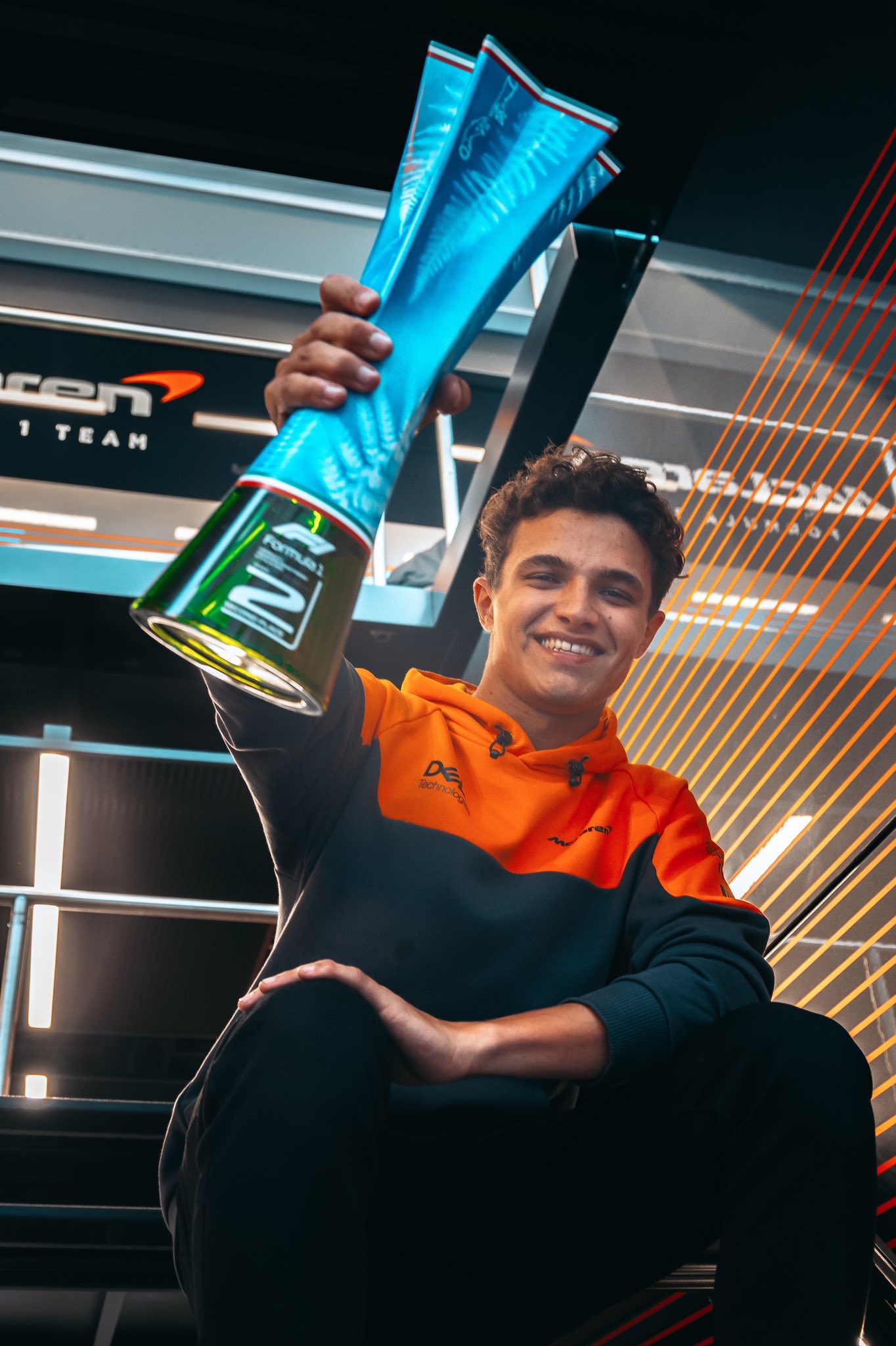 Team Principal Andreas Seidl, who joined the team at the start of May in 2019 and has since propelled the team from strength to strength said after today's amazing result in McLaren's debrief: "Well, we did it! P1 and P2 at Monza. Congratulations to the entire team for a brilliant job all weekend. They pulled off an exceptional result today, under the pressure of knowing we had a competitive car and that a great race was possible.
"As a team, we've been waiting for this for quite some time. This is the first McLaren victory since 2012. We know we still have a lot of work to do on our journey, but this will be great motivation. Today, however, it's very important to celebrate the moment. Both Daniel and Lando put in brilliant performances all weekend, using to the maximum the hard work done in the garage, back at the factory and from our colleagues at HPP. Thanks to every single member of the team, our great fans and partners. Days like this are why we're all in the sport."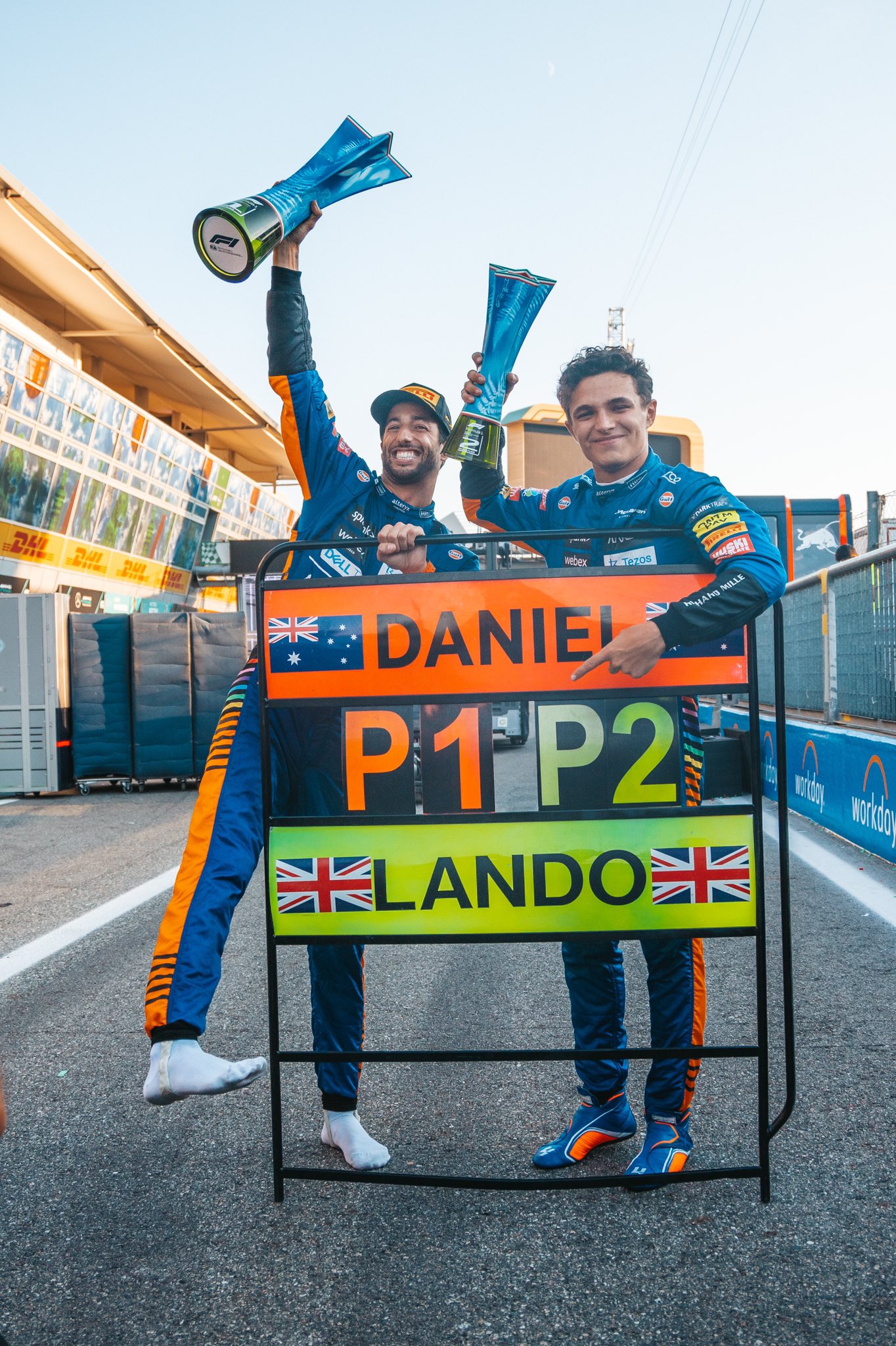 As a Papaya girl myself, today was a beautiful day and so proud of everyone at McLaren, an amazing result!
All Image Credits: McLaren Media