Latest Episode | Cut To The Race Podcast
Fernando Alonso topped a fascinating wet Free Practice 3 session at the Canadian Grand Prix, joined in the top three by Pierre Gasly and Sebastian Vettel.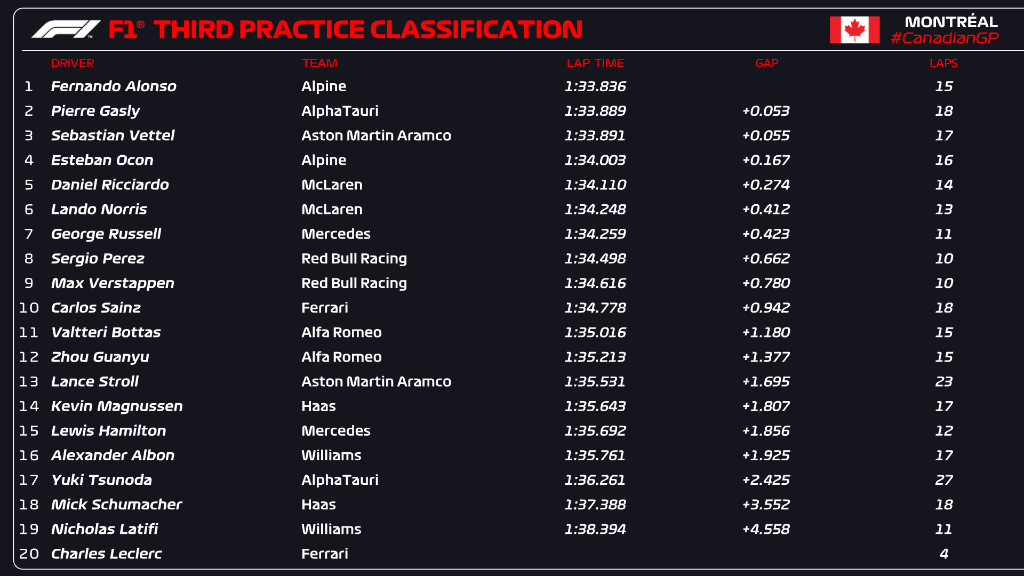 Much of the grid didn't bother to come out in the first half of the session, waiting for other guinea pigs to clear some of the standing water.
At the halfway point, there was a Spanish 1-2 miles clear of the rest of the field. Carlos Sainz having produced a 1:35.858, with Alonso just 0.216 seconds slower, and then a further one and a half seconds back to Gasly in the third.
Championship leader Max Verstappen made his way out with around 25 minutes remaining, but was three seconds off through the first two sectors and promptly returned to the pits.
Hope for Mercedes?
The Mercedes came out at around the same point and did set some times – George Russell moving up to fourth, with one of the grid's wet-weather experts in Lewis Hamilton a few tenths back in sixth.
Perhaps a ray of hope in what has been a trying weekend for the Silver Arrows. Hamilton had looked to be losing patience with the endless set-up experiments, saying on Friday evening: "Experimented with the floor on my side – which didn't work. Nothing we seem to do with this car seems to work."
Vettel jumped to the top of the timings as the session entered its final 20 minutes.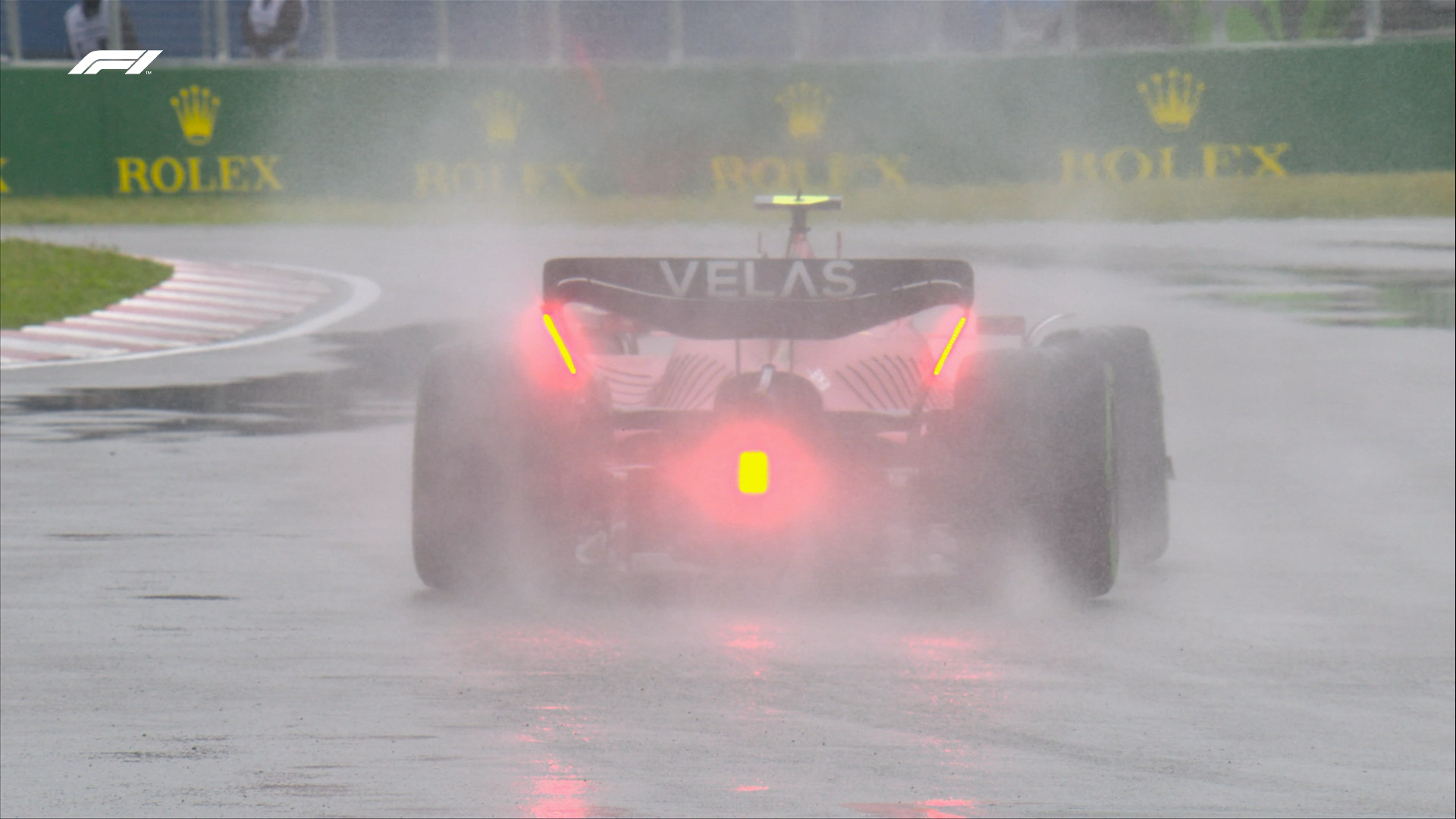 Alonso and Sainz ventured out on intermediates, with the former knocking over a second and a half off Vettel's time as the conditions reached the crossover point.
Kevin Magnussen briefly popped his Haas into second on the wets, before being usurped by Sainz.
Shades of the good old days
There were then flashbacks to 2012 as Vettel and Alonso exchanged times at the top of the board, the four-time world champion briefly reclaiming top spot – having moved onto intermediates – but then being edged out by 0.055 seconds.
The top three in the championship were still without a time heading into the final 10 minutes.
Whilst Charles Leclerc remained in the garage – likely on account of knowing he will be starting from the back of the grid – the Red Bulls did finally set some times, but they were only good enough for 7th and 8th for Sergio Pérez and Verstappen respectively.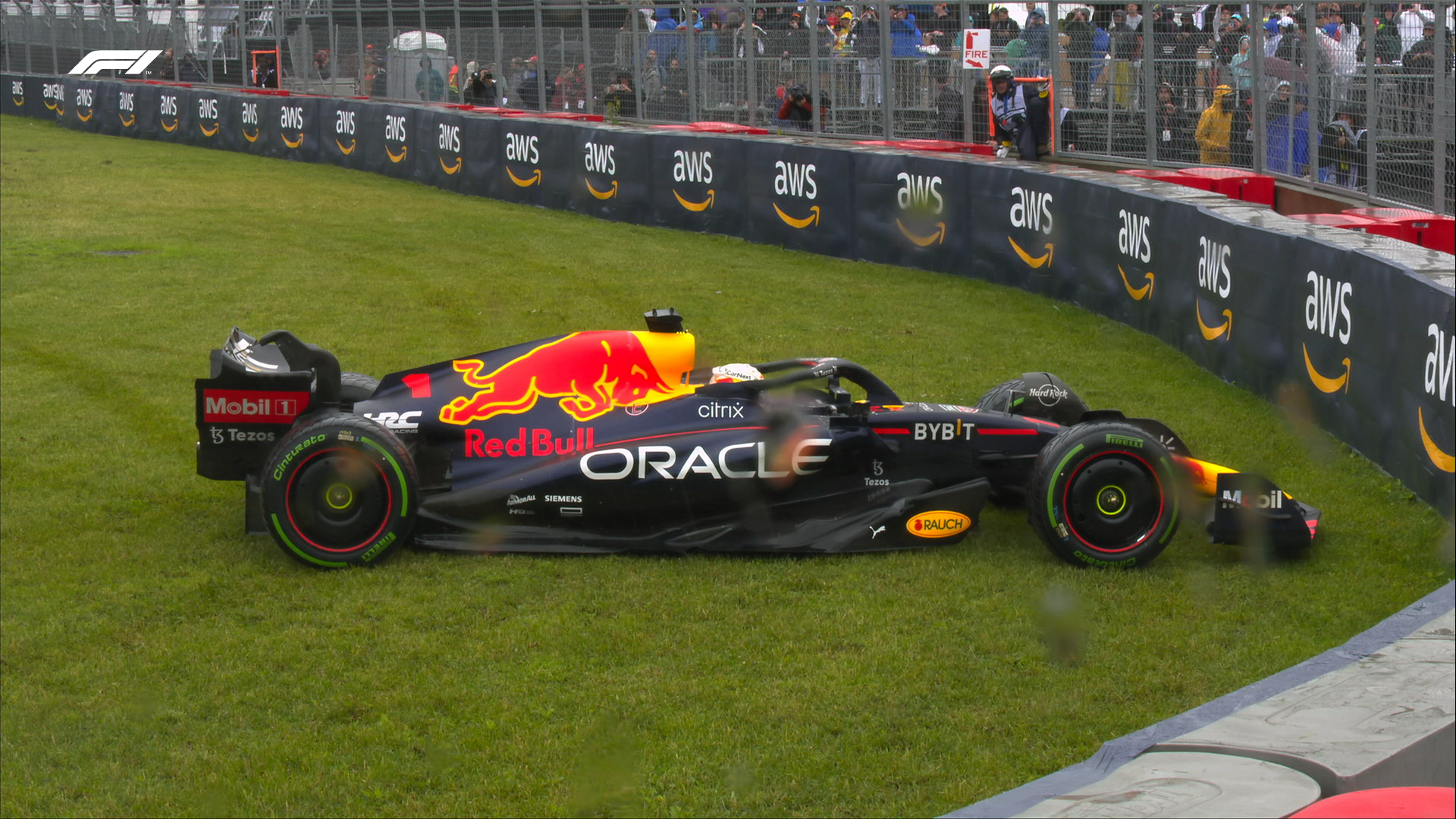 The Dutchman also brought out a yellow card as he narrowly avoided the wall with a spin at Turn One.
A flurry of late times saw drivers from eight different teams briefly filling the eight top spots, before Gasly jumped up to second and Esteban Ocon grabbed fourth ahead of the two McLarens in the dying seconds.
Featured image credit: Formula 1.