Latest Episode | Cut To The Race Podcast
Lewis Hamilton has become the latest driver to test Pirelli's new 18-inch tyres which will be used in 2022, making Mercedes the third team to test out the new wheels.
After finishing second to Max Verstappen at the Emilia Romagna Grand Prix, he took to the iconic Imola circuit today to test out the larger tyres, completing 55 laps in the morning. Pirelli are continuing their 2022 test programme as Formula One moves closer to switching to the 18-inch tyres from the current 13-inch.
The new-low profile tyres were to be introduced this year, however teams will have to wait until 2022 to use them due to the global pandemic bringing in a new wave of cost cutting measures to the sport.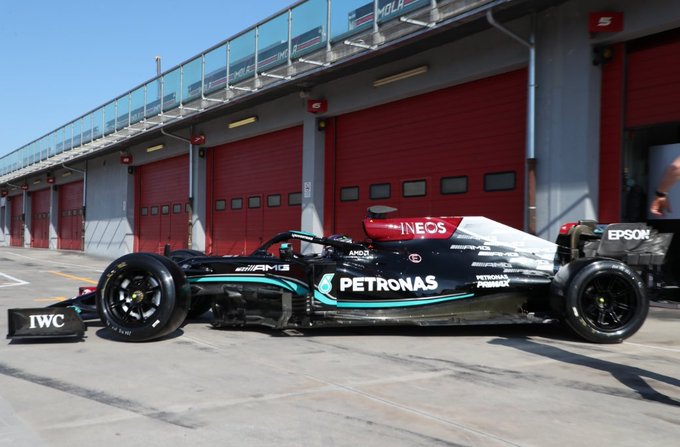 Image Credit: Pirelli via Twitter
Hamilton's team mate, Valtteri Bottas, will take the seat tomorrow, and Mercedes will conduct a second test at Paul Ricard in May, and then at the Hungaroring in August.
Ferrari were the first to test the new rubber, having completed some runs in Jerez back in February, and tested them again at Bahrain. Alpine also completed a short test at Bahrain, and will test again on 11th May at Barcelona along with Red Bull and Alfa Romeo.
All teams, apart from Williams, will test the new tyres.
Headline Image: Pirelli via Twitter