Latest Episode | Cut To The Race Podcast
Formula 1's official feeder series, Formula 2, celebrates it's 100th race this week in Azerbaijan but here's why being successful in F2 doesn't always guarantee a driver's F1 dreams.
For a start, Formula 1 is an incredibly niche area of motorsport in terms of driver numbers. There are only 20 seats available within the ten teams that compete in the sport.
Compare this to the 23 current F2 drivers and the 35 who competed in F3 last year and that's a lot of hopeful youngsters who will filter out and fail to reach the top.
It's truly only the best of the best who can make their way through to the pinnacle of motorsport, or so you would like to think…
Take Callum Ilot's story for example, fans were enraged when he wasn't offered an F1 seat for this season, despite coming a close second to 2020 championship winner Mick Schumacher.
Credit: Joe Portlock, Source: Getty
In contrast Schumacher was offered a seat at Haas as they brutally replaced long serving veterans Kevin Magnussen and Romain Grosjean. One would expect Schumacher to claim a seat from winning the F2 championship alone, never mind for his famous surname.
Then you would assume that Ilot, the second best man that season, would take another available F1 seat. That would be the case if F1 was a fair and true meritocracy. Yet the decisions made by F1's teams proved that not to be the case.
Instead, the runner-up that year missed out on a chance to progress to F1 and instead the available seats went to Nikita Mazepin at Haas and Yuki Tsunoda at Alpha Tauri.
Tsunoda came third in the 2020 F2 championship and is part of Red Bull's young driver program, making it understandable that Alpha Tauri opted for him.
However, Mazepin only managed fifth that season and displayed some questionable actions on and off track before he made his F1 debut this season. Even now, the way he looks unsettled behind the wheel of an F1 car means he's yet to prove why he deserved the seat over people like Ilot.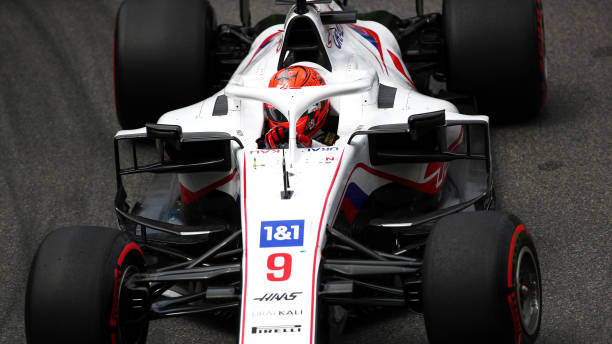 Credit: Joe Portlock, Source: Getty
So why do seemingly more deserving drivers get rejected? The answer is simple, it all comes down to money.
F1 is one of the most expensive sports to compete in, costing hundreds of millions for teams each year. This means they need to find income from all possible areas in order to survive, develop and triumph.
Sponsorship is the main source as according to an article on businesshub.com, in 2019 F1 teams signed 229 sponsorship deals with 191 different companies with an estimated value of £900 million.
This forms 80-85%  of a teams total income while the rest comes from TV revenue and prize money, according to an article by sporting99.com.
However for some teams these massive amounts of income still aren't enough, therefore teams look towards drivers who can bring in even more cash.
This raises the familiar issue of 'Pay Drivers', where the money they can provide becomes the main motivator behind a teams choice to hire. In the case of Ilot losing out to Mazepin, this was certainly the case.
This was because Mazepin is the son of Russian billionaire Dimitri, who gave his valuable financial investment to Haas in return for an F1 seat for his son. Without his money, Haas wouldn't have survived the 2021 season.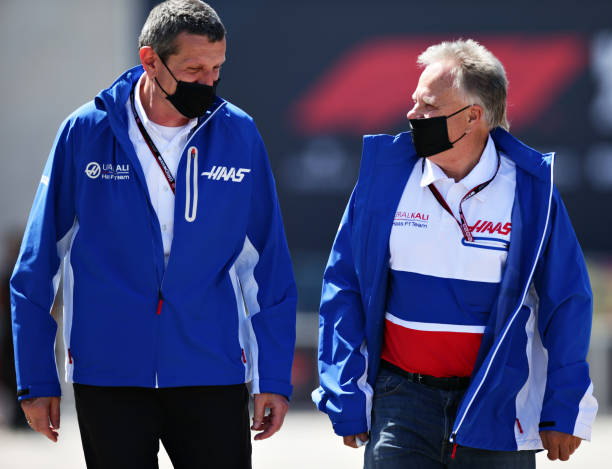 Credit: Peter Fox, Source: Getty
Therefore, you could suggest that Ilot's best chance of achieving F1 dreams were sacrificed for Haas' survival. To make matters worse, the financial restraints of competing in an F2 season meant Ilot couldn't afford to be a part of the 2021 season.
Yet the case of Haas isn't unfamiliar, drivers like Aston Martin's Lance Stroll and Willaims' Nicholas Latifi arguably gained their F1 opportunities through the financial benefits they could bring.
In a sport that is the pinnacle, surely it should be the most talented who are most deserving of a place within the top?
However as long as 'Pay Drivers' exist in F1, we can never be sure that we're truly watching the world's best and it can never be guaranteed that success in F2 will give a driver their F1 dream.
For a feeder series, that's just wrong isn't it?
 Feature Image – Credit: Dan Istitene, Source: Getty