Latest Episode | Cut To The Race Podcast
After Round 16, we saw Valtteri Bottas climb the top step of the podium to claim his 10th win in Formula 1, along with mixed conditions, strategies going wrong and a swing in the championship.
But who had a Turkish delight and who had a nightmare weekend they'd rather forget?
Turkish Delight: Valtteri Bottas
After inheriting pole, Valtteri Bottas needed to have a clean start to ensure he could keep the lead against Mercedes' biggest rival, Red Bull's Max Verstappen. And that he did! He got away very nicely and showed consistent pace and speed to create a gap to Verstappen before coming into the pits for a new set of intermediate tyres.
With Charles Leclerc now in the lead, Bottas quickly closed the gap to Leclerc in front and performed a great move on the Monegasque driver on lap 47 into Turn 1 and continued to perform a flawless drive increasing his gap to Verstappen before reaching the chequered flag to claim his 10th win in Formula 1, and first win since Sochi 2020. He also claimed the fastest lap of the race by a large margin, a dominant performance from the Flying Finn. Well done to Valtteri Bottas!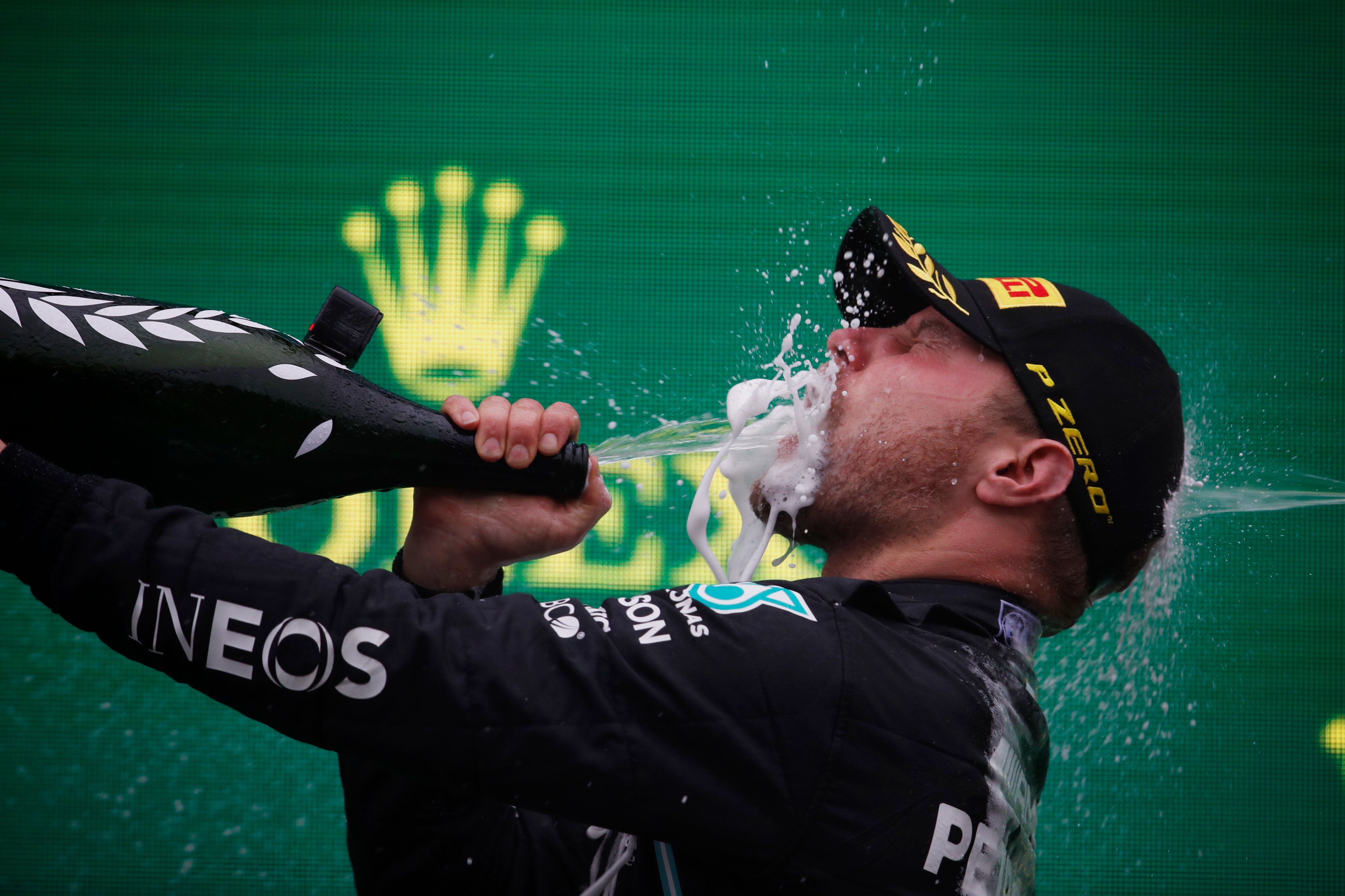 Image Credit: @MercedesAMGF1 Twitter
Nightmare: Lewis Hamilton
Starting the Grand Prix in 11th place after taking an engine penalty, the 7-time World Champion had his work cut out for him. Clearly showcasing his experience along with Mercedes' incredible pace this weekend, he was able to claim P8 by lap 8 and P5 only seven laps later. We saw some great moves from the Mercedes driver including his epic battle with Sergio Perez, going wheel-to-wheel in the final sector of the circuit.
However the gamble with the tyre strategy this weekend is what came to Hamilton's misfortunes. After making his way into third behind Max Verstappen, Mercedes wanted Hamilton to pit on lap 41, but the British driver felt that he could go even longer on the intermediate tyres, and possibly hold out until the end of the race on the same tyre or pit for slicks towards the end. Not only would this have been a great comeback from 11th but it would have meant Hamilton would be only 1 point behind Verstappen in the Championship.
After seeing Charles Leclerc do the same thing, and begin to struggle as the rubber on his tyres continued to fall away and lose temperature, Mercedes began to see the same worrying signs in Hamilton's tyres, and the team called him on lap 51 to protect him from having a tyre-blowout.
He finished the race in P5 and is now six points behind Verstappen in the Championship. Now in hindsight, had he pitted earlier he may have been able to reclaim third after the tyres passed the graining stage, but it was the right call to reduce any further damage with a DNF in case of a tyre failure. With six races to go, it is all still to play for.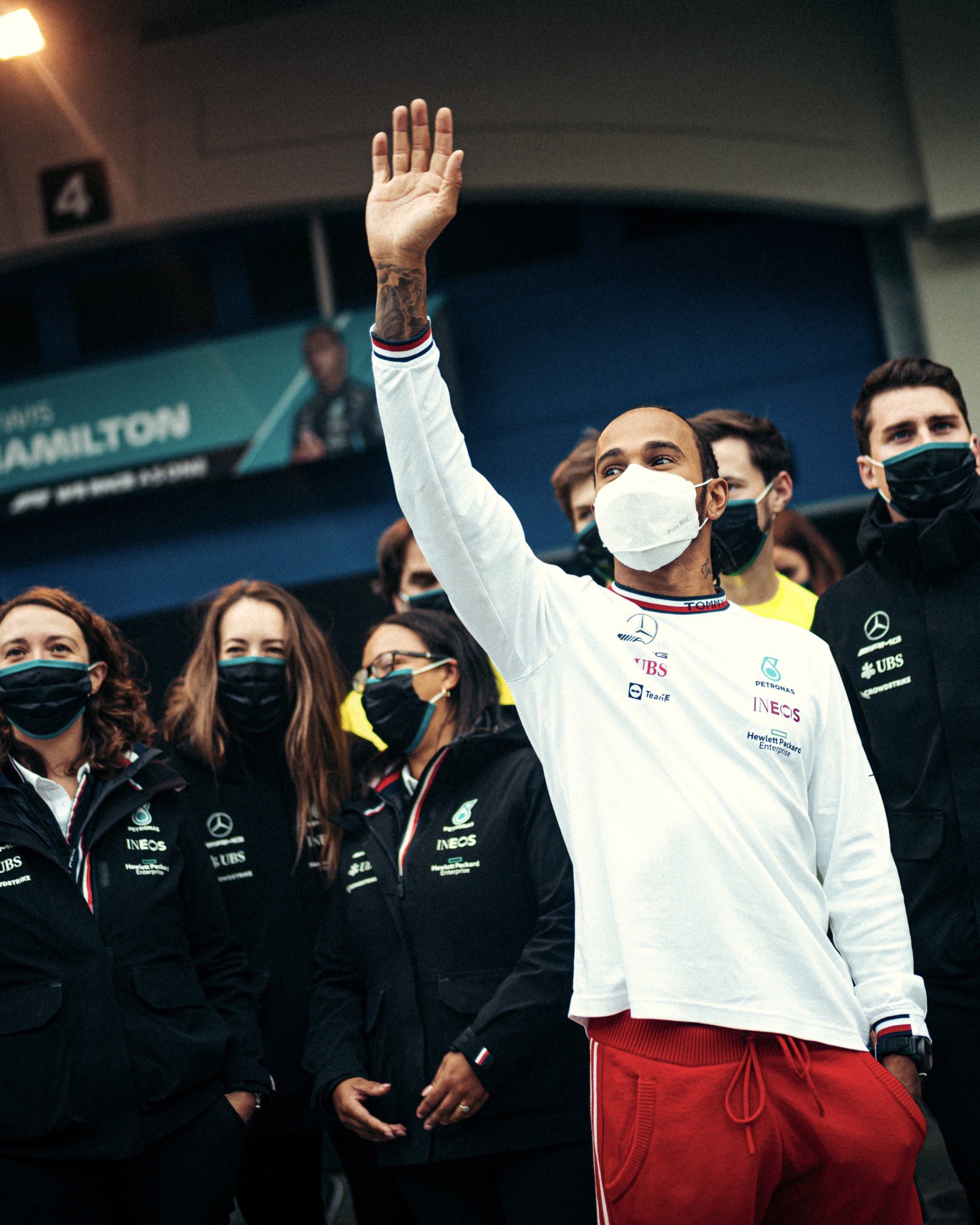 Image Credit: @MercedesAMGF1 Twitter
Turkish Delight: Max Verstappen
Starting second on the grid, and with his championship rival starting in 11th, Max Verstappen needed a clean race to try to regain the lead in the Championship.
He had a very comfortable race and didn't have much trouble, maintaining his position throughout the race and reclaimed the lead in the championship with a six-point lead.
Although he was never able to fight for the win against Bottas and probably would have wanted more points for both the Drivers' and Constructors' Championship, it was still a strong result for him and the team, especially as the team sported their special one-off white Red Bull livery.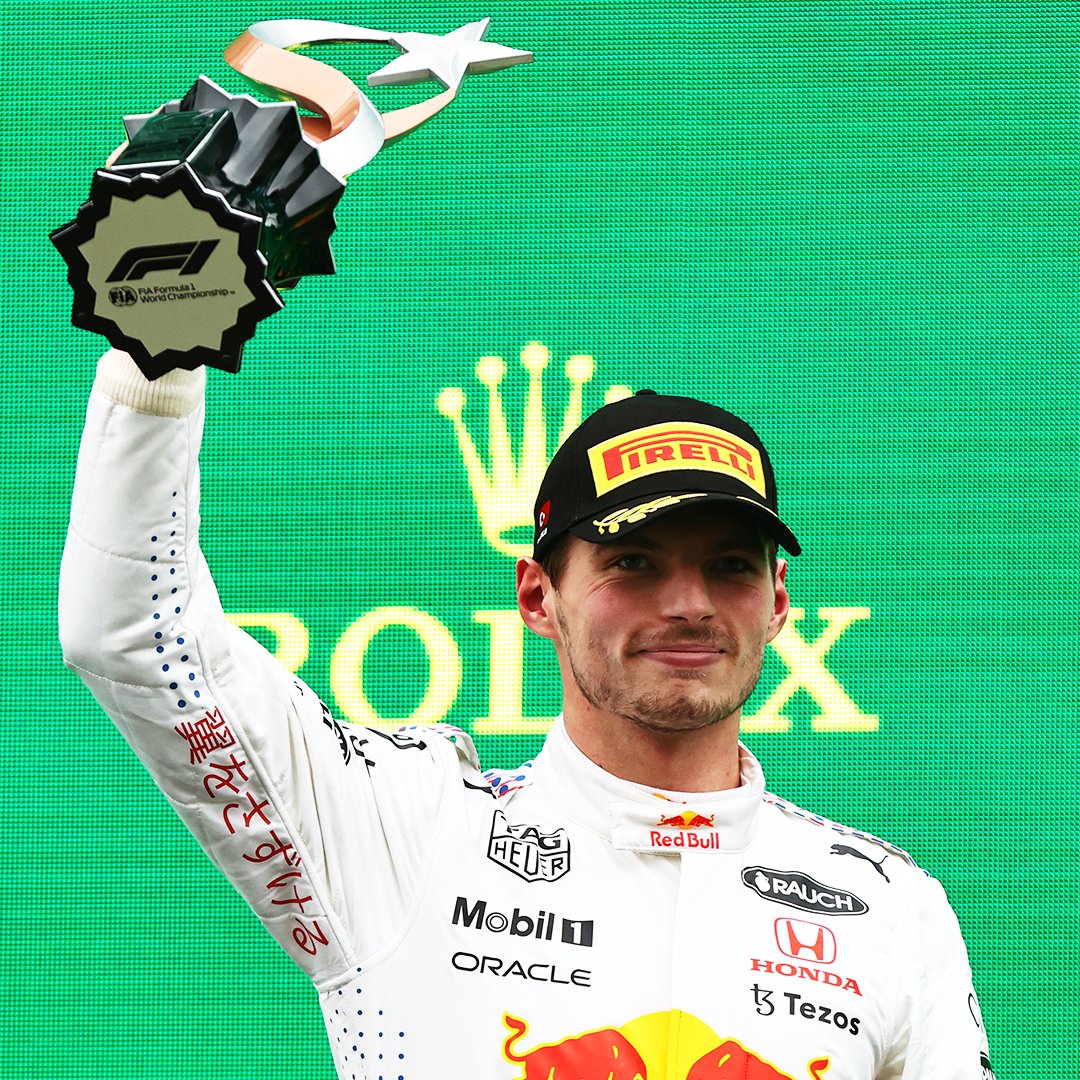 Image Credit: @redbullracing Twitter
Nightmare: Daniel Ricciardo
After a very disappointing result in qualifying, McLaren decided to change Daniel Ricciardo's power unit which made him start on the back row of the grid but had the potential to work his way up the field and get into the points.
But unfortunately, this didn't seem to be the case for the Aussie driver who has had two really strong weekends in the last two races. He was stuck behind Williams' George Russell during his first stint, before being the first one to come into the pits and change for a fresh set of intermediate tyres.
For a while, it took time to get the tyres to work at their optimum temperatures but was able to undercut most of the drivers in front to be P11 and be one of the fastest drivers on track.
But on the last few laps, he dropped down to P13 as the tyres started to drop off and became a disappointing result for the McLaren driver.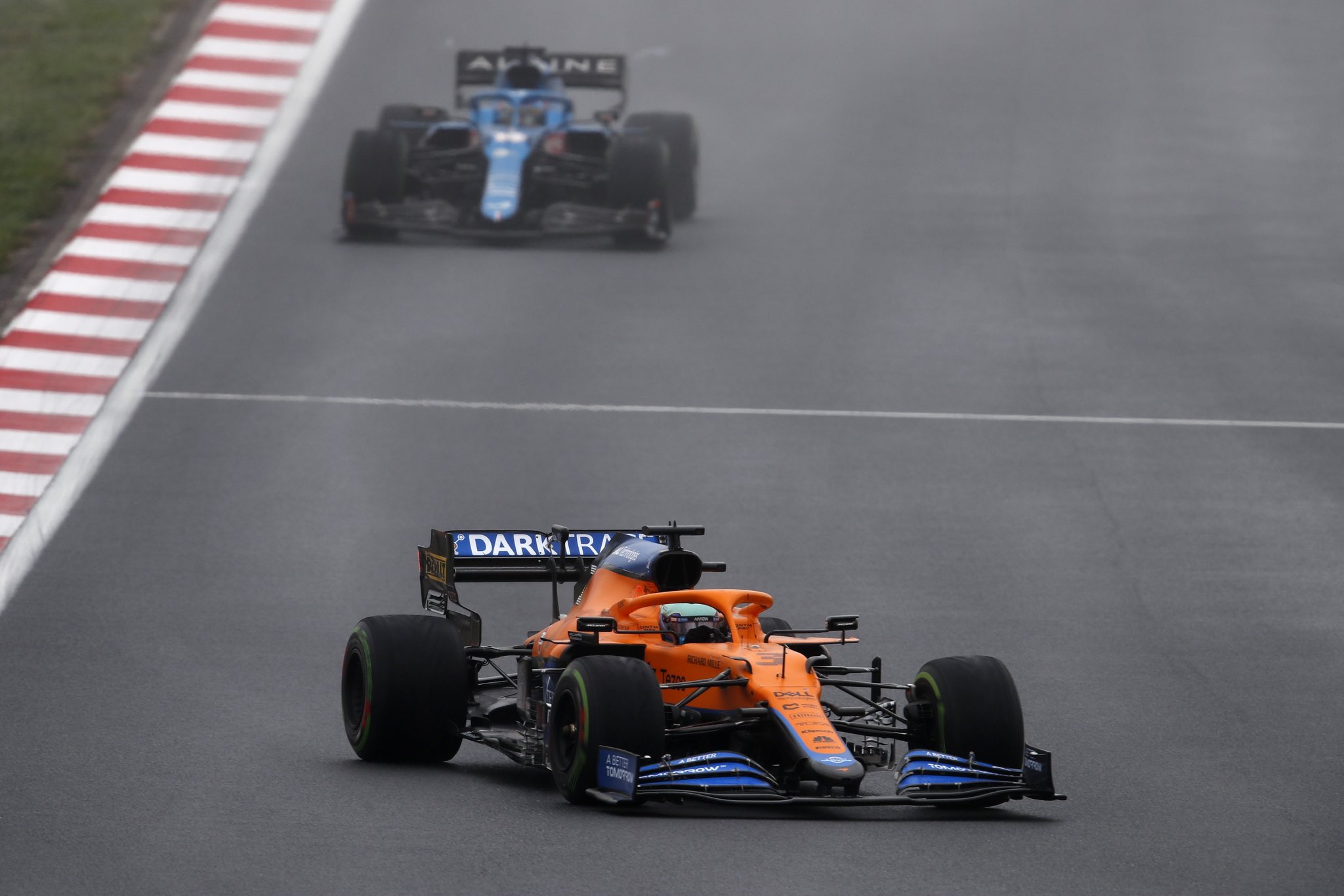 Image Credit: @McLarenF1 Twitter
Turkish Delight: Carlos Sainz
Starting on the back row after taking a power unit change, the Spaniard took no time to cut through the field and was already P10 by lap 15.
Being known to be strong in the wet, Sainz did not disappoint, and highlighted his experience and talent in these conditions, along with a very strong and fast Ferrari this weekend in Turkey.
He finished the race in eighth along with his first driver of the day award chosen by the fans for his amazing moves and providing the most exciting on-track action during the race. A great result for him and for Ferrari in the battle for third in the Constructors' Championship against McLaren.
Some passes were smoother than others for Carlos Sainz as he made his way through the field from P19 to P8 😮#TurkishGP 🇹🇷 #F1 pic.twitter.com/vFU1vGGNAu

— Formula 1 (@F1) October 10, 2021
Nightmare: Fernando Alonso
After achieving his best qualifying result with Alpine so far this season and highest place on the grid since 2014, Fernando Alonso made contact with Alpine driver, Pierre Gasly sending him in a spin after Alonso chose to make a move on the outside in a tricky spot into Turn 1. He later rejoined the track towards the back of the pack.
He later had an incident with Mick Schumacher which subsequently awarded the Spaniard a 5-second time penalty and finished the race in P16. A dismal day for Alonso.
Unlucky Fernando 😫#TurkishGP 🇹🇷 #F1 pic.twitter.com/DNGW5sWo7p

— Formula 1 (@F1) October 10, 2021
Turkish Delight: Pierre Gasly
Gasly had a tough start to the race as he was involved in an incident on the opening lap in which the stewards deemed he was responsible for causing a collision with Fernando Alonso which sent him spinning, and was awarded a 5-second penalty which he had to serve during his pitstop.
However, this didn't put him at too big of a disadvantage and was able to finish in P6 and keep Lando Norris at bay. Of course had he not had the penalty, he may have been able to challenge those further ahead such as Lewis Hamilton, Charles Leclerc and Sergio Perez during the race, but still was a very good result from the Frenchman.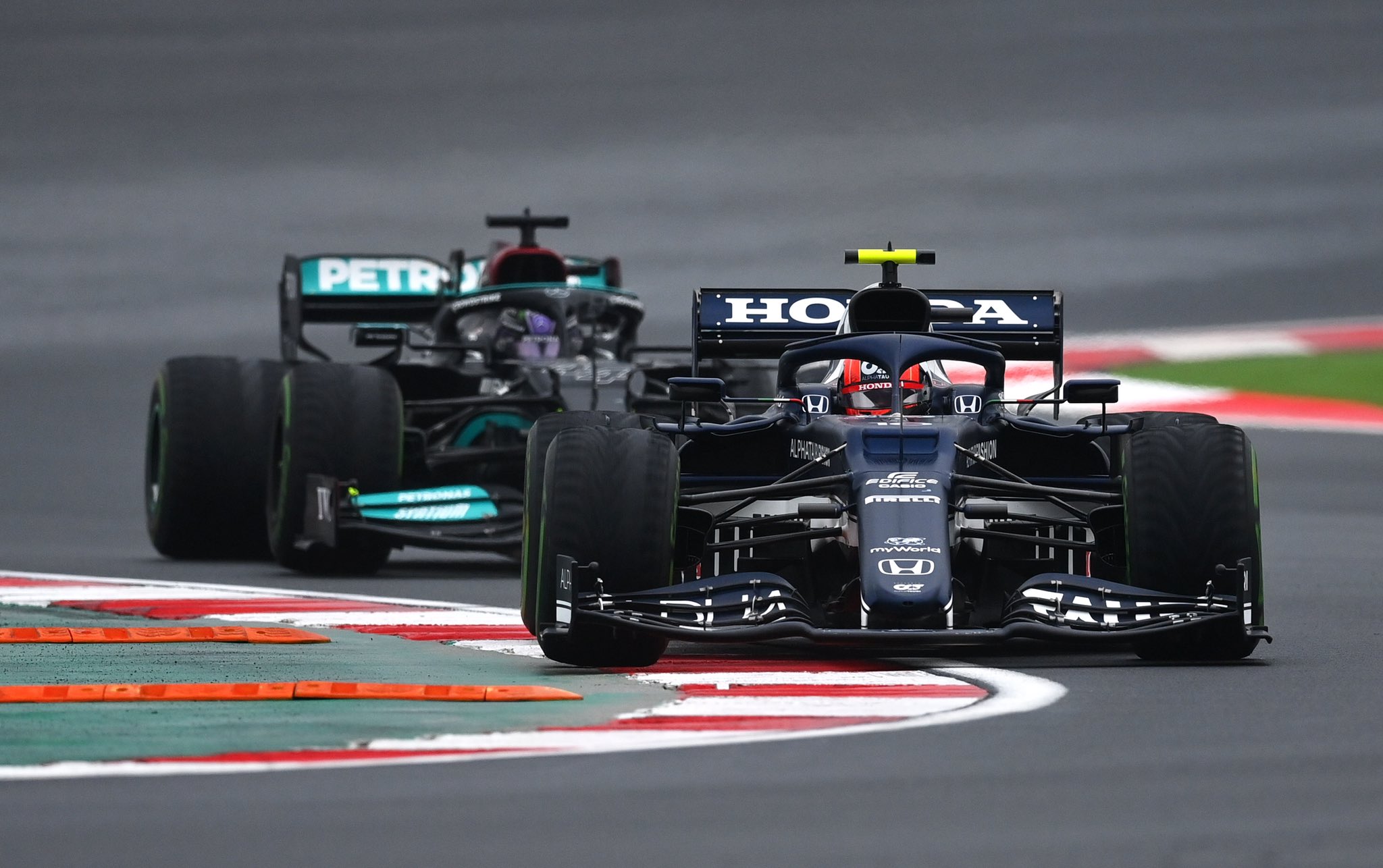 Image Credit: @PierreGASLY Twitter
Nightmare: Sebastian Vettel
Completing the top 10, Vettel was having a solid race claiming the last points before coming into the pits on lap 36.
However, Vettel and his team decided to take a gamble and go onto the slick medium tyres, whereas everyone else has had opted for a new set of intermediate tyres. And unfortunately this gamble did not pay off.
As soon as he left the pitlane we saw the 4-time World Champion slipping and sliding everywhere on the track, reminiscent of Lando Norris' heartbreak after the Russian Grand Prix a fortnight ago.
He continued to slip down the order before taking a spin on the pit entry to put on some new intermediate tyres and finished the race in P18.
As Seb says: we tried it, but it didn't pay off. 💔

Catch up with #SV5, and debrief a difficult Sunday in Turkey.#TurkishGP #F1

— Aston Martin Aramco Cognizant F1 Team (@AstonMartinF1) October 10, 2021
Turkish Delight: Sergio Perez
The last few races of Perez had been challenging and had only scored 16 points in the last six races, thus needed to deliver this weekend for the team – especially as they sported their special one-off white livery.
After a strong qualifying performance, the Red Bull driver was able to maintain fourth from lights out and most importantly had the task to keep Hamilton at bay to protect his teammate in his championship hopes against the 7-time World Champion.
Spoiling the fans with a fierce battle with Hamilton, Perez was able to hold off Hamilton long enough for Verstappen to have a clear pitstop ahead of the Mercedes driver, before coming into the pits himself and later being able to be ahead of Hamilton he had served his.
With Leclerc struggling on the same strategy as Hamilton (not pitting and staying out), Perez was able to make a move on the Ferrari driver and claim his first podium since the French Grand Prix and a double podium for Red Bull. A fantastic result for the team in the Constructors' Championship and a result he would hope to achieve again this season.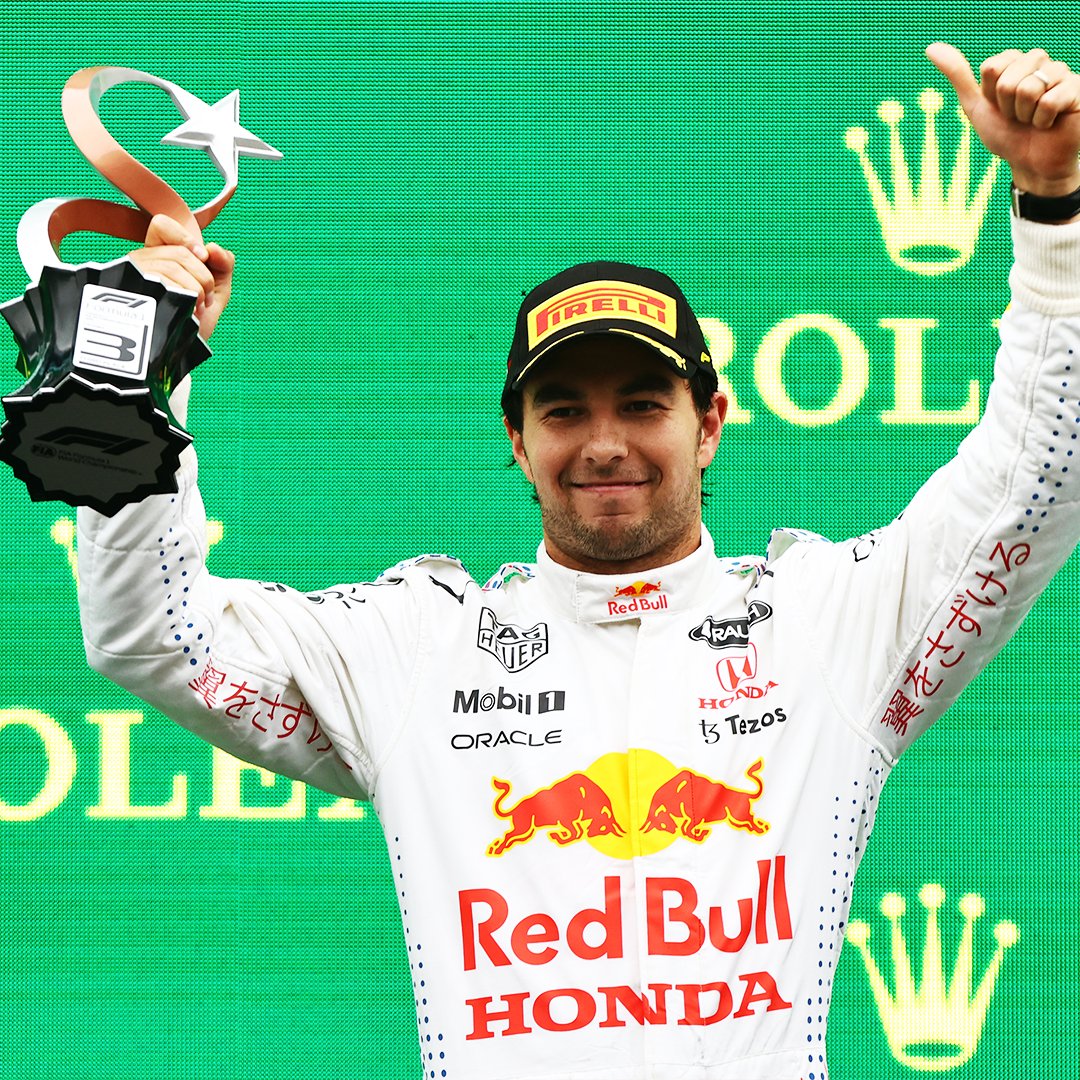 Image Credit: @redbullracing Twitter
Turkish Delight: Turkey, Intercity Istanbul Park
At a weekend that was supposed to see the F1 paddock go to Japan, Turkey stepped in to save the day and what a weekend it had provided.
The weather was one of the main headlines this weekend with mixed conditions providing a lot of exciting action on track including spins, track limits and tyre strategies.
Although Turkey isn't on the rumoured 2022 calendar as of yet, I do hope we will see the return of this track as the last two years have seen some very exciting races!
Headline Image: F1.com