Latest Episode | Cut To The Race Podcast
The year is 1977: Star Wars was released, A.J Foyt won the Indy 500, Liverpool won the First Division and the European Cup, and in F1, James Hunt was the reigning world champion.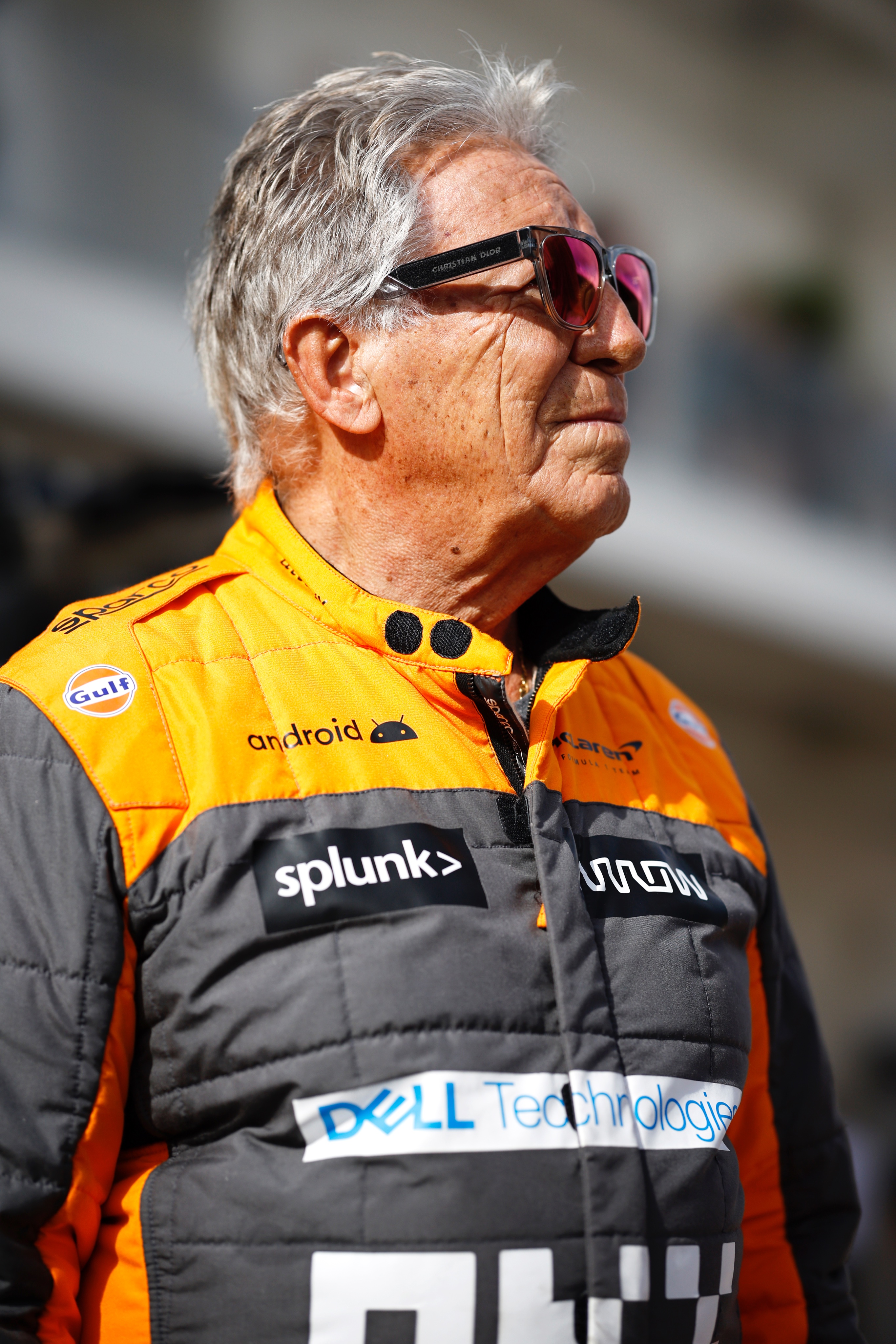 As Hunt won that world title – in horrendous conditions at the 1976 Japanese Grand Prix – a small man from Tuscany won the race by over a lap. It was five years since he'd last graced the top step of the rostrum. His name? Mario Andretti.
Andretti grew up in Italy. One of the many perks of living in such a racing-fuelled country was that you could often see incredible motor racing talents. When still just a teen, Andretti witnessed the two greatest drivers of the 1950s; Alberto Ascari and Juan Manuel Fangio, when he watched the 1954 Italian Grand Prix at Monza. The pair duelled for the win past the halfway point of the race, until Ascari's retirement on lap 48.
A few years later, the Andretti family moved to Nazareth (not the childhood home of Jesus, but a town in Pennsylvania) and it was there that Mario truly began his passion for motorsport. He made his USAC (now IndyCar) debut in 1964 and his NASCAR debut the following year.
Andretti finished third at the Indy 500 in 1965, finishing behind two motorsport juggernauts; F1 champion Jim Clark and two-time Indy 500 winner Parnelli Jones. He beat the latter to win the (now IndyCar) title in 1965 & 1966. After finishing second in 1967, Andretti had already become one of the top drivers in the United States, but he wanted to go even further still. In 1968, he took his talents back across the Atlantic, to Formula One.
The pinnacle of motorsport
Andretti competed in nine F1 races between 1968 and 1970, for Lotus and March respectively. His big break came in 1971 when he signed for the Prancing Horse.
On his Ferrari debut, Andretti became the first driver to win alone on their Ferrari debut at the South African Grand Prix at Kyalami. (Luigi Musso and Fangio jointly won on their Ferrari debut.)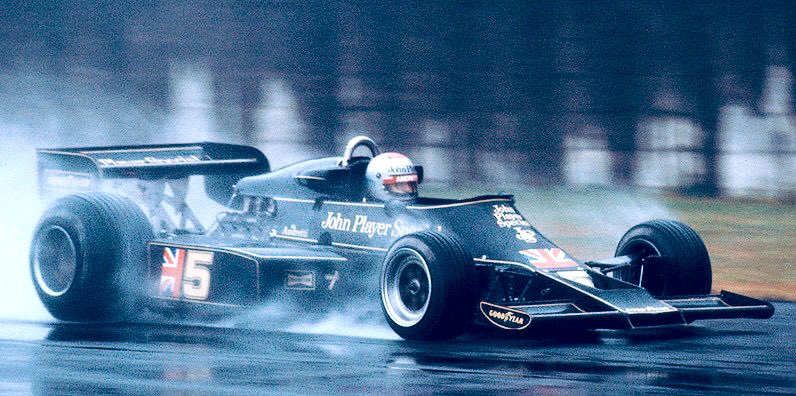 Despite this, Andretti didn't score another podium until 1976, though he raced sporadically in F1 during that period. His move to Lotus that season changed the course of his F1 career. He scored three podiums that year, one of which was his win in torrential Japanese rain.
1977
Allow us to set the scene: Lotus had their best car since 1974 with two very talented drivers at the helm; three-time IndyCar champion Mario Andretti and British F3 champion Gunnar Nilsson. The two had a great friendship. Andretti regarded the Swede as his first true friend amongst racing drivers, with Nilsson's warm, energetic personality.
The pair were tied on points after three rounds, with both scoring two points apiece. The fourth race of the year was the second edition of the United States Grand Prix West in Long Beach, California.
Until this point, no driver who raced under the Stars and Stripes had won a Grand Prix in the States. The closest was Dan Gurney, who finished second in 1961's edition of the race at Watkins Glen (which hosted the "East" race, although it was always known simply as the United States Grand Prix).
The United States Grand Prix West
Andretti started second after qualifying two-tenths slower than Ferrari's Niki Lauda. The Austrian has just taken his first victory since his near-fatal accident at the Nurburgring the previous year.
Andretti stayed in P2 for 95% of the race behind championship leader Jody Scheckter. Mario was quicker in the corners but slower on the straights. He then saw a breakthrough when Scheckter's tyres started deflating, costing the South African more and more lap time.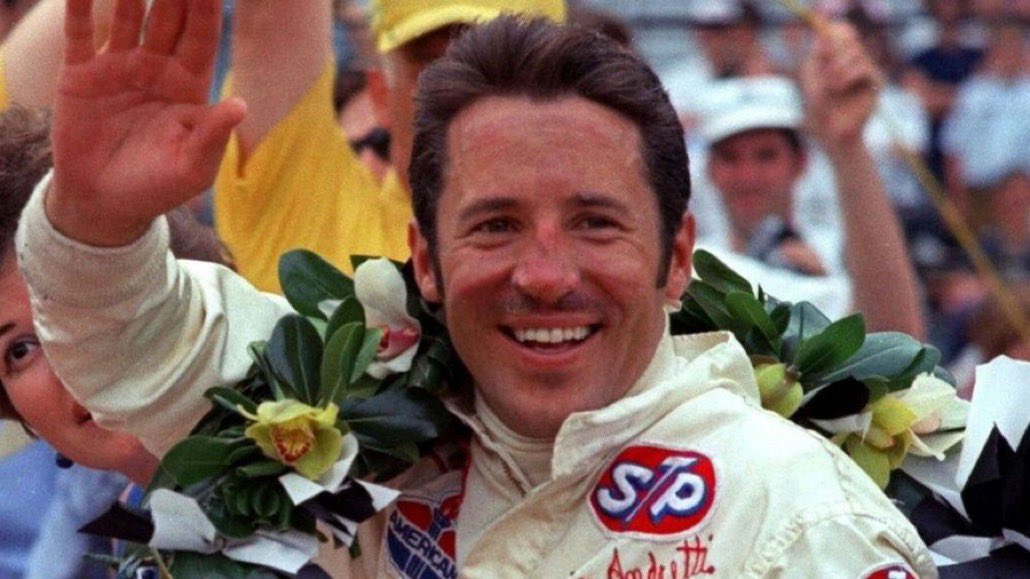 On lap 77,  Andretti saw his chance to turn the crowd of 70,000 into a massive frenzy and took it, going down the inside heading into the hairpin with just over three laps to go. Lauda then overtook Scheckter, who had jumped him at the start, on the next lap. By race end, Andretti took his third Formula One victory in front of adoring home fans.
Andretti said that it was "one of the nicest moments of my career, even more satisfying than winning Indianapolis." It remains the only time in F1 history that an American won a Grand Prix in the US.
Great heights
Mario went on to win another nine races in Formula One. Another three in 1977 and six in 1978, the season Mario took his only world championship. That was to be Lotus' final championship in Formula One before folding in 1994. Andretti took not only his final win at the 1978 Dutch Grand Prix but the entire United States last win in F1.
Andretti went on to drive for Alfa Romeo and briefly for Williams. However, most famously, he returned to Ferrari, where he took a final pole position at the Italian Grand Prix at Monza in 1982, in front of home fans who had recently lost Gilles Villeneuve and almost Didier Pironi.
In 1980, Andretti also returned to IndyCar, going full-time in 1982. Mario went on to win another 18 races and another championship. Andretti was, at the time, the second most successful IndyCar driver of all time with 4 titles and 52 race victories, only behind Foyt. He also won the Indy 500 in 1969 ahead of Gurney & Bobby Unser.
Today
In 2022, although 82 years old, Andretti is still involved in racing, driving a two-seater IndyCar which gives track days at IndyCar race weekends. His family has gone on to become one of the most successful in motorsport: his son Michael won 42 races & one IndyCar title & his grandson Marco won two IndyCar races.
Buckle in, the Martin Brundle Miami grid walk has begun! 👀

Brundle caught Mario Andretti, Emerson Fittipaldi and Zak Brown for a chat 🤝 pic.twitter.com/Xs9uI0yD4N

— Sky Sports F1 (@SkySportsF1) May 8, 2022
Michael now runs Andretti Autosport, an IndyCar team that has won five drivers' championships. It started with Jacques Villeneuve (who went on to become an F1 champion), Tony Kanaan, Dan Wheldon, Dario Franchitti and Ryan Hunter-Reay in 1995, 2004, 2005, 2007 and 2012 respectively.
They have also won the Indy 500 six times. Firstly with Villeneuve in 1995 and then with Wheldon in 2005, Franchitti in 2007, rookie Alexander Rossi in 2016 & Takuma Sato in 2017. Andretti Autosport is now trying to get into F1, possibly as early as 2024.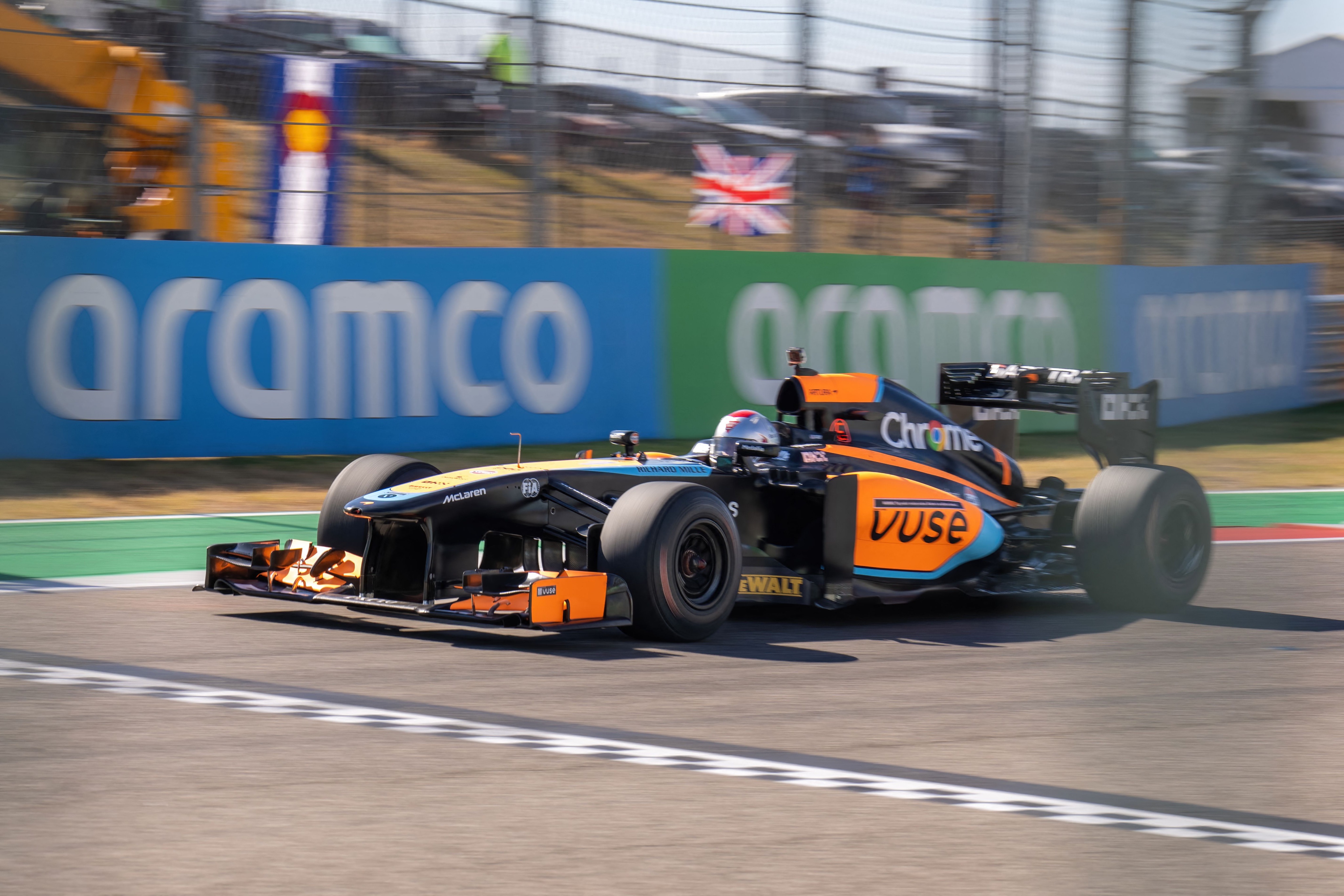 Just this month – October 2022 – Mario got his first taste of a contemporary F1 car, driving a re-painted McLaren MP4-28a from 2013. He first took the wheel at the legendary Laguna Seca, and then over the weekend at the Circuit of the Americas.
FormulaNerds also had the pleasure of interviewing Mario Andretti in an exclusive podcast episode with the racing legend. To listen, click here.
Featured Image Credit: @JanJoostFolmer on Twitter