Latest Episode | Cut To The Race Podcast
Sebastian Vettel remains Formula 1's youngest ever world champion at the age of 23 years, 4 months and 11 days, but who came closest to breaking the record and who looks most likely to do so in the future?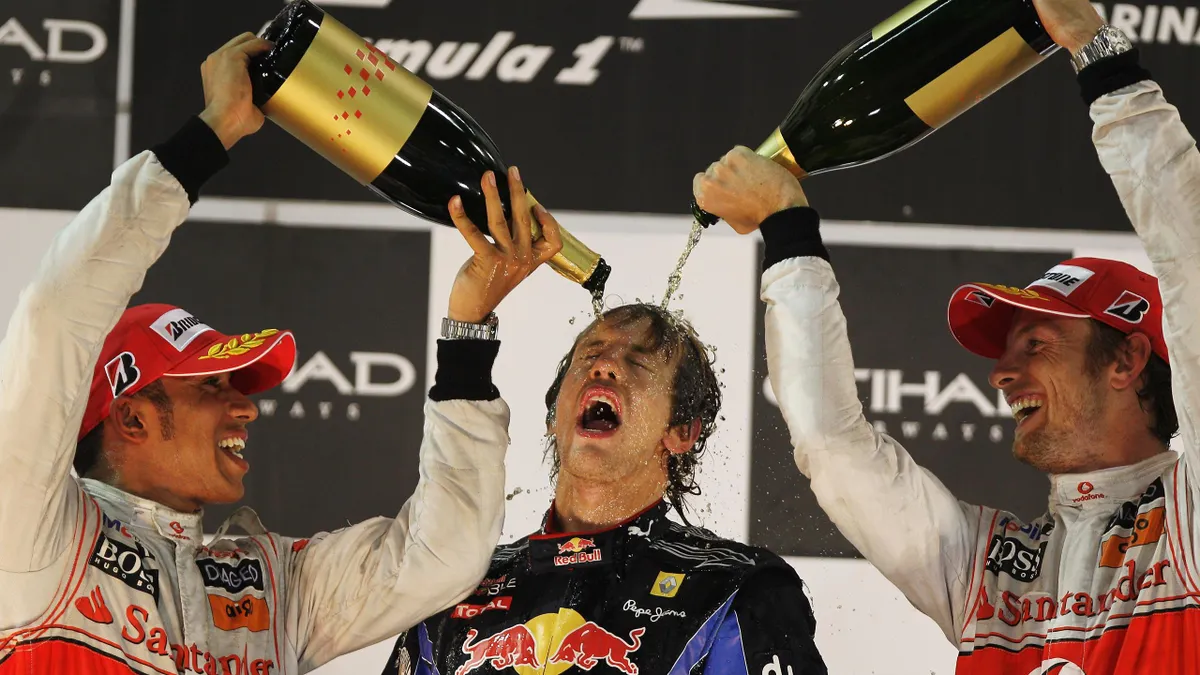 With Lando Norris at best a very long shot for the 2022 world title (yes, that's an understatement), Vettel's record looks set to remain for at least another year.
Norris had looked the most likely bet since the end of 2020 – when Max Verstappen's last chance expired – but McLaren failed to nail the new regulations and now, even if the young Briton were to take a shock title next season, he would be just short of 24 and slot into third on the all-time list.
From the current grid, only Yuki Tsunoda will retain a mathematical chance next year, and even then he would have to wrap up the title by September.
So, before we get onto the future contenders, let's see who missed out on a chance at the record in recent years.
Max Verstappen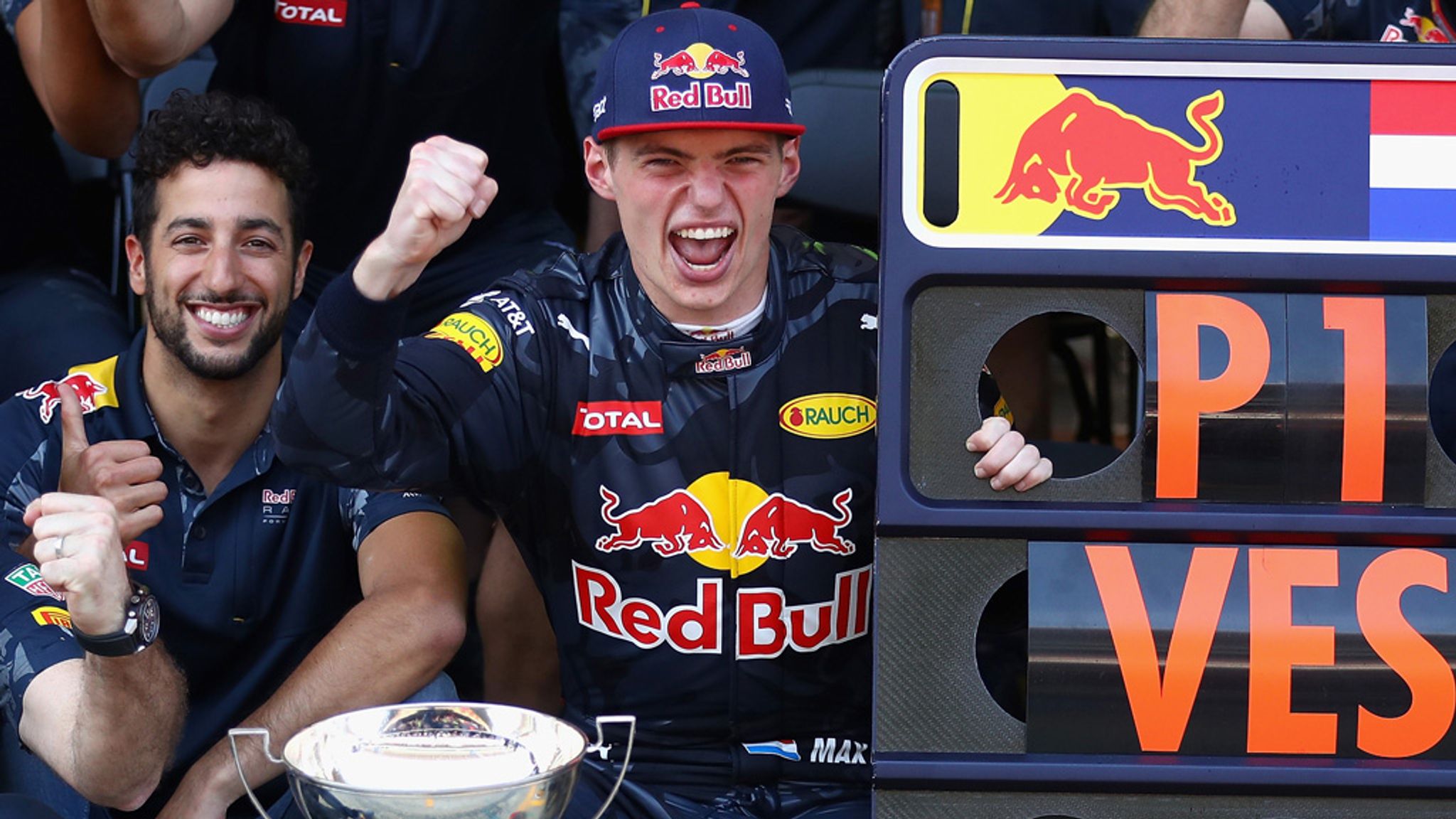 For years, Verstappen had appeared to be on a trajectory towards the record.
He became the sport's youngest ever driver in his first race – a record that will likely never be beaten since the minimum age has been upped to 18 – and then the youngest points scorer in his second race after finishing seventh in Malaysia.
He infamously claimed the youngest race win (and youngest podium, though he came within 12 days of losing that record to Lance Stroll) in Spain the following year at the tender age of 18 years, 7 months and 15 days, and with five years left on the clock, the only remaining record seemed almost an inevitability.
But those years ticked by as Lewis Hamilton chalked up title after title, and suddenly Helmut Marko's ultimate target of Verstappen becoming F1's youngest champion was unattainable.
He finally got his chance last year, and took it – with a little help from a certain Race Director but let's not get into that – but at 24 years 2 months and 12 days moved into fourth on the list, just behind Fernando Alonso.
Lewis Hamilton
Last year's other main protagonist should arguably have the record for himself.
He did briefly hold the record courtesy of his maiden title in 2008, but was usurped by the five-month younger Vettel a couple of years later.
But were it not for a single point, a Chinese gravel trap and a faulty gearbox, the record would belong to a 22-year-old Hamilton.
The tumultuous end to the 2007 season may have cost him that particular record, but he has gone on to amass enough other records since.
The others
Michael Schumacher was one month too old to break the 22-year record belonging to Emerson Fittipaldi when he took his first title in 1994.
Kimi Räikkönen came close in 2003, before Alonso finally broke the record with his 2005 triumph.
The only driver this side of Vettel to have even a slight chance other than Verstappen has been Charles Leclerc.
(In case you were wondering, George Russell would have needed to have been promoted to Mercedes after a single season at Williams with his final chance coming in 2020.)
Any chance of a Leclerc title charge in 2019 faded away and his final opportunity in 2020 is better not spoken about from a Ferrari perspective.
So, which of the next generation stand the best chance of challenging Vettel's now 12-year record?
Oscar Piastri
The man making all the recent F1 headlines, Oscar Piastri could have had an eye on the record as he charged through the junior formulae, taking the Formula 3 and Formula 2 titles at his first attempt.
He was forced to sit on the sidelines in 2022 by Alpine, though, and has seemingly lost faith in his academy team.
Piastri is widely expected to replace his older compatriot Daniel Ricciardo at McLaren next year and so will be heading straight into a fairly competitive team.
He will have to hope that McLaren find some speed over the winter, however, as he will only get one chance at the record, surpassing Vettel's championship-winning age in the summer of 2024.
Logan Sargeant
Another F2 starlet hinted to be in a seat at the top table next year is Logan Sargeant.
Williams are reportedly considering him as a replacement for Nicholas Latifi after a strong first full season in F2 has seen him take two wins and rise to third in the standings.
Time is not on his side in terms of the record, though. Turning 22 on New Year's Eve, he would also only get one shot at the record, and will be requiring an even bigger jump in performance over the winter.
Liam Lawson
Liam Lawson has had a difficult – and particularly unlucky – F2 season but is still not totally out of the running for an AlphaTauri seat next year.
If he is given the opportunity, he would begin next season having just turned 21.
Red Bull may be more wary of throwing a young driver into the senior team after their experiences with Pierre Gasly and Alexander Albon, but were Lawson to seriously impress, it's certainly not out of the question that he could replace Sergio Pérez in 2024, which would be his final opportunity to claim the record for himself.
Théo Pourchaire
Théo Pourchaire perhaps has the best chance.
The young Frenchman has followed a Verstappen-esque trajectory of becoming F3's and then F2's youngest ever pole-sitter and race winner.
He is still 18 years old at the time of writing and – as a Sauber academy driver – is sniffing around an Alfa Romeo seat.
His path to a top team may not be as clear as some others, but if he has the required talent he will likely get an offer somewhere between now and his last chance at the record in 2026.
Featured image credit: Formula 2.