Latest Episode | Cut To The Race Podcast
How do you fill the shoes of a four-time world champion?
You would imagine that this thought – fleetingly, at least – crossed the mind of Carlos Sainz ahead of his move to Ferrari this year. He has replaced Sebastian Vettel who, whilst ultimately unsuccessful in his quest to bring a title back to Maranello, spearheaded the Italian marque's endeavours from 2015 to 2020.
Many suspected that the Spaniard would fulfil a role as the de facto number two to the Scuderia's rising superstar, Charles Leclerc, but he has made an excellent to start to life at Ferrari and exceeded expectations.
It is worth remembering that Sainz largely matched Max Verstappen during their time as teammates at Toro Rosso and, after a somewhat uninspiring spell at Renault, he reminded the paddock of his considerable potential with two excellent seasons in the papaya orange of McLaren.
However, numerous Ferrari drivers have shown great potential, only for the expectation of the Tifosi – if not an entire nation – to weigh too heavily upon their shoulders.
So, can Sainz shine where many before him have only glimmered? He joins Ferrari after a few seasons at midfield teams who haven't provided a serious chance at victory. How have those in a similar situation fared over the last few decades?
Jean Alesi
Tyrrell > Ferrari, 1991 | Races Before Move: 24 | Races for Ferrari: 81 | Wins: 1
Image credit: Motorsport Images.
Jean Alesi made quite an impact during his two seasons with Tyrrell, claiming two podiums in an underpowered car and famously battling with Ayrton Senna for the lead of the 1990 season-opener in Phoenix. His performances were impressive enough for Ferrari to take a chance on the young Frenchman.
Despite coping well with immediately having to compete with Alain Prost, Alesi would prove to be the perennial underachiever of F1 during the 90s – undeniably fast, but also an ill-fated combination of foolhardy and unlucky.
A Sicilian-born, passionate driver of the evocative number 27 Ferrari, Alesi was inevitably popular with the Tifosi but would ultimately manage just one win in 1995, before swapping seats with Michael Schumacher and moving to Benetton.
Eddie Irvine
Jordan > Ferrari, 1996 | Races Before Move: 32 | Races for Ferrari: 65 | Wins: 4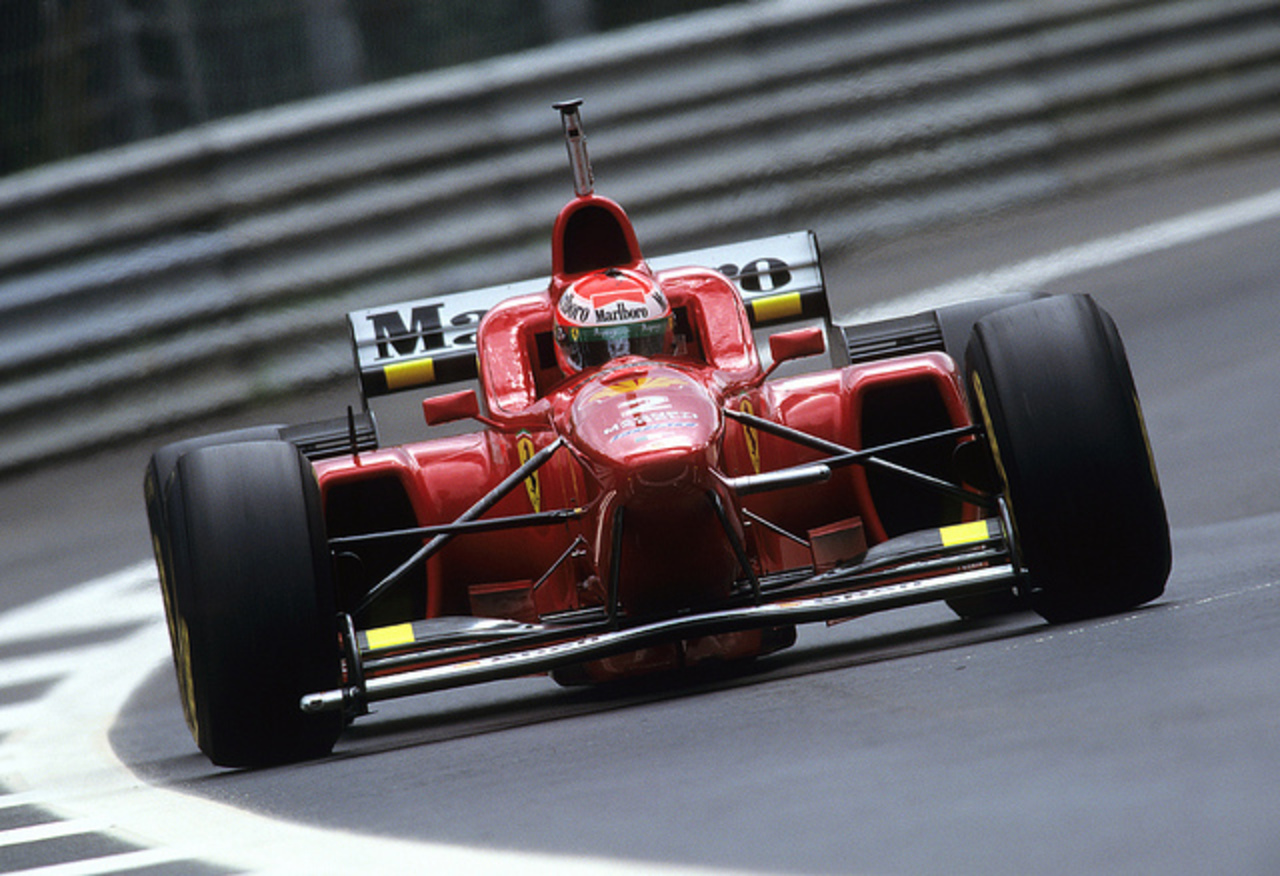 Image credit to Ferrari.
Eddie Irvine made an instant impression in F1 by scoring a point on his debut and then promptly being punched by Senna for having unlapped himself. Controversy continued to follow him, with two separate bans the following year and a subsequent threat of his Super Licence being revoked. He certainly showed flashes of speed in between the altercations, though, and Ferrari were suitably impressed to buy out his new contract with Jordan.
Irvine was initially unconvincing and, after a series of eight consecutive retirements, the Italian press was calling for him to be sacked. He steadily improved, however, and played a strong supporting role to Schumacher, before assuming the role of team leader in 1999 when the German broke his leg in a crash halfway through the season.
He would eventually miss out on the championship by two points but played a large part in Ferrari winning their first constructors' title in 16 years. It would prove to be his final contribution before a largely unsuccessful move to Jaguar.
Rubens Barrichello
Stewart > Ferrari, 2000 | Races Before Move: 114 | Races for Ferrari: 104 | Wins: 9
Image credit to Ferrari.
Seen as a potential successor to Senna, Rubens Barrichello was already experienced in carrying the hopes of a nation by the time he joined Ferrari in 2000. He was, however, entering what was very much Schumacher's team and that is something he would not be able to change over the subsequent six years.
The popular Brazilian would come to epitomise the 'number two' driver role – consistent, compliant and reliable, but never quite fast enough to challenge the superstar on the other side of the garage. Team orders were, in fact, banned at the end of 2002 after the controversy of Ferrari forcing Barrichello to hand over a victory to his teammate in Austria.
With more freedom and a less commanding teammate, 'Rubinho' would likely have won far more than nine grands prix and could well have challenged for a title.
Felipe Massa
Sauber > Ferrari, 2006 | Races Before Move: 53 | Races for Ferrari: 139 | Wins: 11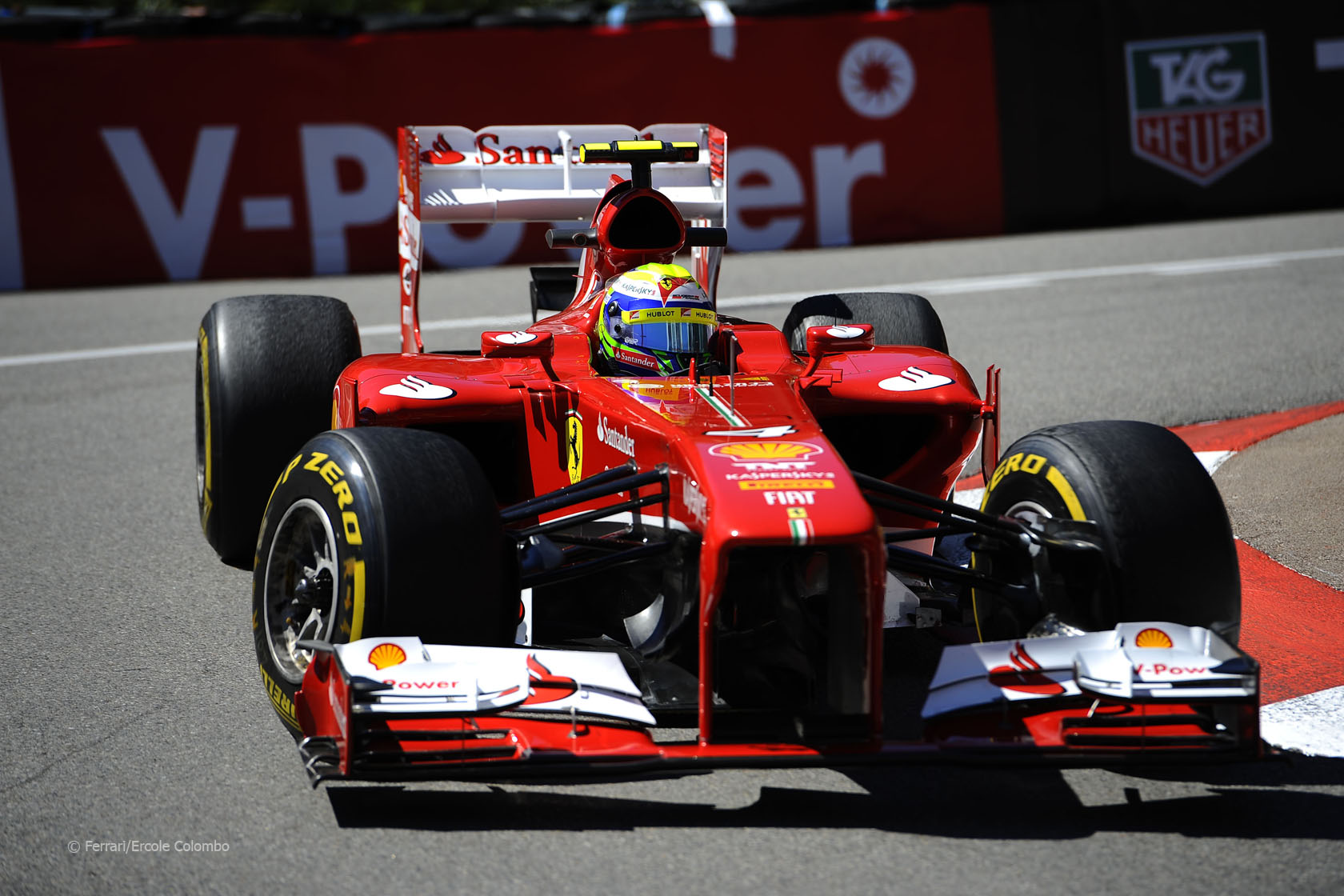 Image credit to Ferrari.
Another popular Brazilian and one that would also go on to become a Ferrari 'number two'. Felipe Massa started out equal parts fast and error-prone with a hit-and-miss season at Sauber in 2002 but, after spending the following year as test driver for Ferrari, he rejoined his former team a more mature driver. He convincingly outpaced his former world champion teammate, Jacques Villeneuve, throughout the 2005 season and was signed to partner Schumacher at Ferrari for 2006.
Whilst still somewhat inconsistent, Massa was always fast and came about as close as you can to winning a world championship in 2008; only Lewis Hamilton's infamous last corner "Is that Glock?" moment denying him the title.
A freak accident in 2009 left Massa briefly in a coma and, whilst he would recover in time for the following season, he was arguably never the same driver again. He spent his final four years with Ferrari in a support role to teammate Fernando Alonso and would never win another race.
Carlos Sainz
McLaren > Ferrari, 2021 | Races Before Move: 119 | Races For Ferrari: 16* | Wins: 0*

Image credit to Sutton Images.
*At the time of writing.
Obviously, after such a calamitous season for Ferrari in 2020, the goalposts for a new recruit have been moved. The team is rebuilding and that has likely helped Sainz find his feet with expectations somewhat tempered for 2021 and a year to acclimatise without the instant pressure most of his predecessors have had to deal with.
Nonetheless, his first season has been very impressive. There have already been three podiums – first around the streets of Monaco and then during two chaotic races in Hungary and Russia – and Sainz currently sits half a point ahead of his highly regarded teammate in the standings. At the last race, car number 55 scythed its way through the field, after starting at the back due to a grid penalty, to earn the Driver of the Day award.
Ferrari have historically held a policy of employing tried-and-tested drivers, but taking a chance on youth and potential last year, in Leclerc, proved very successful and 2021 sees the youngest Ferrari line-up in living memory. As we can see from these examples, joining Ferrari and dethroning a multiple world champion is no easy feat, but the young Monégasque managed it over the previous two years. Now Sainz will have to attempt to dethrone him…
Headline image credit to Getty Images.