Latest Episode | Cut To The Race Podcast
Oh, summer. You've treated us well over the break. From the weather to the time with family and friends, plus a small thing called silly season. That first week was outrageously interesting with a side of popcorn.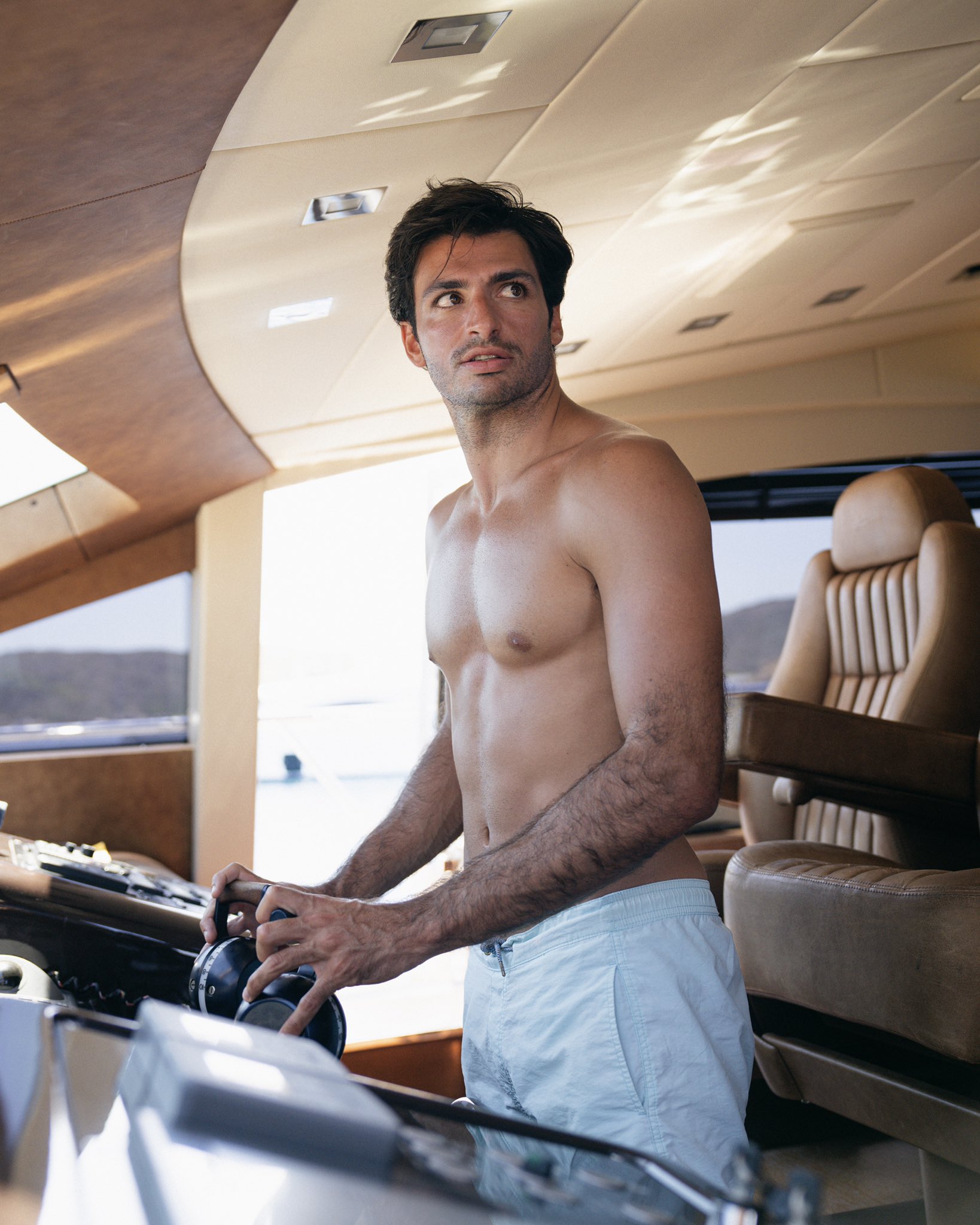 Now for the juicy goss. The summer break implies that every person in Formula One is off enjoying some much needed time off away from the track. However, that's simply not the case. Many are still hard at work or querying their boss if they will still be with the team.
Let's tackle this
Red Bull Racing
The clear consistent performer this year with both Max and Checo towards the top of the driver standings proving the team deserves first in the constructors standings currently. Christian would be proud of his engineers for developing a car that came out of pit exit during that first practice session and succeeded. His team also has critically chosen strategies that have aided in the championship fight. Unlike some of their competitors. You could safely say, Red Bull Racing is indeed relaxing this summer break, maybe still keeping an eye out to not get burnt later.
Ferrari
Where do I begin? Their fans had high hopes after the first few weekends. They would have been cheering if that were the still the case now. Unfortunately, strategists and driver error has pushed Ferrari below their capabilities. Dare we say everyone is at the factory to obtain reliability not only in the engines but also in race strategy? Charles and Carlos have been seen on their socials relaxing, though there would be seeds of doubt that they themselves can improve their performance for the back half of the season. Ferrari would not be on summer break if they truly want to win the championship.
Mercedes
Mr Consistency, George Russell, and his fellow Brit had a rough start to the season compared to last year. George expected to be heading to a team which would be competing for the world championship. However, at the summer break, it doesn't look that way. Incredibly, designers at Mercedes did not achieve the best interpretation of the new regulations. This has led to their championship-winning driver falling out of winning contention. Previously, Mr Saturday turned Mr Consistency has regularly produced top five results unlike his team mate. Is this the opportunity for George to show he can be the true successor to lead Mercedes once Lewis retires? Based on their upward trend in results recently, we could say half the team is getting to enjoy this summer break.
And the rest
McLaren
Have you seen the news recently? There's no way anyone but Lando is on summer break. Zak Brown is soon be opening his pockets with a large cheque if the reports are true from the Woking team. Daniel, whilst on circuit, has not produced the results he would have hoped for, though the news he could be dropped altogether whilst in contract would have been a shock. Let's not forget the car performance either. Lando has been with the team for quite some time now and still has not achieved his first Formula One victory – yikes. McLaren are heavily invested in Lando, they will need to improve if they wish to win a Drivers' Championship with him in the car. It goes without saying that Zak and Daniel are not on summer break, hopefully Lando will sink a few golf balls on their behalf.
Hello Alpine!
Or shall we say goodbye? Both Alonso and Oscar Piastri are saying "au revoir" to the French outfit, although maybe not the latter. On the first day of summer break Alonso shocked the F1 paddock by switching to Aston Martin, which has since led to a series of events I'd rather not go into right now. Will Oscar join Alpine or McLaren? Who knows, we will all have to stay tuned. How's Esteban you ask? He's doing swimmingly knowing he's locked in for next year and producing reasonable results this season. His boss though, well he might be six feet under water trying to salvage a decent team mate for Esteban. Otmar is clearly not on summer break, he'd be in meeting rooms with lawyers and trying to understand how the team got to where it is.
Aston Martin
Well done. You got another championship winning driver. Everyone will be watching next season as to whether Alonso actually makes a difference. Though Lance will probably be a similar position to this season as it just a swap in his mind. Will his dad Lawrence every truly be happy without a title? Our best guess is no with the injection of cash being funnelled into team, including a new wind tunnel. Summer break – maybe not. They've been lacking pace and are saying goodbye to a legend of the sport, Sebastian, at the end of the season.
Haas or has been?
Remember that season they were the best of rest – sort of. It's been a while since they were consistent and Guenther gained all the praise for how he really felt about results during that first season of Drive to Survive. Insert replacement Kevin Magnussen due to tragic circumstances prior to the season, and he's been a magnet for Q3 so far with his teammate Mick not quite as consistent. Schumacher is a widely known name, will Mick be like his father and take a few years to find his feet before he hits the ground running? Maybe he can ask his uncle for advice as to what it's like not to be Michael. More importantly, he should be working towards a new contract as that isn't secure yet. Summer break looks to be partly cloudy with a chance of full sunshine under the right conditions.
Will(iams) they or won't they?
I love an underdog – who doesn't? Alex fought his way back onto the grid and has tweeted superbly about his future. Nicholas on the hand may be counting his last days as there is much speculation he will be replaced. Car performance though, well they achieved three points this season – woohoo? This team used to be a pioneer fighting at the front of the grid, now for many seasons, they're just going round in circles. Looks like this team needs a storm to brew and relieve some of the heat of the summer break.
The little sister: AlphaTauri
She's fallen this season; hasn't risen to the occasion. Are Pierre and Yuki are doing the best they can? Both are similar in the standings, however, with Red Bull Racing at the top, this team should be closer to the family. The fact that we don't have much to say about AlphaTauri says a lot. Summer break? Probably not if they want us to praise their performance at the end of the season.
Lucky last: Alfa Romeo
Valtteri would be pleased with his performance with his new team after beating a certain old friend a few times. Then you have a rookie. They face immense pressure, especially if you're the first from your home country. Challenge passed or failed? Currently, Zhou hasn't clearly passed at the summer break, but has the opportunity to should he produce some top ten finishes and earn some more points the team needs. But a lot of that isn't his fault – he's been plagued by poor reliability. Alfa Romeo could be relaxing – similar to AlphaTauri – but they should be working during summer break if they want a glowing end-of-year report.
There's some still forgotten
Remember the name Oscar Piastri? Yeah, he's stirred a lot of talk recently. Has the right decision be made to ditch Alpine and request to join to McLaren? The access request may still be denied pending ongoing contract obligations many of the involved may be bound to. Oscar thought the summer break was going to be sunshine and rainbows, turns out it's cloudy with a chance of rain.
F2's Logan Sargeant is ready for a party in the USA. If he's to relish the opportunity provided to drive in FP1 later in the season, the work doesn't stop. F1 seats don't come around too often so if he's to snatch one up, the summer break can wait whilst some laps are done in the simulator. Other commitments like Formula 2 are still mid season and whilst FP1 is great, finishing on the top step in his current championship could be prove to be that final tick of approval.
Final summer break report
The forecast for many teams isn't sunny. With the season resuming in just over a week, teams that want to turn the forecast around need to come back ready to fight. There will always be a winner. There will always be someone in last. Who will it be? We'll just have to wait for the summer break to end.
Headline Image Credit: RaceFans on their website.