Latest Episode | Cut To The Race Podcast
Roman Staněk is back in the midst of the F3 championship race but doesn't know what the future brings, even if those around him likely already do.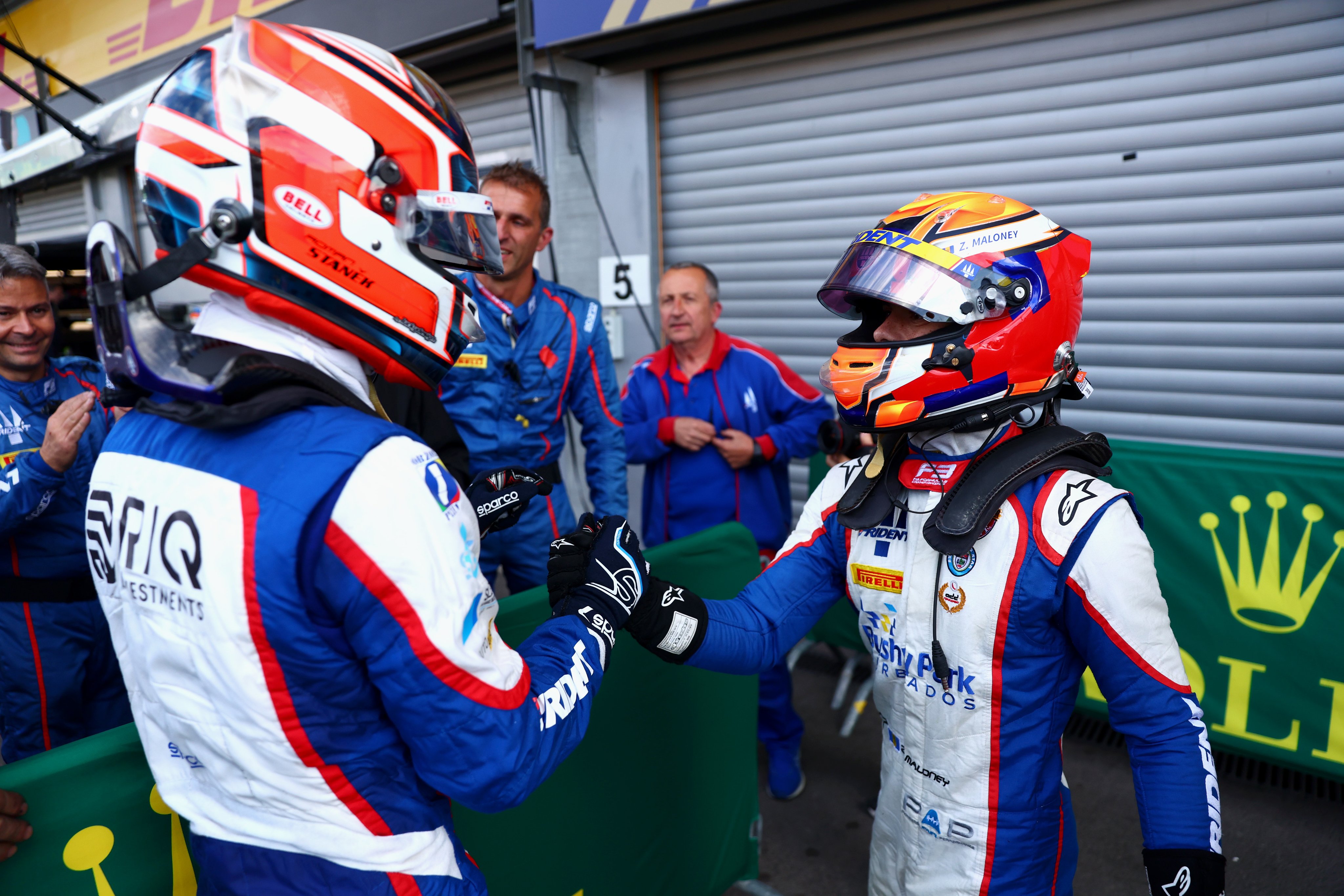 So far, the quiet winner of the F3 triple-header has been Trident's Roman Staněk. Whilst teammate Zane Maloney has taken back-to-back feature race wins, and Victor Martins has regained the lead of the championship, Staněk's consistency has brought him right back into the middle of the title fight.
It's been an up-and-down year for the Czech driver. After two unlucky punctures in the opening round in Bahrain, Staněk pulled himself into contention, but a loss of form has seemingly put an end to a title bid.
Prior to the start of the difficult patch, before the British Grand Prix, Staněk confirmed to a group of selected media, including FormulaNerds, that this season is a "make or break" year for him, despite being just 18 years old.
However, despite that lean period, he finds himself third in the F3 Drivers' Championship with just one round to go, after two strong weekends at Spa-Francorchamps and Zandvoort. Now lying just 17 points behind championship leader, Victor Martins, with 39 left on the table, it's all to play for.
Ahead of the championship decider, FormulaNerds spoke with Staněk about his season, his future, and the weekend ahead at Monza.
The comeback
Spa-Francorchamps saw the Trident driver take two P2 finishes on a strong weekend for the team, which included a 1-2 with Zane Maloney in the feature race. FormulaNerds asked him to share the weekends in Belgium and the Netherlands from his perspective.
"The race weekend in Spa was very good for the whole team. We managed to score a lot of points, which is good for the Teams' Championship and also for me as a driver, and also for Zane," Staněk commented.
'Very happy" with the pace and momentum gained, Zandvoort could have offered more, but for a couple of factors that didn't quite go Staněk's way.
Despite qualifying P4, his final push lap had to be abandoned due to the red flag. Then, due to the challenge of overtaking at Zandvoort, Staněk had to settle for P10 in the sprint race. But, as Staněk says himself, "one point is better than nothing."
A slight mistake at the start of the feature race saw Franco Colapinto overtake en route to a podium. However, Staněk finished a strong P4 and moved up to third in the standings.
"So, yeah, overall positive weekends, good points, and now we focus on Monza," the Czech driver concluded.
"Make or break" season
Back at the start of July, Staněk said in a virtual media roundtable that it was his "make or break" year in F3. When Autosport asked him to elaborate on that, the Trident driver said:
"This is the third year in F3, which is not so much common to do three years or seasons in F3.
"If I don't make a good result this year, then the next year will be very hard to find the finance and to find a good team to be in F2 for next year.
"I always have to focus on every race to make the best of me and best of the car. If it doesn't go well, that could be my last season."
By the end of the month, Staněk had fallen out of the top five for the first time in months. But he's successfully revived his season and is the only championship protagonist to score in the first four races of the season-ending triple-header.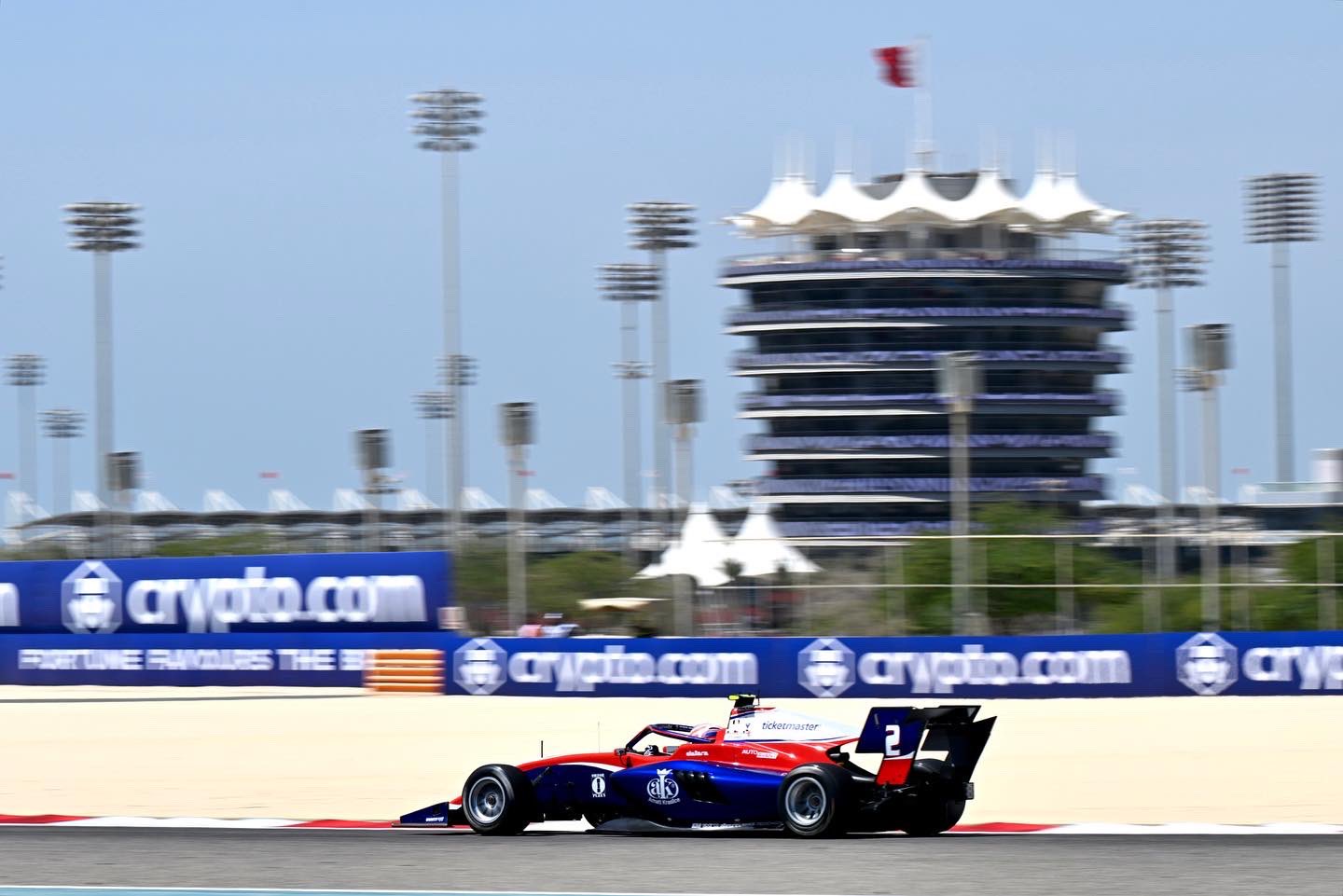 FormulaNerds asked him what he'd be focusing on to get back in contention.
"The first part of the season was good, except Bahrain. And then, to be honest, we struggled a little bit.

"I think we were unlucky. You know, sometimes it was not my day, which is completely normal, I think, because every sportsman, they don't have their days and I think that's what makes them stronger."
Staněk is only looking forward, however. "I learn from it and I'm trying to put everything into this last round," he adds.
Home race
Trident are based in Milan, making Monza their home race. It's something Staněk is looking forward to.
"I love Italian tracks. I am very happy – I cannot thank [Trident] enough because they gave me the chance to drive this year. And it feels great here, I am very happy in [an] Italian team."
The 18-year-old has fond memories of the country, and it's a place he enjoys being:
"I really like Italy as a country and to race there is something special. Also, in Imola, when I won, it was something amazing."
As for his expectations for the weekend, Staněk is deploying a team-first approach. Winners of the Teams' Championship in 2021, Trident are currently second, behind PREMA, but are peaking at the right time.
"We try to keep the momentum and to do our best, as always. And you see, if we do our best, we can really place the three cars in [the] top five," Staněk highlights.
What's next?
The last round of the 2022 F3 season is likely the last in the category for Staněk as well. Whilst his immediate focus is the title showdown in Monza, the Czech driver is "pretty sure" that his manager and the people around him know what he'll be doing next year.
"They [his inner circle] only said that they'll tell me after Monza. So, I don't know if I will race in Japan or America or I will continue here, in F2.
"It's open and yeah, I really don't want to stop racing because racing is my life since I am a small kid."
It's a dream that Staněk won't give up on easy. He credits his supportive family for making it possible:
"I cannot imagine what I would do without racing. I am very happy to be here and to have the chance, and to have a family which support me, because without them it wouldn't be possible."
However, the 18-year-old doesn't yet know what the future holds in store for him.
"So yeah, I don't know what is going to be. Maybe I will move to America and race IndyPro," he concludes.
Featured Image Credit: @FIAFormula3 on Twitter