Latest Episode | Cut To The Race Podcast
Sold out race? Not necessarily. These few tricks might let you snap up a last-minute ticket.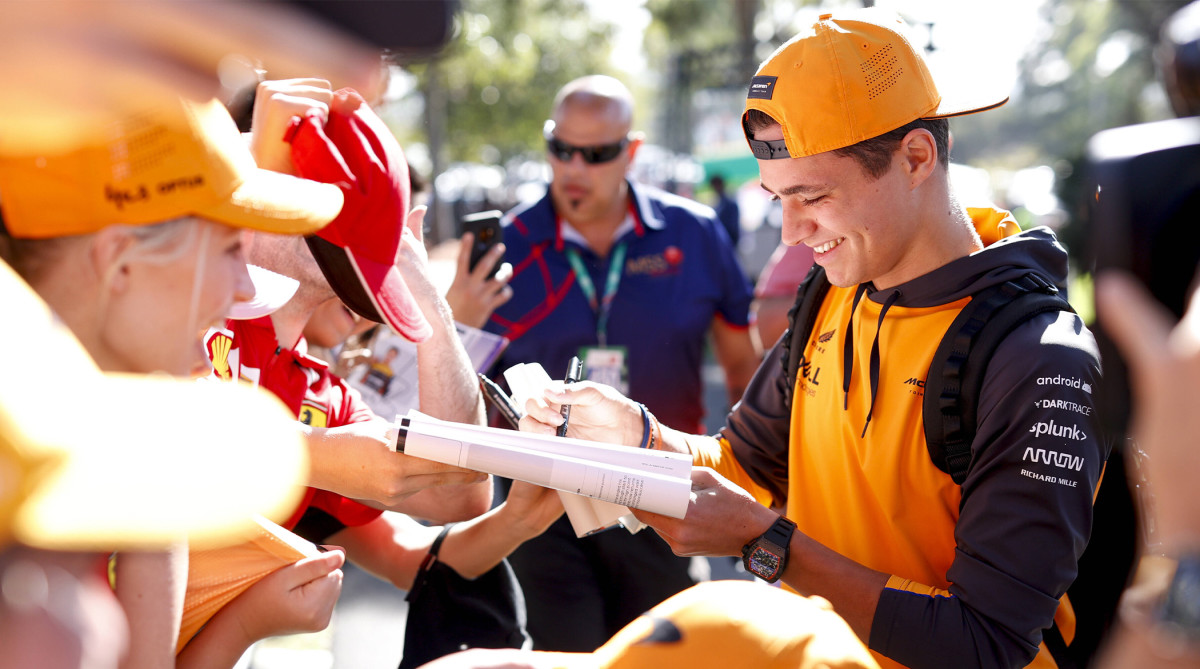 Let's be clear here. Some of the ways we are detailing how to get a ticket are unconventional. The normal process would be to head to the Formula One website, follow the link to tickets, select the number and type, proceed to the checkout and congratulations – you're now attending the race.
Unfortunately, it's not that easy these days with the surge of fans from Drive To Survive and circuit capacity reaching their limits. Unless of course, you have your alarm set with a credit card in hand ready to purchase as soon as they come on sale.
Hotel Packages and Genuine Resellers
Many fans across the globe travelling overseas to attend races will typically use hotels and resellers to find tickets. This is typically an easy way to obtain everything you need to organise to attend. However, it usually incurs a surcharge from the ticketing partner. These also sell out and are not a guaranteed way of securing a ticket.
Unconventional tickets
There are some unconventional ways of obtaining tickets, especially if you're prepared to work, make a little money on the side. These options below could be for you.
Gatekeeper
It's not glamourous but you'll get paid for your time, be on rostered shifts and get given accreditation. If you're lucky, you might be placed in the F1 paddock or corporate suites. How epic would be to see every driver and team walk past you each day? Oh, and did we mention you get paid?
Security
Just like a gatekeeper, they're important event personnel and must be stationed throughout the circuit precinct. Hello paddock club! You'll most likely need a security licence to apply for these roles. These can typically be done in a one or two day course for a price – we'll let you determine if it's worth it or not.
Hospitality Staff
You know those corporate suites in pit lane with the epic views? Teams require contractors to assist with providing hospitality service to their VIP guests at each event. If you can carry three plates, know the difference between a lager and pale ale, and deliver excellent customer service. This could be your way to securing a paid job with a great view and meeting some high-net-worth individuals or an ex-F1 driver.
Cleaners
Ready to get down and dirty? Certainly not the most glamorous job, but you'll get entry in to watch the race. Think of the perks for this one! Cleaners are certainly needed to maintain the precinct each day, but remember that Sunday after Silverstone in 2021? Meeting Sebastian Vettel whilst being paid picking up rubbish – totally worth it!
Sebastian Vettel is a 4-time World Champion that makes more than $30 million annually.

Yet he spent hours after the #BritishGP cleaning up trash from the stands due to his long outspoken environmental concerns surrounding Formula 1.

Practice what you preach. pic.twitter.com/C3rS9gXHYH

— Joe Pompliano (@JoePompliano) July 19, 2021
So how to get one of these roles?
Contact the race promoter for the event and ask who their contractor may be for the role you would like, but do this well in advance. If they don't want to divulge the contractor's name, set up keyword searches on local job sites for the four to six weeks before the event. Of course, you will be required to work, however, with your accreditation, you'll be able to go in early, stay back late and wander around on your lunch break. Get searching and we hope to see you in the paddock!
Headline Image Credit: Motorsport.com website