Latest Episode | Cut To The Race Podcast
Qualifying has long been chaotic in F3. 30 drivers all jockeying for position, vying to be the last one over the line to get their lap time in.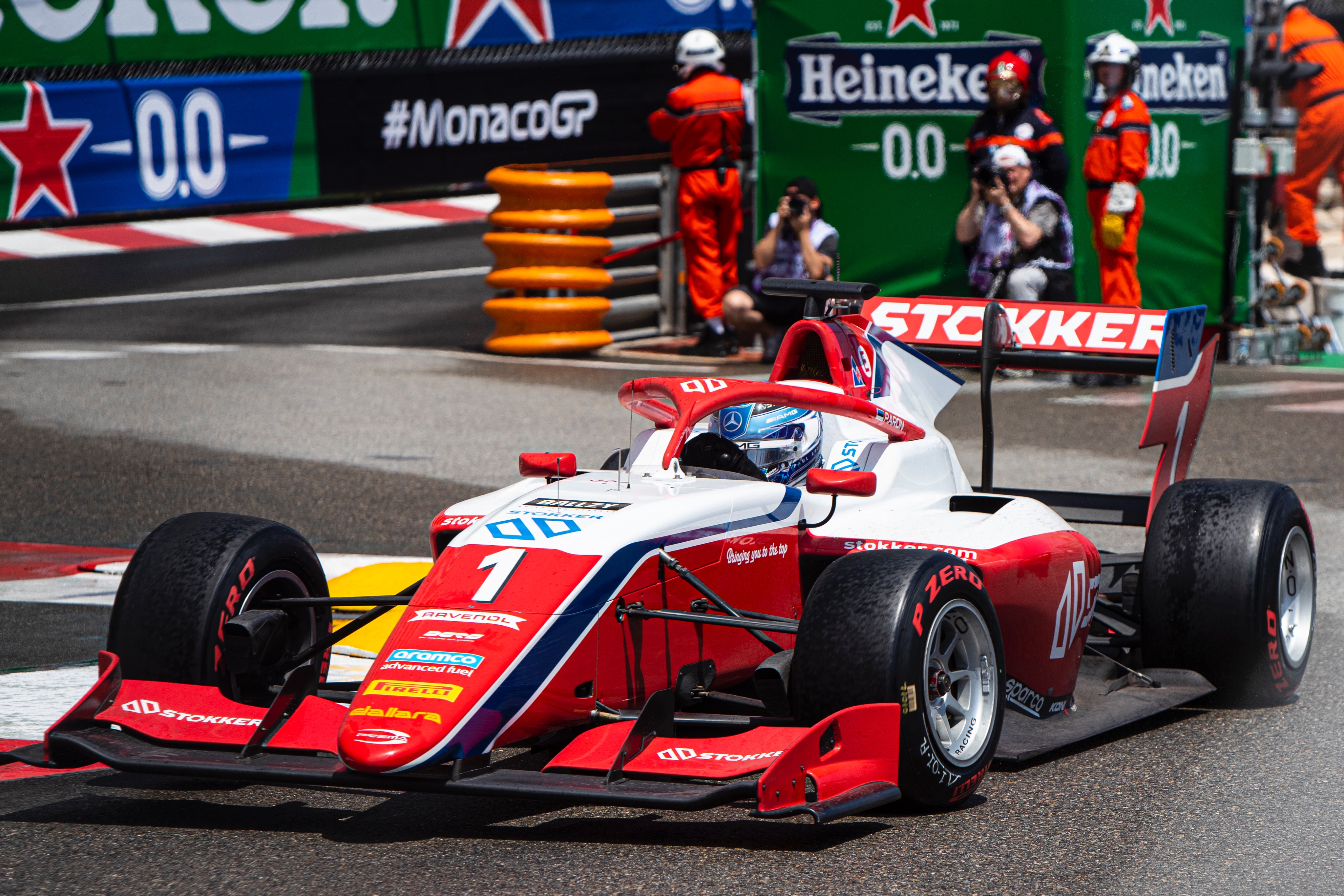 It's not uncommon for a driver in F3 to have their best push lap in qualifying compromised by a red flag, or to encounter traffic, thus ruining their chance of pole.
In some ways, that's just part of the game. Sometimes it works for you, sometimes it works against you.
It's also not uncommon – this season at least – for the structure of an F1 race weekend to be a talking point, even in the feeder championships.
Currently, like F2, the junior-most F1 support category holds a 30-minute qualifying session on Friday. Drivers submit as many lap times as they like, with the fastest driver awarded pole position for Sunday's feature race.
In F3, the front 12 qualifiers are reversed to form Saturday's sprint race grid. Qualifiers 13 through 30 start from the same grid slot in both races.
What happens in Monaco qualifying and why?
At Monaco, the field is split into two equal groups – decided by odd vs even car numbers. Each group has one 16-minute session. The fastest driver across the two sessions takes pole, with the fastest driver in the other session starting alongside them.
Second-fastest in the pole group starts P3, and so on…
The reason for this is that the Circuit de Monaco is short and tight. 19, often slow corners packed into little over two miles of track is not conducive for a safe, clean qualifying session in F1 with 20 cars, let alone in F3 with 30 of them. 
Heading into the F3 weekend at Circuit de Barcelona-Catalunya, FormulaNerds asked three drivers if they would welcome the championship they race in adopting the Monaco 'Group A/Group B' qualifying format across more of the F3 calendar.
It's important to qualify this article itself by highlighting that there have been no real calls – from outside F3 or within – for the 30-minute, 30-driver approach used for the majority of the F3 season to change.
But when asked, would a gaggle of F3 drivers shed some light on the merits and demerits of both or suggest they'd be open to a change in structure?
In a media session with selected publications, including FormulaNerds, ART Grand Prix's Nikola Tsolov, MP Motorsport driver Jonny Edgar and Paul Aron of PREMA gave their say.
A peaceful qualifying session
Tsolov, still in his maiden F3 campaign, began by zeroing in on the benefit the split approach saw last weekend.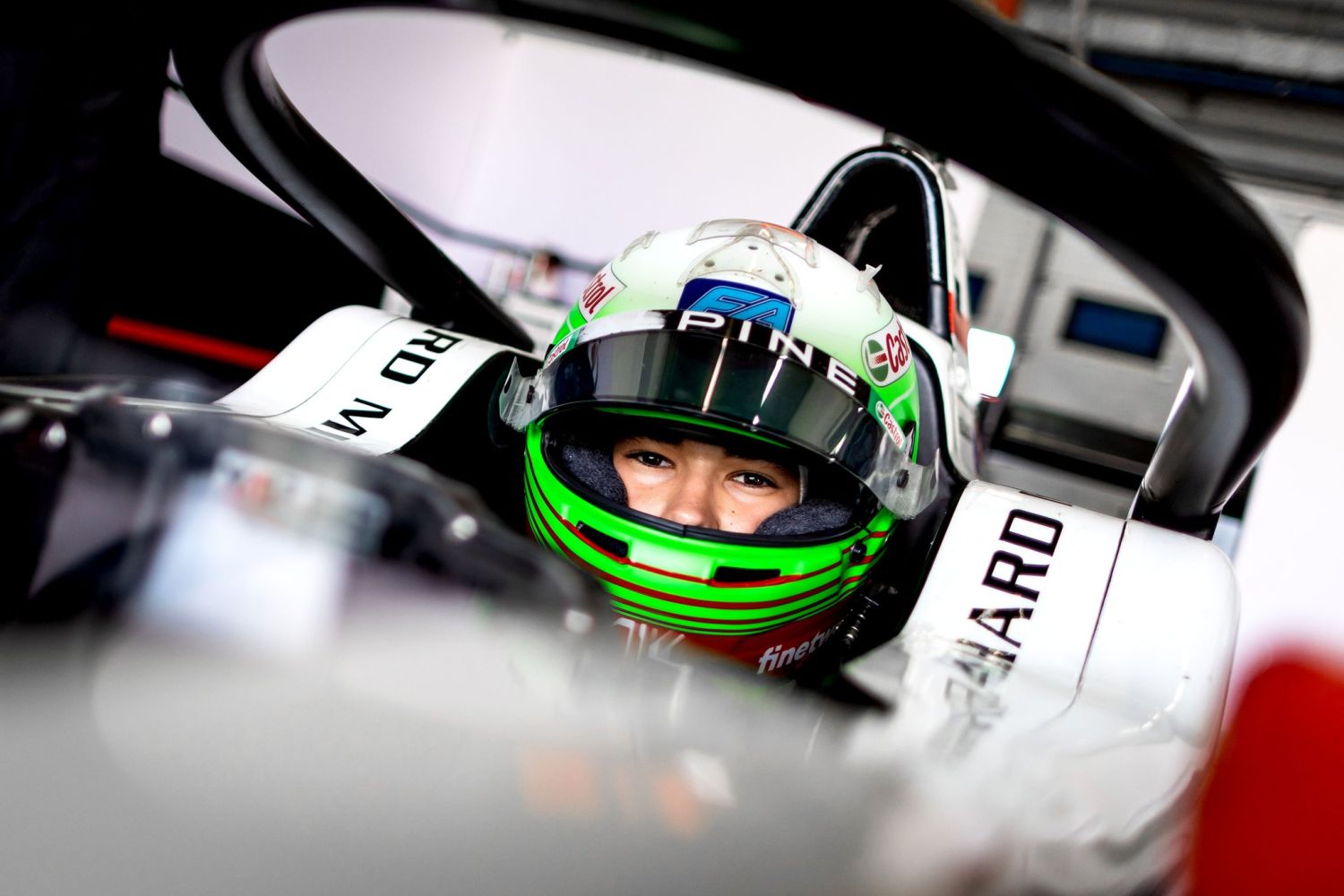 "The quali[fying] in Monaco was actually quite peaceful," said the Bulgarian 16-year-old.
"It was pretty clean. There was not many drivers on track, blocking each other – at least for me, I never had someone block me. So even though the track was small, it was a pretty good idea to separate us [in]to two groups.
"But yeah, I haven't done enough [F3] qualis to really tell you if they should or shouldn't [use split-sessions more often], so all I can tell you is I think it's easier to manage through the traffic. So, definitely, on smaller tracks it's gonna be better to be in two groups."
A diplomatic approach
Paul Aron followed by weighing up both methods, offering a measured, well-considered response that addressed some of the deficiencies of the split-qualifying format:
"I think it's a good question – there's always going to be debate around this topic.

I've come from a championship where they did take the decision that there was going to be two groups in qualifying. And I would say there's obviously pros and cons to that."
The Mercedes junior spent last year racing in Formula Regional European Championship by Alpine (FRECA), which does split qualifying throughout the season.
Potential unintended consequences?
The 19-year-old went on to underline the argument that any change or 'improvement' might actually lessen the experience the drivers gain through the traditional structure.
"One thing is that we're driving in F3, and this championship is supposed to be difficult," he said.
"It is supposed to develop us as drivers and traffic management will always be some big part of our careers, so I don't think it's bad that we have this many cars and we don't have groups, because we have to learn to how to manage the traffic and it's one of the, let's say, qualities a good driver should have.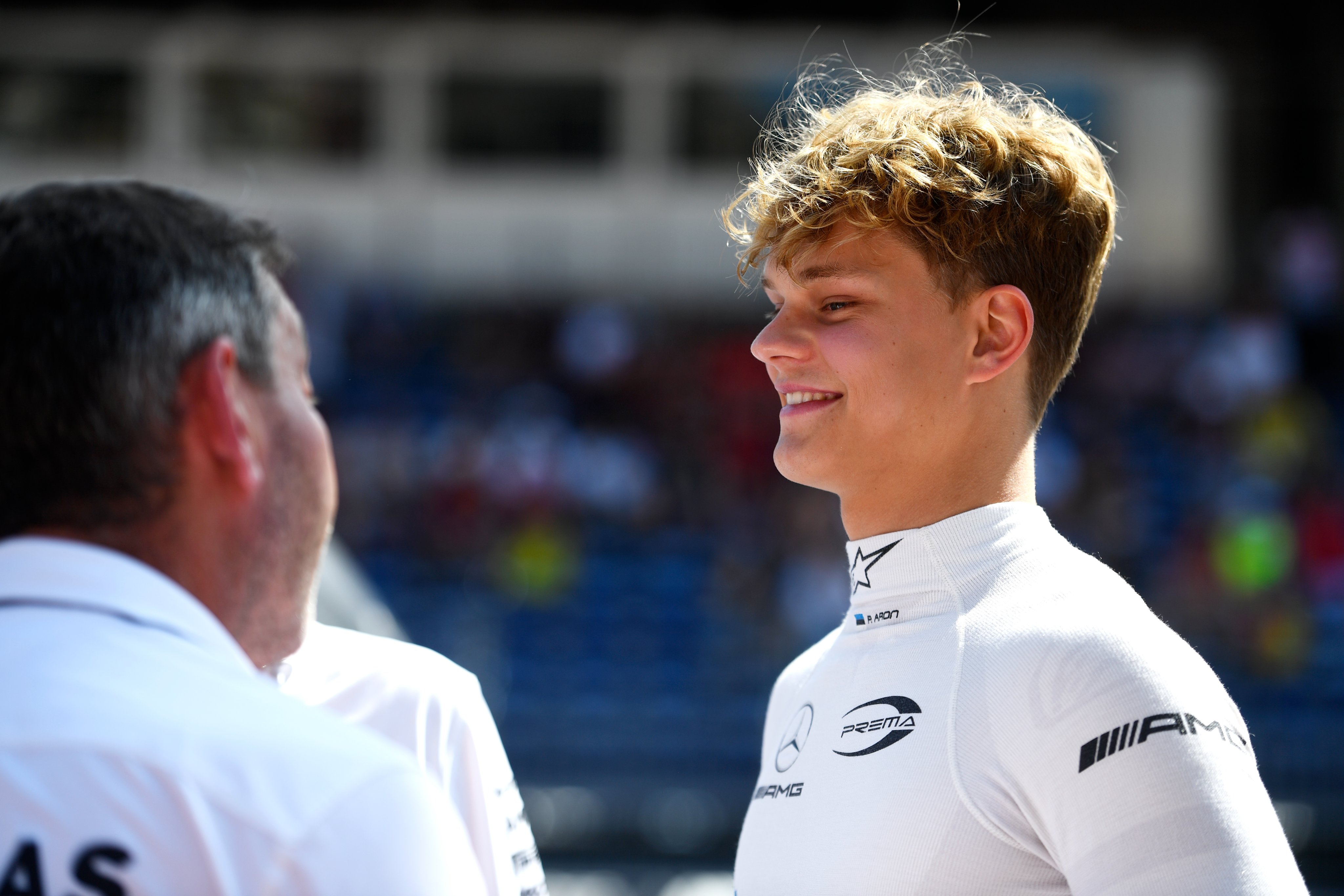 "And obviously, at the same time, coming from [Formula] Regional, it was nice that there was less traffic in the groups, and you could most of the time get a clean lap. So, in the end, it's a two-sided thing.
"Also with the groups, you need to take into account that there will be a track advantage for one group. In some tracks it's gonna be the first group that's gonna be quicker, because the colder temperature is faster, and on some tracks, probably being in the second group will be faster because the track will have been rubbered in more.
"So, I guess it also adds a bit of luck to the qualifying format, which is never good, obviously.
"You want the driver who is the quickest, the most confident, to dominate the qualifying.
"So, there's obviously pros and cons and I think whatever they [F3] decide to do I'll be happy with, and we'll just have to manage it."
A whole qualifying session in half the time
Edgar concluded the conversation by touching upon the parity and fairness of essentially squeezing in the same number of laps into almost half the time:
"Yeah, I think some tracks it's pretty busy with 30 cars. But I think the problem with doing two groups – if they do 16 minutes [each group], like Monaco to still take a similar time for the whole F3 qualifying – with the tracks where you can only do one push lap on the tyres, like Barcelona, you'd have to do two sets of tyres, and then if there was a red flag at the wrong time, it could be possible that you only get one lap the whole session, because it's not possible, like in other series, to do consecutive push laps."
Like Aron, the British driver highlighted the added luck factor, this time from within each of the two groups.
"I think with the short session, it would also add a lot of luck because if one person, or a few cars, got a second push lap and then there was a red flag, the people who didn't would be a long way off."
It's almost time for one of the biggest challenges we'll face this season… qualifying at Monaco! ⏱️

Qualifying has a different format today, the grid is split into two groups and I'll be part of the first 15 cars in group A.

Session starts in one hour!

📸 @DutchPhotoAg #F3 pic.twitter.com/0Fiun2sn3E

— Jonny_Edgar (@JonnyEdgar_) May 26, 2023
Again, like Aron, Edgar pinpointed the drivers' value of the current approach, which lies in the abilities and skills it forces them to cultivate.
"I think as it is, it's not too bad. Most of the time, I'd say it goes okay. As long as you prepare the lap properly, you can find space.
"It's also down to the team, they need to get it right, send you out at the right time and update you on the situation with traffic.
"But I think as it is now, it's okay. And yeah, as drivers you need to learn how to manage it as well."
A status quo bias or better the devil you know?
Ultimately, the junior categories are about driver development and are not merely there to provide a platform for drivers to showcase their pre-existing abilities.
Those racing in F3 appear content with the structure, and the opportunity the current qualifying format provides in the race to ready themselves for the next steps in the road to F1.
Yes, the Group A/Group B approach is potentially cleaner and clearer, but the mess and need to adapt on the fly appears to better prepare drivers in the long run.
Plus, there's always the chance that split qualifying dilutes the quality of the product for those watching at home. And who would want to compromise on entertainment value and drama?
Featured Image Credit: @DutchPhotoAG via @JonnyEdgar_ on Twitter