Latest Episode | Cut To The Race Podcast
Porsche are rumoured to be partnering with Red Bull Racing following the recent announcement of the 2026 technical regulations. However, they should be doing it on their own.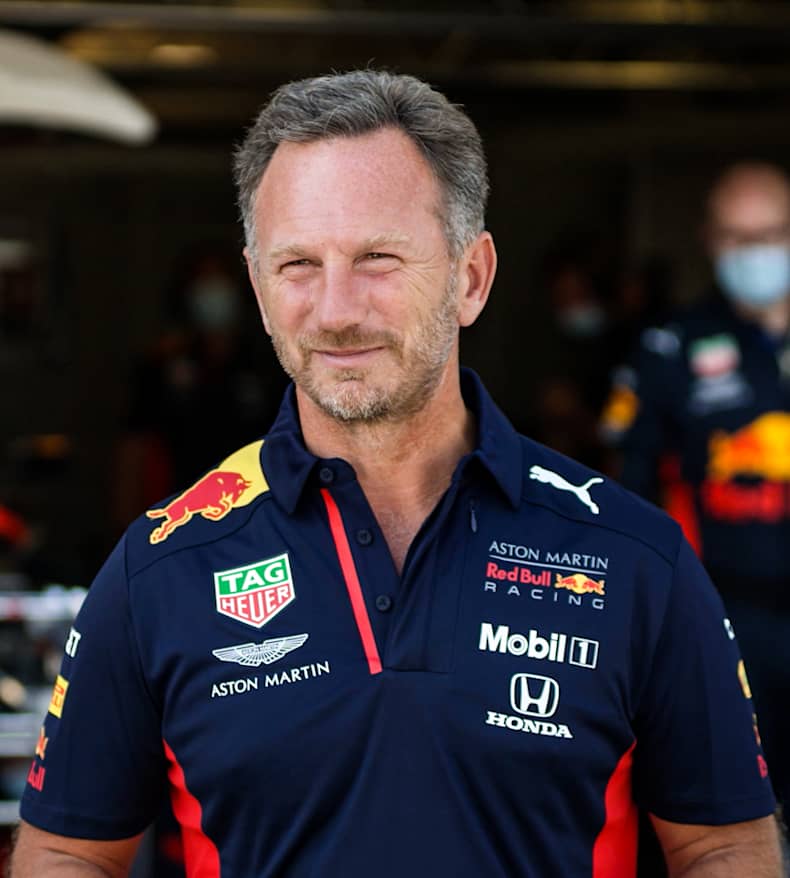 Christian Horner on circuit representing Red Bull Racing.
Image Credit: Red Bull Racing website.website.
Background information
Red Bull Racing has been looking for a  new engine partner for quite some time now after failed relationships with Renault (now Alpine) and Honda. When the initial announcement of new engine specifications in 2026 was made, this opened the door for Red Bull Racing to pursue new manufacturers not currently on the grid. Here, Christian Horner began to discuss the opportunity of Porsche and Red Bull Racing partnering to allow Porsche to re-enter the Formula One World Championship.
Porsche and their factory dominance
Headquartered in Stuttgart, Germany, the Porsche factory is central in Europe and has proven to produce championship winning cars in GT categories. While Porsche hasn't raced in Formula One since 1964 on their own, their ability to design and engineer cars is impeccable having supplied engines in the 1980s to multiple championship victories.
With Porsche producing close to 200 race cars each year, building two Formula One cars would be a great investment to expand their programmes. Formula E has proven to be a good indicator of how Porsche could perform in open-wheel racing with stronger results in the 2021/2022 season. Add a few performance engineers and aerodynamicists from rivals, Porsche could well be on their way to being a powerhouse in Formula One. Don't forget Porsche's history of GT endurance race wins, this will certainly factor into the equation.
1982 Porsche 935 L This is Bob Akin's famous Le Mans car of 1982. It was one of the wildest Porsche 935s of the post-factory era, and also one of the fastest. pic.twitter.com/1aZ8rhah7S

— FRANCIS BOODTS (@FBOODTS) October 17, 2021
Relationship with Red Bull Racing
A team principal is usually strong in relationship management with engine manufacturers. Red Bull Racing has failed in this aspect. Yes, there are many reasons why engine manufacturers remove themselves from a championship. However, for a team to go through two in a matter of a few years, is not a good sign for business.
Red Bull Racing will be looking for an engine partner that can deliver a championship winning car in 2026. Porsche has the expertise to do this. Does Christian Horner have the ability to effectively manage this partnership to do so?
Porsche strives for excellence in everything they do and will not be complacent in mediocre performance. With Red Bull Racing based in Milton Keynes unlike the German outfit, quality outcomes could prove difficult if the teams are not aligned to a common goal. Red Bull Racing also faces the challenge of competing in each World Championship between now and the commencement of 2026, will Porsche want to be the second priority?
Hear from Christian on today's engine announcement 🎥👀 More here 👉 https://t.co/bIDM1SOimf pic.twitter.com/qzDBgkbU15

— Oracle Red Bull Racing (@redbullracing) June 19, 2018
It's not all negative
If Porsche are to join the Red Bull Racing family, they will gain valuable industry knowledge and expertise to hit the ground running in Formula One. This could prove the be the stepping stone to joining the grid as a factory team after a few years.
The reality of being a factory team
Currently, it is extremely difficult for a new team to enter Formula One, however, the sporting regulations do allow for up to 24 cars on the grid. Only a maximum of 20 compete each weekend in 2022. Should Porsche invest in Formula One, a significant sum of euros will be required, but a large return on investment would be available.
What's the current situation?
The latest technical regulation announcement this week certainly allows new engine manufacturers to consider joining the 2026 grid. Time is of the essence though. Whilst the fans would love to see another team join the grid, the deadline for Porsche to notify the FIA of its intention to join is growing smaller each day.
Will Red Bull Racing be able to sustain this relationship? Or, will their partnership with Porsche end in turbulence? Let's hope this marriage is a happy one.
Headline Image Credit: @PorscheFormulaE on TwitterTwitter