Latest Episode | Cut To The Race Podcast
Like many others, the team at FormulaNerds were saddened to hear news of the passing of former Formula 1 driver Carlos Reutemann.
Countless tributes have been pouring in for one of F1's most iconic characters and we're joining in by taking a look back through his life, one that was well and truly lived to the fullest.
Born Carlos Alberto Reutemann in his beloved home town Santa Fe, the Argentine became one of the prolific names of F1 in the 1970's and 1980's before becoming a senior politician for three decades.
He arrived onto the F1 scene at the later age of 29 and became the first successful Argentine driver since the retirement of Juan Manuel Fangio in 1958.
After joining in 1972, he consistently sat as one of the top names in the sport throughout his decade long career, competing in 146 races with Brabham, Lotus, Ferrari and Williams.
Despite taking six poles, 45 podiums and 12 Grand Prix wins, he is no doubt one of the greatest drivers to have never won a world championship. He finished third three times and came agonisingly close in 1981 with Williams, missing out to Nelson Piquet by just one point.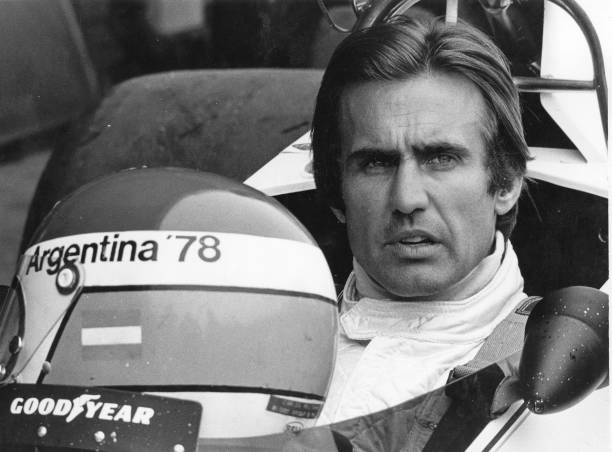 Credit: Hulton Archive, Source: Getty
In addition to his talents behind the wheel, Reutemann's dashing looks and mysterious character propelled him to becoming one of F1's most charismatic individuals. When he decided to leave Williams and retire two races into the 1982 season, an iconic face of the sport was lost.
Much like his demeaner, the circumstances surrounding his abrupt retirement were quite enigmatic. Although it is believed the break out of the Falklands war between Argentina and Britain was a big factor that persuaded him to leave.
With this move, Reutemann demonstrated how his passion for motorsport was unmatched when compared to the immense love he had for the country of Argentina, for the Argentine people, for home.
His love ran so deep that he made a move into politics, his popularity alone lead to the Justicialist Party approaching him with an invite to run for Governor of his home province Santa Fe.
In 1991, less than ten years after retiring from F1, Reutemann's campaign was successful and he served a four year term. He would go on to serve again from 1999-2003 and was expected to run for presidency, although he never made the decision to do so.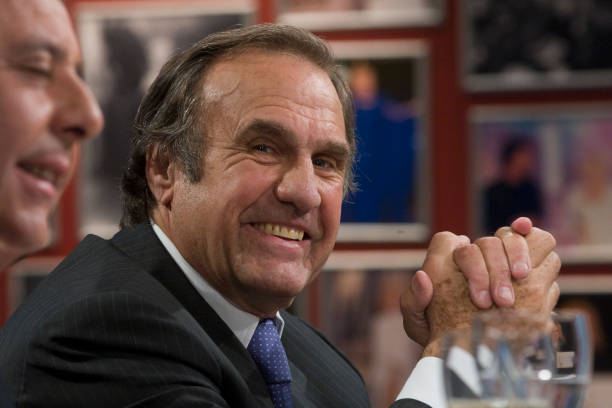 Credit: Ricardo Ceppi, Source: Getty
In 2017, he was diagnosed with liver cancer and his health had been in decline over the last few weeks. On July 7th 2021, his daughter Cora made the announcement of his passing on social media.
She said: "Dad left in peace and dignity after fighting like a champion with a strong and noble heart that accompanied him to the end. I am proud and blessed for the father I had." 
Tributes came pouring in from around the world and from those who were lucky enough to have met or worked with Reutemann throughout his time on this earth.
One of those people was Matt Bishop, Chief Communications Officer of Aston Martin F1, who we will now leave the last words to as he kindly responded to our request for a tribute with these five paragraphs.
"He never won a Formula One World Championship, but he came as close as it is possible to do so without doing so. He finished third three times and second once, in 1981, missing the title by a single point. Had that year's South African Grand Prix been counted as a Championship race, as it appeared that it might be for a time, he would have been World Champion that year, for he won it, comfortably, with fastest lap. But in the end it was not so counted.
"He was a brilliant driver. Too often he faded when his tyres, or his engine, or the weather, or something, damaged his delicate equilibrium; but when he felt comfortable, especially in qualifying, no man ever drove a Formula One car faster. On those days, he was mesmerisingly quick.
"I saw him race a number of times. He drove a Brabham BT44 to sixth place in the first Grand Prix I ever went to – Brands Hatch 1974 – and I was in the Clearways grandstand, also at Brands, four years later, to see him pounce when his arch rival Niki Lauda hesitated when lapping Bruno Giacomelli's McLaren M26: he hurled his Ferrari 312 T3 inside Niki's Brabham-Alfa BT46 into a lead he would never lose; it was his finest win.
"I first met him nearly 20 years later, when his old friend and my then-new friend Peter Windsor introduced him to me at the 1997 Goodwood Festival of Speed. They say you should never meet your heroes. I am glad I did. He was courteous and charming, and he remembered everything about his racing career, right down to Cosworth engine numbers during his time with Williams. He was still a bit narked about those. I met him again when Peter and I arranged for him to present the Gregor Grant Award to Jack Brabham at the 2006 Autosport Awards. Earlier that day, I had lunch with him, and Peter, at the Capital Hotel in Knightsbridge, where he had always stayed when the British Grand Prix had been at Brands Hatch.
"His name was Carlos Reutemann. I wept when I heard the news, sitting in the back of an Uber taxi. I wrote this little appreciation in five minutes flat, on my iPhone, in that Toyota Prius, without having to check any of the details. I will never forget anything about him. He has been with me, one way or another, almost all my life. He was one of the greats. If you know, you know."
Headline Image – Credit: Bob Thomas/Popperfoto, Source: Getty