Today F1 will host it's second ever sprint race at Monza, with the hopes of recuperating from the well received debutant race at Silverstone.
Strap yourselves in for a fast one as Monza, otherwise knows as The Theatre of Speed, is one of the quickest tracks on the calendar. Sprint races cover a total distance of 100km, therefore driver's will have to navigate around 17 laps of Monza's 5.793km circuit.
Just like Silverstone, pitstops are not mandatory meaning drivers will be flat out to the chequered flag – just as long as they can avoid any drama.
Let's take a look at some of the talking points and get ourselves prepared for an action packed afternoon as the drivers dice over grid position.
Mercedes bettering Red Bull
It was Mercedes who shone during last night's qualifying as they had the pace over title rivals Red Bull.
After the announcement of his departure from Mercedes at the end of the year, Bottas proved his worth by going fastest – he starts P1 alongside his teammate.
Meanwhile, Max Verstappen only just beat the McLaren of Lando Norris to third as Sergio Perez was sacrificed to provide a tow and claimed ninth.
After a dominant pole to chequered flag victory at his home country last week, it's looking like it's Verstappen's turn to chase down Hamilton. Mix in the threat of the Mercedes powered McLaren duo and you've got yourself a spicy concoction for today's race.
It's a long run down to the tight chicane of turn 1 and Verstappen has had much better getaways than Hamilton so far this year, watch out for the mighty Dutchman today.
Giovinazzi – Home hero with it all to prove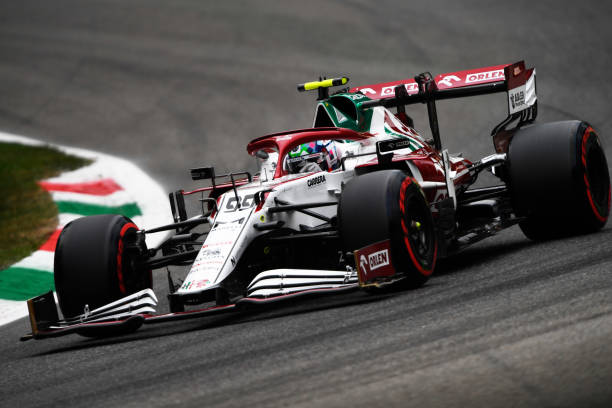 Credit: Rudy Carezzevoli, Source: Getty
For Antonio Giovinazzi, Monzo couldn't be anymore special of an occasion. As an Italian driver, competing with an Italian team in Alfa Romeo, the crowd will be behind him just as much as they get behind the Ferrari's.
However, looming over the 27 year old's head will be the fact that his future in the sport is not yet secure. Alfa made the huge announcement of Valtteri Bottas' signing for next year but it's unconfirmed as to who will partner the Fin going forward.
Many a name has been hinted for the seat but all rumours point to one thing – Giovinazzi needs to prove his value to the team to avoid the threat of being replaced for a younger up and comer.
He's not faded under the pressure however, as Giovinazzi equalled his greatest Qualifying performance last time out at Zandvoort with P7 and secured tenth in yesterday's session.
He'll be out to repeat that success and put on a show for his team and his beloved home crowd, it's time for him to show why he deserves to stay in that seat.
Bottas – Nothing to lose
The news of Bottas' departure from Mercedes earlier in the week was partnered with the announcement of his move to Alfa Romeo.
The nine time Mercedes winner signed a long-term deal with the team and looks forward to helping them climb back up the order from 2022 onwards.
For the rest of the current season though, Bottas must be thinking about how this could be the last time he's driving a race winning car.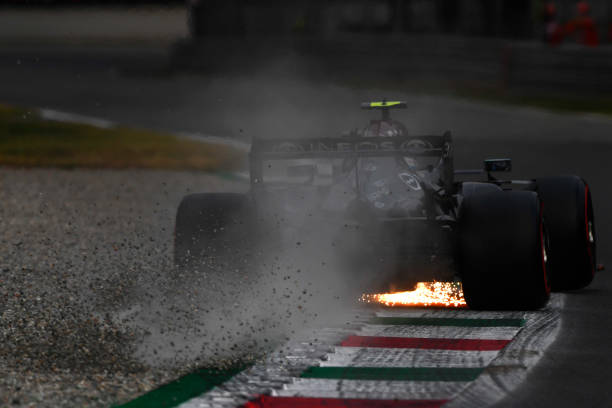 Credit: Rudy Carezzevoli, Source: Getty
He's made it clear he wants to help Mercedes beat their rivals Red Bull and get that eighth constructors title, as is his job. This usually means playing second fiddle to Lewis Hamilton.
However, his performance in yesterday's qualifying was the ultimate statement of intent and he must be tempted to go for gold during the rest of the season in a bid to claim what could be the last wins of his career.
He's also incurred grid penalties for new engine units and will start the race from the back of the grid regardless of how he fairs in the sprint – definitely nothing to lose today.
It's going to be a fun session for the sprint race pole sitter – keep an eye on the flying Fin!