Latest Episode | Cut To The Race Podcast
Lance Stroll's consistent inability to perform has now put his father in quite a predicament.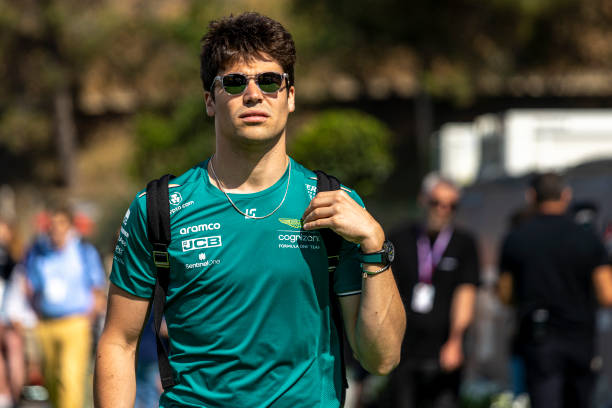 The 2023 Aston Martin F1 challenger, or the AMR23, has been a rather punchy piece of machinery throughout the first third of the season. After five podiums through six races, it seemed set that the English team was going to take home P2 in the constructors. However, after a P6 and P7 finish in Barcelona, Aston Martin has now been jumped by Mercedes, and the blame is almost entirely on one man.
Lance Stroll's career has been a rather odd one. His Formula One introduction in 2017 came with the Williams team, where he matched his veteran teammate Felipe Massa rather nicely. In this season, Lance scored his maiden podium finish, one of only three to this day.
In the middle of his Sophomore season with Williams, Sahara Force India F1 was bought by a business group led by Lawrence Stroll, the father of Lance. The 2018 season for Lance was going incredibly poorly. He was only able to achieve 6 total points. However, this would be the only season of his career, thus far, that he has outscored a teammate. Rookie teammate Sergey Sirotkin scored a singular point.
The infinity clause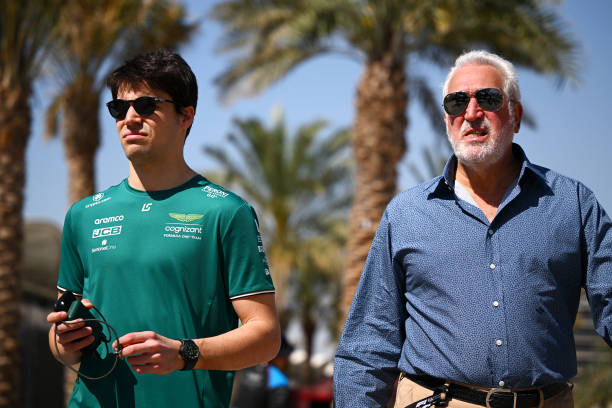 With Stroll's father now being the owner of an F1 team, this opened up a rather odd experience for Lance. He became the first F1 driver ever with an infinite time on his contract. For as long as Lawrence Stroll is in charge, Lance Stroll is able to race for his Formula One team, no matter what his performance looked like. During this time, he would be teamed with Sergio Perez, Sebastian Vettel, and currently, Fernando Alonso.
One thing remained no matter who was driving alongside Lance. The man in the seat next to him was always outperforming.
In 2019, Sergio Perez scored 52 points in comparison to Stroll's 21. In 2020, Perez would score 125 to Strolls 75, as well as being the season that Perez scored Racing Points first win. 2021 saw four-time World Champion Sebastian Vettel outscore Stroll 43 to 34 in his first season with the team, as well as scoring the team's only podium that season in Baku. A horrendous 2022 season saw more of the same, as in his last season in the sport Vettel was able to score 37 points to Stroll's 18, even though Vettel did not compete in the first two races of the season.
What does this mean for the 2023 season?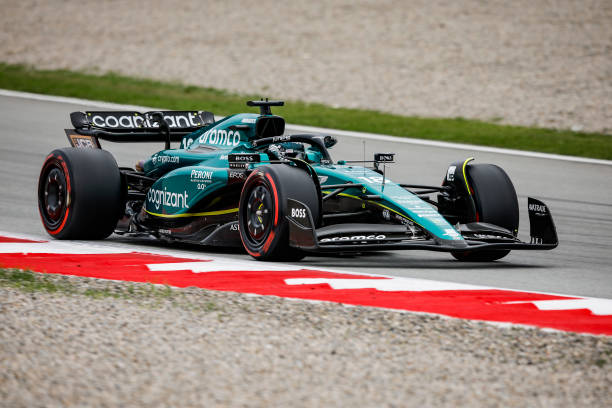 The 2023 season has been something really special for Aston Martin. Fernando Alonso has almost been in perfect form throughout every lap of the season, and Lance Stroll simply cannot keep up. The 2023 Spanish Grand Prix was the only time this season that Stroll was able to outscore Alonso, and even then Fernando made the radio call that he was not going to attack.
A P4 finish in Australia has been the highlight of Stroll's season, while there have been moments that it looks like Alonso could battle Verstappen in the same machinery.
The car that they have given their two drivers is a really great piece of machinery. However, in the hands of one of it's drivers it looks like a Red Bull, and in the hands of the other it looks like an Alpine.
If Aston Martin ever want to push for a Constructors Championship title, it may mean a removal of the Stroll name.
Featured Image Credit: Cristiano Barni ATPImages/Getty Images