Latest Episode | Cut To The Race Podcast
Following F1's Max Verstappen finding out that he'd won the 2022 Drivers' World Championship whilst in the pit lane during a post-race interview, we decided to take a look at the last time an F1 driver found they'd won the title from outside their cockpit and after the race had finished.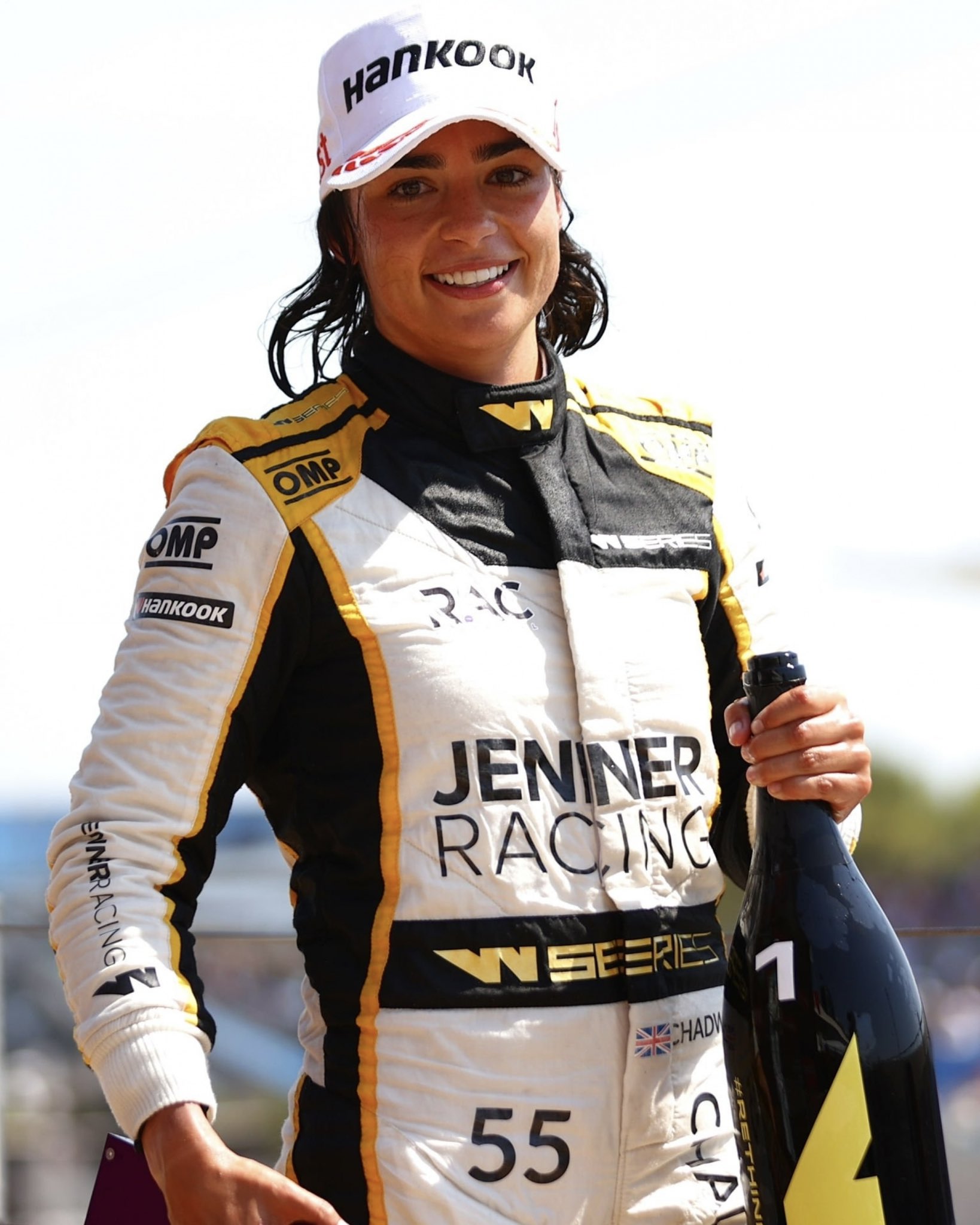 2022 has been a funny year for single-seater motorsport champions finding out they had won their title. F2's Felipe Drugovich and F3's Victor Martins also both found out they'd won their respective crowns whilst in the pit lane – albeit under differing circumstances, at Monza in September.
W Series' Jamie Chadwick clinched her third title in the category the day after Verstappen won his title – and some eight days since W Series had last raced – when the championship was forced to terminate its season prematurely due to budget constraints.
However, it had been over 30 years since a similar fate had befallen a driver in F1. The last time a world champion won the title and found out outside of the car – and race – was in 1989, following a controversial incident between McLaren teammates Alain Prost and Ayrton Senna, which coincidentally occurred at Suzuka, as did this year's confusion surrounding the points system after a red flag at the start caused a reduced race.
How did it happen?
Senna and Prost were duelling for the F1 championship and with two rounds to go, Prost needed to finish P5 or better to win the title with Senna winning.
For Senna to win, he needed Prost to be P6 or lower and for him to win the race (he could finish second with Prost outside the points, but Prost would need to retire from the next race and Senna win it on countback).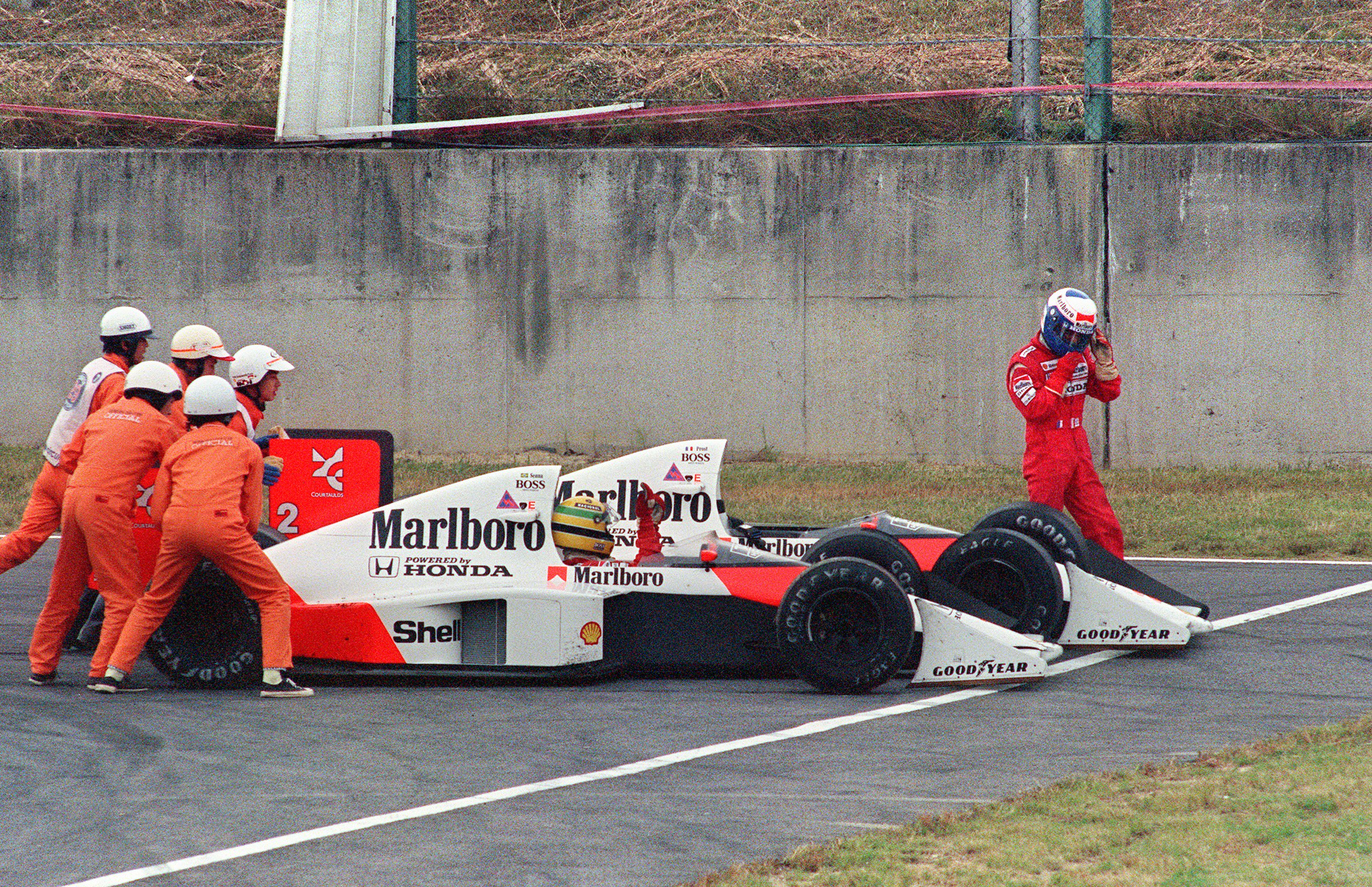 It looked as though Prost was set to take his 40th Grand Prix victory, as Senna had fallen behind in the first 35 laps of the race. However, the Brazilian started closing on the Frenchman, and on lap 47, he caught him.
The Crash
Senna went for a move down the inside heading into the Casio Triangle, the last breaking zone on the circuit. It appeared as though he was set to take the lead, but Prost wasn't having any of it and turned into Senna heading into the corner.
Multiple camera angles showed that if Senna wasn't there and Prost was still turning in the same way, Prost would go off the track, highlighting that he blatantly knew Senna was there.
No stone is left unturned in the title fights we've witnessed before 😅

Especially in this epic battle between Alain Prost and Ayrton Senna in 1989! 👀#F1 #HistoryAwaits pic.twitter.com/AeSj4DvxFQ

— Formula 1 (@F1) December 2, 2021
Senna got going again thanks to help from the marshals with the retired Prost watching on, hoping for Senna to also retire or be disqualified.
Senna was running just behind Alessandro Nannini's Benetton after the crash, and the subsequent pitstop taken due to the damage he'd obtained during the incident. However, he managed to pass Nannini on lap 51, ultimately winning by three seconds from the Italian.
The Aftermath
But then, post-race, Senna was disqualified for "illegally re entering the track" by missing the final chicane when he re-entered the circuit.
Senna alleged that the FISA (now FIA) President Jean-Marie Balestre, a man born near Arles in France, had helped his countryman Prost, who was born near Saint-Etienne. Balestre denied this as he wasn't even at the meeting when the decision was taken to disqualify Senna from the race.
McLaren & Senna protested, with Team Principal Ron Dennis saying they were protesting not because Prost was leaving for Ferrari, but because they wanted a win which they believed was taken wrongly away from them.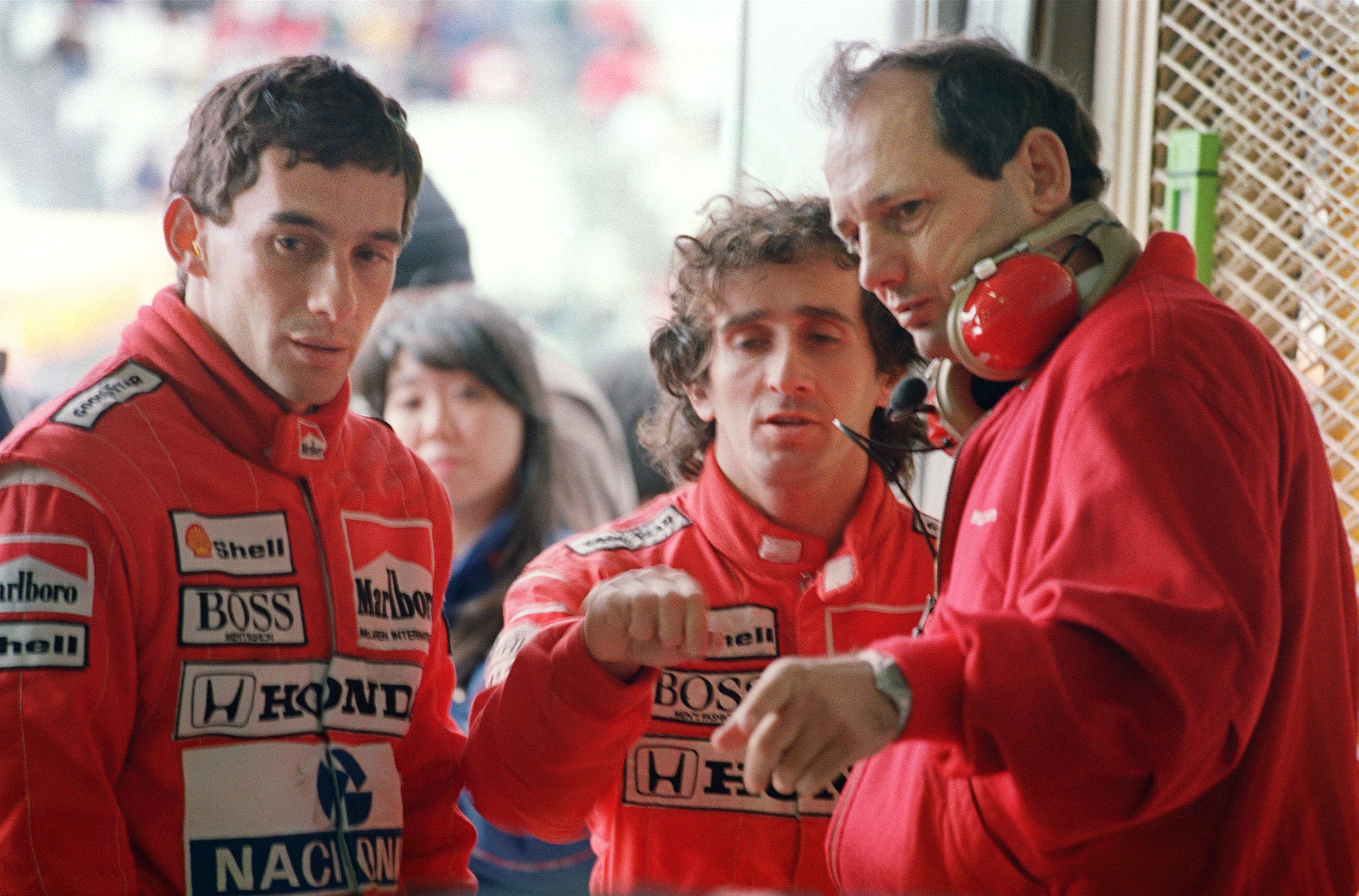 After a meeting in Paris a week later, the result change McLaren wanted was denied and a fine was given, as well as Senna being labelled a "dangerous driver" by FISA, despite multiple videos existing that proved otherwise.
This meant that Prost found out he had won his third F1 title not only outside the car but a week afterwards following the meeting in Paris.
There have been multiple occasions, however, where a champion was out of the race but knew they had won the title – similarly to Drugovich in F2 – such as in 1994 with Michael Schumacher. But this was completely different – the race was over. If you think Abu Dhabi last year was bad, this took the biscuit!
Will another situation like this happen again in F1? Only time will tell…
Featured Image Credit: @redbullracing on Twitter