Latest Episode | Cut To The Race Podcast
What do Pierre Gasly, Charles Leclerc, George Russell and Mick Schumacher all have in common? They're all Formula 1 drivers, yes, and very talented ones at that.
But more importantly, they've all won the main feeder series for F1, with Gasly becoming GP2 champion in 2016 and the rest all being Formula 2 winners.
F2 fans will know that the names listed won the main feeder series in chronological order, but there is one gap.
Enter the 2019 F2 champion Nyck de Vries – the driver who got lost in the baffling world of elite motorsport but deserves to be at the top level.
De Vries dominated F2 in 2019 during his third and final year in the series.
Despite an array of talent that season, which included Schumacher, Nicholas Latifi, Guanyu Zhou and Jack Aitken – De Vries bested them all to become only the third F2 champion since the series was rebooted in 2017.
When the chequered flag dropped at the season finale in Abu Dhabi, the Dutchman had built a 52 point gap to Latifi – showing his supremacy that year.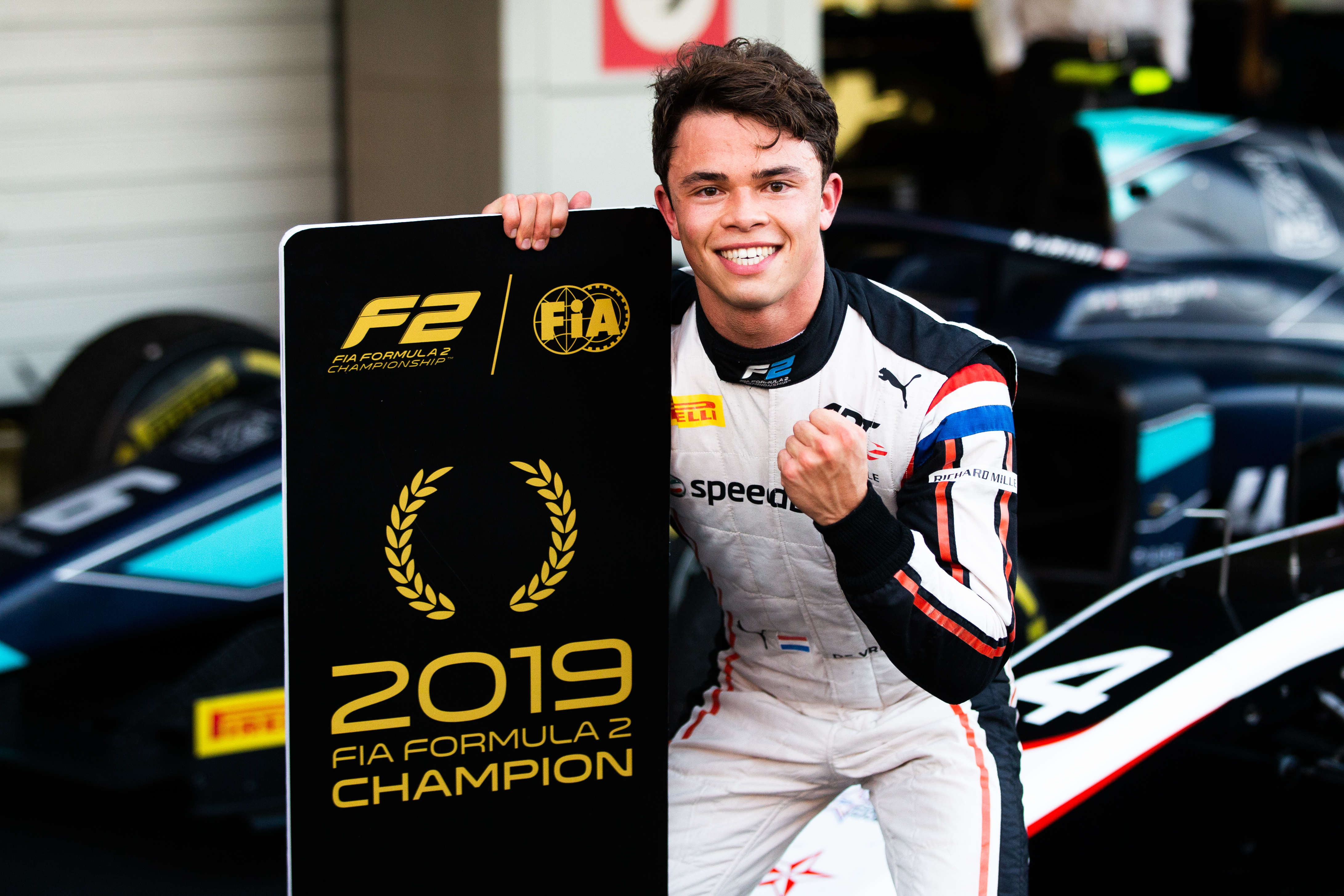 The next step for any driver who wins F1's main support series is a crack at the big league – but that wasn't the case for De Vries.
Bafflingly, every driver to win either GP2 or the modern F2 championship going back to 2014 have advanced into F1 the following season – and since 2005 only three men haven't made the step up.
So why was De Vries number four?
It looks like a simple case of wrong place, wrong time, and not enough money.
Ahead of the 2020 season, only one seat was made available to drivers not then in F1, and that was at Williams alongside Russell.
De Vries would surely be the logical option for the Grove team? Yet they opted for Latifi.
Latifi had an impressive F2 season in 2018 – but not as good as De Vries'.
Yet a Williams team that was struggling financially opted for the Canadian and the sponsorship money he offered; De Vries would find himself without an F1 drive in 2020.
Despite this disappointment, he soon popped up in Formula E driving for the Mercedes EQ team and also became the F1 team's test and reserve driver.
During his first year competing in the electric series, the former McLaren young driver finished down in 11th, well off teammate and runner-up Stoffel Vandoorne.
But in 2021, all would change with De Vries becoming the first-ever FIA Formula E world champion.
He now has an F2 championship and a Formula E title on his CV, what more can he do?
Well, De Vries might finally be getting his deserved chance.
Williams – the team which snubbed him back in 2020 – looks likely to have an opening at the team if Russell joins Mercedes next season.
New owners also mean there isn't the requirement to hire drivers who are capable of bringing in large sums of cash.
If Williams wants a man full of potential, they needn't look any further.
If anything, De Vries demonstrates one of the key issues within modern motorsport – money can end the careers of the most talented drivers.
De Vries' accomplishments show that he certainly fits into this category of drivers, and what's the point of having feeder series' if their victors can't progress into F1.
It's been a tough couple of years for De Vries and he hasn't been given what he deserves – but 2022 is the opportunity to put all of that right.
Headline image credit: Formula E