Latest Episode | Cut To The Race Podcast
McLaren have announced a competition with a chance to win a 1:2 scale helmet belonging to their rising star, Lando Norris.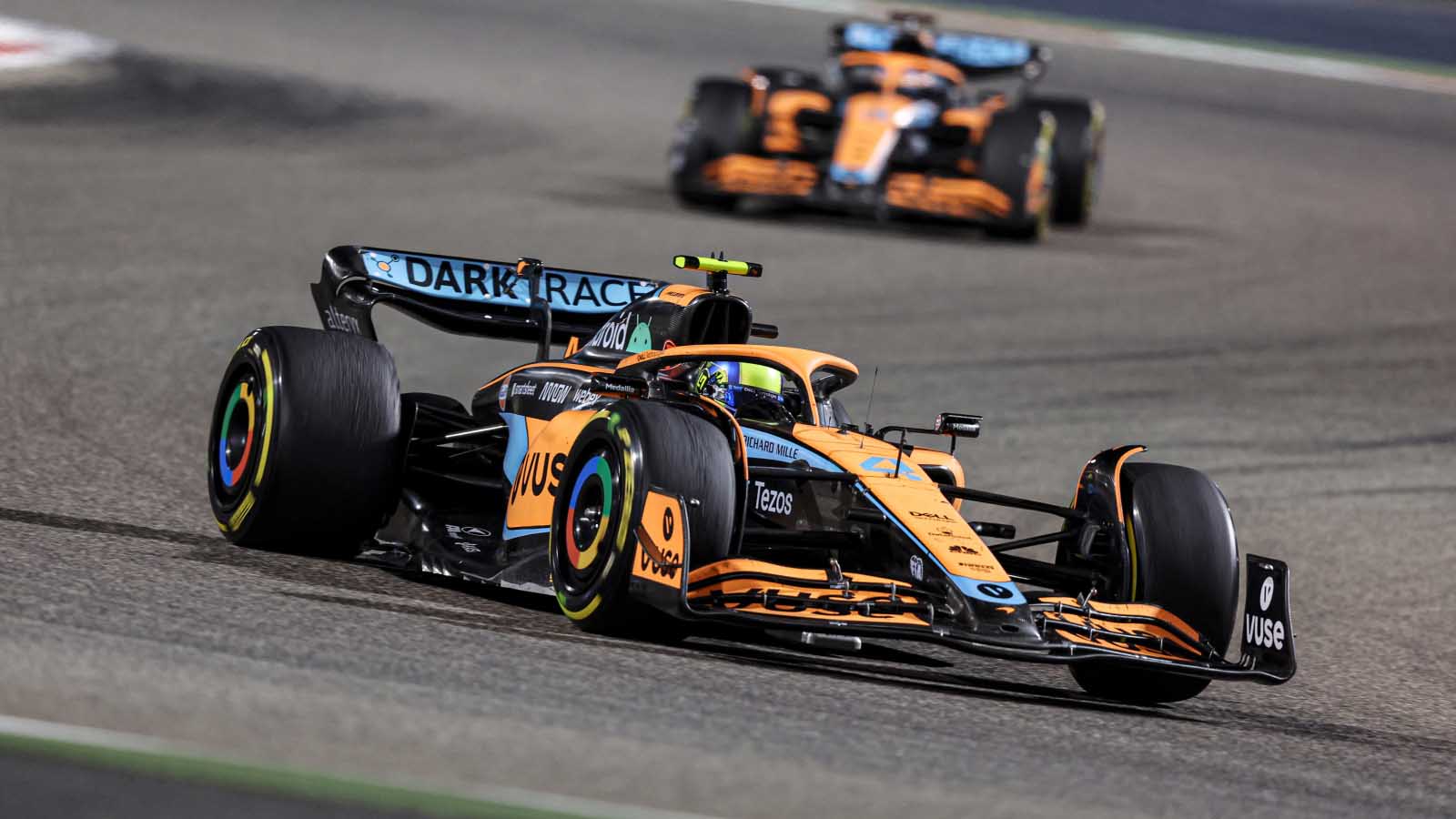 Norris had another impressive year in papaya. The only driver outside the 'big three' to step onto the podium this year, the young Briton was regularly 'best of the rest'. Often qualifying and/or finishing races seventh, that was also where he would end up in the final standings.
And you can pick up a piece of that history by entering McLaren's post-season competition!
Many drivers finished the season with one-off helmet designs for the final grand prix in Abu Dhabi. And those creations have apparently inspired F1's fifth best team of 2022 to have a special "McLaren Plus" competition where the lucky winners will take home one of their own.
Daniel Ricciardo grabbed himself a Norris helmet as the pair swapped lids in honour of their final race as teammates. You, however, don't have to compete in over 200 grands prix – you simply have to enter an email address and click 'submit'!
How to enter
So make sure to click the link below if you're a Norris fan, a McLaren fan, or just an F1 fan in general, to enter and give yourself the chance of winning one of three limited edition Team 1:2 scale helmets signed by the man himself – Lando Norris.
https://www.mclaren.com/racing/mclaren+/events-and-competitions/win-2022-signed-lando-helmet/
We're in the festive spirit, so we're treating you to another competition! 🎁

Enter for the chance to win one of three limited edition team 1:2 scale helmets signed by @LandoNorris. 🤩✍️

Plus, three lucky runners-up will get a signed Team cap! 🧢 Enter below! 👇

— McLaren (@McLarenF1) November 26, 2022
A fantastic prize and one that could make an incredible Christmas present, if you can bring yourself to give it away, that is…
Best of luck from all of us at the FormulaNerds team!
Disclaimer: This is not a FormulaNerds competition, simply a heads-up for all of our loyal readers!
Featured Image Credit: McLaren on Twitter