Latest Episode | Cut To The Race Podcast
Max Verstappen's raw speed is not up for debate – and hasn't been for some time – but his ability when it comes to wheel-to-wheel racing is more contentious.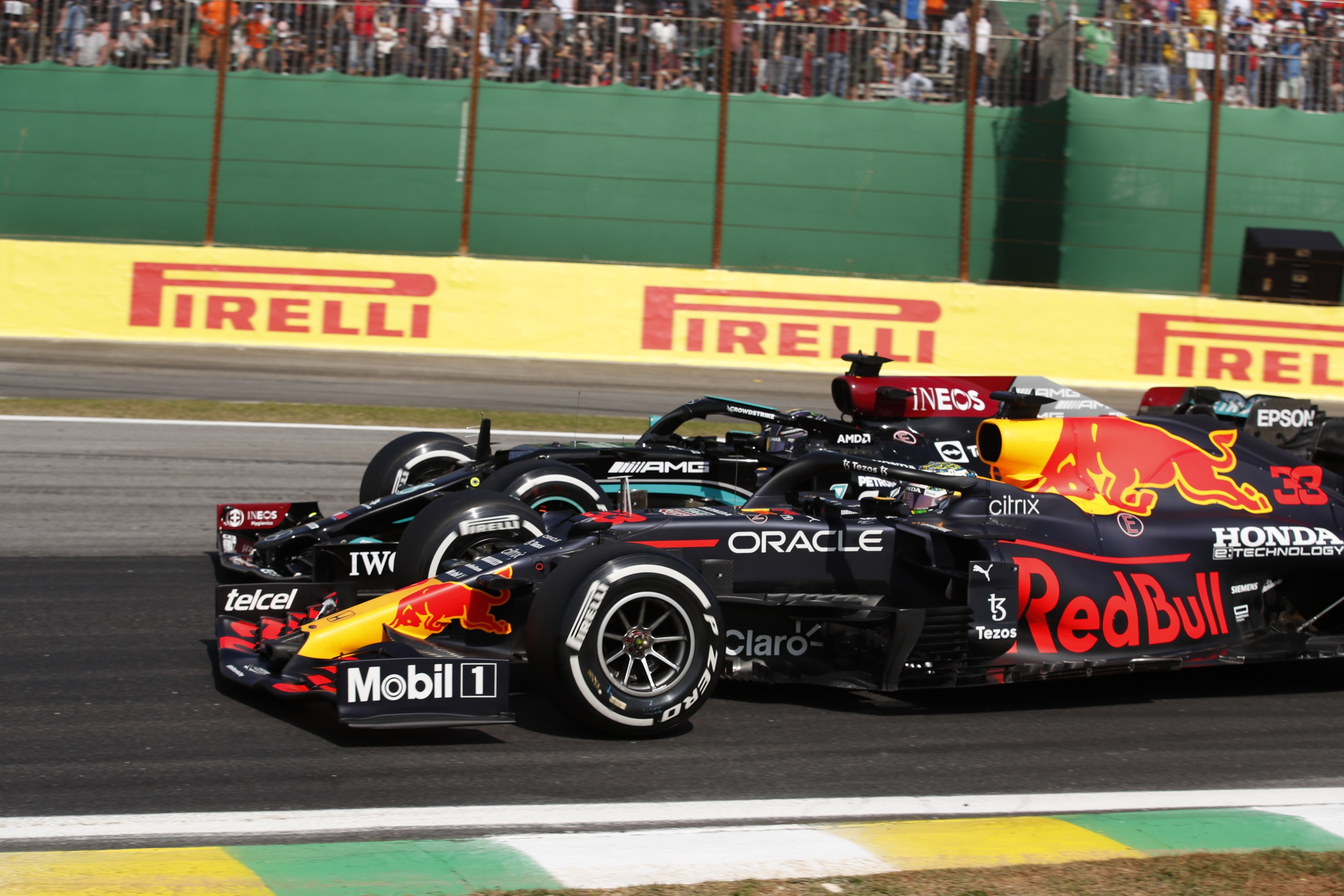 The Dutchman made an immediate mark on Formula 1. Within a year and a half of his debut, he had already broken numerous records, whilst his approach to racing had also seen a new rule introduced.
The 'Verstappen Rule', as it became known, was introduced at the 2016 United States Grand Prix. It clarified the rules on moving under braking, clamping down after its namesake had provoked the ire of Kimi Räikkönen – or at least as much as is possible – during the Hungarian and Belgian Grands Prix that year.
At the Hungaroring, Verstappen moved twice under braking, resulting in the Finn losing his front wing endplate.
And then at Spa, just two races later, the pair were involved in three separate incidents. Whilst Verstappen was arguably innocent – if perhaps ambitious – in his collision with the two Ferraris at the first corner, he was less so when he met Räikkönen again later in the race.
First, the Red Bull prodigy foreshadowed future battles – particularly those in late 2021 – by braking so late at the end of the Kemmel Straight that he forced both cars off the track.
The more egregious manoeuvre was the second, though. Verstappen swerved in front of Räikkönen as he went to move alongside on the same straight a lap later. A move which provoked Martin Brundle to say simply "you can't do that".
That, however, is not how he broke wheel-to-wheel racing.
Setting a precedent
It is the previous late-braking incident which has since become something of a calling card for Verstappen.
Whilst being far from the first such occurrence, the climax of the 2019 Austrian Grand Prix would thrust that approach very much into the spotlight.
Having hunted down long-term leader Charles Leclerc – still searching for his maiden win – Verstappen somewhat rudely barged the Ferrari off track on lap 69 of 71, claiming the lead and subsequently the victory.
The incident was investigated after the race, but the stewards' final decision was 'no further action'.
It's worth noting that this came just two races after the infamous decision in Canada to give Sebastian Vettel a penalty for rejoining the track in an unsafe manner, thus handing victory to Lewis Hamilton.
Whether or not those in power feared another backlash if they penalised Verstappen, their decision set a precedent.
F1's rules of engagement had changed.
Reaching breaking point
This was never clearer than during last year's fiery title battle between Verstappen and Hamilton.
The former set out his stall early on, showing Hamilton to the kerb at the first corner twice in the opening four races. At Imola, it was fairly clear cut – in wet conditions, the Mercedes driver was perhaps optimistic to attempt to stick it out around the outside. In Spain, though, Verstappen came from a long way back and relied on his rival to avoid contact.
And he would go even further as the championship approached its climax.
His defence of the lead at Interlagos – after Hamilton had recovered from the back of the grid – produced the infamous moment where both cars ran off the track at Turn Four.
Whilst a case can be made for Verstappen having the right to send his rival wide during the aforementioned incidents, that was certainly not the case here.
It was simply a desperate, last-ditch attempt to retain the lead. The Dutchman had to brake so late to ensure he got alongside Hamilton that he never stood a chance of making the corner. And the steering angle he chose suggested he had no interest in doing so anyway.
To the surprise of most watching on, no investigation was deemed necessary. And thus, the goalposts were moved a little further.
To some extent, the less said about the Saudi Arabian Grand Prix, the better. But suffice to say, Verstappen – armed with the reassurance of having received no penalty in Brazil – doubled down.
On this occasion, he would eventually receive a five-second time penalty, but it took a number of brazen moves to reach that point.
The knock-on effect
Of course, every driver on the grid had been witnessing these battles. Either via a front-row viewing at the time or after the race.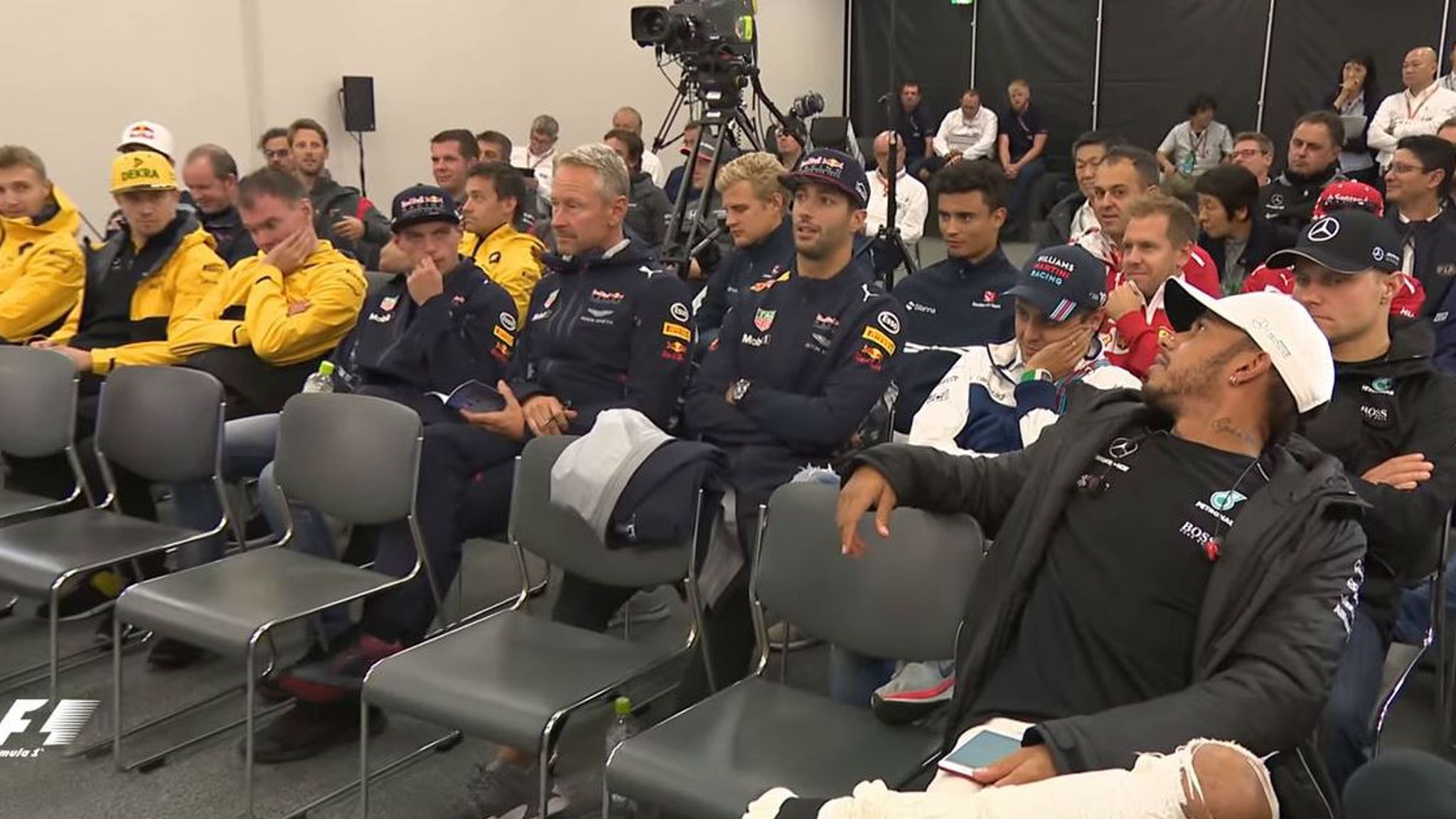 It was becoming apparent that the risk versus reward in these moves had tipped in favour of the reward. And, as we know, if you provide anyone in Formula 1 with an area to exploit, they will oblige.
The consequence of these incidents and decisions could be the death of true wheel-to-wheel racing.
More and more often we see drivers simply aiming for the apex with no intention to leave 'racing room'. And why not? The net impact on a driver's race is almost always positive, even if they go too far.
A good recent example of the latter is Pierre Gasly's overtake on Lance Stroll in Mexico. The Frenchman ticked all the boxes: brake late; hit the apex; force both cars off the track. And by the time his five-second penalty was announced, he was long down the road.
REWIND TO LAP 14 ⏪

Gasly has been handed a 5-second penalty for pushing Stroll off the track #MexicoGP #F1 pic.twitter.com/1ggKHT6m9J

— Formula 1 (@F1) October 30, 2022
Despite the generally positive impact of the new regulations when it comes to following another car, the size of a modern Formula 1 car combined with the incredibly short braking distances means it remains very tricky to overtake.
So, it becomes an easy decision. Gasly would have lost far more than five seconds cooped up behind the Aston Martin for laps on end.
If he keeps the car on track, the chances are he won't receive a penalty. If he overshoots and forces both cars off, the penalty is still likely the lesser of two evils.
'Divebombs' were previously a work of art. Think Daniel Ricciardo snatching the lead from Valtteri Bottas in China, or Carlos Sainz surprising Sergio Pérez in Brazil.
More often than not, they are now merely an ugly means to an end.
The 'good old days'
This all means that we are likely to see fewer truly great wheel-to-wheel battles in coming years.
Two drivers trading places from corner to corner à la Gilles Villeneuve and René Arnoux in 1979, or remaining side by side for almost half a lap like the Toro Rosso pair in 2019. This is F1 at its very best, and it would be a great shame to lose it.
Hamilton has often played the long game as he notched up his championships. Now that he's back mixing it with numerous hungry drivers, he – in truth – probably could have benefitted from covering the inside line at times over the last couple of seasons.
But maybe he is just a dying breed from the previous generation of drivers. Räikkönen was also more inclined to leave space for opponents, and it saw him frequently lose out in battles later in his career.
There is one driver the seven-time world champion is unlikely to cede an inch to, though: Verstappen.
He knows that, if he did, it would be a mental concession from which it would be difficult to recover.
Verstappen's approach to wheel-to-wheel racing somewhat mirrors that of Ayrton Senna. That is to say, he puts his opponents in a position where they decide either to give way or crash.
Senna's approach wasn't mirrored at the time, likely due to the significantly higher risks involved in racing.
These days, however, drivers feel near untouchable in their safety cells. That, combined with the approach to stewarding since Austria 2019 and the leniency shown towards Verstappen at the tail end of last year has prompted a mindset change throughout the grid.
That is how Max Verstappen broke wheel-to-wheel racing.
Featured Image Credit: ANP