Latest Episode | Cut To The Race Podcast
When Drive to Survive was launched on Netflix ahead of the 2019 F1 season, it was met with anticipation and enthusiasm. Offering a behind-the-scenes look at the world of Formula 1 and with stunning cinematography to boot, it rightly garnered rave reviews.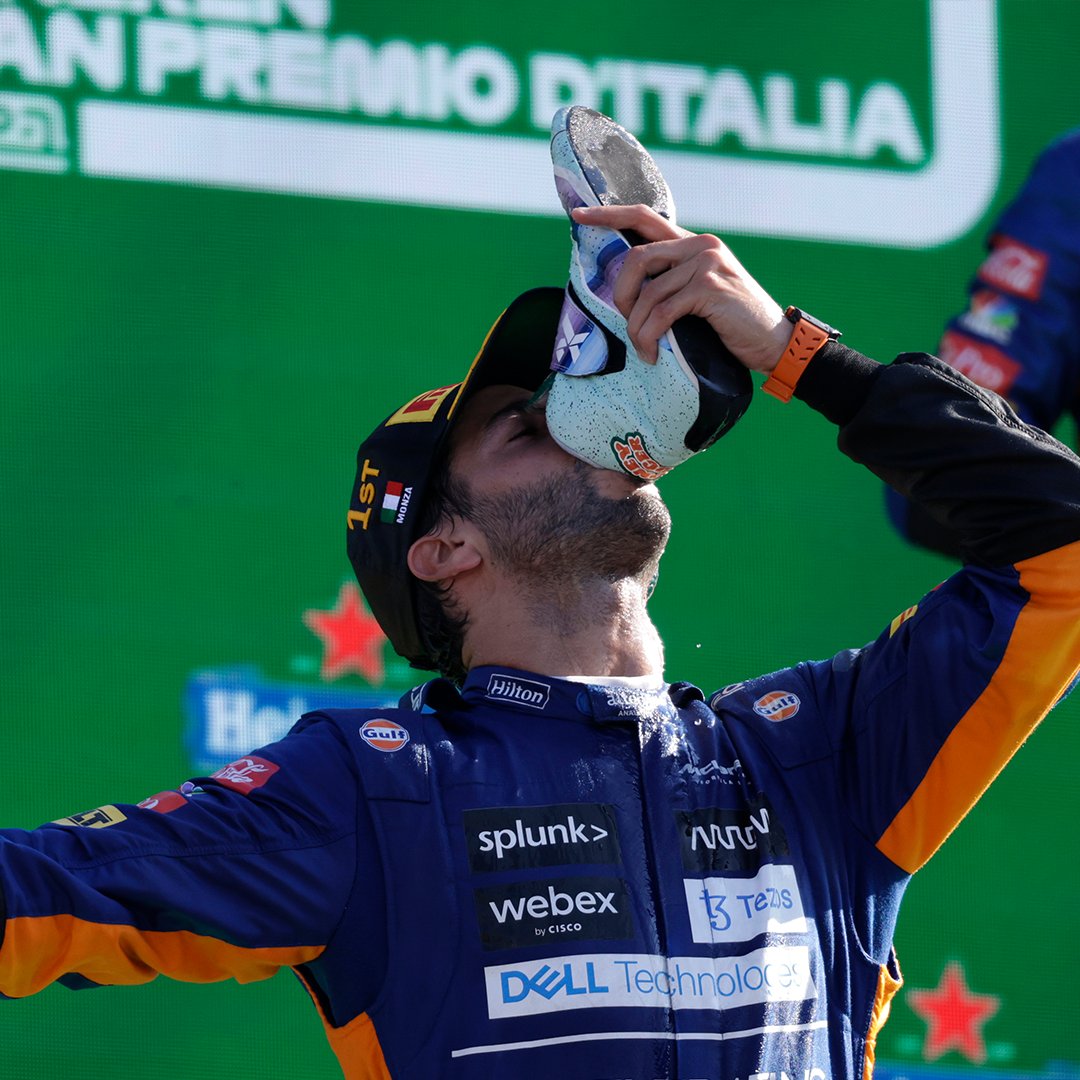 Access to almost the entire F1 paddock – save Ferrari and Mercedes – was extended to Netflix during the 2018 season. Drive to Survive was a huge success and those not involved quickly came on board. The cameras haven't left since.
The series brought new, previously untapped audiences to F1, growing the popularity of the sport massively, particularly amongst younger generations.
It also turned some into household names, such as Guenther Steiner, the Haas Team Principal, who, with a penchant for profanity and the ability to produce beautifully executed expletive-strewn soundbites, was a producer's dream.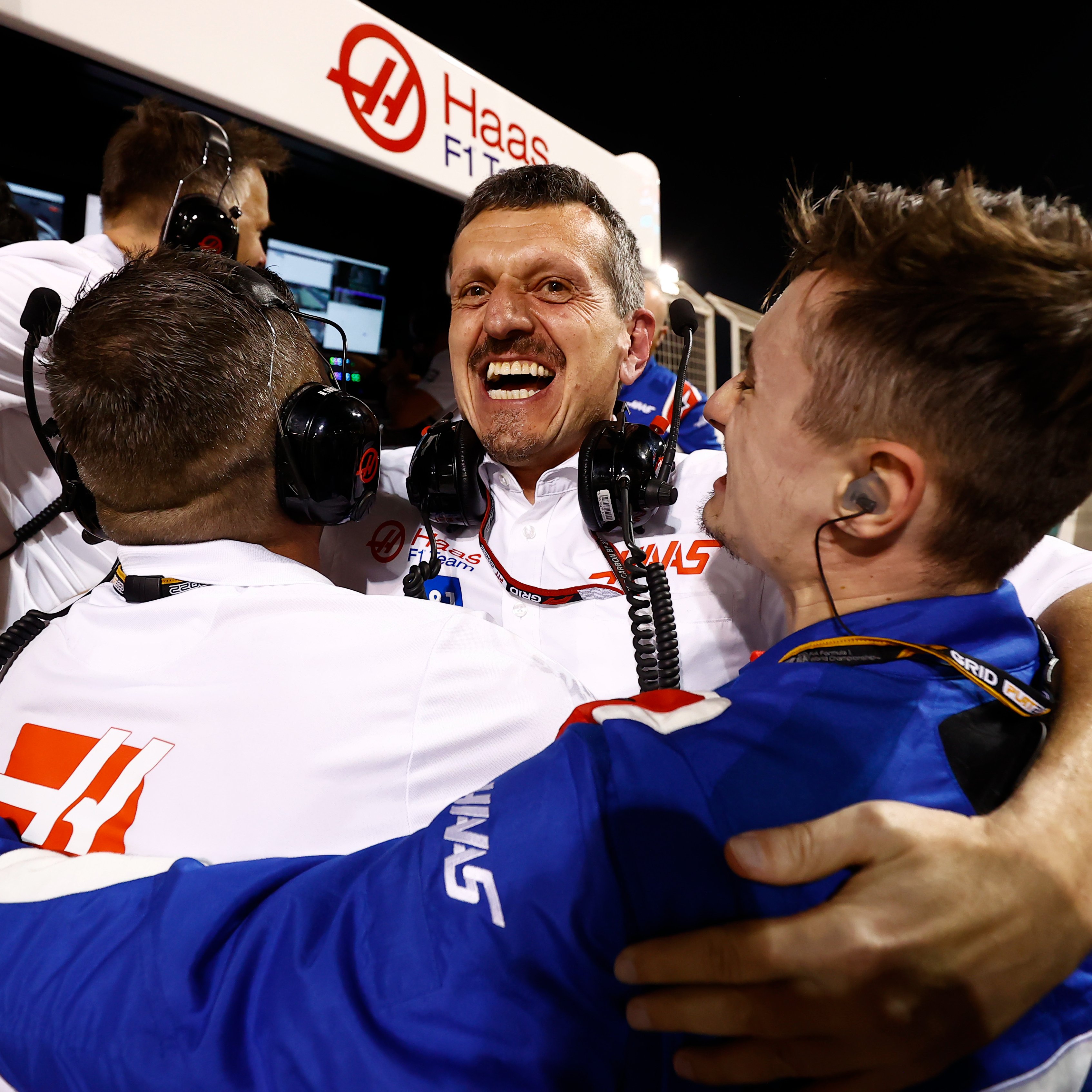 Already big in F1 circles, Drive to Survive made even more of a star out of Daniel Ricciardo. A leading storyline in the maiden season followed the then-Red Bull driver as he grappled with his future.
Paul Martin, a producer on the show, recently shared how integral the Australian driver was.
"Without Daniel [Ricciardo] I think there probably wouldn't have been a Drive to Survive," Martin told the New York Post.
After losing his seat at McLaren, it's unlikely that Ricciardo will feature in the already-confirmed season six, which will be filmed across the 2023 F1 season.
"He was the first driver that we talked to about it, the first driver that invited us to his home in Australia. I felt very emotional with him leaving."
The blueprint
Whilst Drive to Survive is not the first fly-on-the-wall docuseries to follow the ups and downs endured in sports – think Amazon's All or Nothing series, which tracks a specific team over the course of a season – it has become the blueprint for Netflix, which has subsequently created a Tennis and a Golf version of the show.
The reason? Well, it's proven to be very, very good marketing and commercially lucrative.
Since Drive to Survive first aired, F1's reach has grown exponentially. As mentioned before, that has created a broader fan base as well as a deeper one. (We'll return to this point later.)
Under fire from within
However, the series has its problems. Soon to be five seasons in, it's no longer all sunshine and rainbows. The show has increasingly come under fire for what some feel are manufactured and manipulated narratives.
In fact, Lando Norris recently called Drive to Survive out for using a snippet of team radio from a different race in an episode centred on a seemingly fabricated tension between himself and then-teammate Carlos Sainz, who felt Netflix had "pushed it a bit too far." That is not the only time Netflix has deployed its artistic licence.
The series has also drawn criticism for its portrayal of Romain Grosjean's horrific crash in Bahrain near the end of the 2020 F1 season.
In the episode "Man on Fire" (season 3, episode 9), which features the accident, you don't see Grosjean emerge from the fiery wreck for over five minutes of screentime. Understandably, this overdramatization has been deemed distasteful.
Further still, Red Bull's Max Verstappen refused to take part in season four, claiming he "didn't like" being involved and saying the show "faked" rivalries. He will, however, be back for season five.
It's a new dawn for @F1: Drive To Survive…

Season 5 premieres February 24 pic.twitter.com/dNNmIQ0riB

— Netflix (@netflix) February 16, 2023
Clearly, criticism of the series is not in isolation. Indeed, it is not just drivers who have been vocal in their dissatisfaction. Whether or not this will provoke a change of approach remains to be seen.
Perhaps the more pertinent question to ask is not whether Drive to Survive has lost its shine, but rather if Netflix can reignite it?
Correlation does not mean causation
In addition to narratives perhaps not completely based in reality, Drive to Survive and its wider impact has caused certain subsections of fans to resent the effect the series has had on F1.
The new, enthusiastic fan base is still very much learning the sport and some, more traditional, fans do not seem to care for it. As the catalyst, they blame Drive to Survive.
But they miss the point, almost entirely, that Drive to Survive is not for them. It's not for those who have watched religiously since childhood, or for those who can articulate things like the causes of oversteer and understeer in great detail, or for those who know who won the last grand prix to take place on a Saturday and when it was.
Drive to Survive is an entry point; a marketing tool to generate excitement, grow Formula 1 as a sport and make it instantly accessible.
It's those same gatekeepers of F1 who might argue that Drive to Survive has manifested the upsurge in toxicity surrounding Formula 1, particularly on platforms like Twitter.
Yes, the sport is becoming more tribal, and yes, it's a problem. But that has more to do with the advent of social media than it does Drive to Survive. It's important not to conflate the two. Plus, correlation does not necessarily mean causation.
Netflixification
Nevertheless, there are some genuine issues that the 'Netflixification' of Formula 1 has caused: the need for drama, the searching for it where it isn't and where it does not need to be.
You might wonder how much that need ran the decision-making process within F1 during the 2021 season, for example.
First, team radio to race control messages began being aired during broadcasts. Was that level of information and insight helpful? I don't think so, particularly when you consider the pressure and scrutiny Michael Masi found himself under towards the end of that fateful title fight.
Did the requirement for drama factor too heavily into events that unfolded in the closing stages of the 2021 Abu Dhabi Grand Prix? Maybe.
Much is outside of Netflix and F1's immediate control. Even so, the show may have to acquiesce to certain points of criticism and adapt in order to survive.
Diminishing returns
Then there's the law of diminishing returns – has Drive to Survive already served its ultimate purpose?
Arguably so.
Yes, Drive to Survive is targeted at those first acquainting themselves with Formula 1 – and it has done that job brilliantly. The show has been and will continue to be, of critical importance to the health and well-being of not only F1 but wider motorsport too, which should not be forgotten.
But with more and more of the audience already familiar with the product and the protagonists, there may be a rapidly approaching tipping point at which a change in tack will be required. Or at least it might feel like it to Netflix. But let's be clear, only small, simple changes are really needed.
There is no reason why it cannot subtly reinvent itself and pivot into being a show that suits the developing needs of the audience it helped onboarded, as well as F1's longstanding core support.
Transitioning to a focus on organic drama and themes would be central to this. So too would be not misappropriating footage and material, like team radio messages. It undermines the series' credibility and turns off an increasingly knowledgeable viewership.
It may not be the marketing tool it once was, but that doesn't mean the show wouldn't thrive in a new guise.
So yes, maybe Drive to Survive has lost its shine, but that's not to say it can't burn bright again.
Featured Image Credit: @victorabadf1 on Twitter