Latest Episode | Cut To The Race Podcast
Maserati, Avalanche Andretti, ABT and NIO 333 become the lastest teams to unveil their liveries for Season 9.
With pre-season testing around the corner, four more teams have unveiled their liveries. Porsche were the first to show off their challenger for this year. McLaren NEOM, Jaguar TCS, Nissan and DS Penske then revealed their all-new cars for this season. That means that only Mahindra and Envision are yet to show us their new ride for Season 9.
So let's see what these four teams will be racing with this season.
Maserati
Maserati took over the former ROKiT Venturi team. The Maserati Tipo Folgore Gen3 is the first ever electric racing car in the manufacturer's history. They have also become the first-ever Italian car brand to enter the all-electric series.
To mark the new era that Maserati and Formula E are entering, they've based their livery on the brand's heritage. The Tip Folgore Gen3 honours the brand's first-ever racing car, Tipo 26. It too featured the iconic trident on it and Alfieri Maserati won the 1926 Targa Florio with it. Driving for them in Season 9 are Edoardo Mortara and Maximilian Guenther, the team confirmed in November.
The team will be led by James Rossiter, who said, "After months of anticipation, it's a great feeling to lift the covers off the Maserati Tipo Folgore. With the prestige of Maserati and the experience, success and diligence of MSG [Monaco Sports Group], we believe we have a winning combination.
"Now our focus returns to pre-season preparations and after a promising private testing phase, we need to maximise every minute of track time in Valencia. At this stage, it's very difficult to make any predictions, but with a competitive package and Edo [Mortara] and Max [Guenther] behind the wheel, we're confident that we can have a successful season."
Avalanche Andretti
Avalanche Andretti revealed their new Gen3 car, showing off their classic colours. It's a simple red livery that will be raced by Jake Dennis and newcomer Andre Lotterer. The German might be new to Andretti, however, he is surely not new to Formula E.
Jake Dennis is positive about the results the team can bring this season, especially with such a line-up. Things are looking good for their car too and they might be in a great position to fight for a championship.
Lotterer said, "Joining Avalanche Andretti Formula E is an exciting start to an already exciting season of Formula E with the new changes and new racetracks.
"I'm looking forward to working with the team and Jake to challenge for podiums and wins this season, getting this team back to the front. I've already enjoyed my time working with the team in the off season so I'm excited toget started!"
ABT
Upon revealing their Season 9 livery, ABT also announced that they're teaming up with Spanish automotive brand CUPRA. The two companies worked together in Extreme E and won the recent season finale in Uruguay.
CEO of ABT SE, Hans-Juergen Abt, said, "Our two brands have enjoyed a close and successful partnership for years on the racetrack and on the road, which is now reaching a new level. We are looking forward to the new adventure and I am sure we will attract a lot of attention on and off the racetrack.
CUPRA previously worked in other all-electric championships such as FIA ETCR and as said Extreme E. ABT are making a comeback to Formula E, following a year hiatus. It is one of the most successful teams in the series, with 47 podium finishes.
ABT are powered by Mahindra. As for drivers, Robin Frijns and Nico Mueller will be behind the wheel for ABT.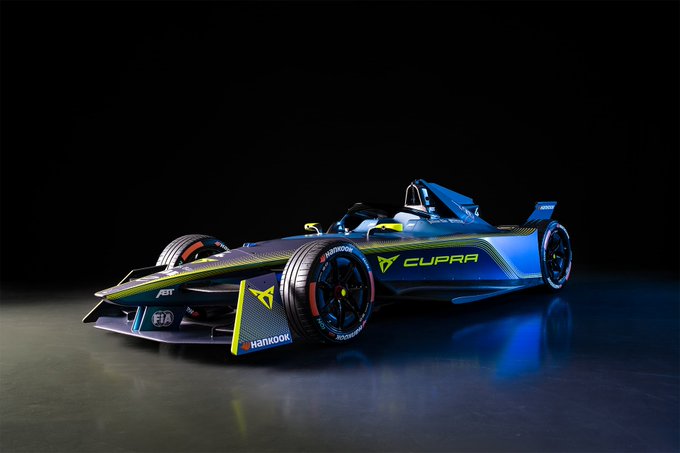 NIO 333
The Chinese team revealed the new NIO 333 ER9. While the team maintained their turquoise colours, they added some red and white to honour their nation's heritage. NIO are hoping to get their points tally back up this year, after a struggling year.
The team have a very young line-up with Dan Ticktum and Sergio Sette Camara behind the wheel. Chief Operations Officer and Deputy Team Principal Russell O'Hagan said, "We're really pleased with how our NIO 333 ER9 looks in its full race livery.
"Hopefully it will be exciting for the fans and followers of the series to see us with a bold new look as we start a new chapter in our history. It's an exciting time for the championship and we've worked hard with our design team to generate something dynamic, modern and stylish, it looks great!
"I'm really looking forward to seeing the car in motion next week in Valencia at the pre-season test. We've been working really hard on the Gen3 project for a long time now, so it's a big moment. If the car goes as well as it looks then we are in for a good year. The signs are positive, but time will tell and we don't have to wait much longer to find out. I am incredibly proud of what the team have achieved so far."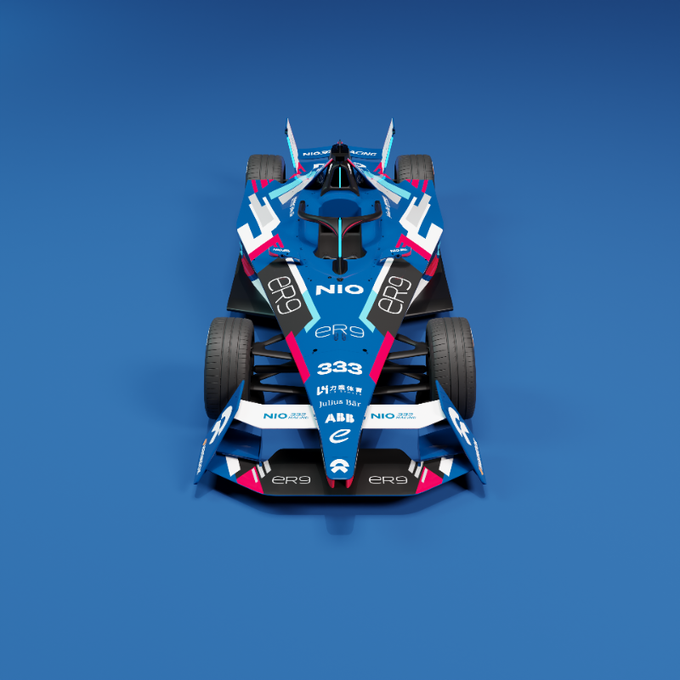 Featured Image Credit: Formula E Official Twitter