Latest Episode | Cut To The Race Podcast
Formula E wrapped its first official pre-season testing of the Gen3 cars in Valencia.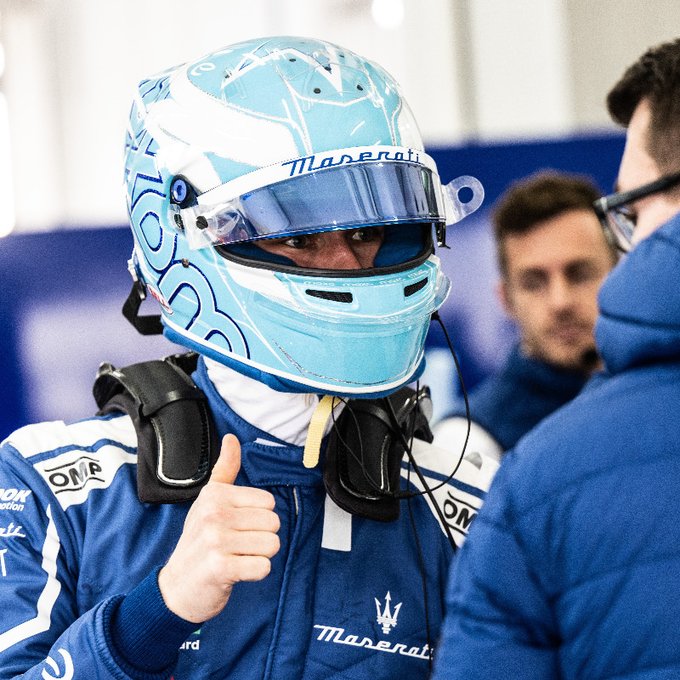 Newcomers Maserati and McLaren seem to be settling in well. The teams are taking this opportunity to learn more about the new cars and prepare themselves for the upcoming season as best as possible. Season 9 kicks off on January 14 in Mexico.
Maximilian Guenther showed a dominant force in some of the sessions, finishing the fastest of all by Friday. Meanwhile, DS Penske are looking strong to contest for the championship with some of the best drivers on the grid in their black and gold cars.
Things for Nissan are looking up while Oliver Rowland and Lucas Di Grassi displayed some good runs in their Mahindra. Envision Racing got some mixed signals from their EV with some good and bad sessions.
Let's see how it all unveiled in Valencia.
Day 1 of pre-season testing
Maserati took pre-season by storm as they topped both sessions on day one of testing. The first session saw rainy weather take over the track, making conditions quite tricky. However, Guenther managed to set his car out on top with a timing of 1:26.096. Just under a tenth of a second slower than him was Jake Hughes, who took on a role at McLaren.
Maserati had a successful day of testing with both cars in the top four. Edoardo Mortara finished the first session just four-tenths off his teammate. Meanwhile, some drivers got caught up in the rain. Mitch Evans spun his Jaguar I-TYPE 6 at the exit of Turn Five. Envision's Nick Cassidy also spun at Turn Six and found himself in the gravel.
Conditions changed over the day, and in the second session, timings were slower. However, Guenther remained the fastest, topping the timings with a 1:26.221. Mortara finished fourth once again and between the two Maserati drivers were the Porsche cars. Pascal Wehrlein and Antonio Felix Da Costa finished the session in second and third.
The session was hit with some red flags as Jake Hughes and Sergio Sette Camara both needed removing between Turns Five and Six. Meanwhile, Norman Nato suffered with some issues on his Nissan while Sebastian Buemi didn't even make it out for a run.
Day 2 of pre-season testing
During the third session, Guenther did it again. He topped the session with a timing of 1:25.449 and things are looking very promising for Maserati. Meanwhile, 2022 Champion Stoffel Vandoorne showed off his colours in the DS Penske and finished in second.
The teams also had a race day simulation during this session. This included them having 30 minutes of free practice followed by them setting a qualifying time. All teams then raced for over 24 laps.
Things turned out better for Nato and Nissan as he finished in third. This session was pretty clean. Guenther admitted that every time they go out in the new cars, they are learning new information about it. He seems pretty positive about the results he can achieve as he settles into his new colours.
Day 3 of pre-season testing
Guenther's streak was ended by Nissan's Nato as he turned things around for the Japanese outlet. The Frenchman is making his return to Formula E following a short pause from the all-electric series. He finished first with a timing of 1:25.776
He said, "It's good to be setting times and basically trying to improve and see what your weaknesses are and what you have to do better the next day. So, that's what we're trying to do day by day and so far we're making progress."
Nissan will be racing with their brand name for the first year ever following their takeover of the e.dams. Meanwhile, Rowland followed Nato in his Mahindra in second. Buemi also had a better outing in his new colours as he finished in third with a time of 1:26.066.
Vandoorne almost topped the timings if it wasn't for track limits. Meanwhile, Max Guenther wasn't as fast enough as he finished in P19. However, this doesn't necessarily mean that Maserati had problems.
Teams do not only test speed during such sessions. They also look out to see that components are working well together and on improvements which can be made.
Day 4 of pre-season testing
Jean-Eric Vergne topped the timings in the morning session of the last day of testing. Despite the cold, it was sunny in Valencia as JEV recorded a time of 1:25:248. It was the fastest time that anyone had set all week before Max Guenther grasped it last minute in the final session.
For Jake Dennis, despite a little mishap in the early stages of the session, he still managed to finish sixth. Meanwhile, NIO 333 seem to have made progress as Dan Ticktum also managed to record times in the 1:25.
Buemi brought out the red flag after he crashed into the wall at Turn Four while Nick Cassidy failed to record a time in three hours. It was not the best of runs for Envision Racing on the final day of testing.
In the afternoon, the drivers took their cars out for one last time in December. Guenther made sure to dominate the pre-season testing by finishing first once again and also recording the fastest time of the week at 1:25.127.
DS Penske are looking strong with their championship-winning line-up of Vandoorne and JEV. Meanwhile, Jake Hughes looks to be adapting well to his new colours while Sam Bird also had a good session for Jaguar TCS.
Featured Image Credit: Formula E