Latest Episode | Cut To The Race Podcast
Victor Martins, Roman Stanek and Jak Crawford head up the F3 field and are relishing a more packed schedule in July.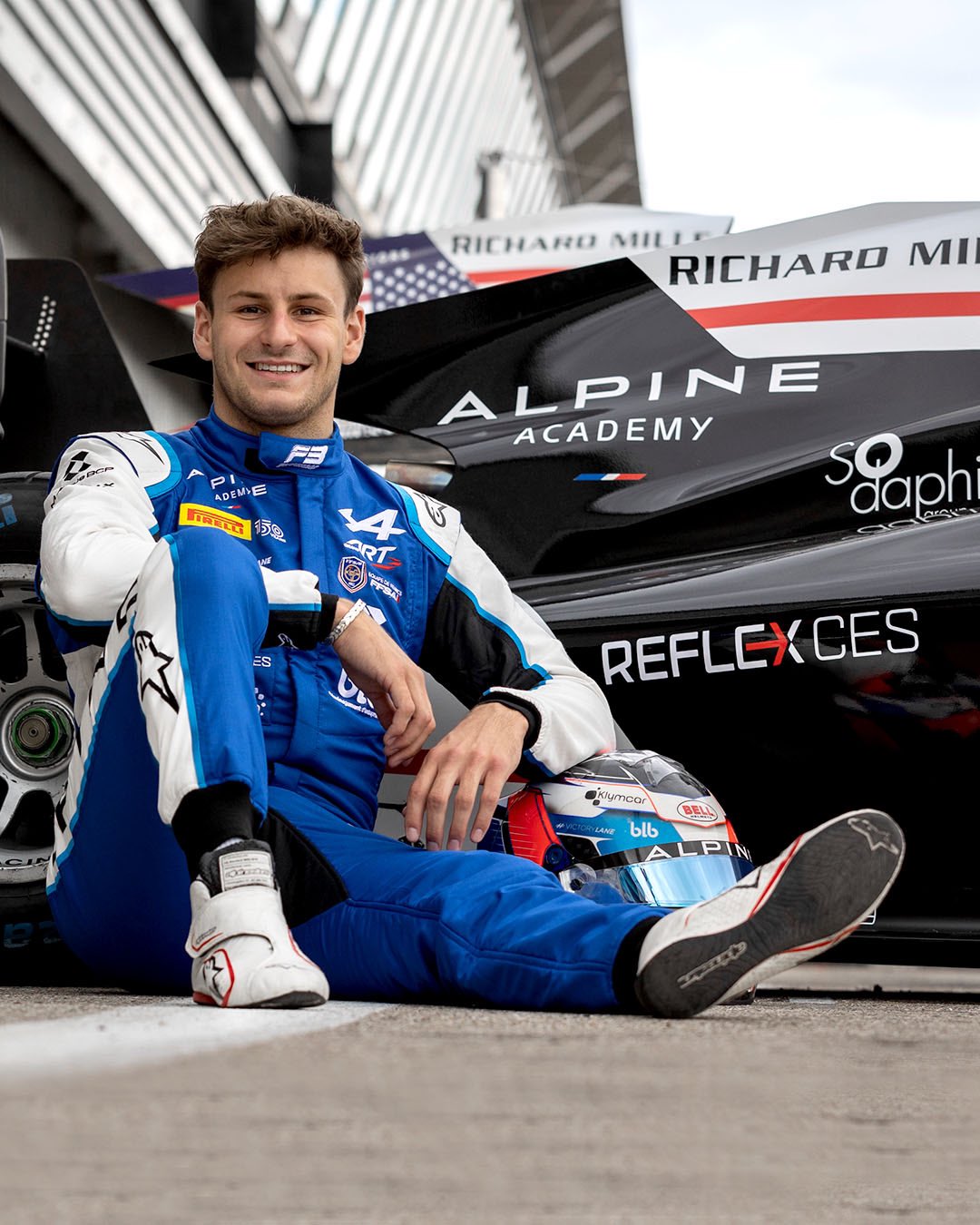 Ahead of the fourth round of the F3 season, the championship protagonists are looking forward to the challenges that Silverstone brings. All are acutely aware of the need to keep racking up the points and build momentum as the F3 calendar changes tact for the remainder of the year.
July welcomes three rounds, with Austria following Silverstone, as part of a double-header. After a couple of weeks off, F3 heads to Hungary to close the month.
Victor Martins of ART leads the title fight with 62 points. Trident's Roman Stanek is just behind on 56 points, with PREMA's Jak Crawford a further six back on 50.
A change in pace
All three agreed that they prefer the intensity a more condensed calendar brings, as it allows them to better develop and maintain a rhythm.
Martins knows Silverstone will be about striking a delicate balance: "To get the lap right, to put everything together there is a lot of high-speed corners, a lot of compromise that you need to find."
Replying to FormulaNerds, he highlighted the importance of getting this weekend right with a busy month ahead:
"I think where you can make the difference is when you start the sequence with a good weekend and then you build up from there, you keep the confidence. You know you have a good rhythm with the team, you debrief the weekend, then you go again with the same mindset, and you can keep that momentum throughout the whole month."
Both Stanek and Crawford agreed, with the latter adding that "the first three months [of the season] it hasn't felt like I've done much driving, just the three rounds. After this, it will get more intense which is nice because you get into a rhythm. You get to redeem yourself if you have a bad race or a bad weekend."
Make or break
With each driver at the sharp end of the grid, there is increased focus on them this weekend. Roman Stanek was frank in his admission that with eyes watching, he must impress. Both this weekend, and for the whole F3 season. He told FormulaNerds that as always, he was looking to "score as many points as possible", before adding:
"This is my break or make season, so I really have to try score as much points as possible, but at the same time I don't want to compromise my result by not risking [going for a win]."
Into his third year in the category, he acknowledged his situation and why this season is so important.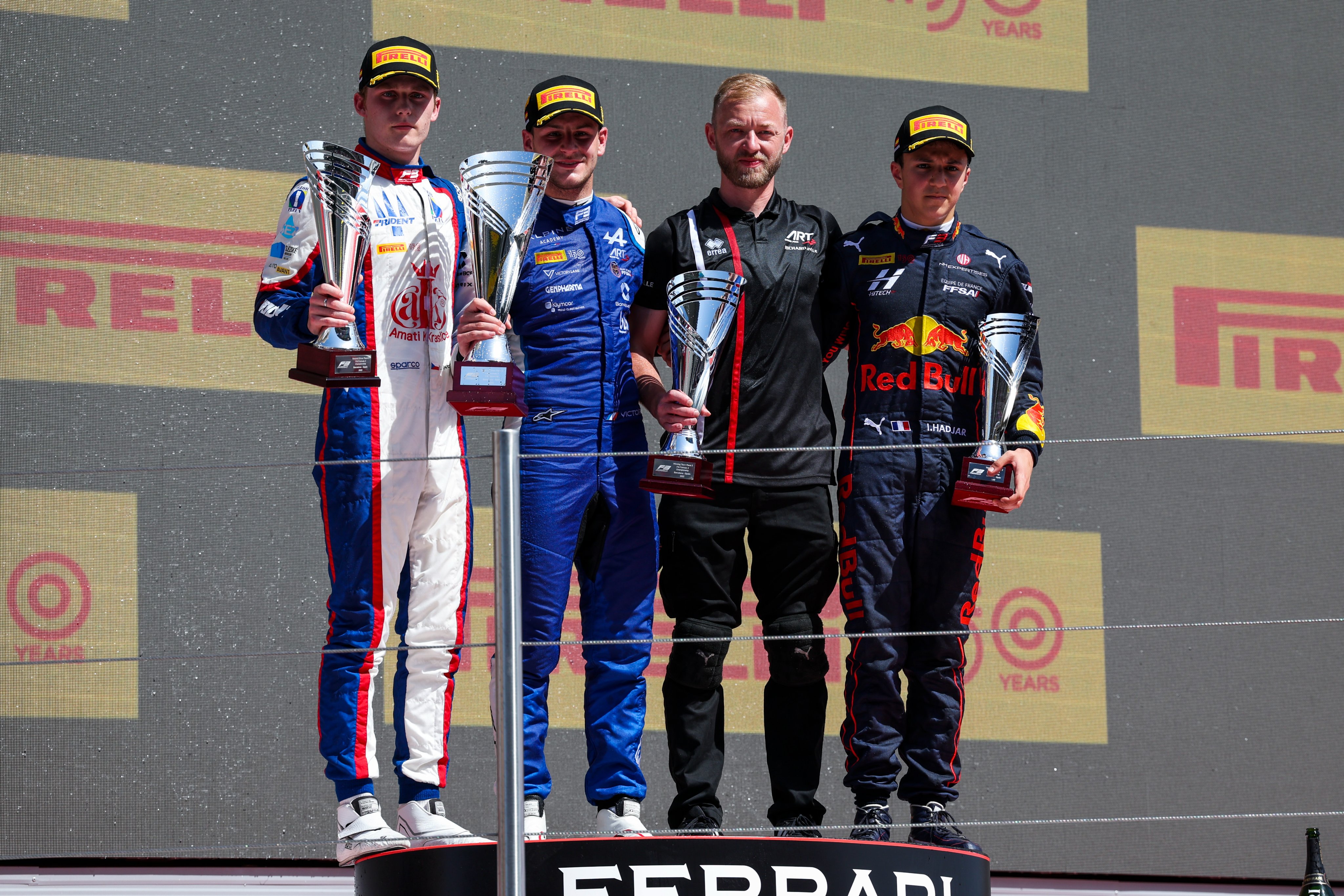 Addressing Megan White of Autosport, he said: "If I don't make a good result this year, then the next year will be very hard to find the finance and to find a good team to be in F2 next year… If it doesn't go well, that could be my last season."
Stanek qualified in P8 for Sunday's feature race at Silverstone, so will be hoping to bring in a strong haul of points across both races this weekend.
Championship aspirations
Sitting third in the standings, Jak Crawford is the only one of the three not pick up a race win so far this year. However, that isn't his primary focus for the weekend. Speaking to FormulaNerds, he clarified:
"I think scoring consistently will be the main goal. From my side, I'd like to improve the qualifying, as a team and for myself and then that will put us in a better position to score points."
Crawford's qualifying form has been inconsistent in 2022 but lining up P5 for the feature race on Sunday will provide him with the opportunity to make good on his goal.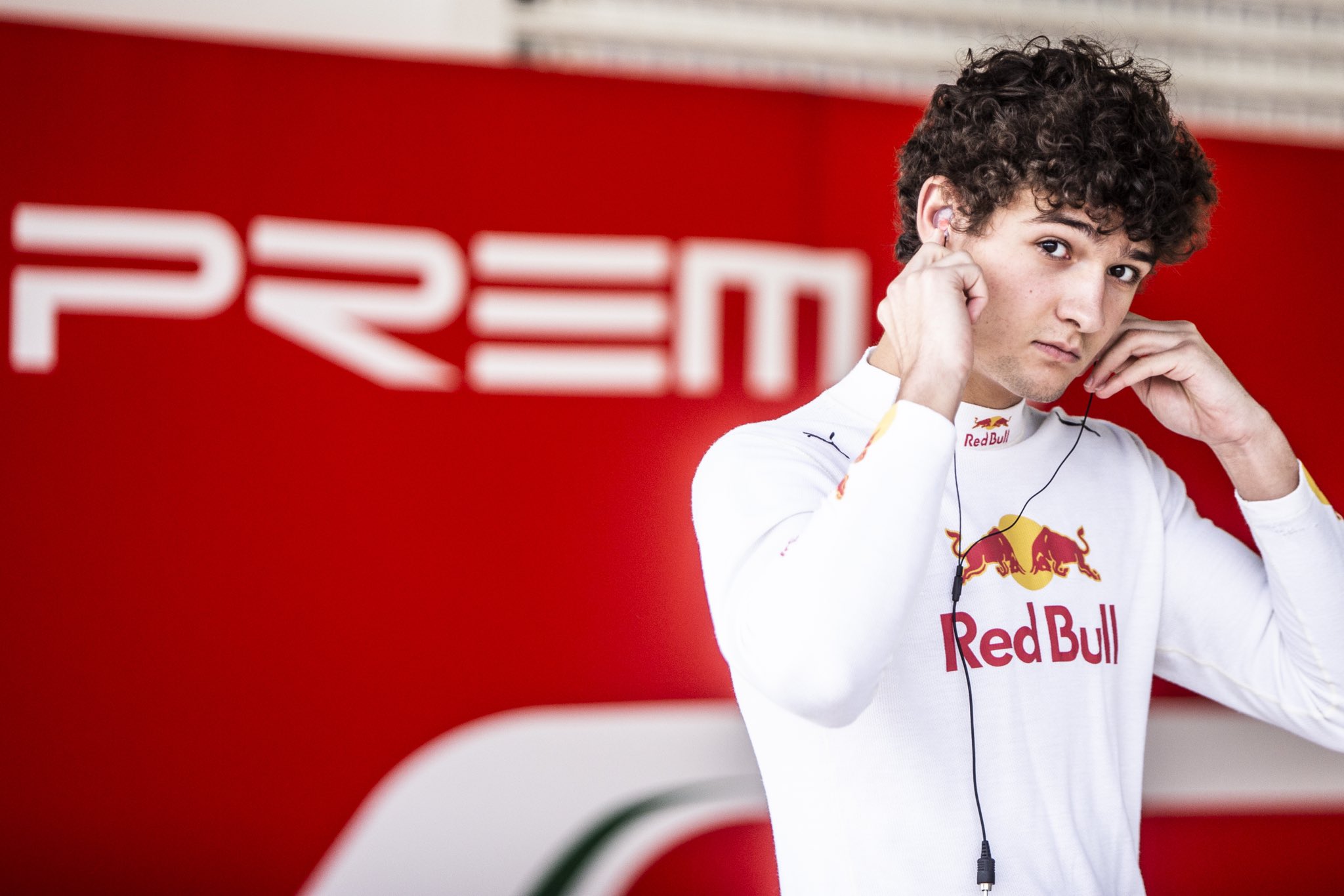 Things have been a little more straightforward for F3 championship leader Victor Martins, who pointed out that when issue-free and nose-clean, his team are "there, always at the top."
There is clearly harmony at ART and Martins highlighted the positive impact his surroundings are having in the championship fight:
"I think I am quite confident with the car, with the team, where I am in a healthy environment and the atmosphere is good with the teammates. So, we can just work hard with serenity."
The one 'area for improvement' he did mention was the sprint race, which hasn't been his strong suit in 2022. Martins has retired twice from the Saturday race this season, along with his second place at Imola.
After qualifying P11 for Sunday, he'll line up P2 tomorrow due to the reverse grid, so he'll have the chance to even the F3 sprint race score.
Feature Image Credit: @VictorMartinsFR on Twitter