Latest Episode | Cut To The Race Podcast
With the F3 season into its penultimate weekend, PREMA teammates Ollie Bearman, Arthur Leclerc and Jak Crawford are all still in the championship fight.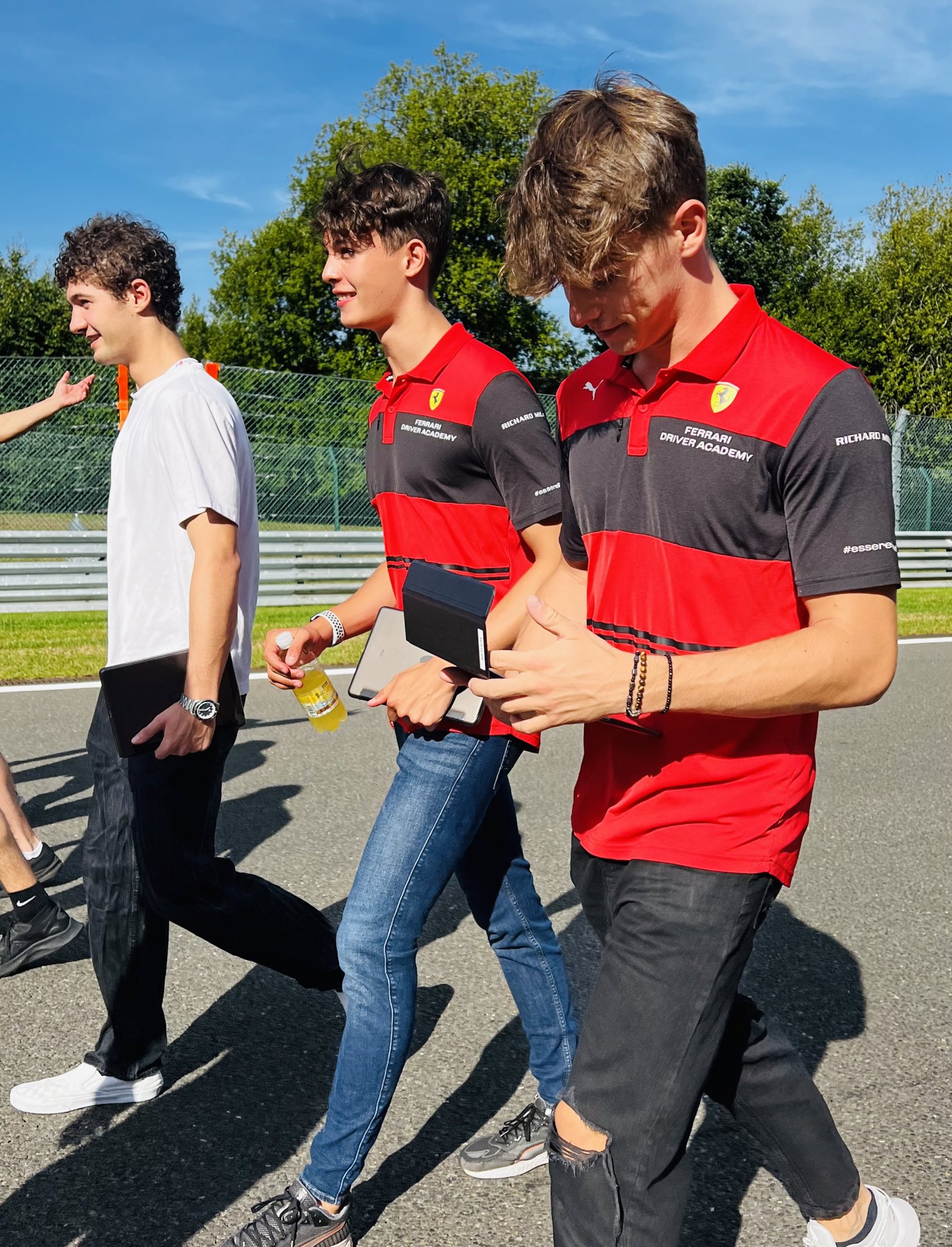 You might think that in such an intense environment, with such a bright spotlight on them each, the tension would be running high. But, in the case of PREMA Racing, at least, you'd be wrong.
At Zandvoort, FormulaNerds caught up with the PREMA trio to hear their insights on the team dynamic, and what it's like working in such close proximity to some of their championship rivals.
Ollie Bearman shared that despite the competition, all are friends off the track and there's a "good atmosphere" within the team:
"I don't think it's really affected it so much… On the track we're competitive – we're all competitive, we all want to win – but off the track, we're friends, which is nice to have."
Bearman credits this relationship for helping the team build off each other and that they've been "pushing each other to a new level".
Heading into the weekend's two races, Bearman is second in the standings on 105 points. Arthur Leclerc sits just a few points back on 101 in fourth. Whilst slightly further back on 80 points, Jak Crawford is still very much within the battle. After all, anything can happen in FIA Formula 3.
Teamwork makes the dream work
In addition to being PREMA teammates, Bearman and Leclerc are both part of the Ferrari Driver Academy. However, this doesn't exclude Red Bull Junior Crawford, who says that they're "all teammates, part of the same team," before adding that he doesn't think it "changes anything" for him.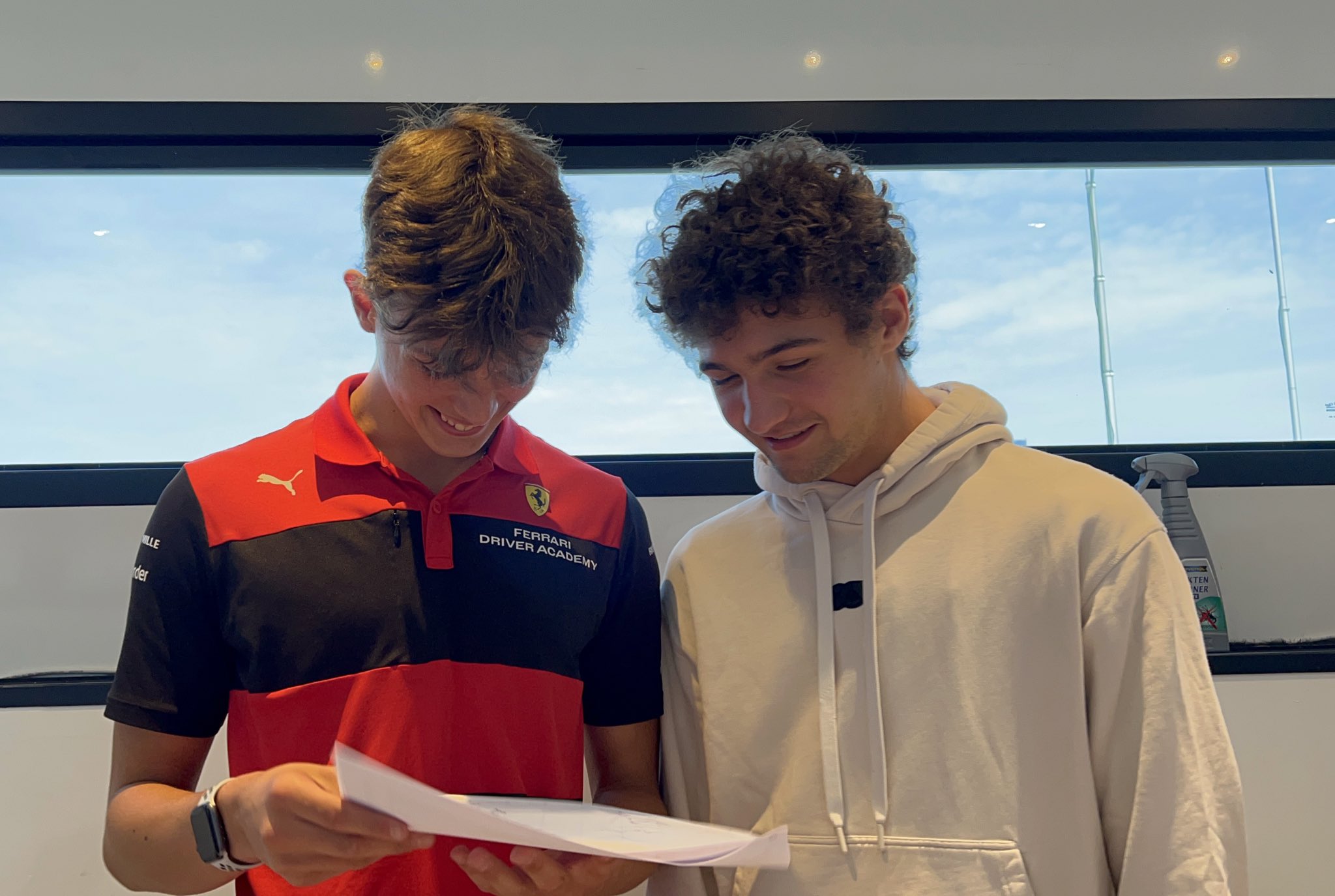 FormulaNerds asked Bearman if the team are working closely together, or if they are more focused on their own areas for improvement.
"We're working together to try and improve the car, because that's what we want, and we've done a really good job of that so far," he replied.
"During the weekend it's quite open – all the engineers and the drivers – we're doing meetings together to try and work together. We always end up with the same set-up, so yeah, we're working to improve each other."
This collaborative approach has proven fruitful for the Italian team, who sit comfortably atop the Teams' Championship.
In addition to strong positions for both the team and the drivers in their championships, PREMA fosters an environment in which their trio can improve together. Ollie Bearman highlighted how deep the partnership goes within the team:
"If someone does a good lap, or a good sector, even a good corner, then we can check – we're all looking at each other's data.

"We're all at a pretty high level, so we're pushing each other forward and learning from each other."
To have all three drivers still in the hunt for the title, especially at this late stage of the season, is a testament to the co-operation within the team. Both off track, and on…
When on track
Despite FDA links to Bearman, Arthur Leclerc confirmed that he races both Ollie and Jak in the same way. Crawford takes a similar approach, by racing "everyone mainly the same," even if he does try to race championship rivals "a bit harder," which is more than fair, and completely understandable.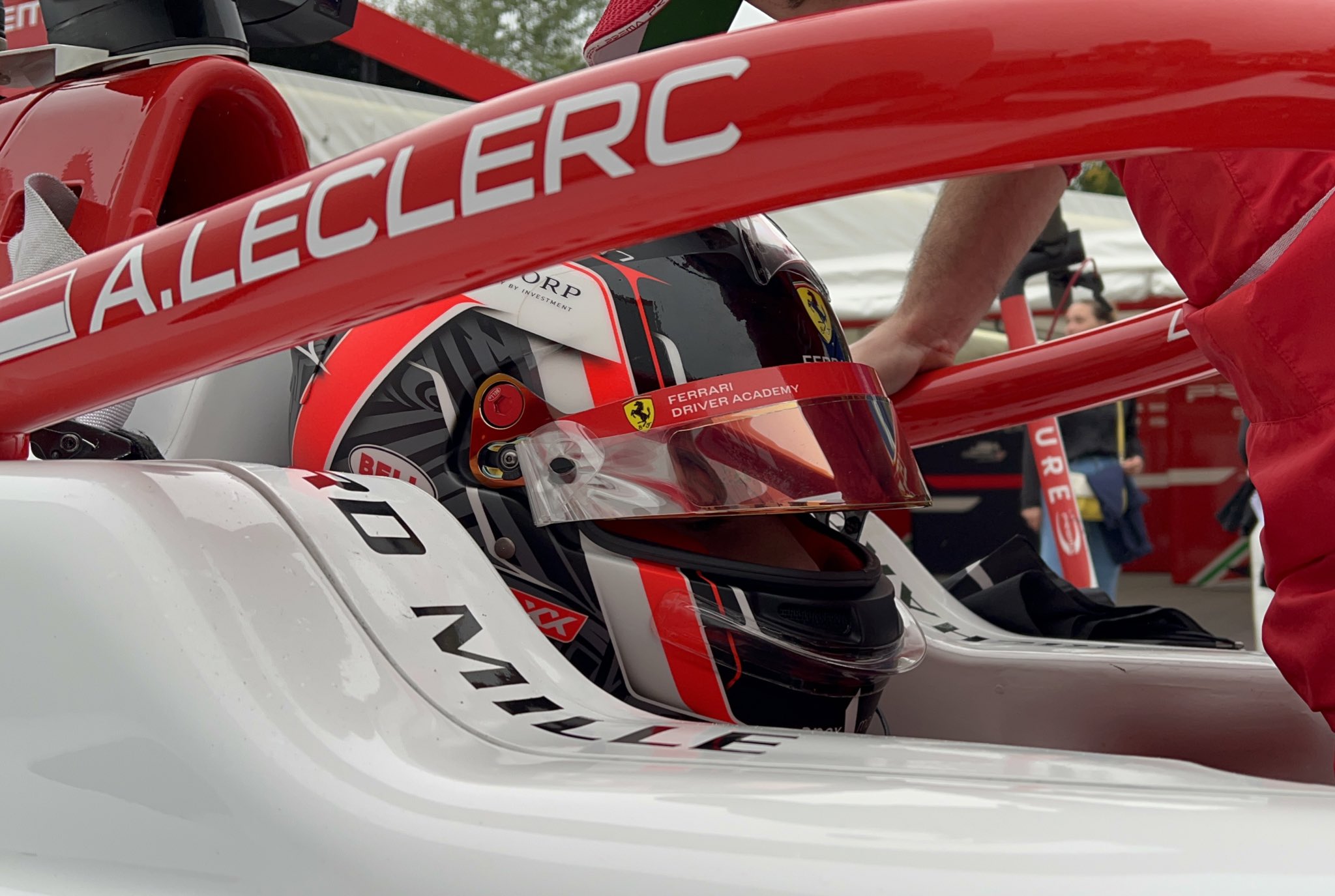 "You have to take as much points as you can from every competitor," Leclerc said of the closeness of the championship.
Bearman was in agreement with his teammates, also stating that he tries to "leave them space and be respectful."
"The last thing you wanna do is collide with your teammate, it's not a good thing to do… If I'm faster than them, we're not gonna fight, if they're faster than me, we're not gonna fight – whoever is faster is going to end up ahead."
The PREMA trio very much give the impression of a group on the same page, which will be key for each heading into the season's crescendo.
Team orders are less common in the feeder series' than at the pinnacle that is F1. However, another thing the three drivers agree on, is that regardless of the championship situation, they all have to focus on their own performances and their own results.
Looking ahead
Due to all still being in the title fight, understandably, each driver's immediate focus will be on the final two rounds.
Ollie Bearman concurred, whilst pointing out that it's still "a bit early to say." As the only rookie in the team, he told FormulaNerds that he's more concerned with hitting his targets and meeting goals than when he'll be making the step to F2.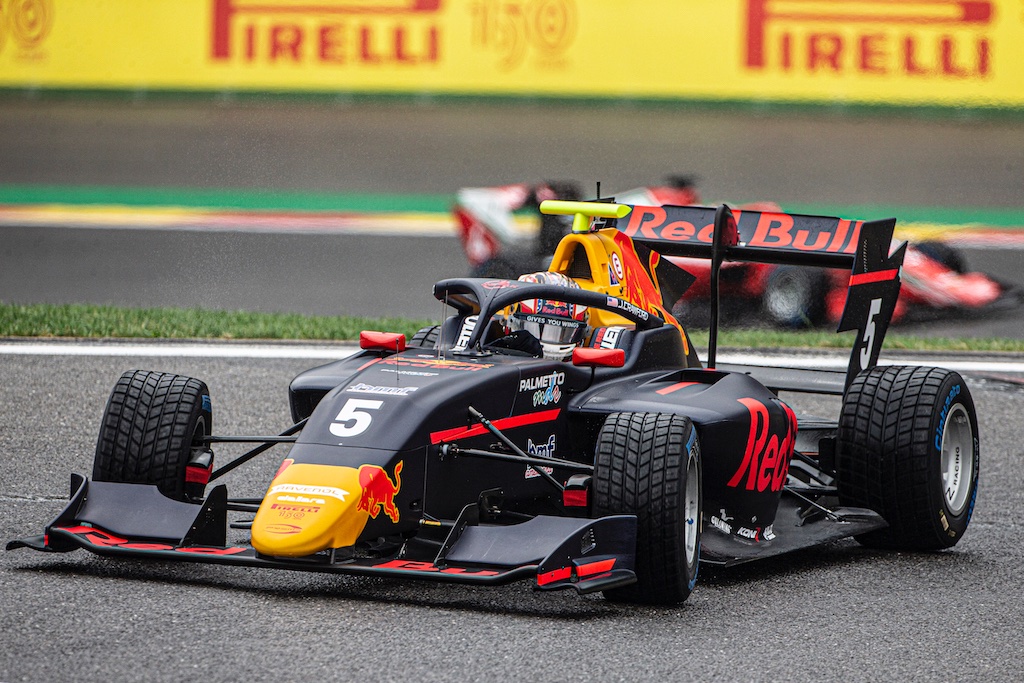 Though also 17 years old, Crawford has more F3 experience under his belt, and is hoping to make the move, even though it hasn't been the "exact season" he "wanted".
Their teammate, Arthur Leclerc, agreed with them, on two different fronts. When asked if he was looking to make the move to F2 next season, he said:
"Of course, it's the goal. It's a bit early. Even the F2 season is finishing quite late – we're finishing quite early. And yeah, [the] championship is not over, so I prefer to focus in Formula 3 now."
That immediate attention will be on the two F3 races ahead of them at Zandvoort, where Bearman has qualified P14, having been caught out by an untimely red flag.
Crawford placed an impressive P3, so will start tomorrow's reserve-grid sprint race from P10. Leclerc lines up P20 for both races, having also been unable to improve due to the red flag.
After that, the team – and the rest of the Formula 3 paddock – will make their way to Monza for the season finale and likely championship decider next weekend. Will one of the PREMA trio take the crown?
Featured Image Credit: @PREMA_Team on Twitter