Latest Episode | Cut To The Race Podcast
Six points down and 11 positions back, Isack Hadjar needs a historic performance if he's to best Victor Martins to the F3 title.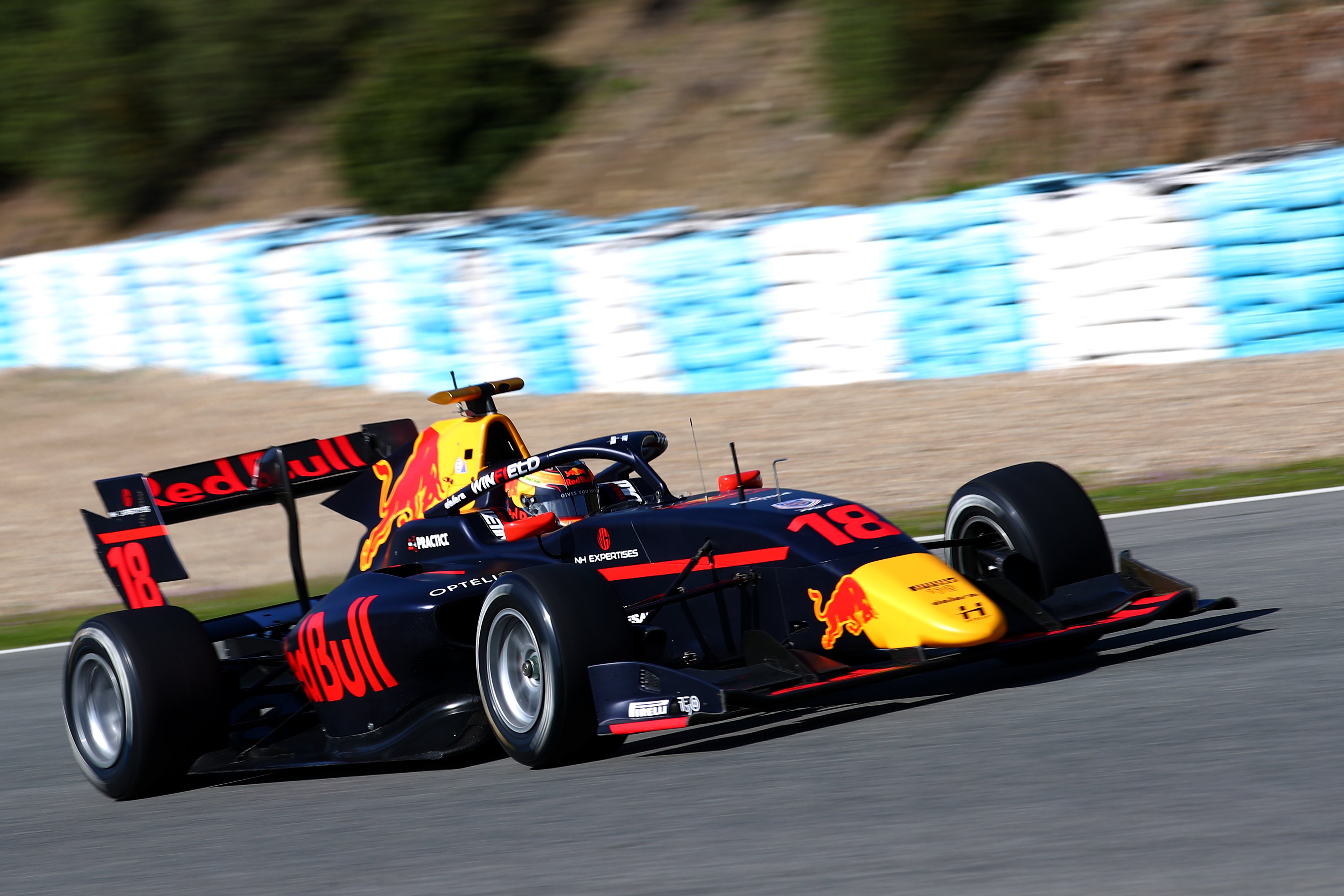 Coming into qualifying at Monza, the championship fight was in the balance. After the sprint race, it still is.
Although six drivers still have a mathematical chance of taking the crown, it's the French pair of Martins and Hadjar and Britain's Ollie Bearman that hold the advantage.
The difficulty for Hadjar, however, is that he starts a lowly P15 after a costly mistake in qualifying. He's 11 positions behind Martins on the grid and Bearman starts P6.
Things didn't get much better for Hadjar in the sprint race. He had a couple of hairy moments, including damage to his front wing on the safety car restart. The required pit stop left him to finish the last of those still running, in P27.
On the other hand, things didn't get much worse. An equally messy race for the championship leader, Victor Martins, meant he could only recover to P10 and a solitary point. Thus, Hadjar's deficit only grew from five to six.
Disastrous starts for the championship's top two…

💥 Victor Martins
💨 Isack Hadjar#ItalianGP #F3 pic.twitter.com/753uSBk8xL

— Formula 3 (@FIAFormula3) September 10, 2022
As for new championship outsider, Ollie Bearman, his 9 points for P2 could prove decisive come the chequered flag on Sunday. Most likely, it bumps Hadjar from second to third in the standings. But, as ever, this is Monza, and this is F3.
With adversity, comes opportunity, and Hadjar has it all to do. FormulaNerds caught up with him prior to his fateful qualifying session, but much of what he said is as applicable now as it was then.
What could have been
Whilst perhaps not as critical as at other circuits, qualifying is still a key component for a successful weekend at Monza. Going into the session, Hadjar had good reason to be optimistic.
"[I'm] super excited, to be honest. Think we have the pace at the moment," he said of the upcoming session.
But little did the 17-year-old know, and unfortunately for him, Hadjar was right on the money with his predictions:
"It going to be a really tricky one with the traffic management. Also, the tow. It's going to be a mess, that's for sure. Maybe a red flag…"
A mistake on a push lap around Parabolica/Curva Alboreto ended the Hitech driver's day early and brought out the red flag. Thankfully, he didn't fall too far down the order.
A defining moment in the championship?

Isack Hadjar, second in the standings, crashed out of qualifying and ended down in P16…#ItalianGP #F3 pic.twitter.com/Tm6p5ngE8u

— Formula 3 (@FIAFormula3) September 9, 2022
With grand prix points awarded on Sunday, there is still the chance that Hadjar can end the weekend as F3 champion.
Applying improvements 
Monza has a penchant for producing overtaking, and the young Frenchman must do just that. Thankfully, one area which is he's improved so far this season is his race management.
"I improved a lot my race craft, definitely."
"I was rushing a bit at the start of the year, rushing for overtakes. And since mid-season, I really focus on maximise every opportunity I had, not rushing so much and thinking more about the points than just overtaking the car in front, you know," he revealed.
Sunday will require Hadjar to take every opportunity afforded to him. But careful management of that will be imperative if he's to move through the field and apply the pressure to Martins and Bearman ahead.
An unexpected title bid
Regardless of Sunday's result, Hadjar's debut F3 season is one to be proud of: Immediately on the pace, he took victory in the first race of the season; Bahrain's sprint race.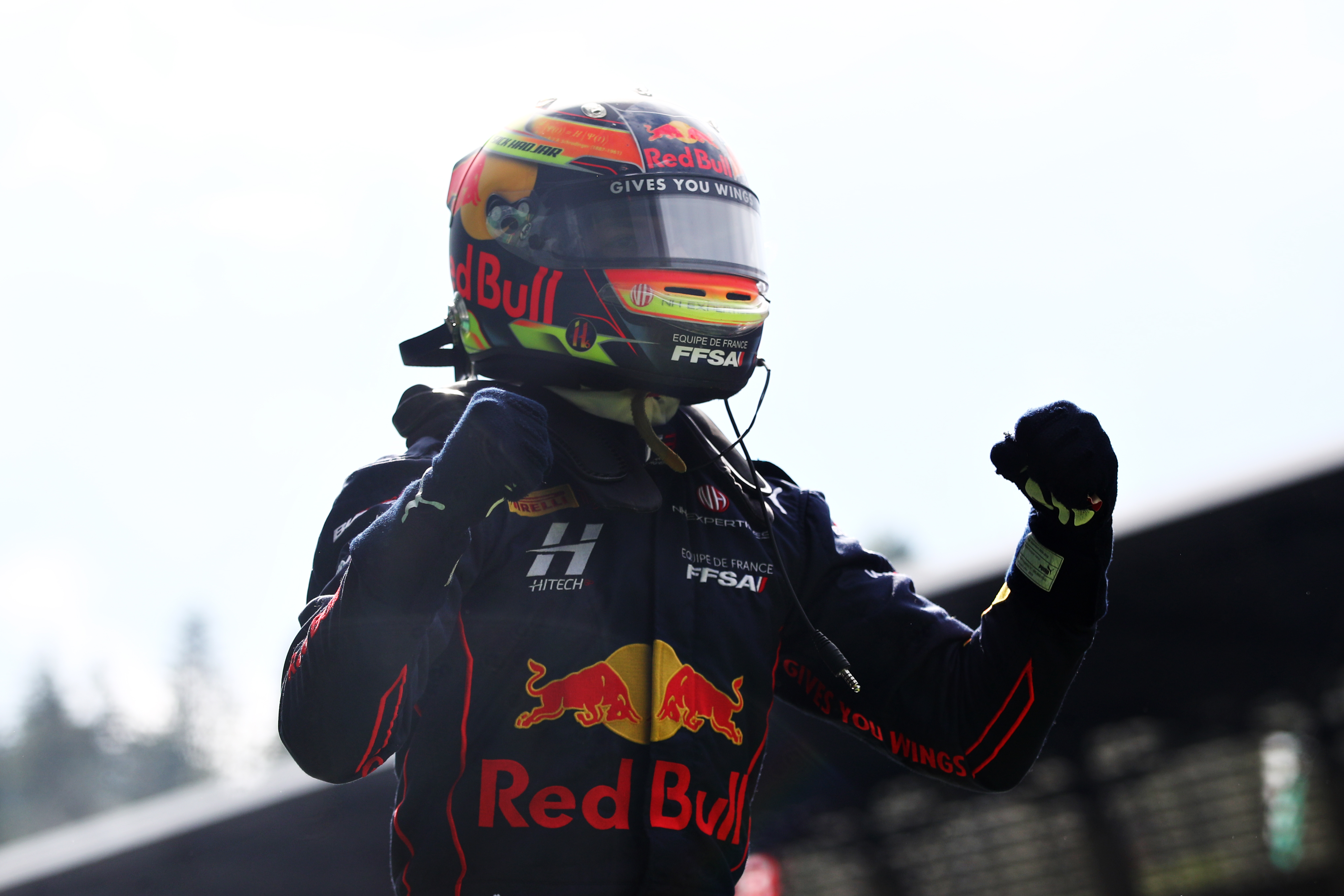 However, that wasn't his expectation heading into the campaign. FormulaNerds asked him if he thought he'd be this competitive this year:
"Not so much, because I didn't have a fantastic season last year," he shared.
"And going into Hitech, I didn't know what to expect, but in the end, after Bahrain pre-season test, we managed to be up there straight away. And from that point, I knew we were going to do well."
Whilst losing the F3 title in this manner would be a bitter pill to swallow, difficult moments such as this are vital to the development of a young driver.
Hadjar can absolutely still win the championship. But if he doesn't, how he uses that will be the most important thing.
Sunday is also not completely critical to his young career. In a virtual media roundtable with selected journalists ahead of the F3 round at Spa-Francorchamps, Hadjar confirmed that he knew what he'd be doing next season.
With the winner of F3 unable to return to the series, the only way is up. However, it is yet to be confirmed exactly where in the F2 paddock Hadjar, who turns 18 later this month, will land.
Will Monza be the making of Hadjar? Only time will tell.
Featured Image Credit: @FIAFormula3 on Twitter