Latest Episode | Cut To The Race Podcast
Carlin's team principal has said the longer F2 calendar suits his team better than the format used in 2021. 
The F2 Championship gets underway in less than two weeks. With 26 races across the 13 rounds currently confirmed, this season is shaping up to be one of the most anticipated and hotly contested seasons in recent memory.
Last season, F2 ran a system of 3 races (two sprints and one feature race) across fewer venues, but this year will follow the more traditional format.
Trevor Carlin, team principal of the F2 outfit that bears his name, is confident heading into the season. When asked if he was hoping to fight for the title, Carlin said: "we've picked a couple of fantastic drivers, and if we can just build on what we've done in the last few years, I think we've got a very good chance."
The full 2022 F2 field can be found here.
What are Carlins' foundations in F2?
Since re-entering the second tier of the Formula One pyramid in 2018, Carlin have shown great consistency. The team had previously competed in F2's predecessor, GP2, prior to its rebranding in 2017.
In that first season back, Lando Norris won their debut race. It was to be their only victory of the year. But that didn't matter, as Norris and Sérgio Sette Câmera carried them to the Teams' Championship with a string of podium finishes.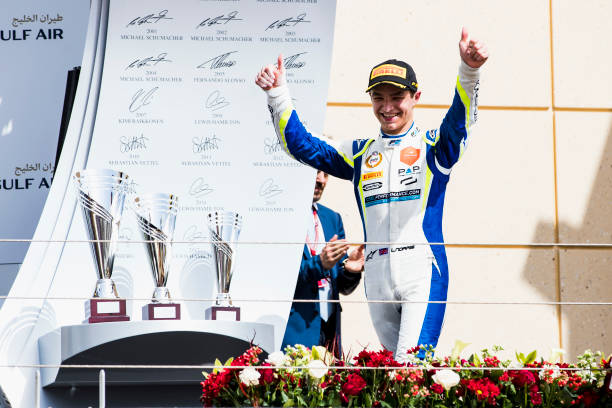 Image Credit: Formula 1 via Getty Images 
Fourth place in 2019 was followed by third-place finishes in 2020 and 2021. Two seasons in which the team finished with 272 and 272.5 points, respectively. Further highlighting their steadfast dependability.
How is 2022 shaping up for the team?
This season, Carlin are represented by Liam Lawson and rookie Logan Sargeant. The former proved he had what it takes to be successful at this level, by winning on his F2 debut in Bahrain last year. The latter spent 2021 in F3, securing a number of podiums and winning in Russia.
Both Logan and Liam performed well during pre-season testing last week. When speaking about his two drivers, Carlin said "we know how fast he is" of Sargeant.
He went on to talk about the teams' more experienced driver, stating that "what excited me most about Liam [Lawson] is his phenomenal race craft. He's one of the strongest, toughest racers I've ever seen."
I asked Carlin if the series reverting back to the traditional format of one sprint race and a feature race changes his teams' preparation for the start of the year and management throughout the season. He said:
"I don't think it changes a huge amount, to be honest… The one thing I like is going back to the 12 races. We tend to have a fairly consistent car at most tracks we go to. So, with that respect, I think we've got a better chance to get stronger results over 12 rounds. If it was only the eight, if you've got a couple of tracks you're not very good at, you lose six races of top performance. So, this way I think it spreads it out a little bit more. And I prefer going back to this format, I must admit."
Clearly, that consistency transcends each season; they're a team that performs well year on year. Carlin will be hoping 2022 is no different.
Featured Image Credit: Joe Portlock via Getty Images
Note: All quotes were obtained during a virtual media roundtable session hosted by F2