Latest Episode | Cut To The Race Podcast
As the current F2 and F3 weekend format – particularly practice – has come under scrutiny in recent weeks, FormulaNerds asked F2 & F3 CEO, Bruno Michel, for his take on the matter.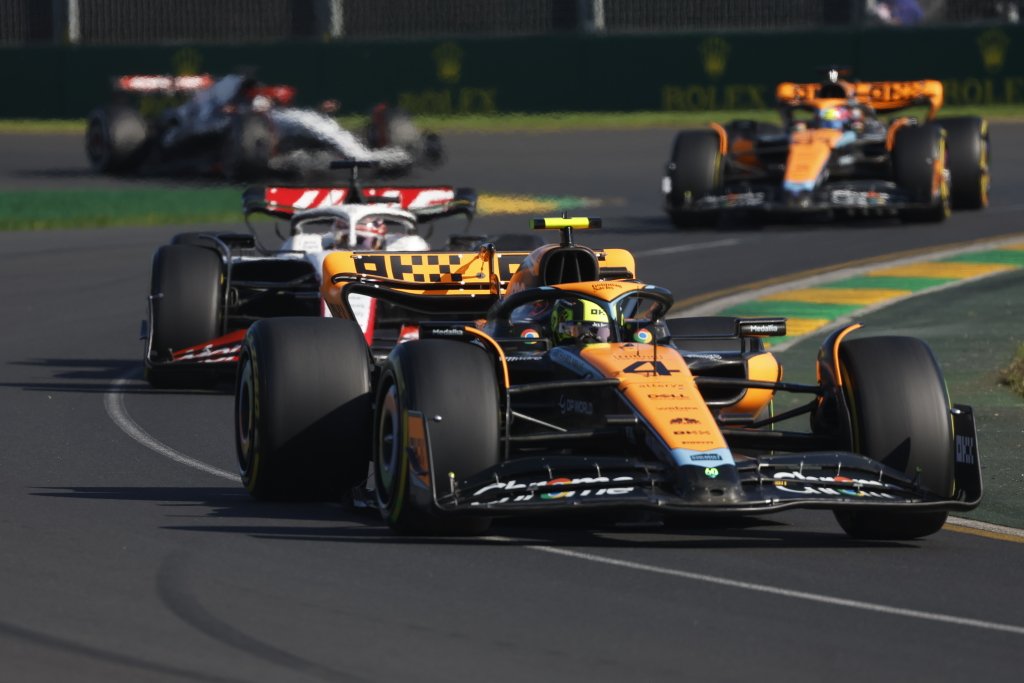 If someone had told me at the start of the year that within four rounds of the F2 season I'd be using (what would have been previously known as) column inches to discuss the format of practice, I simply wouldn't have believed them.
After all, the F1 support bill offers far too much entertainment from its races to enable the length of practice sessions to be a sustained matter of interest.
However, following comments from F1 drivers George Russell and Lando Norris, it grew legs. So I sat down with the man behind F2 and F3, Bruno Michel, to discuss the recent criticism levied against the junior categories: a perceived lack of practice time.
How it came to be
F1's long and impromptu spring break is almost over, but if you cast your mind back to the weekend of the previous race, the Australian Grand Prix, you might remember Russell saying: "I don't think it's right that Formula 1 has three times the amount of practice that you have in the F3 and F2 categories."
"They should be the ones to get more practice, also because they're doing less races, but they don't get to test that often," he added.
Free practice was a talking point that weekend after F1 CEO Stefano Domenicali had said he was in favour of nixing free practice sessions.
George's comments sparked a reaction online, including from other racing drivers, such as Formula E's Jake Hughes, who last raced in F2 in 2022.
George is bang on with F2/F3. In F2 you go from the only practice of the weekend on the harder tyre, straight into Qualy on the soft tyre for the first time that weekend up to that point. It's almost a lottery and doesn't allow drivers/engineers to work together to improve IMO…. https://t.co/olG3qmEYil

— Jake Hughes (@JakeHughesRace) March 30, 2023
FormulaNerds took the opportunity to ask the current F2 and F3 drivers how they felt about their weekend format, which allows just 45 minutes of practice time.
Of the six drivers asked, they were overwhelmingly in support of the existing setup, with some pointing out that minimal practice time is a differentiator, separating the good drivers from the great.
Brilliant. All sorted, then.
Lando Norris has his say
Nope. Not so fast…
A couple of weeks into the enforced early-season sabbatical, and upon learning of Russell's comments, Lando Norris called out the "shocking" structure of F2 and F3.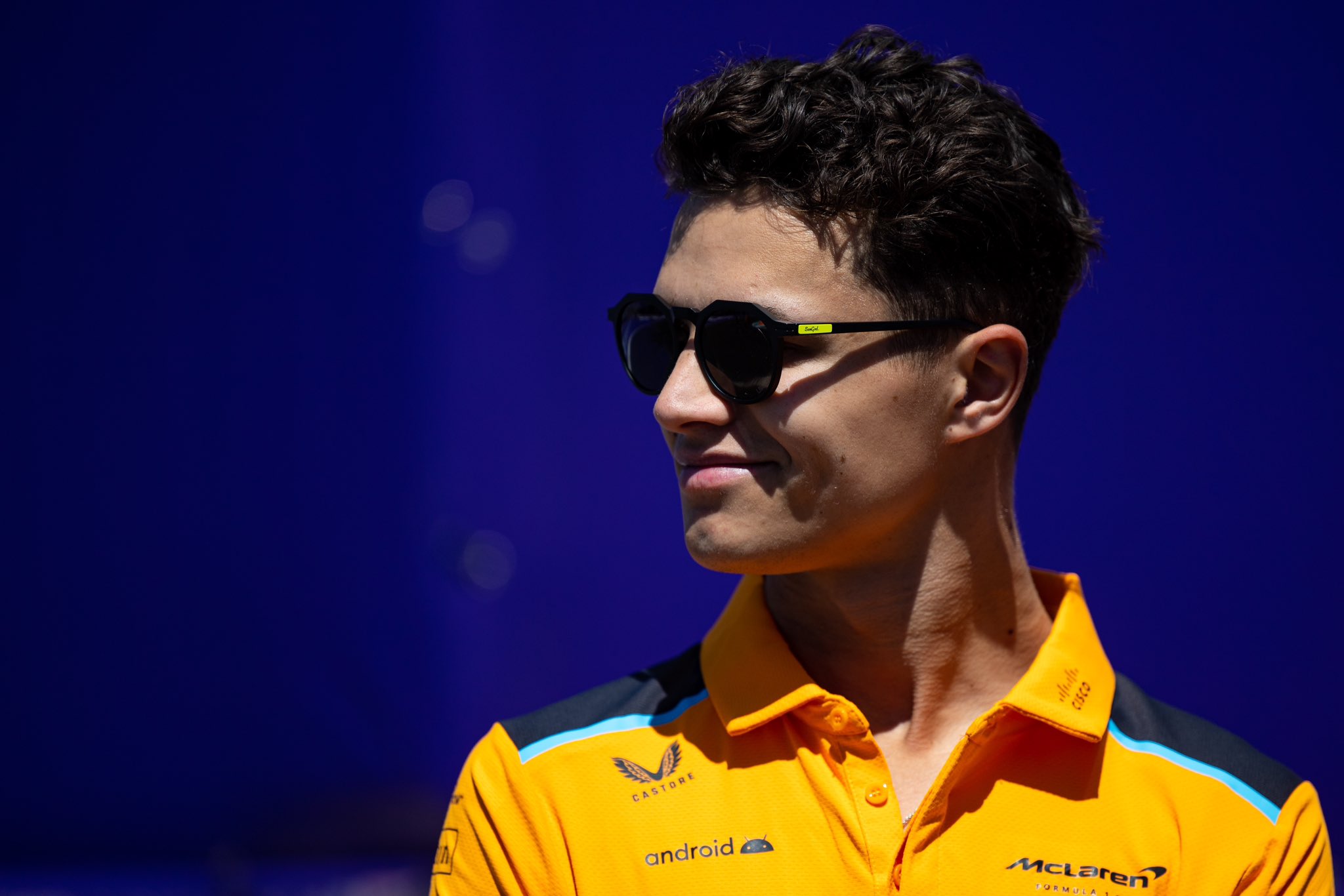 As reported by Motorsport Week, the McLaren driver criticised the Pirelli tyres used and the cost to compete, before going on to say:
"It's really shocking to see how much money you spend to do a junior category before F1 just to give yourself a chance to be in F1, it's really stupid.
"To give them more track time, more sets of tyres in practice, they have one set of tyres for FP1, which is nothing.
"They only have FP1 as well, which is terrible. It would be good if they had more track time. I think it's a good thing for junior drivers to get that."
Fairly punchy, especially considering it's an environment that allowed Norris himself to excel and ultimately make it to F1.
The explanation
So, after Norris came out swinging, it only made sense to reach out to Michel for his take on the situation.
"At the end of the day, the main purpose of F2 & F3 is to prepare drivers for Formula 1," he said, when giving an explanation for the 45-minute approach to practice in the junior categories.
"I think what we've seen over the last few seasons is every time one of the drivers from Formula 2 is reaching Formula 1, he was really ready.
"So, to me, the format is working, and it's been like this for quite a while."
He went on to point out that the limited running was in part due to the requirements of F1, which takes precedence over the course of a race weekend.
"That's part of the game. But that is also, on the other hand, something that is quite positive, because it obliges the drivers to get ready much faster, which when they get to Formula 1, even if they have more track time during a race weekend, they need to be immediately on the spot.

"And I think what we're doing by having this limited track time is helping them get ready for that."
When asked about the recent criticism coming from F1 drivers, Michel offered a more optimistic view:
"I think George's comments were quite positive, because, at the end of the day, he said, 'You know, if we're having less track time, we end up giving more time to F2 and F3,' and I think it was a nice comment on his side."
Might changes happen down the line?
The F2 and F3 CEO did, however, leave the door ajar for a potential increase in the amount of practice the young drivers currently get.
"I know it's something that we might be discussing at some point with the F1 organisation," he began.
"But we're not requesting anything specific at the moment, that's for sure. We'll see after that if there are possibilities – I don't know.
"But 45 minutes is not bad. It's a Formula 1 weekend – we have generally three support categories racing with Formula 1, and we have a three-day weekend, so it makes things a little bit short, but that's the way it is."
The F2 and F3 boss concluded his point by adding:
"And what is more important for us – more than this free practice time – is to be able to have two races, and one on Saturday and one on Sunday, and with a reverse grid. That's really the format that we're absolutely happy with."
Michel also highlighted that despite the limited opportunity on a Friday morning, the lack of running doesn't adversely affect the drivers' ability to be competitive over the course of the weekend.
"As any driver will tell you, anyway, even if they don't know a track, after a few laps they know the track when they start to be at this level [F3 and above]."
How might those changes look?
However, the approach isn't completely by design. Michel pointed out that they are dependent on what F1 decides, before adding:
"If one day there was less free practice for Formula 1 over a race weekend and we were offered to have a little bit more track time, why not?
"I don't think it's something that would make a massive difference, to be perfectly honest, in the job we're doing. It would oblige us to think a little bit more how we get organised, because, as you know, we limit the number of sets of tyres over a weekend for F2 and F3 to limit the costs."
Michel then raised a few hypothetical questions that would need addressing, pondering: "If we had more time, how would it work? Would we have to add on one more set of tyres? I don't know – it's something we'd have to discuss," prior to reiterating his underlying point:
"But, as I said, the present format works really well and I think when you see all the drivers that F2 brought to Formula 1 over the last five years, my God, all of them were ready, and there's not a single one that said: 'Oh, I didn't have enough track time in F2 to be able to be ready for Formula 1,' – it's not the case."
Support elsewhere in the paddock
Michel's feelings on the current format echo that of the drivers who race in the series he operates. Further still, support has come from team principals, too.
Oliver Oakes, Director of Hitech Pulse-Eight, told FormulaNerds that his team were happy with the existing structure of race weekends:
"It is what makes being successful in F2 F3 such a rewarding challenge.

"Both from drivers, quickly getting up to speed and then also from the teams side on being prepared well and reacting quickly on track."
On the other hand
Conversely, Jake Hughes's tweet brought one of the quirks and challenges of an F2 weekend to the fore.
The McLaren Formula E driver pointed out that practice is conducted on the harder compound available, whilst once you get to qualifying, you're straight onto the softer tyres.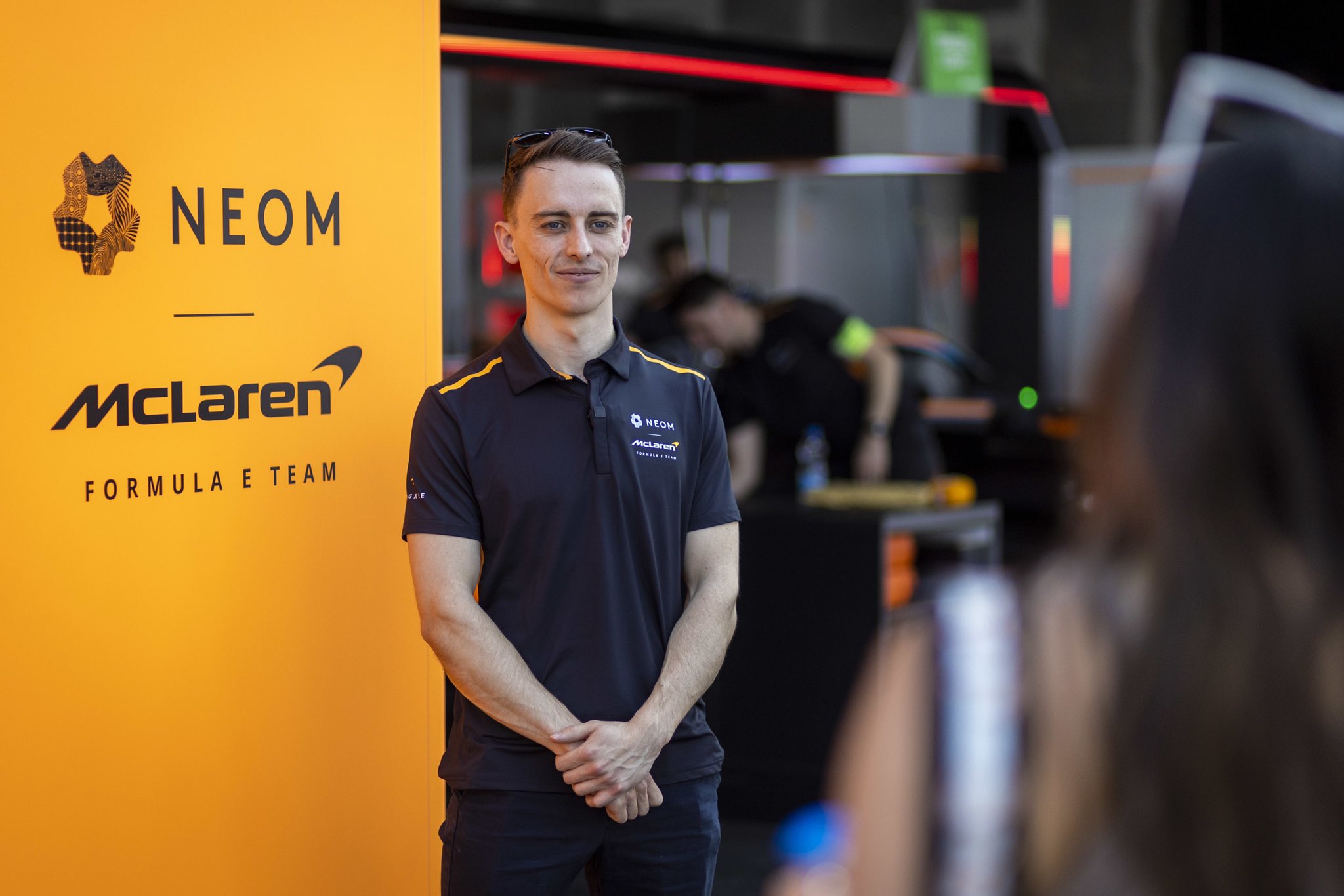 The 28-year-old argued it creates a "lottery" and that it "doesn't allow the drivers/ engineers to work together to improve…"
For Bruno Michel, though, the balance and transition between tyre compounds with limited running is "part of the game," whilst pivoting to stress that the drivers and teams do get soft tyre testing in Bahrain ahead of the first round there.
Readdressing the fact that the drivers don't sample the softer of the two allocated types until qualifying, he added:
"It's true, in free practice, they're using the hard compound – they're using the prime compound, let's put it that way, it's not always hard – and then in quali[fying] they go with the option, which makes complete sense.
"But that's part of the game, they know how to deal with that.
"They know how to make sure they get the best lap as possible with the option compound. They know how to set up the car; the teams know how to set up the car as well. So, for me, it's not an issue."
Michel believes that this approach in F2 is about allowing the drivers to learn how to cope with different compounds, sometimes with little to no prior reference point. It's something that he feels is a "big advantage" once they graduate to Formula 1.
Ultimately, Bruno Michel is right
Truth be told, Michel is correct in his appraisal of the situation. F2 and F3 are a facilitator across multiple fronts; they exist not merely to provide young drivers with a platform to ascend to F1, it's about actively preparing them for F1 in the process, too.
So, if that means reduced track time and tyre sets, then so be it.
In a world where cash is often king, let the combination of a short and critical practice session followed by qualifying on a yet-to-be-used tyre be the difference in a game of fine, fine margins.
Hindsight is a powerful thing, and it's perhaps too easy to look back and poke holes in something, which I feel is the basis of Lando Norris's comments in particular.
F1 drivers – and graduates of F3 and F2 generally – being critical of the format would do well to remember that it's a structure that allowed them to separate themselves from their competition; it's an intense environment that fosters extreme pressure, thus acting as a catalyst for future success in the process.
At the end of the day, those currently racing and working in the junior series are the best judges of what they need. And if they're not calling for change, then why pursue change?
The format isn't broken, so the format doesn't need fixing.
Featured Image Credit: Joe Portlock – Formula 1 via Getty Images