Latest Episode | Cut To The Race Podcast
It has been a year of extreme highs and lows for Jack Doohan. Still in his first full season in F2, he's showcased undeniable pace, but misfortune has rendered his points tally unrepresentative.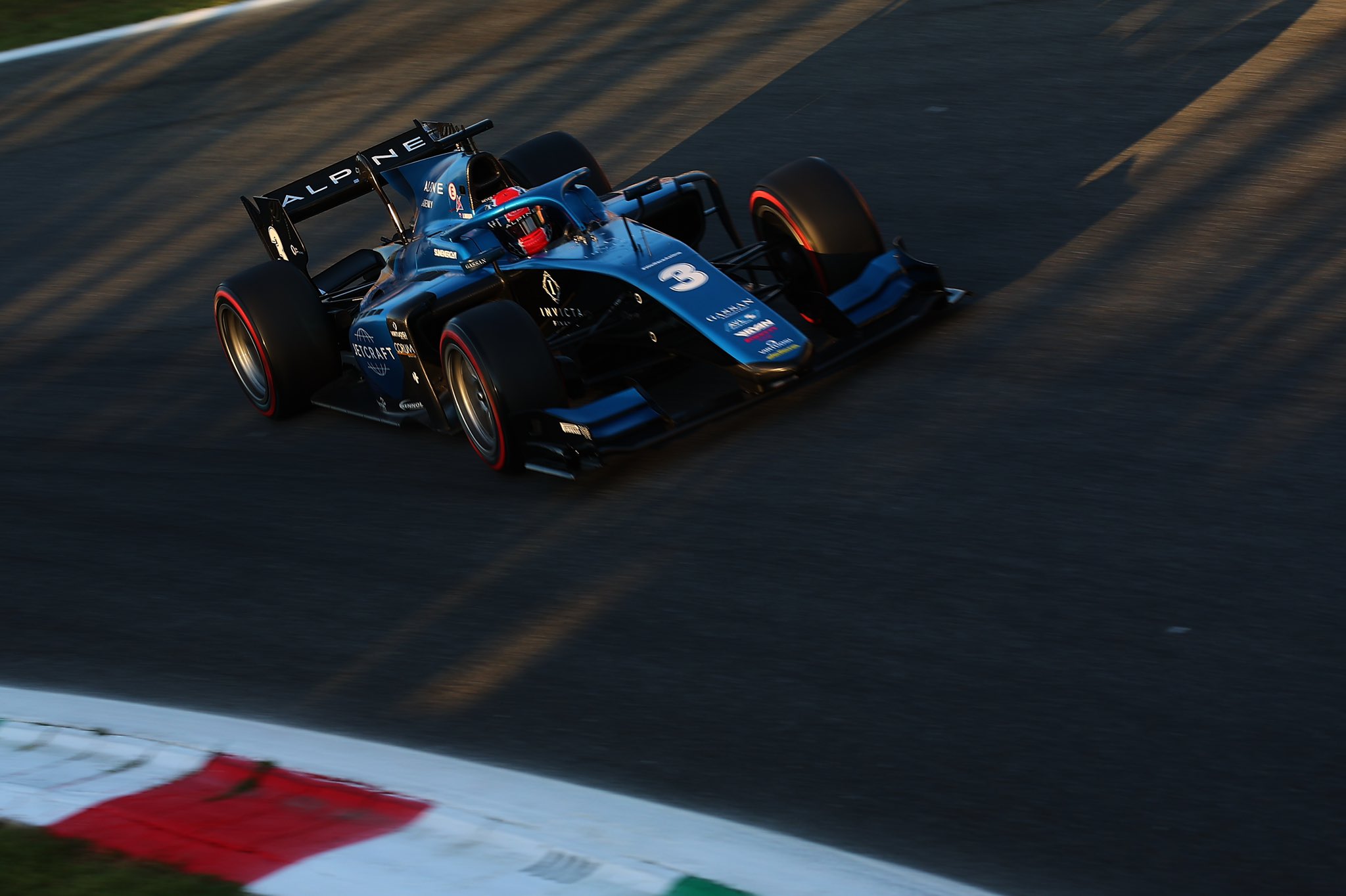 Heir to Oscar Piastri's throne at Alpine, the 19-year-old is as determined and dedicated as he is quick. And he's proving he possesses more than enough talent – and the required work ethic – to succeed.
So, on a weekend when most eyes will be trained on Felipe Drugovich making his FP1 debut with Aston Martin, or on Logan Sargeant pursuing those final few Super License points, your time might be best spent watching Doohan.
It's been a year in which Drugovich has convincingly won the F2 title and Sargeant has earned a call-up to F1. Therefore, Doohan has perhaps flown under the radars of some. But you'd be mistaken to overlook him.
Son of the legendary Mick Doohan, five times 500cc Motorcycle World Champion, he grew up with Michael Schumacher as a family friend. In short: racing is in his DNA.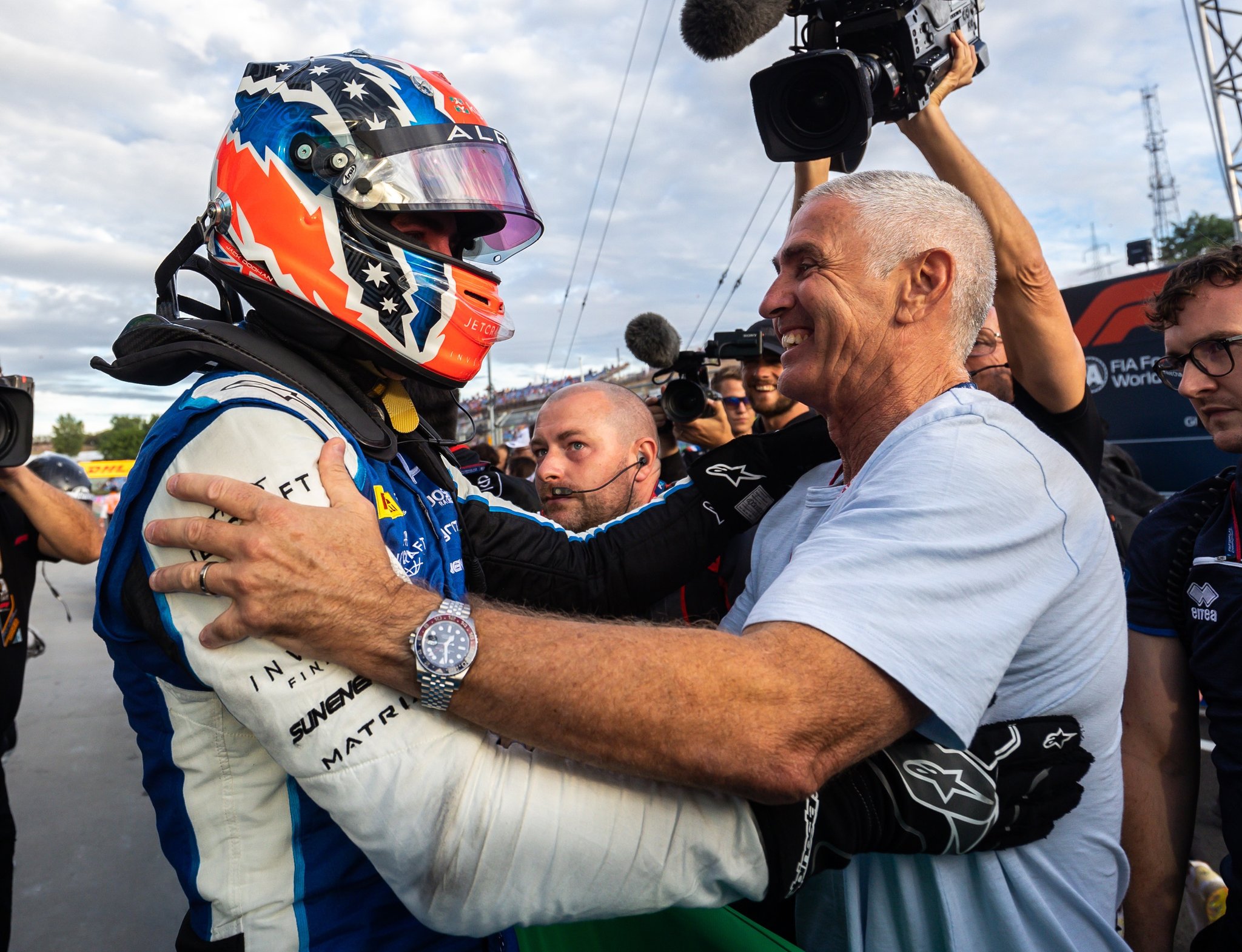 Despite that, the UNI Virtuosi driver is paving his own way and earning every opportunity he's afforded. And, with a little more luck next year, he'll almost undoubtedly be an F2 title contender.
As the 2022 season started to wind down, FormulaNerds spoke with Doohan about his approach to racing, his natural ability, and how difficult moments continue to shape him.
"No time for rest"
In a media roundtable before the summer break, Doohan shared that whilst others might rest over those few weeks off, he does not.
"For me, my summer break is over the winter, back in Australia, and that's my time where I get to switch off," he said when FormulaNerds caught up with him recently.
"But through the season, I see no time for rest. There's so much at stake, and especially at such a critical point of my career."
For Doohan, the main focus of the break between Monza and Abu Dhabi was to spend time with Alpine, develop his foundation in F1 and to "expand my toolkit."
The Australian made his F1 debut during FP1 at the Mexico City Grand Prix, as part of the mandated young driver practice sessions.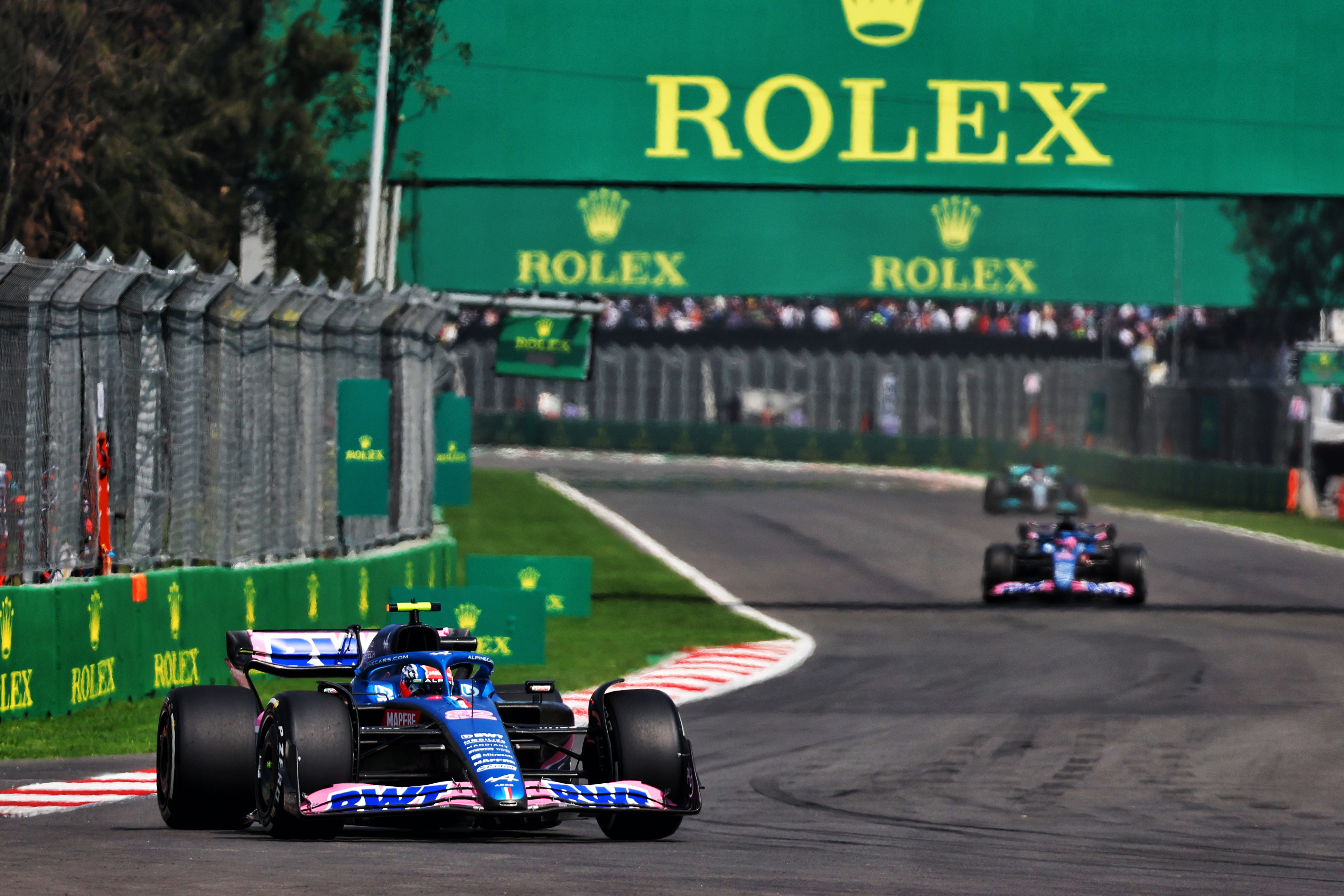 On the subject of Alpine, Doohan credits them for helping him further develop in their short time working together. "They've been a crucial part," he acknowledged.
"It was obviously a big moment for me [joining Alpine for the 2022 season], being with Red Bull for all of my single-seater career and then switching to Alpine. They've taken me in very well and their support has been amazing up to this point.
"I'm really looking forward to continuing my relationship and our partnership together, as I'm committed to them, and I'm committed to the team."
Doohan is stepping back into the Alpine for FP1 at the Yas Marina Circuit, in what will prove to be a busy end to the 2022 season.
A season of highs and lows
Heading into the weekend in Abu Dhabi, the Gold Coast native has taken three race wins and a further three podiums in F2 so far this year. However, he has also endured misfortune and disappointment. Both mechanical and otherwise.
The most recent F2 action – the post-summer triple-header – is the perfect microcosm for how the 19-year-old's campaign has gone.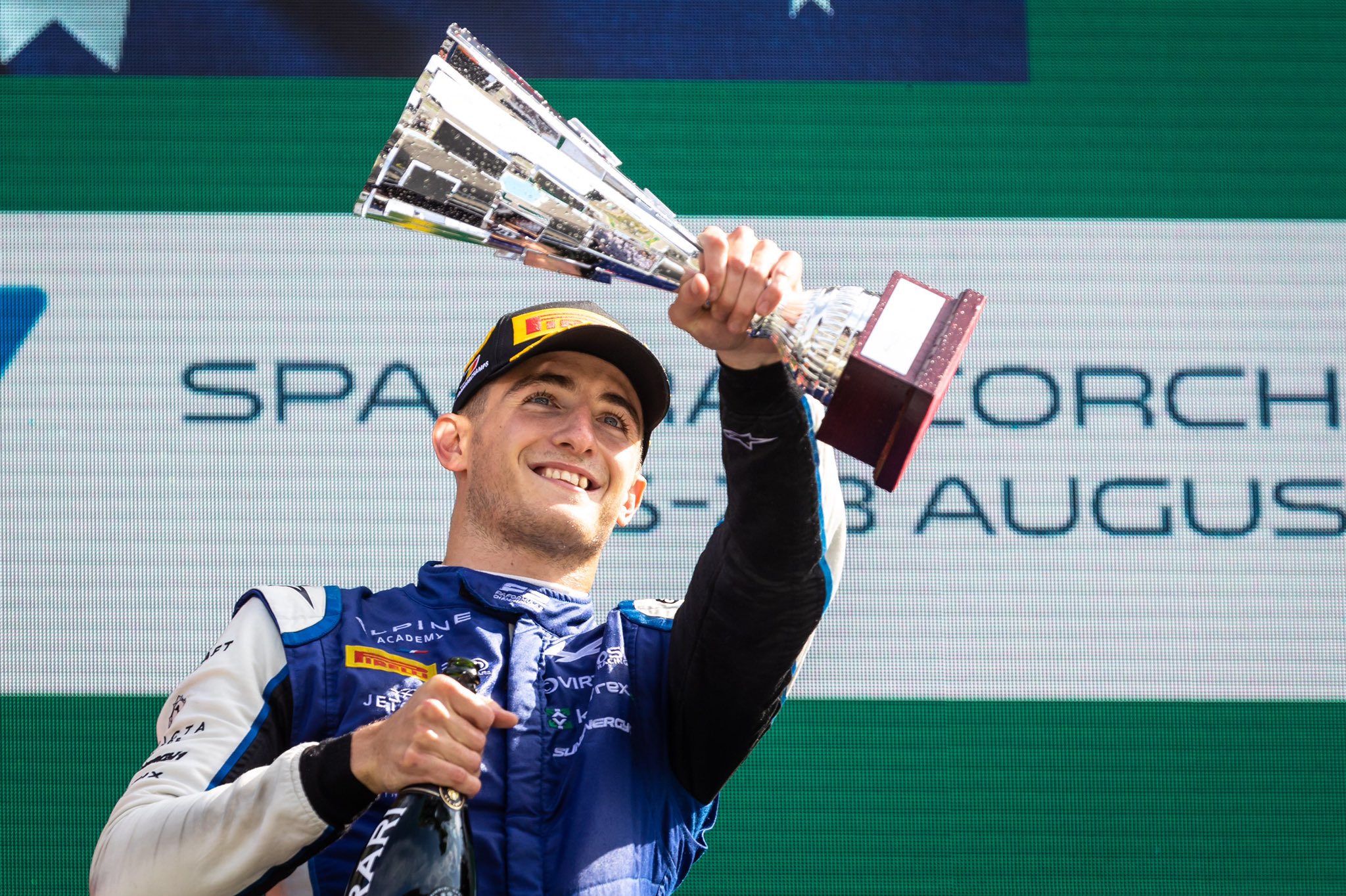 P2 in the sprint at Spa-Francorchamps was followed up with victory in the feature race, all before a scoreless weekend in Zandvoort – when he was taken out during the feature.
In the penultimate round of the season, at Monza, Doohan claimed pole position. He took points in the sprint but again found himself tangled up and retiring from the main race on Sunday.
Indeed, the Alpine junior had a slow start to the year points-wise. Yet he took pole in the opening qualifying session of the season and the fastest lap in round two. After three weekends and six races, he sat on just six points.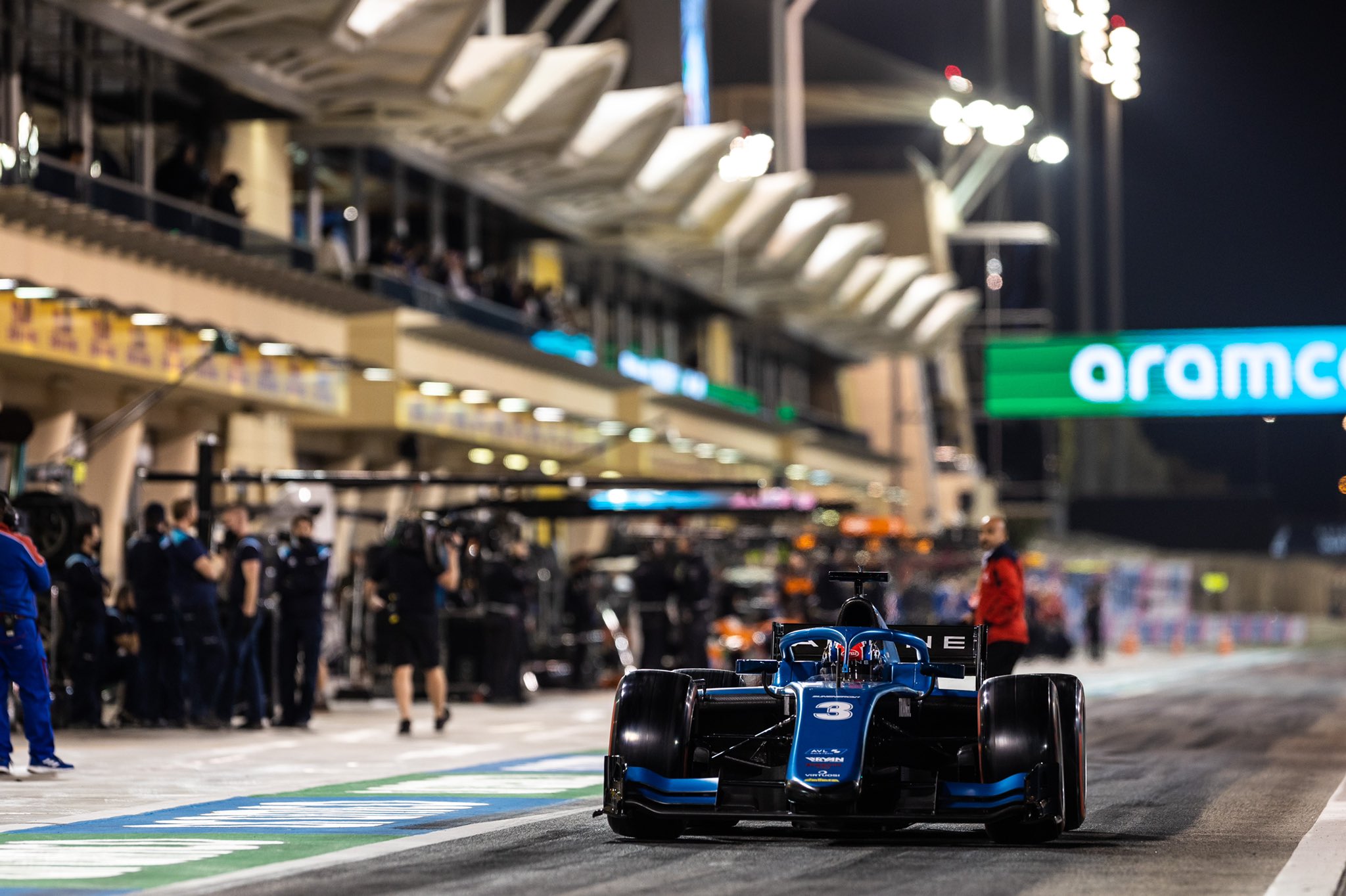 In fact, when he stepped up to F2 with MP Motorsport for the final two rounds of 2021, he was immediately on the pace. Points in both rounds and a front-row start showed only a first glimpse of what Doohan might be capable of at the F2 level.
And since claiming his first podium in F2, at Catalunya in the fourth round of the season, the young Aussie has scored points in 11 of the subsequent 18 races.
But that slow start and bad luck have plagued Doohan, who sits P4 in the Drivers' Championship. Currently, on 126 points, he's equal with Enzo Fittipaldi and a mere nine points behind Logan Sargeant.
"Almost immune"
Those ups and downs have been there for all watching to see. When asked how valuable those difficult moments have been in his young career, Doohan was open and reflective in response:
"It's valuable – I wish I didn't have to go through them. I wish I could learn them, you know, on the sim, maybe? You know, somewhere it doesn't actually cost me parts of my career," he said, laughing.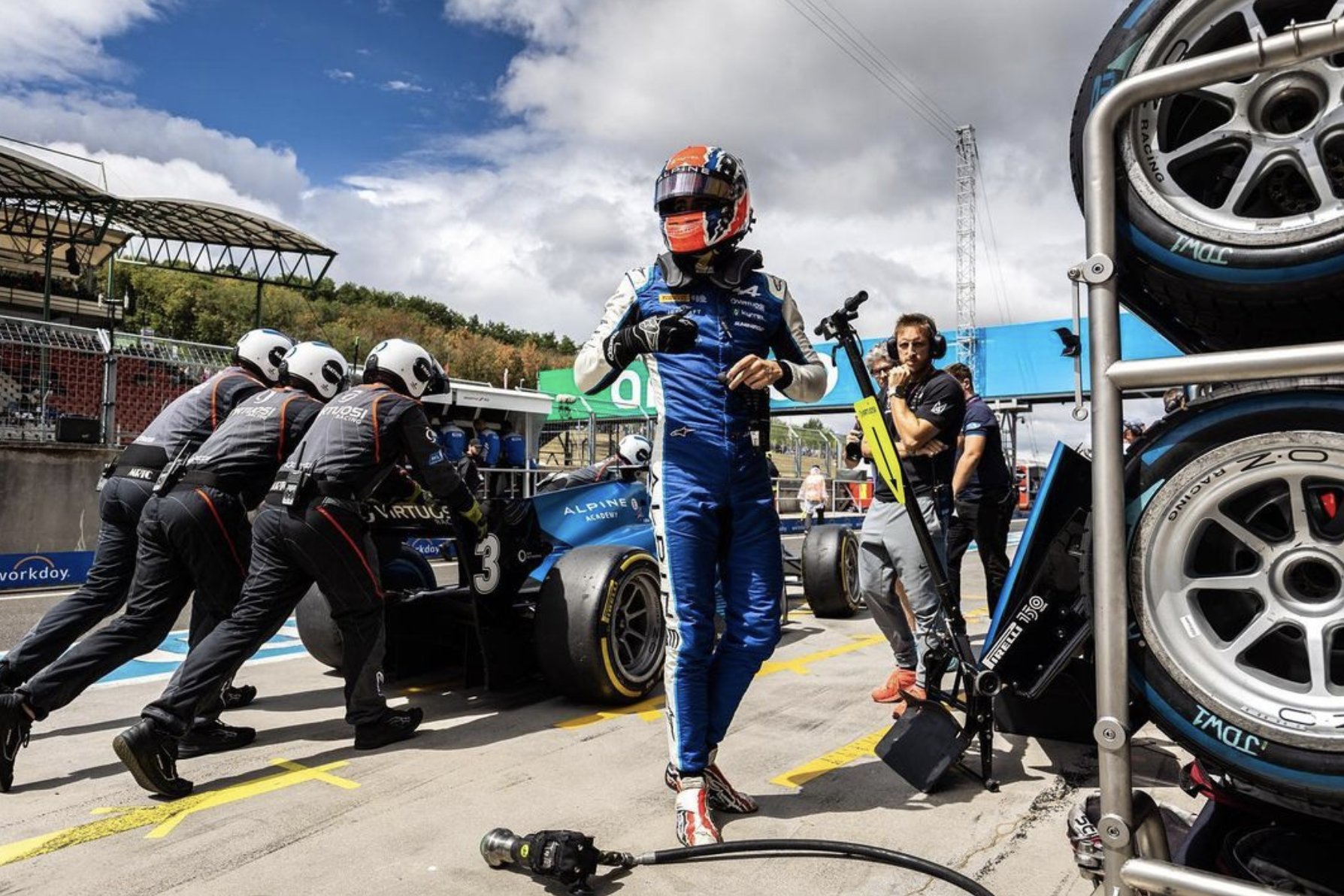 However, the UNI Virtuosi driver feels that going through hard times has value and that you become "almost immune" to them.
"You know, I had so much things out of my control go wrong this year – unfortunately always in feature races; technical issues, pit stop issues, and unfortunately on-track incidents like getting taken out – that it was shit – sorry to swear – for a short amount of time."
"Race by race, lap by lap"
Having faced his fair share of racing adversity throughout the 2022 season, the 19-year-old has had the opportunity to learn and grow more confident in his ability.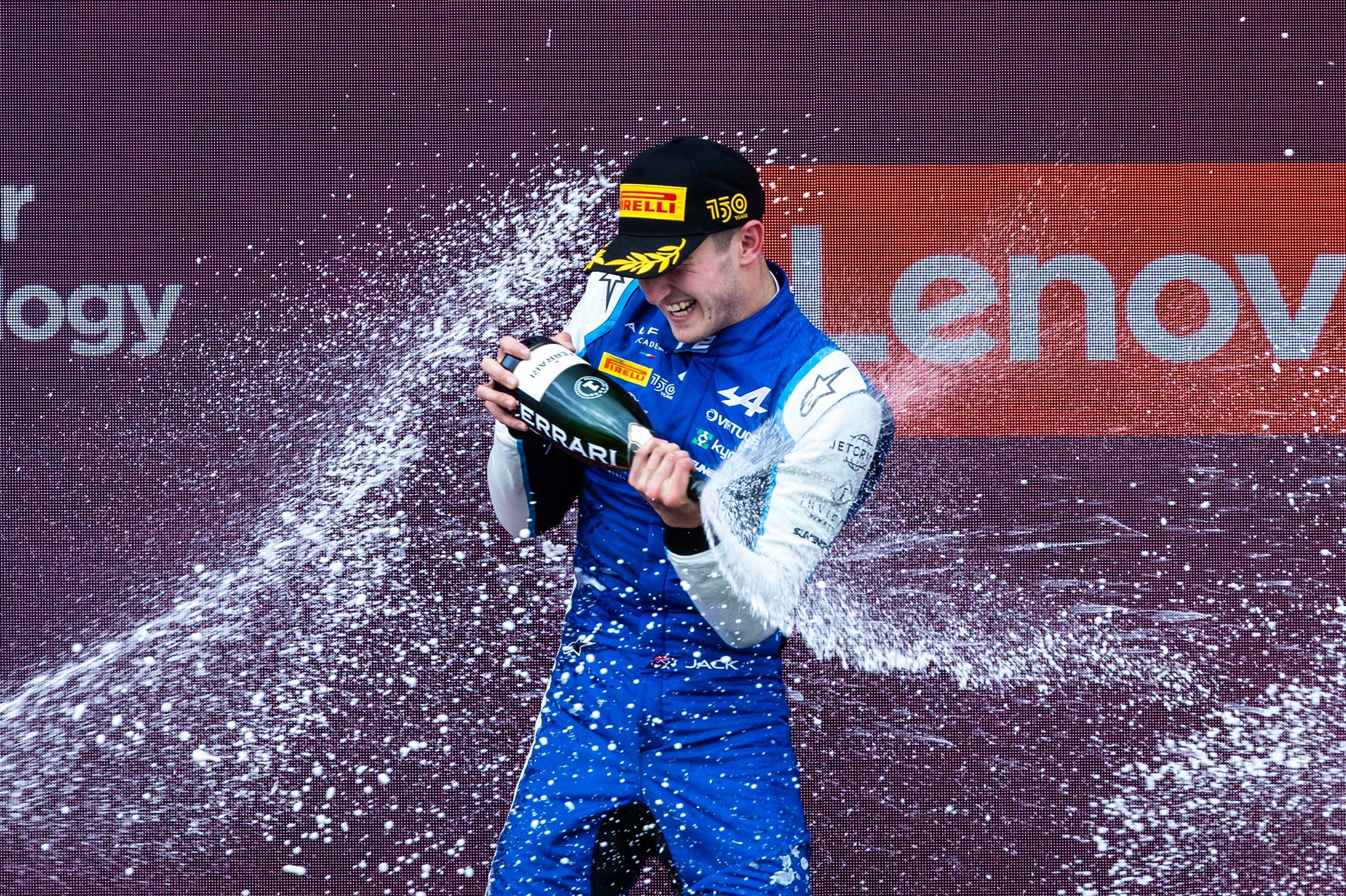 "I've had the speed since I joined F2. Last year in Abu Dhabi putting it on the front row in our second qualifying," Doohan shared when asked for his biggest lesson learned this year.
"But, not trying to over-prove myself. Knowing that the pace is there, the speed is there, I don't really have to do much more. I can just take my time, you know, and not try and rush things.
"'Cause I think when you try and rush it and try and do too many things and try to prove too much, mistakes happen. And then, unfortunately, you can get into a bit of an unlucky course.
"So I think it's important that I've been able to learn that and now I'm just trying to take it race by race, lap by lap," he added, before concluding with:
"If I can put it on pole – if the car is capable for pole – I know I'll put it on pole. But, if not, then getting the next best position is important."
Coming out of his shell
Doohan has proven himself to be tantalisingly quick over one lap. With three pole positions and three fastest laps already this season, he possesses that "je ne sais quoi" or "X factor", that can separate a driver from their peers.
Although to Doohan, it is quantifiable, and it certainly isn't elusive:
"I think when it comes down to it, a racing driver is defined crucially by their speed."
The young Australian did caveat that by adding that "there's a lot that plays into a racing driver," before elaborating on his main point, explaining what makes having that extra element so critical:
"You can control yourself, to make yourself level-headed. You can kind of get a hold of the race management, the tyres. But that speed, the talent, you know what I mean? It's not something you can really teach or learn. It's you have it, or you don't have it.
"And, you know, I think it's something that I've had and that I needed to really unlock. Especially last year, which I was able to. A huge thank you to Trident and Giacomo Ricci and the engineers there, who really were able to get me out of my shell and show my potential to this paddock."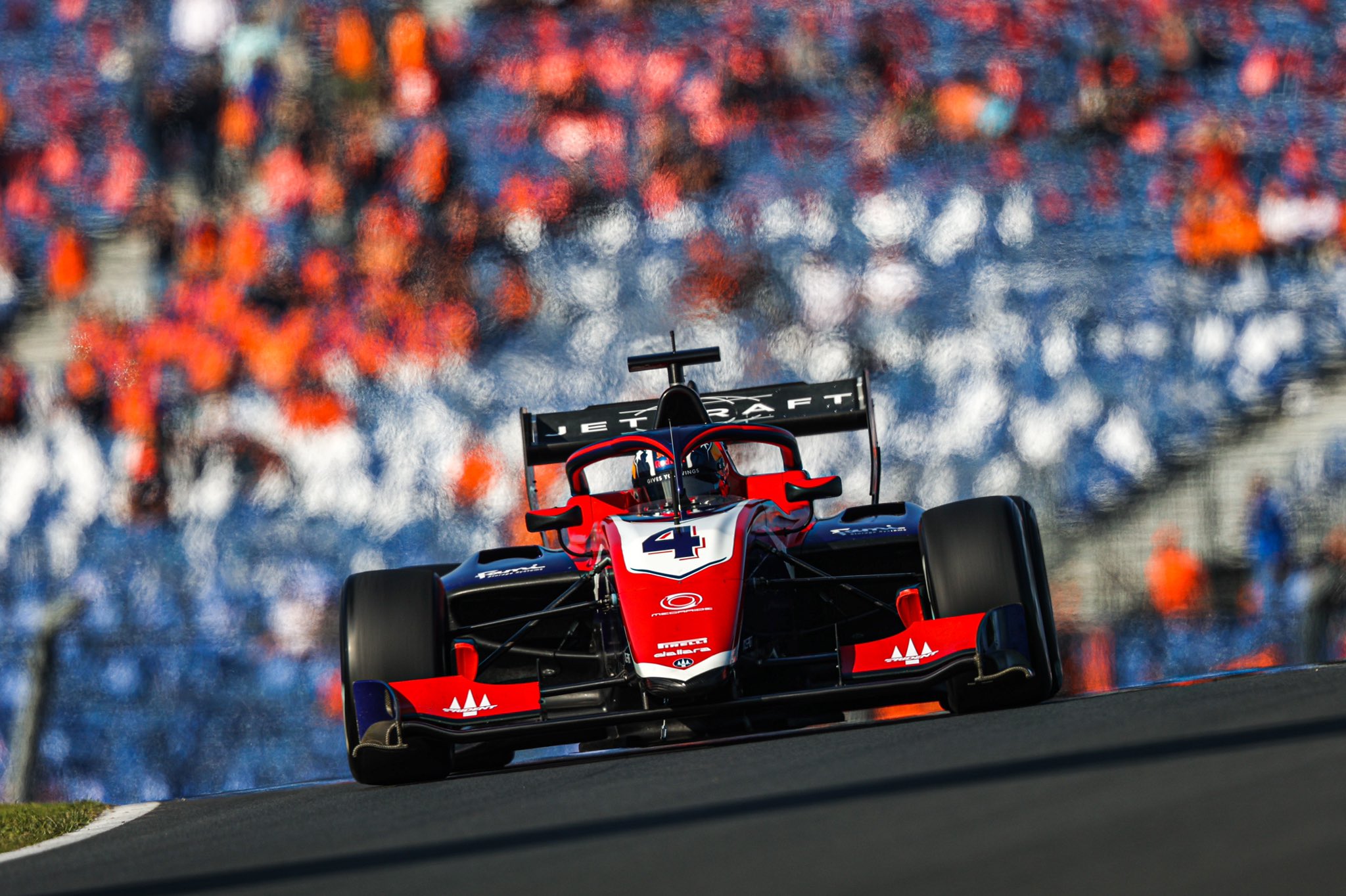 The runner-up in F3 last year, Doohan believes that Trident were able to draw out that innate quality. Doing so has enabled him to get the best out of himself when the stakes are at their highest:
"Since then, I think in any circumstance when it's all on the line, when the pressure is at its highest, when you have to deliver, I think I cope and really enjoy those circumstances. And I feel like that's when I can extract the most."
"A better person, a better driver"
Introspective and honest, when asked what he'd rate his 2022 campaign out of 10, Doohan said he couldn't give a number, but did reveal his own appraisal of the year.
"I've learned a lot and I've had hard moments, and I'm appreciating them now because its shaped me and packaged me into a better person, a better driver and also just a better human being to control and overcome the issues that potentially life and motorsport will throw at me.
"And now, I think we're in very good form and maybe that wouldn't have been possible without some of those difficulties.
"So, you know, everything happens for a reason, and I'm just looking forward to continuing where I'm at now."
With the 2023 F1 grid now confirmed, it's almost certain Doohan will continue in F2 next season. Most likely with his current team, UNI Virtuosi. And, if you were in his shoes, why would you change?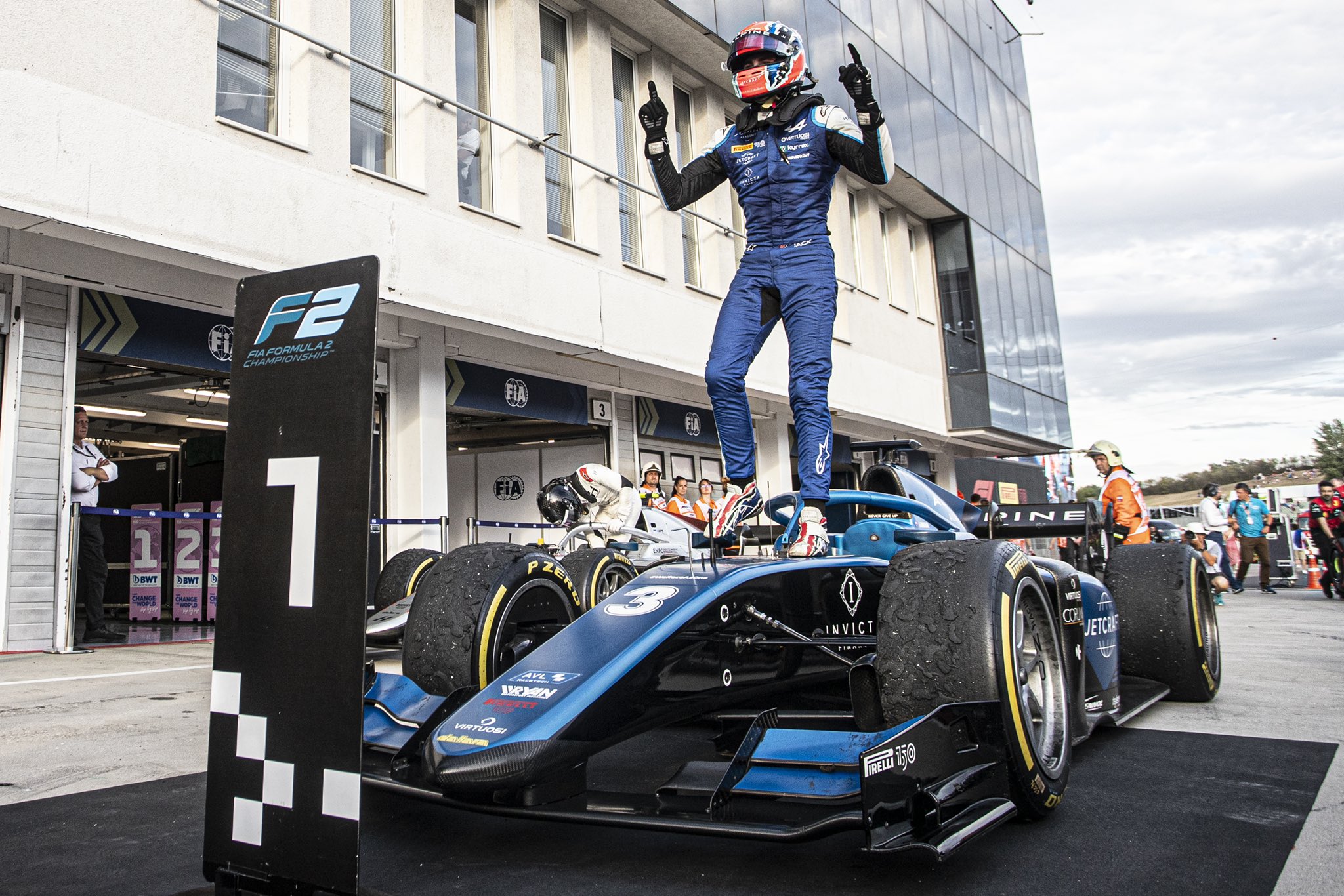 Committed, analytical and wicked quick, the Aussie will be hoping to mount a serious title challenge next season.
It's impossible to know what the future holds, but Doohan may well be the next driver the ascend the junior series ladder. And it would be foolish to underestimate him.
Featured Image Credit: @jackdoohan33 on Twitter