Latest Episode | Cut To The Race Podcast
Despite two podiums in the first two rounds of Formula 2 this season, Jehan Daruvala is only sixth in the championship standings. 
The Indian driver is in his third season of Formula 2 and driving with Prema Racing. His season has been a mixed bag so far, in a year that is critical for him. However, much of the inconsistent start is down to bad luck and he's consistently showing strong pace, especially in races. 
Early Years
Daruvala won a selection of karting championships from 2011 to 2013. These wins included the All Stars Karting Championship Malaysia, the Asia Pacific Championship, and the Super 1 National Championship.
His success in karting led him to be noticed by Rayomand Banajee, a well regarded Indian racing driver. Banajee coached Daruvala throughout his karting career.
Daruvala made the switch to single-seaters in 2015, competing in Formula Renault 2.0 NEC with Fortec Motorsport. He had decent success in this series and finished fifth in the standings. That season he also took part in several rounds of Formula Renault 2.0 Alps and Eurocup Formula Renault 2.0, also with Fortec.
After switching teams, Daruvala remained in Formula Renault 2.0 NEC for another full season. However, this time only finished ninth in the standings. In 2016, he also competed in the Toyota Racing Series, where he scored three race wins and came second in the championship to Lando Norris. 
The following season Daruvala joined a team he would get to know well throughout the rest of his junior career: Carlin Racing. Racing in the Formula 3 European Championship, he finished sixth in the standings his rookie season. A strong performance, but his teammate, Norris, won the title. 
In his second season with Carlin in the Formula 3 European Championship, Daruvala only finished 10th. All the same, for 2019, he managed to find a seat in Formula 3 with Prema Racing, the most formidable team in the entire F1 feeder series. He won two races and sat in second place in the standings for most of the season. Unfortunately, he lost out in the end and finished in third, behind both his teammates, Robert Schwartzman and Marcus Armstrong.
Formula 2
For 2020, Daruvala went back to Carlin, this time for his rookie season in Formula 2. It was his first season competing as a member of the Red Bull junior team. He did so alongside Carlin teammate, Yuki Tsunoda. Daruvala took his first win in Formula 2 in the final race of the season and earned himself 12th place in the final standings. Tsunoda finished third in the championship and was promoted to Formula 1 with AlphaTauri.
Daruvala remained with Carlin for 2021, this time paired with Williams junior driver Dan Ticktum. He was once again comprehensively beaten by his teammate, with Ticktum ending the season fourth to Daruvala's seventh. But it was a step up all the same. He took Sprint Race wins in both Monza and Abu Dhabi and scored three podiums.
For the 2022 season, Daruvala moved from Carlin back to Prema. Reigning teams and drivers' champions in Formula 2. He would also once again have a fellow Red Bull Junior as a teammate, this time in Formula 3 Champion Dennis Hauger.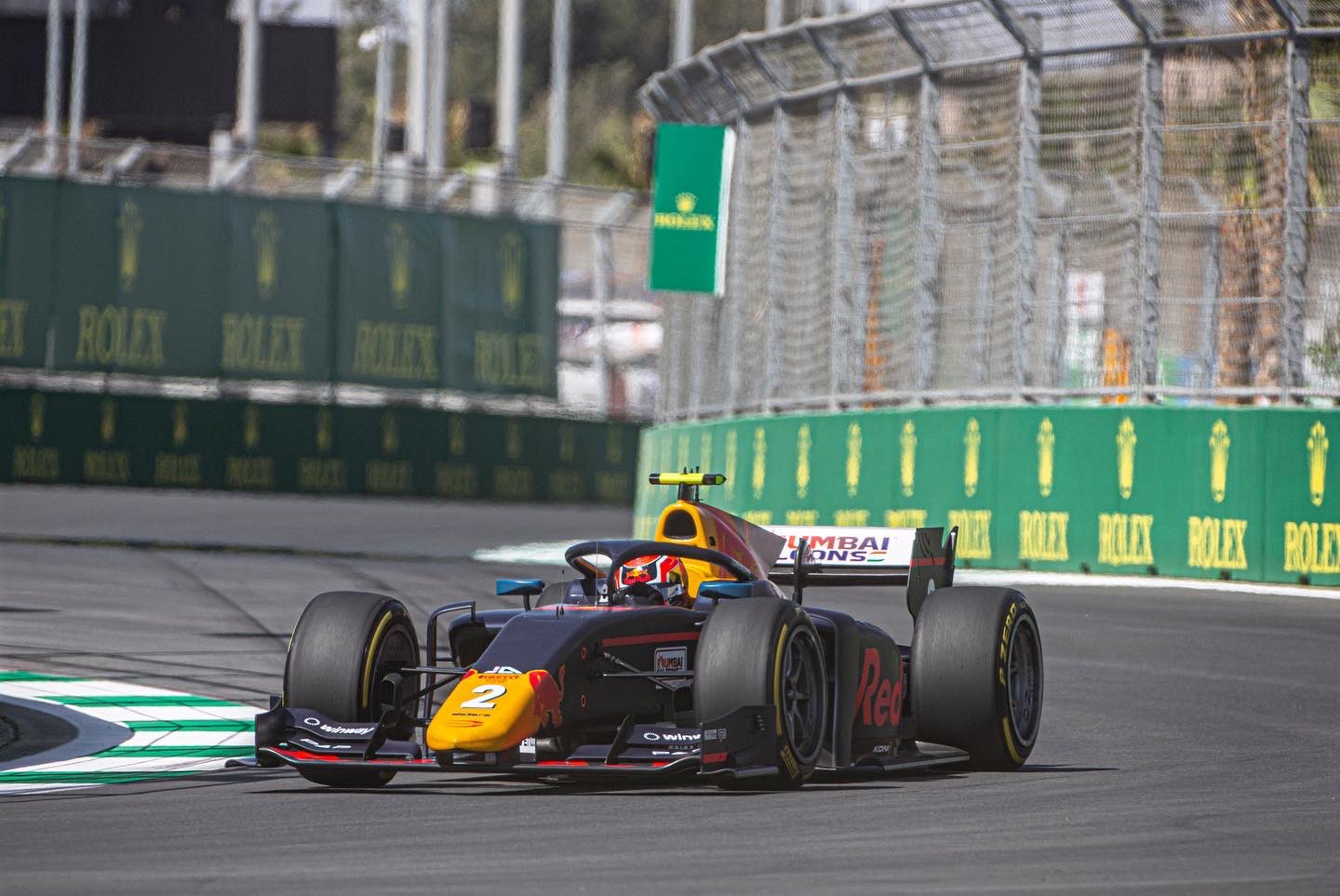 The first two rounds were a struggle for the normally powerful Prema team. They currently sit only fifth in the Teams' Championship after a combination of poor qualifying pace and bad luck. Daruvala qualified seventh in the first round at Bahrain and finished on the podium for the Sprint Race, but was outside the points for the Feature Race. The following week, in Saudi Arabia, he qualified 14th. He then finished seventh and third in the two races, achieving his second podium of the season.
What's Next?
As of Round 2, Daruvala is sixth in the championship standings. But, with strong race pace, it's likely he'll be able to move up the standings. To add insult to the injury of an inconsistent start, the drivers sitting second and fourth in the points are fellow Red Bull juniors, Liam Lawson and Juri Vips. 
These aren't the only academy drivers Daruvala has to contend with for a chance at the Red Bull seat. Dennis Hauger will be a threat, as well as the fast charging rookie Amuyu Iwasa.
With Vips and Lawson fighting at the front in their second seasons of Formula 2, Daruvala has his work cut out for him if he wants to make it to Formula 1. The limited number of seats available means nothing is guaranteed. It's possible none of them will get the coveted drive.
Feature Image Credit: Getty Images