Latest Episode | Cut To The Race Podcast
Jack Doohan enters his first season in Formula 2 with Virtuosi Racing and the Alpine Driver Academy.
The nineteen-year-old Australian driver holds quite the name in motorsport as his dad Mick Doohan is a five time MotoGP World Champion.
Karting Career
Doohan's journey begins in 2011 aged 8. He began to gain attention in 2015 when he won the Australian Kart Championships KA Junior category. Returning a year later he won the championship this time in the KA2 category.
2017 saw Jack's final time in Karting after placing 6th in the CIK-FIA World Junior Championship and 3rd in the CIK-FIA European Championship, both in the OK Junior category. In this time he also placed 6th in the WSK Super Master Series.
Single Seater Success
Moving into 2018, Doohan had been picked up by the prestigious Red Bull Junior Team alongside joining Prema Theodore Racing (now PREMA). Here he competed in the Italian F4 Championship placing 20th. He also competed in the ADAC Formel 4 placing 12th with two fastest laps.
To complete this season he joined Arden Motorsports where he competed in the British F4 placing 5th. This was his best performance out of the three series gaining 3 race wins, 12 podiums and 7  fastest laps.
His performance saw him retained as a Red Bull Junior Driver for 2019. 2019 saw Doohan compete in a range of series once again. He joined HiTech GP where he competed in the F3 Asian Championship placing 2nd as well as the Asian Winter Series where he was a guest driver.
Alongside this, he also competed in the Euroformula Open with Double R Racing where he placed 11th with two podiums. During this season he also joined MRF Racing where he took part in 5 races of the Formula 2000 placing 9th with 2 podiums.
Formula 3
Once again Doohan retained his spot as a Red Bull Junior for 2020. He competed in the F3 Asian Championship finishing 2nd, this time with Pinnacle Motorsport. 2020 did however see Doohan make the big step up to the FIA F3 Championship with HWA Racelab where in his rookie season he finished 26th.
Moving onto 2021, Jack's luck had changed moving to Trident to compete in his second year of FIA Formula 3. This time he battled closely with teammate Clement Novalak and PREMA's Dennis Hauger. Doohan narrowly missed out placing 2nd in the Drivers Championship and 1st in the Team Championship.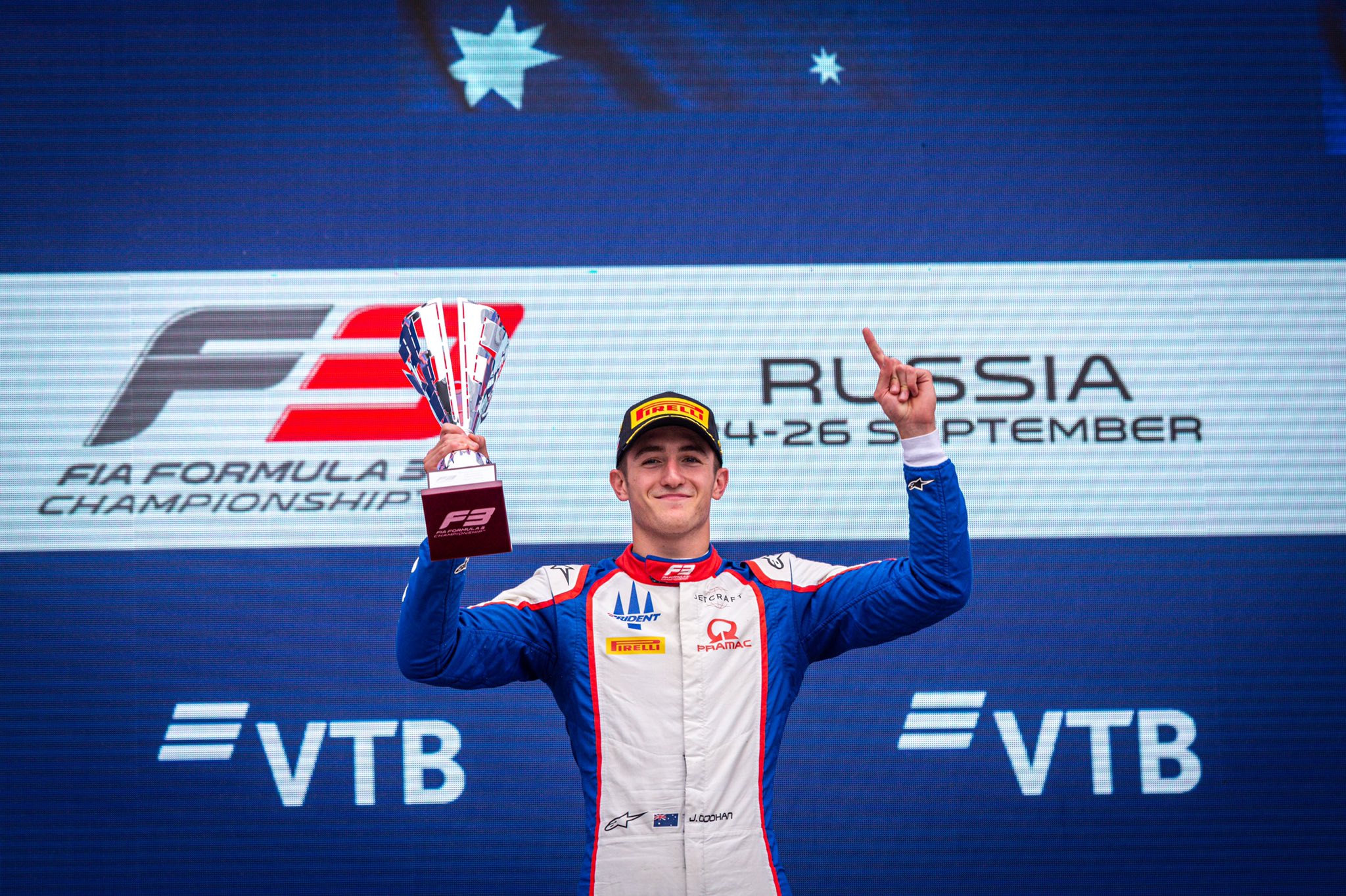 For the last 2 rounds (6 races) of the FIA Formula 2 Championship Doohan raced with MP Motorsport. Here he put out an incredible performance placing 2nd in Qualifying as well as achieving a top 5 finish. This placed him 19th in the Drivers Championship.
Formula 2
2022 sees Doohan racing his rookie FIA F2 season with Virtuosi Racing. He has already started to prove himself gaining pole position during qualifying in Round 1 in Bahrain. This season has also seen Doohan leave the Red Bull Junior Driver Academy making the switch to the Alpine Academy.
Head Image Credit: @jackdoohan33 on Twitter