Latest Episode | Cut To The Race Podcast
The British driver could consider a move away from McLaren if their current situation does not improve.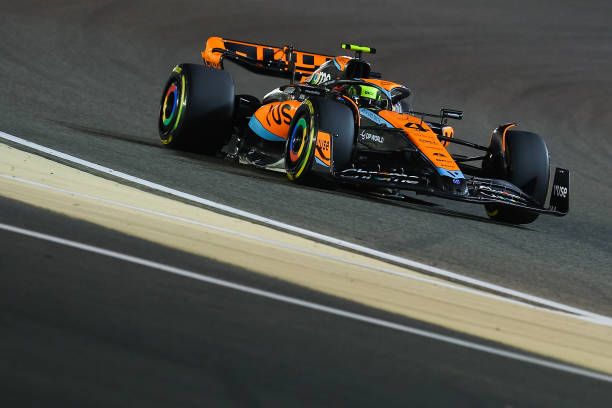 Lando Norris is considered a top talent in Formula One. He joined McLaren back in 2017 as a simulator driver. In 2018, he was promoted to a reserve driver role and in 2019, he was given a race seat. Over the last four seasons in F1, Norris has picked up five podiums. His best result to date in the sport came at Monza in 2021, where he finished second and helped the Woking based team secure the only 1-2 finish that season.
Last season, Norris signed a contract extension at McLaren until the end of 2025. Norris is at a stage in his career where he wants to compete for race wins and championships. However, the team are currently struggling after a poor start to 2023 and it does not look likely that things will get better anytime soon. With this in mind, can McLaren be the team to provide Norris with a competitive car? If they can't, Norris may look elsewhere in F1, with the top teams interested. Here are the potential teams that could look to sign him.
Red Bull
While extending his current deal with McLaren back in 2022, there were reports that Norris had discussions with Red Bull about a potential move in the future. It is well known that the Milton Keynes based team rate Norris very highly. The British driver is also very good friends with the current world champion Max Verstappen.
Verstappen's relationship with team-mate Sergio Perez was put to the test last season. Despite Red Bull winning 17 of the 22 races, there were moments where both drivers clashed. If Verstappen and Perez's friendship deteriorates over the course of the next year or Checo underperforms, Team Principal Christian Horner could look to replace the Mexican driver before his contract ends.
This could create an opportunity for Norris to join the Red Bull family. He would most likely be competing with former team-mate and Red Bull reserve driver Daniel Ricciardo for that second seat. However, with Norris' experience in the sport and potential, it would be very difficult for the current world champions to turn down the chance to sign him.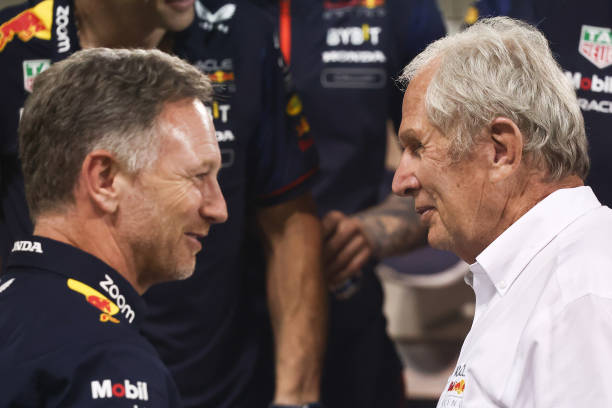 Mercedes
For Norris to join Mercedes, it would rely on two things happening. Either Lewis Hamilton leaving the team to go elsewhere or him retiring. Both of these options may seem unlikely however, you can never truly know what goes on behind the scenes in F1.
With a full British line-up at the Silver Arrows currently, Team principal Toto Wolff may look at keeping things very similar to how they are already. Norris could be high up on Wolff's list to replace Hamilton if he were to leave. With the 38 year old's contract set to expire at the end of 2023, Norris to Mercedes could be a possibility in the future.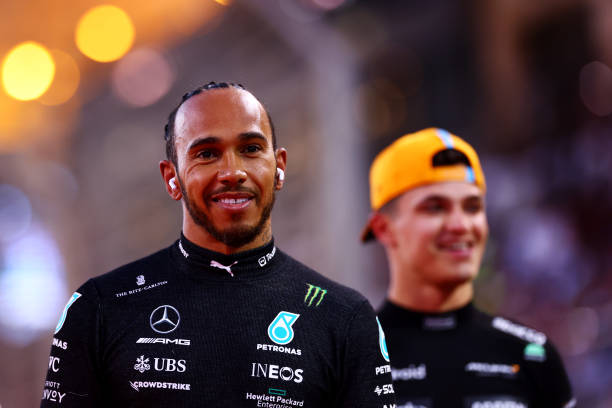 Ferrari
Scuderia Ferrari are always looking for the next big thing in F1. They already have a very talented driver in Charles Leclerc, who is seen as a future world champion and Ferrari's golden boy. The prancing horse also have a vastly experienced driver in Carlos Sainz.
The iconic Italian team finished runners up in the Drivers and Constructors' Championship last year. Ferrari have always been seen as winners and are the most successful team in the history of the sport. However, the team have not won a world title since 2008 and are in desperate need of success.
With a competitive car, Ferrari will need to be a lot closer to Red Bull. Sainz finished fifth in the driver's standings in 2022 and compared to his team-mate, the Spaniard will have to improve in order to help Ferrari maintain a title challenge. If Sainz disappoints over the next 12-24 months, Ferrari could look to replace him. As a young, talented and consistent driver, Norris could be exactly what Ferrari needs to go one step further.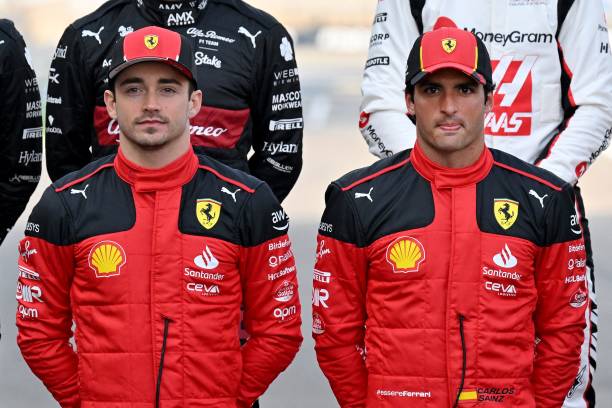 Aston Martin
Aston Martin have got their 2023 campaign of to a strong start. The team currently sit in second place in the Constructor standings. Even though the season has just begun, the future for Aston Martin looks very promising.
The teams Executive Chairman Lawrence Stroll, believes that Aston Martin can be winning world titles in the next three to five years. At this current moment, the team look like they have a car that can propel them into the top three in the standings. Aston Martin would be the first team in the cost cap era to properly challenge to the top three teams.
The Silverstone based team could look to line-up Norris as a replacement for Fernando Alonso in the future, especially if they can remain at the top. This would rely on the two-time world champion moving to another team or retiring. This seems highly unlikely currently with the Spaniard fighting for podiums and loving life at Aston Martin. However, you can never rule it out in this sport.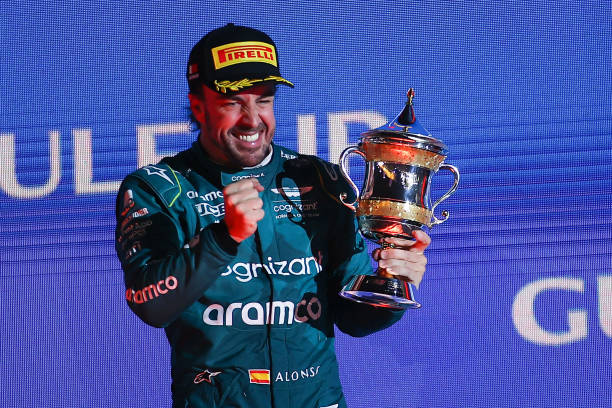 Audi?
Audi are set to enter into F1 in 2026 when the new regulations come into play. Norris' deal at McLaren runs out at the end of 2025. The British driver could be persuaded to stay at the team until his deal expires. If he wanted to leave afterwards, Audi open up a great opportunity for him.
The team would need to be competitive from the get go and assure Norris that the car would be able to fight for wins and championships. That might seem hard to believe now but Audi have three years to build their challenger.
Norris would also be reunited with McLaren's former Team Principal Andreas Seidl. Seidl is now the CEO of Sauber Motorsport and could tempt the young driver to join F1's newest team in 2026.
There have been reports suggesting that McLaren might have to sacrifice this season. The team are expected to make a big step up in 2024. Norris will be hoping that McLaren can get back to the top of F1 again. The question is, how long is the British driver prepared to wait for success with the team? Will he stick it out for the remaining length of his contract or will he look to push for a move elsewhere in the paddock? Only time will tell.
Feature Image Credit: (Photo by Dan Istitene – Formula 1/Formula 1 via Getty Images)