Latest Episode | Cut To The Race Podcast
F1 CEO Stefano Domenicali sent shockwaves through the sport on Tuesday, when it was reported that he believes 30 grand prix a season would be possible.
In an exclusive with Sky Sports' Martin Brundle, the former Ferrari team principal spoke on a range of topics. These included a rumoured new Las Vegas race and the potential return of the sport to Africa.
Formula 1 boss Stefano Domenicali has confirmed to Sky Sports F1 that Las Vegas and Africa could both hold races in the future, and says 30 Grands Prix a season would be possible due to the level of interest in the sport 🏎️

— Sky Sports F1 (@SkySportsF1) March 23, 2022
However, it was the suggestion that F1 could facilitate a 30 race season that grabbed the most attention. Unsurprisingly, when Sky Sports F1 tweeted the article, it sparked a viral reaction online.
In addition to covering the two aforementioned pieces of news, I will also break down the associated problems, and suggest potential solutions. A hybrid article, of sorts.
Las Vegas and Africa
2022 will see a record 23 grand prix. With the 17th slot on the calendar still vacant – following the cancellation of the Russian Grand Prix – there have been plenty of rumours over the replacement. For both this season and beyond. More on that another time.
Las Vegas has been closely linked with a return for 2023. The city was home to the Caesars Palace Grand Prix, which ran in 1981 and 1982. Following the inaugural Miami Grand Prix in May, and the US Grand Prix at the Circuit of the Americas in Austin, it would be the third US race on the calendar.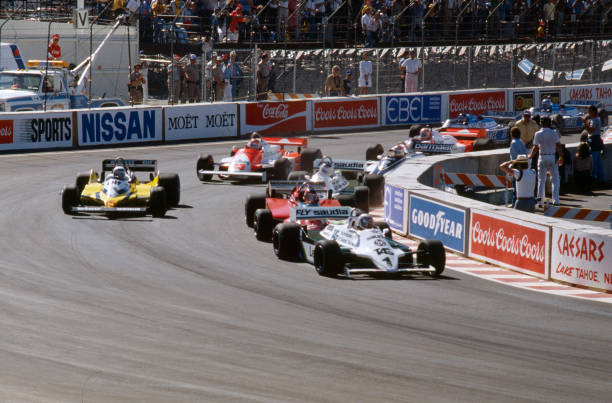 Image Credit: Bob Thomas via Getty Images
Domenicali went on to mention a potential return to Africa. Formula One hasn't raced on the continent since 1993, something Lewis Hamilton has been outspoken about. The venue of that last race, Kyalami, in South Africa, is understood to be a viable option. The F1 boss said:
"On top of America, on top of China, I think there is a potential also to be in Africa soon… There is a lot of interest there. For sure that's another area that so far is missing in the geography of our calendar."
30 race slate
This was the controversial bit of the interview. The suggestion that F1 could fit a 30 race season into a 52 week year has understandably raised some eyebrows.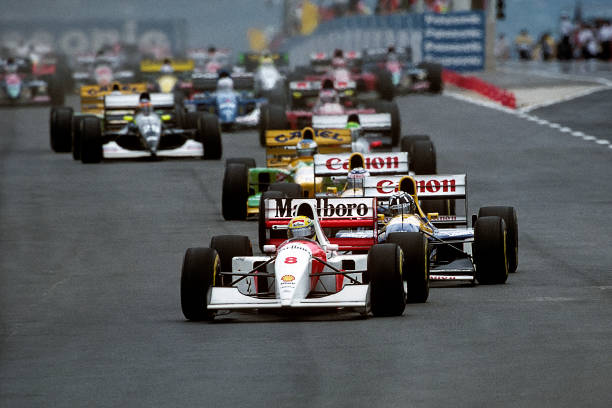 Image Credit: Paul-Henri Cahier via Getty Images
"I think there is potential to go to 24 [races]," Domenicali posited before adding:
"I would say there is potential to go to 30. In terms of the interest we see all around the world.
"It is up to us to try to find the right balance considering what are the venues which would like to be in F1, what are the historical values we need to see on the calendar."
That interview was prior to last weekend's Bahrain Grand Prix, where Domenicali also said to reporters that "there are some promoters who have expiring agreements, and probably some of the current grand prix will no longer be part of the calendar."
F1's existing Concorde Agreement doesn't expire until 2025 and currently allows for a maximum of 24 races a season.
What's the problem?
Well, there are numerous issues with the suggestion of 30 grand prix per season. Logistically, trying to fit that many races into a year is difficult. There are a number of ways they could approach this, but none of them are good.
For example, 10 triple-headers (with a one-week break between) over 40 weeks. However, if you factor in a month-long summer break, you're left with a mere two months for the off-season. So, what, close shop in mid-December and start the season in mid-February?
Testing would have to be in January, and teams would need time to develop a new car. That would render the off-season as next to no break at all. It, quite simply, would not be sustainable.
Burnout is a real problem in Formula One, and many believe that a 23 race season is already too much. You've got all the teams, crews, media, support staff and more to consider in addition to the drivers. That's not even to mention how difficult it would be for fans to keep up with the sport.
Financially, this approach does not seem to be compatible with the cost cap era. The sport is already incredibly expensive to follow and participate in.
What are the solutions?
The most obvious way around this is to introduce rotating pit crews etc., to relieve some of the burden on teams. By this logic, each half of a team would work 15 grand prix a year.
A rotating calendar has also been touted as a remedy to the problem of increasing the number of current F1 venues. This is something I've been considering for a while now.
Singapore, Abu Dhabi and Bahrain are now locked into long-term deals, which means some of the races most at risk could be historic, legacy venues, like Spa.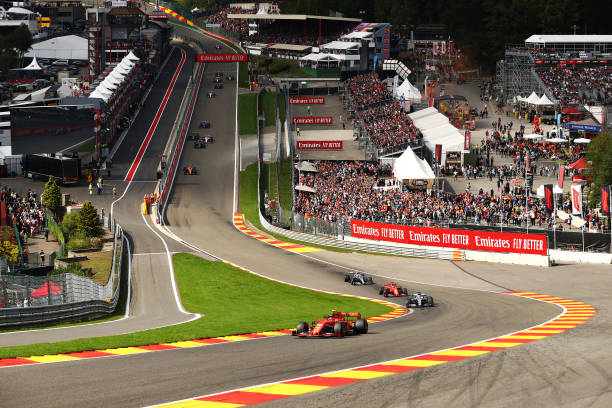 Image Credit: Dean Mouhtaropoulos via Getty Images
But, back in November, when F1 re-upped their commitment to the Chinese Grand Prix, and it was even suggested the country could host a second, it got me thinking…
How does the sport solve the problem of having too many viable venues for grand prix?
This is when I first came to the conclusion of the rotating calendar. Say, hypothetically, you reach the maximum of 24 races, but you have as many as 40 circuits wanting to host. You could have 16 fixed races.
These should be protected events, held for the likes of Monaco, the Japanese Grand Prix and the Brazilian Grand Prix. Essentially, grand prix with heritage and pedigree.
We've seen many venues with deep roots in F1 be cast aside and disregarded. Future calendars will continue to be without a German Grand Prix, for example. Even with the heir to Schumacher's throne and his actual son racing in the sport.
Anyway, you then supplement the rest of the calendar with eight 'guest' races. These could be more contemporary additions, like Miami or Portimao. And they could rotate on a three-year cycle. This way, you had variety and variables for the teams whilst protecting classic races.
Even then, 24 is too high. Closer to 20 feels more appropriate. This is all just a rough idea, but you see what I'm getting at and how it might work.
Did Domenicali mean it literally?
It could be argued that Domenicali merely meant that there were as many as 30 interested parties in hosting an F1 race. But, when you look at the context in which he said it, it doesn't really seem that way.
Also, it doesn't avoid the fact that F1 has been trending in this direction for some time now. Cash is king. And we've seen it underpin a number of sporting decisions, like the agreement for Abu Dhabi to host the season finale until 2030.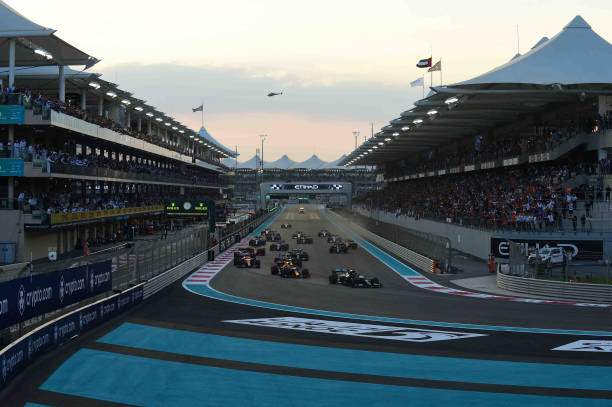 Image Credit: NurPhoto via Getty Images
You don't have to be a diehard fan to know that the Yas Marina Circuit seldom creates entertaining grand prix. The controversy of 2021's race aside, it has killed the flame of many title deciders over the past decade or so.
Ultimately, rotating teams and rotating calendars doesn't fix the underlying issue that Formula One is beholden to its shareholders and stock price.
Closing Thoughts
This approach could pose long-term problems for Formula One. It risks diluting the quality of the racing, alienating the fan base, and diminishing the prestige of the brand.
Over-emphasising the pursuit of profit when running a global company can have dire consequences. And F1 is in danger of too heavily prioritising its fiduciary duties, at the expense of those who have helped make it the sport it is today.
Just because Formula One does not directly employ the majority of those who work within Formula One, it does not mean that the sport doesn't share part of the responsibility for their physical and mental well-being.