Latest Episode | Cut To The Race Podcast
We look back on McLaren's F1 2022 season, and how well their drivers Lando Norris and Daniel Ricciardo fared.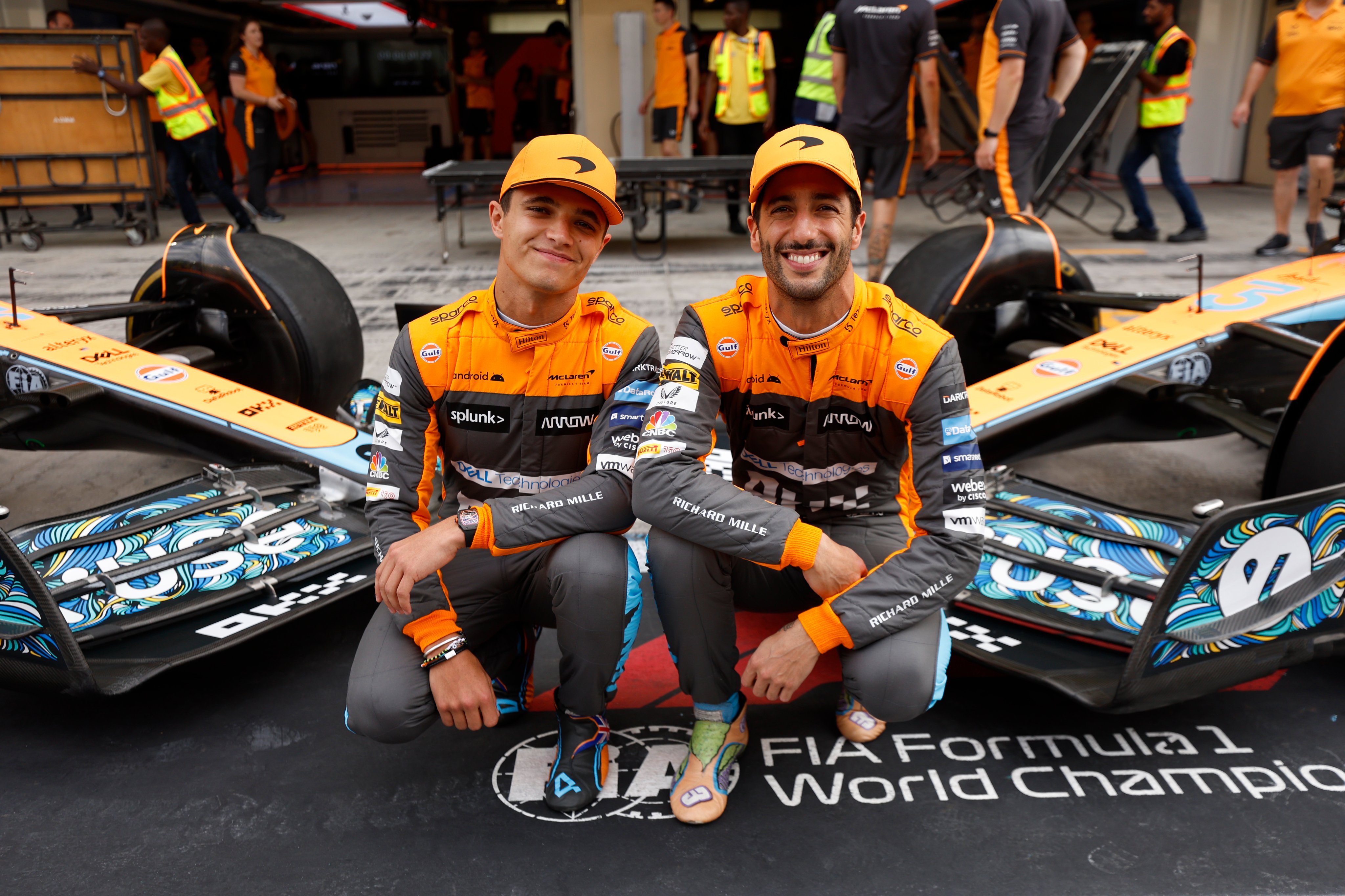 The 2022 Formula One season marks the final year that McLaren will run the driver pairing of Lando Norris and Daniel Ricciardo. The Australian driver leaves the Woking-based team following the Abu Dhabi Grand Prix to make way for fellow countryman Oscar Piastri. We have also learnt that Team Principal Andreas Seidl has left the team for Alfa Romeo.
With key figures departing, how did their final season with the papaya team play out?
McLaren ends their 2022 campaign fifth in the F1 Constructors' Championship, with 159 points. Making this year their second consecutive season where they have finished worse than the previous year. Norris finished best of the rest in the F1 Drivers' Championship, in seventh with 122 points. While Ricciardo ended the year in 11th place, with 37 points, his worst position since the 2013 season.
It was a year of high and low moments for McLaren.
Their best team result came at the Singapore Grand Prix, where they finished fourth (Norris) and fifth (Ricciardo). This would be the Australian's best result of the season, but Norris secured McLaren's only podium at the Emilia Romagna Grand Prix.
How did McLaren fare in 2022 against their own expectations? Let's break down their year.
McLaren's 2022 expectations
With the new 2022 regulations set to bring the field closer together, McLaren would have wanted to build on their successful 2021 campaign. During that previous season, the team finished fourth in the Constructors' Championship and scored 275 points. This was their largest points haul since 2012. The team based in Woking also celebrated their first victory since Jenson Button won in Brazil in 2012 and they were the only team to score a 1-2 last year.
Considering his win at Monza, and the team's five podiums in 2021, Daniel Ricciardo's 2022 prediction did not seem far-fetched at the beginning of the season. The Australian driver told The Race in April:
"Without getting ahead [of ourselves], if we were to come and win a race at some point this year, I wouldn't actually be surprised."
At the time, Ricciardo admitted that the team was in "crisis mode" following the Bahrain Grand Prix. But recounts how the team soon "got ourselves out of that." However, McLaren ended their year with only one podium.
With such a long season, it is easy to forget that McLaren topped the timesheet on the opening day of testing before the start of the 2022 season. Norris, who finished P1, was "happy enough" about the result. But he did go on to downplay his team's 2022 chances. Norris said:
"If anything, it's worse if you're first as everyone thinks we're amazingly fast, which I don't really reckon we are."
Downplaying their chances this year was a common theme for McLaren. The teams Technical Director, James Key, said McLaren has a "realistic picture" of their current position and chances of moving forward. On closing the gap to the front runners, Key said:
"When you see the average lap time deficit, we still have throughout the year compared to Red Bull and Mercedes, we have a realistic picture of where we are, and we know we still have a long way to go."
But going into 2022, Key hoped the team could "shorten this process." He did concede, however, that this would also be difficult due to "wind tunnel set-up."
Did McLaren meet their 2022 expectations?
Considering McLaren's main objective in 2022 was to shorten the gap between themselves and the top teams, the papaya team fell short of their expectations this season. In 2021, McLaren finished fourth in the constructors' championship, 48.5 points behind Ferrari who were not in the title fight that year. Whilst this year, McLaren has dropped down to fifth in the championship. They were 14 points behind their closest rivals Alpine, and 356 points behind third-place Mercedes.
Following the conclusion of the season, Lando Norris admits that McLaren did not meet their own expectations. He concedes:
"If I think of before the season, did we achieve in 2022 what we should've done as McLaren? Honestly, it's a no."
The Woking-based team also scored four fewer podiums compared to 2021 and did not win a single Grand Prix in 2022. Although Red Bull Racing did have an incredible season, meaning race victories were difficult for others to achieve. McLaren would also be disappointed to lose their battle against Alpine.
McLaren's 2022 highlights
McLaren may have had a disappointing 2022 season, compared to previous seasons. But that does not mean that there were no highlights.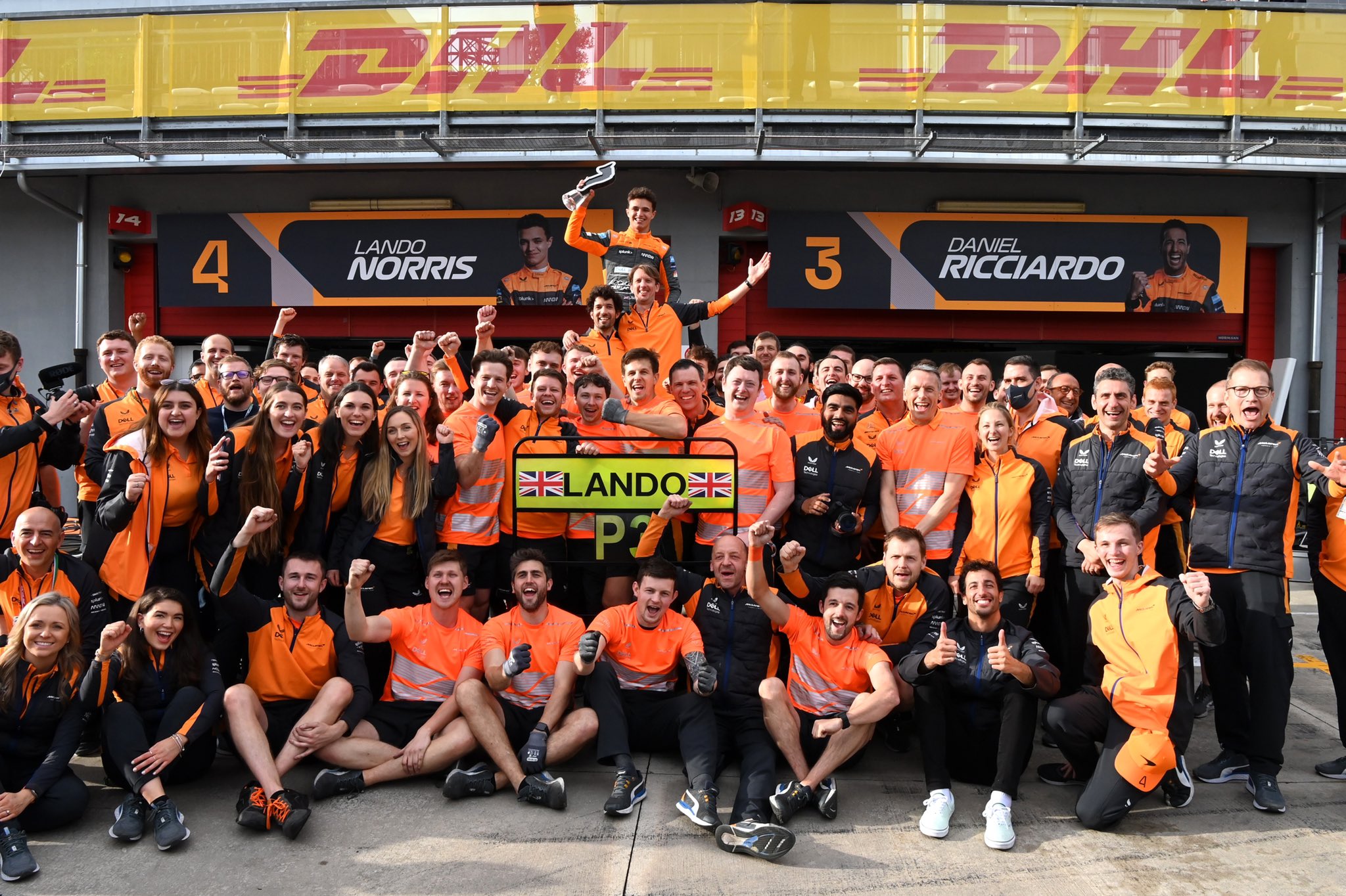 Norris' podium at Imola
Norris' third-place podium finish at the Emilia Romagna Grand Prix at the beginning of the year was a clear highlight for the team. The young Brit was the only driver outside of the top three teams to score a podium in 2022. Later in the season, Norris reflected on his podium at Imola, admitting:
"I still don't know how I got a podium with the car that we had. It still blows my mind, considering how much quicker a lot of the other cars were. Like now, when I think of it, I think it's probably one of my best podiums."
Recovery from the Bahrain Grand Prix
Speaking of where the team were at the beginning of the season, although 2022 wasn't overwhelmingly successful, their recovery from Bahrain is highly commendable. The MCL36 suffered from unexpected front brake overheating issues in testing. At the time, Seidl claimed it was a "race against time," to solve the issue ahead of the season opener.
The papaya team struggled throughout the Bahrain Grand Prix weekend. They qualified in P13 and P18, finishing the race in P14 and P15. But McLaren came back stronger. Norris finished in P7 at the following Saudi Arabian Grand Prix, and both cars finished in the points at the Australian Grand Prix.
— McLaren (@McLarenF1) November 2, 2022
Ricciardo's fightback in Mexico City
While Ricciardo may not have competed for a podium finish this year, his fight back at the Mexico City Grand Prix is one to be remembered. After qualifying in P11 on Saturday, the Aussie would have been hoping to score points on Sunday.
On lap 51, Ricciardo clashed with 11th-place man Yuki Tsunoda, receiving a 10-second time penalty. Ricciardo had a lot of time to make up. The Aussie charged through the field, and at the end of the race was able to pull a 10-second gap on Esteban Ocon in eighth to finish best of the rest.
When discussing his performance at the Mexico City Grand Prix, Ricciardo revealed:
"Just to have an attacking race and feel like I can attack a little bit more, it's just a nice feeling."
McLaren's 2022 lowlights
As always, high moments are often paired with low moments.
Lando has had better birthdays 😔#BrazilGP #F1 pic.twitter.com/5sl5X0WOUJ

— Formula 1 (@F1) November 14, 2022
The Sao Paulo Grand Prix
The most significant lowlight for McLaren this year must be their inconsistency when scoring points. There were five occasions across the season where both cars did not finish in a point-scoring position. The penultimate Grand Prix is perhaps the most painful example. The Sao Paulo Grand Prix saw Ricciardo retire from the race on lap one, following a collision with Kevin Magnussen. While Norris also did not make it to the end, suffering from a gearbox issue on lap 50.
In a similar vein the races in Bahrain, Miami, Canada, and Belgium will not be fond memories for McLaren when looking back on 2022.
Failure to benefit from others' misfortune
McLaren was one of the teams at the sharp end of the midfield, especially going into 2022. Therefore they should have been poised to attack when teams ahead made mistakes or had issues.
Analysing their best 2021 results, the papaya team finished up on the podium when Mercedes or Red Bull had a bad day. The Monza 1-2 last year coincided with Max Verstappen and Lewis Hamilton colliding. And two out of three of Norris' other podiums that season featured a DNF from one of the top four drivers in the same race.
Whilst there were numerous races across the season where at least one of the top six drivers retired from the Grand Prix or had issues, McLaren were only able to capitalise on one occasion. This resulted in their only podium position of the season, as Ferrari's Charles Leclerc crashed, and Carlos Sainz did not finish.
Dip in qualifying performance
Comparing McLaren's qualifying performance in 2021 to 2022, there is a clear dip in results. Combining the starting positions of both Norris and Ricciardo in 2021, there were only 12 occasions where they did not appear in the top 10. Contrasting that with 2022, the teammates were outside of the top 10 on the starting grid on 24 occasions.
Although, throughout this year, McLaren started in the top 10 on 20 occasions. And considering how competitive the midfield was this season, that is still a relatively positive achievement. Their qualifying performance just was not as strong as the previous season.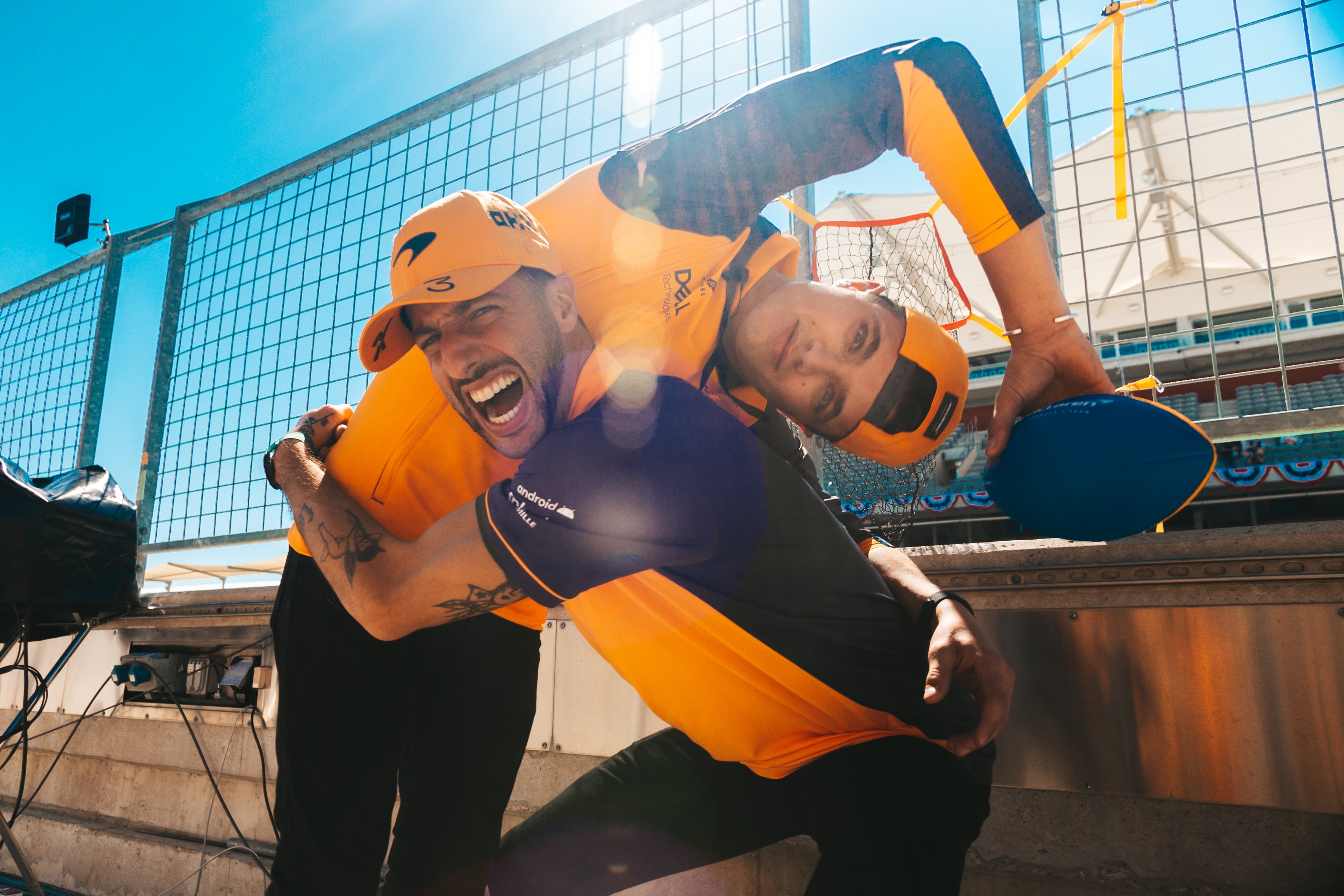 How was 2022 for Lando Norris?
In Formula One, the easiest way to gauge a driver's performance is to compare it against their teammates. And across the 2022 season, Norris has consistently outperformed Ricciardo.
The Brit ended the season in seventh place in the drivers' championship having collected 122 points. Making him the best of the rest in 2022, a saying that Norris dislikes. Across the 2022 season, Norris has had one podium finish and scored points on 17 occasions. As well as scoring points in two sprint races. The McLaren driver also set two fastest laps this year, at the Monaco and Abu Dhabi Grand Prix.
At the beginning of the season, Norris signed a contract extension with McLaren. His new deal will see him with the Woking-based team until the end of 2025. Even though the promising driver was in talks with Red Bull Racing.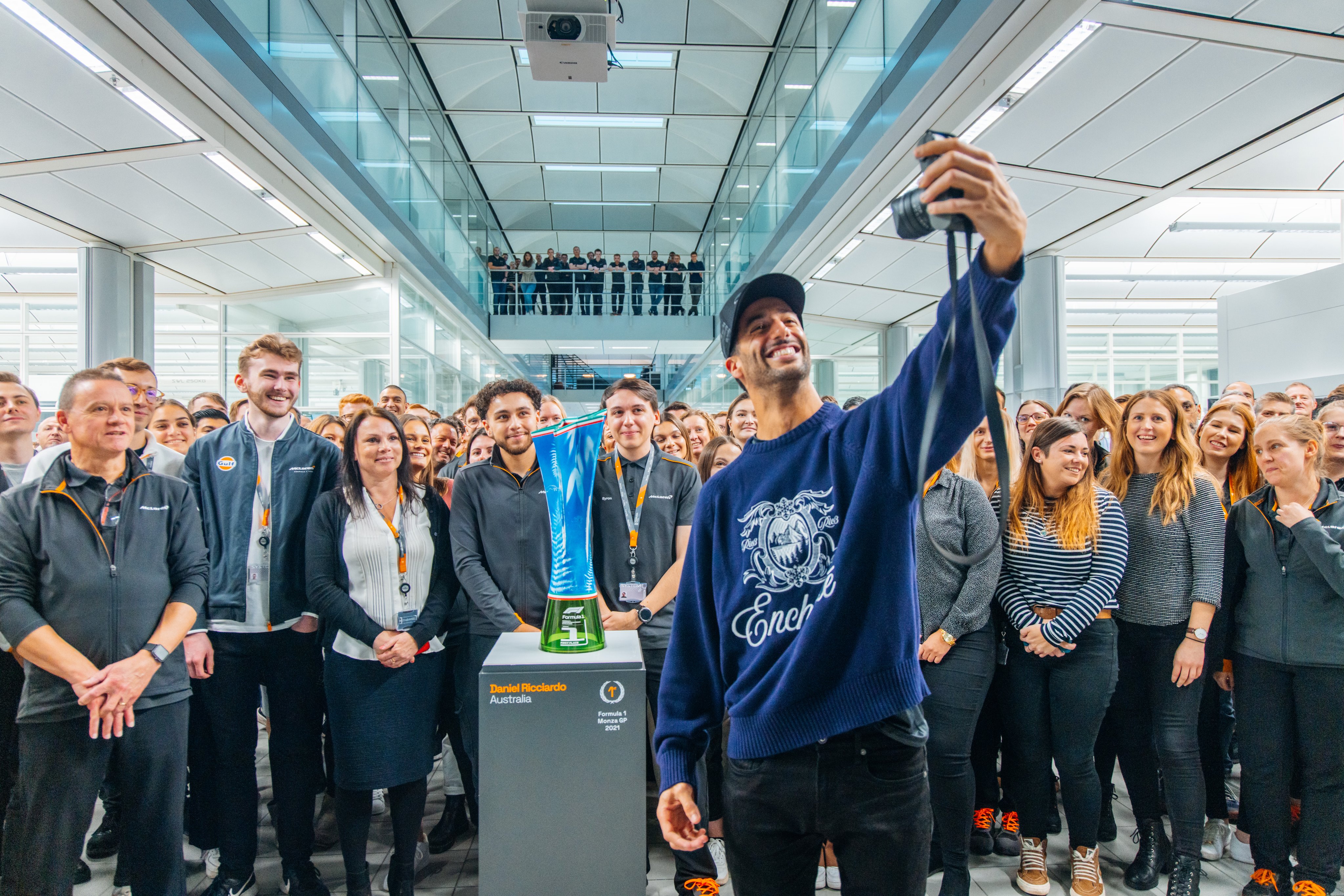 How was 2022 for Daniel Ricciardo?
It was a completely different story on the other side of the garage as Ricciardo struggled again in 2022. Reflecting upon his season and his time with McLaren overall, the Aussie freely admits to his struggles. Whilst trying to analyse where he was going wrong with the car, he concluded that he:
"Got a little too deep and a little too lost."
Ricciardo acknowledges that he went too far with analysing his results saying, "it wasn't natural anymore," how he was driving the car. And later concluded that they were "trying to do too much."
In 2022, Ricciardo scored points on seven occasions with his best finishing position being a P5 in Singapore. The Australian driver also scored points during the Emilia Romagna sprint race. Sadly, he finished the 2022 season 11th in the drivers' championship with 37 points.
This run of results and the deficit to his teammate has seen Ricciardo's relationship with McLaren be terminated a year early. McLaren CEO Zak Brown commented earlier in the season on Ricciardo's McLaren career, he said:
"Short of kind of Monza and a few races, it's generally not kind of met his or our expectations."
During the summer break in August, it came to light that Ricciardo would be replaced by Alpine reserve driver Piastri. Brown later commented that making this decision was "the toughest thing I've had [to do] in my time in motorsport."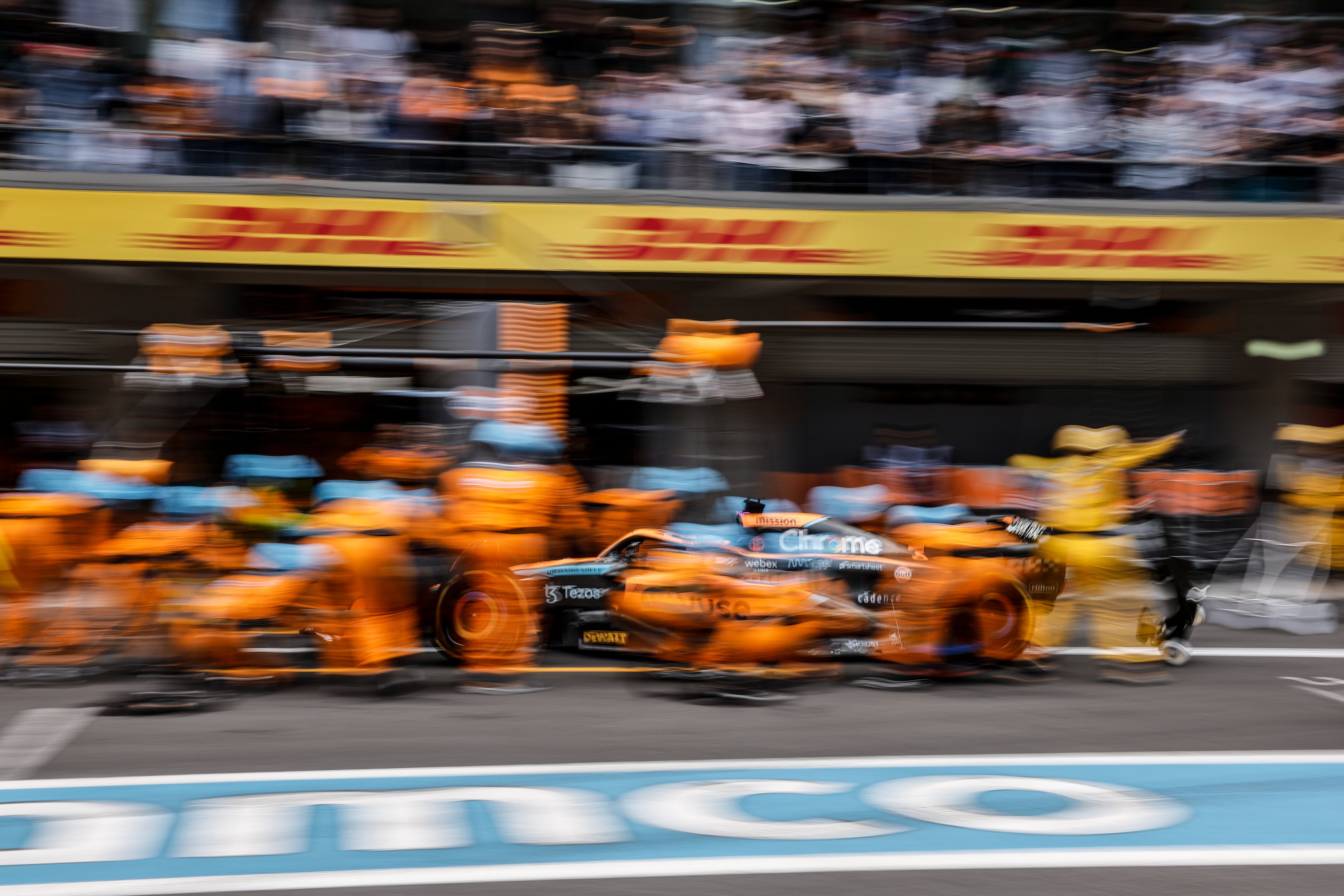 How the McLaren team performed
Taking in the season as a whole, there would appear to be no glaring mistakes made by the McLaren team itself.
While their promising start in Barcelona for pre-season testing was rather dampened by reliability woes in Bahrain, the team bounced back quickly. Across the season they only suffered three reliability-related race DNFs, which is three less than their closest rivals Alpine. Which could bode well for the papaya team in 2023.
The McLaren team also produced the quickest pit stop of the 2022 season. Ricciardo's stop at the Mexico City Grand Prix was the first, and only, sub-two-second stop of the season. The stop-time registered was 1.98 seconds, 0.06 quicker than Sergio Perez's stop at the Sao Paulo Grand Prix in second place.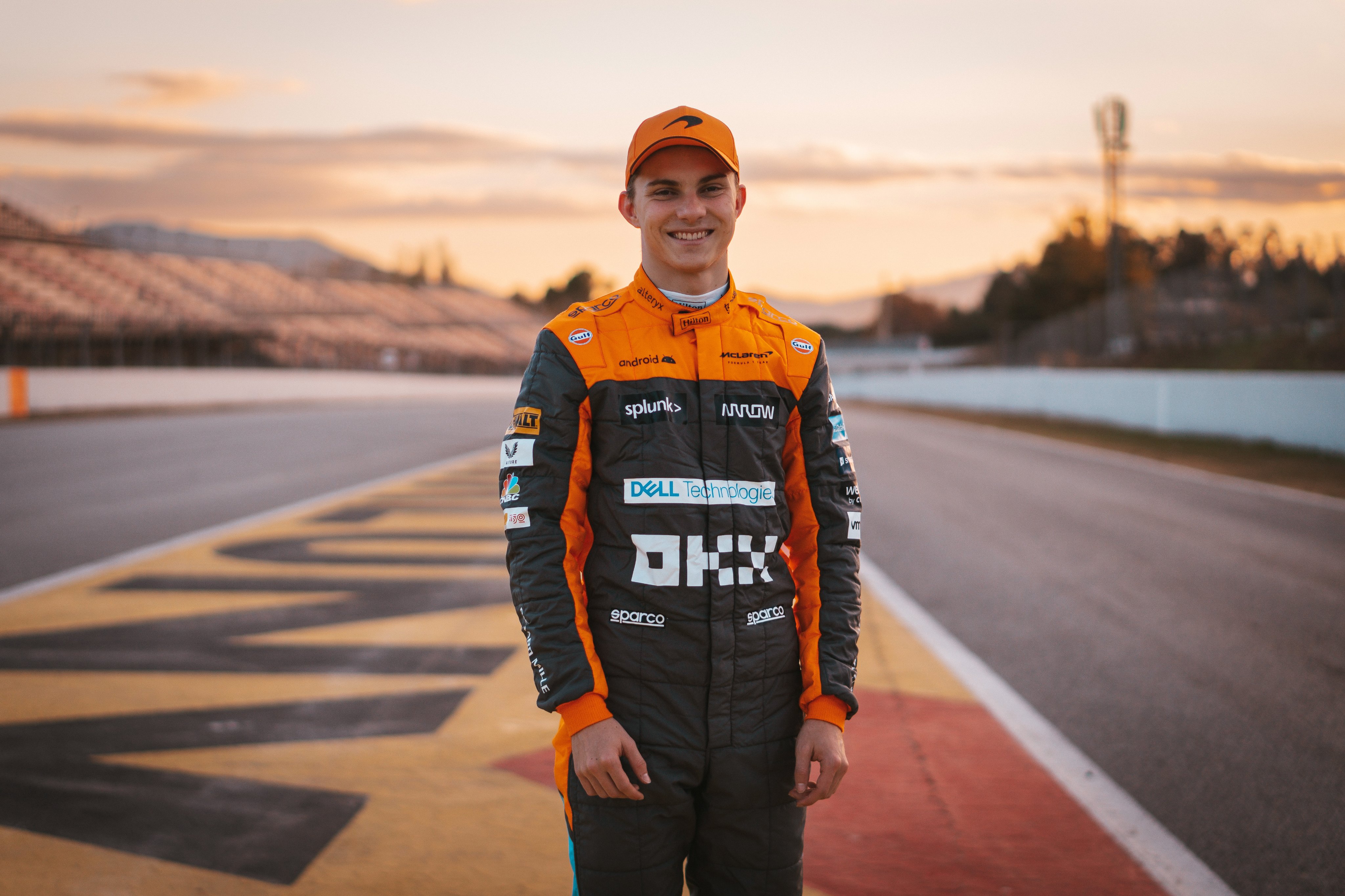 What to expect in 2023 for McLaren
McLaren had a very tricky start to the season. They suffered from unexpected reliability issues as well as Ricciardo testing positive for Covid-19. But the papaya team recovered well. However, 2022 was not as strong as 2021, and they lost out to Alpine in their year-long battle.
In 2023, McLaren will hope to reclaim their position as the best of the rest from Alpine. As well as continue to close the gap to the top three teams. The McLaren Technology Centre in Woking is receiving upgrades that should benefit the team's ability to develop their cars. And Brown has even said:
"I think we'll have no excuses come the 2024 season. And I would like to think that by that point, the sport is going to be so competitive that there'll be a variety of teams fighting for the championship, and I like to think we'd be one of them."
If McLaren wishes to keep hold of their star driver Lando Norris, the team will have to provide the Brit with a car that can compete at the sharp end of the grid. Reflecting on the 2022 season, Norris said while "a podium always means something," he concedes "one isn't enough." Further elaborating on his point Norris admits:
"One time isn't enough for me. It's not a good enough job by the whole team."
With the likes of Red Bull taking an interest in Norris, McLaren will need to provide the Brit with a reason to stay.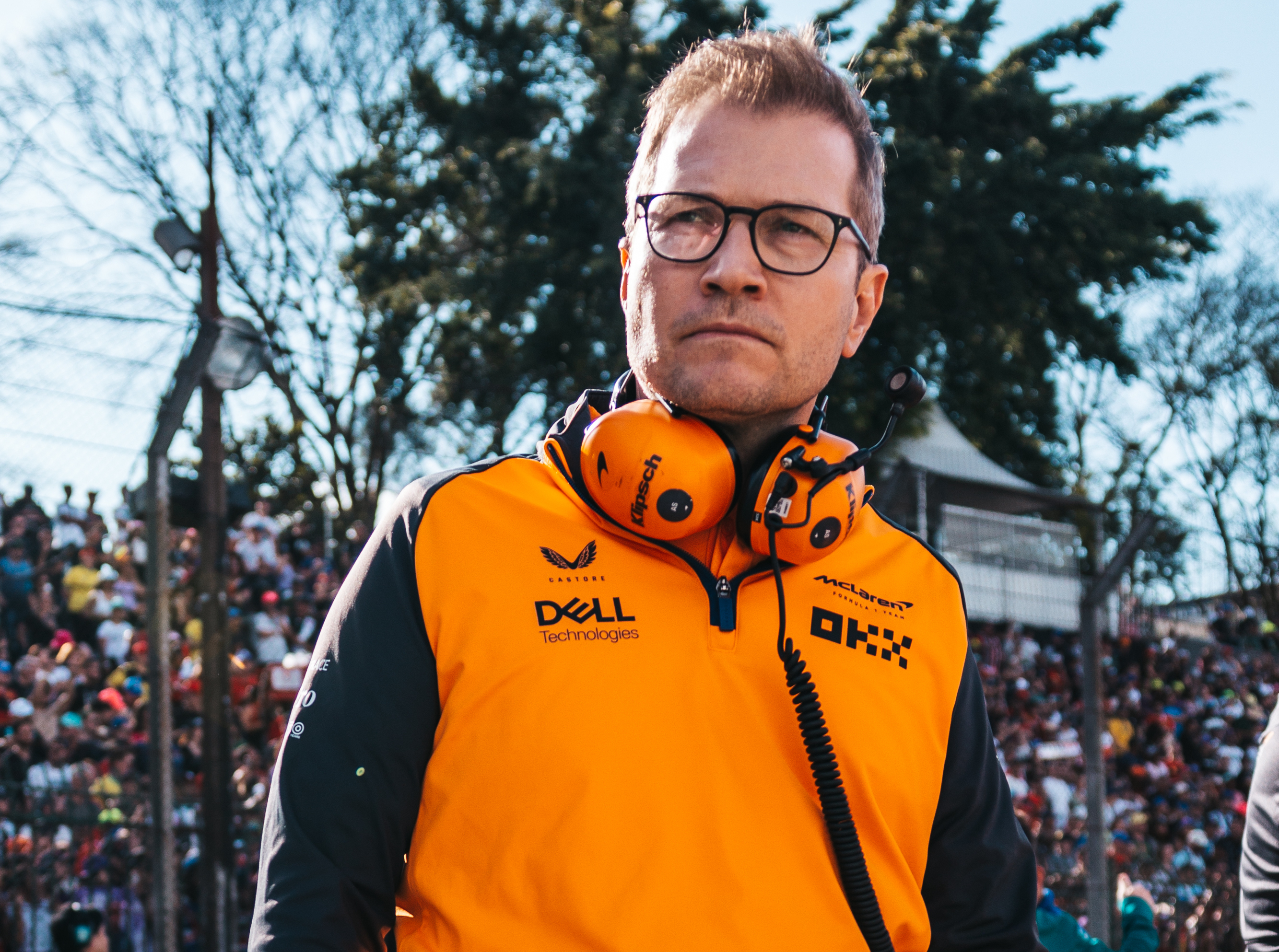 There are also two unknown elements for McLaren going into next year. The first is their new driver Piastri. The Woking-based team fought hard for the former Formula Three and Formula Two champion, but will he be able to deliver?
McLaren will also have a brand-new team principal in 2023, as Andrea Stella replaces outgoing Seidl. Stella has already outlined his wish to see a clear "continuation" of progress, so we will probably not see him make any radical changes.
What will be possible for McLaren in 2023? Best of the rest? And will they be Grand Prix winners once more?
Feature Image Credit: @McLaren F1 on Twitter