Latest Episode | Cut To The Race Podcast
The British driver admits that the F2 season hasn't quite gone as well as VAR would have liked, but that he'd "like to say I'm positive" about his Formula E prospects.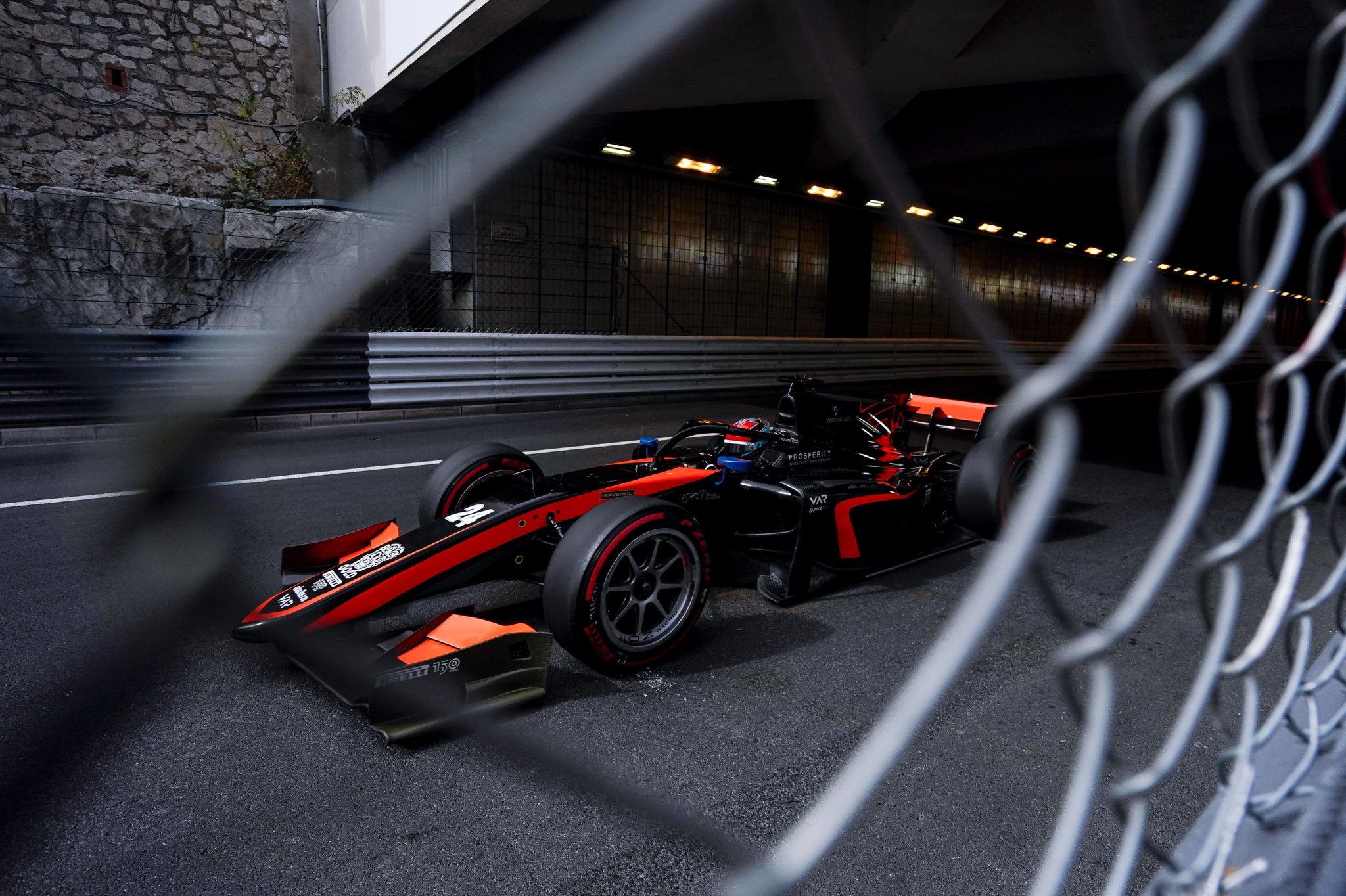 With just days to go before a likely wave of Formula E seat confirmations for 2023, much of the grid for Season 9 is still publicly unknown, or heavy – unconfirmed – rumour, at the most.
Mercedes-EQ reserve driver, Jake Hughes, is in Seoul to support teammate Stoffel Vandoorne's championship bid. But, like many, his eyes will be firmly fixed on what comes after the conclusion of Formula E Season 8.
When speaking with FormulaNerds ahead of the London E-Prix, Hughes said he thinks that "most of the seats are already done [in Formula E]," and that he's "not sure if any more than there currently are will become available."
But, if any do, then surely Hughes is well placed for a seat on the grid at the dawn of a new era for Formula E.
Whilst currently competing in Formula 2 for Van Amersfoort Racing, Hughes's focus has been Formula E for some time. Prior to the F2's Monaco round in May, Hughes confirmed this, whilst highlighting his obviously strong credentials:
"My goal at the moment is to be in Formula E. I feel like there's probably not a better-prepared rookie that there's ever been for Formula E than me. And being reserve driver, now, for two years with the championship-winning team; I've worked simulator roles at other Formula E teams as well, so I'm pushing everywhere, to be honest. Not least with what is the current Mercedes team."
A "difficult" season so far
Hughes has had a testing campaign in F2, where strong performances have been married with misfortune.
The Van Amersfoort Racing driver was stripped of an early season sprint race podium in Saudi Arabia after his car's skid plank was found to be too thin. Hughes followed that disappointment up with a strong P4 in the feature race the very next day, showcasing the mixed fortunes he's experienced.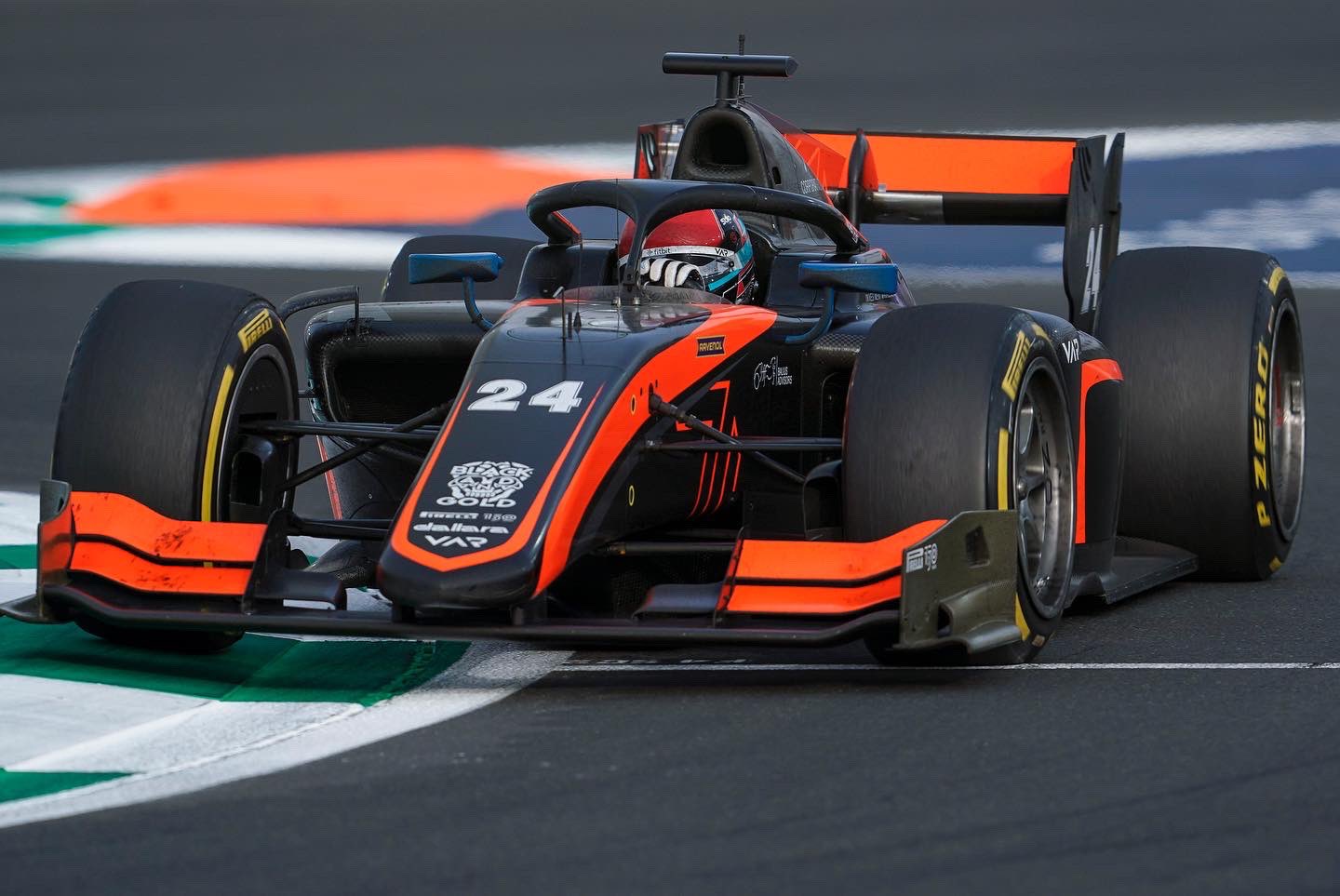 A regular top 10 qualifier, Hughes has enjoyed opportune starting positions for sprint races and the chance to pick up good points in feature races. However, in their first season in F2, VAR have often struggled for race pace, which has prevented Hughes from capitalising on his strong Friday form.
Hughes admits that the season hasn't panned out the way he'd hoped:
"Obviously, the year hasn't gone quite as well as us as a team would have liked. And sort of thinking back to it now, it was almost inevitable that it would be difficult for a new team jumping into F2…

"So, we're still in that realm – in terms of Van Amersfoort – of trying to find that click with the car, to take the big step. I think we made a step in Austria, which is a bit unfortunate now that I'm out the car for two weekends."
Indeed, Austria and the subsequent two rounds Hughes alludes to also exemplify his season; luck and the Sun shined down on Hughes in Austria, which allowed him to carve his way through the field in a chaotic feature race from P19 on the grid to P5 at the flag, all before being struck down with COVID-19 on the eve of the New York E-Prix, which he was due to attend.
Carnage and COVID
Hughes's bad bout of COVID-19 meant that he had to miss the F2 rounds in France and Hungary. But he did recover in time be at the London E-Prix, where FormulaNerds caught up with him.
Speaking of his experience with COVID, Hughes shared that he had it "pretty bad." The decision was made for German driver David Beckmann to deputise in the no.24 car over the France & Hungary double-header, which Hughes described as "sensible" and the "right decision" given that he was feeling rough for a "good week, 10 days."
Round 11 of the F2 championship is at Spa-Francorchamps at the end of August, which will be over six weeks since Hughes was last in his F2 car.
And the carnage
That chaotic feature race in Austria proved to be another highlight of Hughes's season. He talked FormulaNerds through the melee from his perspective:
"We did the two installation laps to the grid, and it was clearly wet. I think everyone was on wets by the time I got to the grid – no one was stressing to change to slicks.
"With four minutes 30 [seconds] to go, we were still undecided. And basically, all that happened was the sun came out and we thought 'let's just go for it'. We were under stress to get the car turned around in time. We got it wheels tort with 20 second to go till the [3 minute] signal. But I was still on the grid at that point thinking 'I'm unsure, like it's 50/50'. It was just the sun that was making it 50/50 and not 80/20, or something like that."
P19 to P5 at the end 💪🏻

Great call @VARmotorsport on the tyre strategy and a good improvement in race pace today. More to come 🙏🏻

📸: @jamesgasperotti #F2 #F1 #AustrianGP pic.twitter.com/OVImDxpgYj

— Jake Hughes (@JakeHughesRace) July 10, 2022
"I went out on the formation lap and the track dried; I could not believe how much the track had dried with about five minutes of sun on it. And I instantly started smiling on the formation lap because I just thought 'I'm on the right tyre'.
"After that, it was carnage. I got stuck behind a crash with – I think it was – [Liam] Lawson and [Cem] Bölükbasi at turn one, that lost me three or four places. That's how I lost positions to [Roberto] Mehri and [Olli] Caldwell.
"So, that stopped me having a chance at running at a podium, really. But it was carnage, I didn't know exactly what race I was in, in terms of what cars I was racing with."
Securing a seat
When asked whether a strong end to the F2 season will translate to getting a seat in Formula E for 2023, Hughes pointed to why he took the drive with VAR, and how he hopes a strong end to the season could be a deciding factor:
"I think it does and it doesn't, in some ways. I had the option to go and do some GT racing this year, and the reason why I decided to do the F2 scenario, was one; I thought it was a very good opportunity that doesn't get handed around very often and a chance to drive in F2; and it was the chance to hopefully get some results to, sort of, give FE teams a nudge."
Within the context of the steps forward taken in Austria, he added that if they "continue on that path – hopefully sooner rather than later with only four races to go – and we get some results, then potentially that can help with FE."
Hughes has also confirmed that he'd "had discussions with various teams," including McLaren, who take over Mercedes-EQs' Formula E entry for 2023.
The "last box to tick"
In Monaco, the Briton spoke about race mileage being "the last box to tick," and how that is the worry for Formula E teams when considering rookies. Hughes echoed that in London, but rightly remained bullish above his experience and his prospects:
"It's always the same situation for someone like me, as a rookie. Especially in FE, they want experience, and that's always the tricky chicken and egg one that someone like me is facing. Everyone wants experience, but how does someone like me get experience? Someone has to take a chance, basically.
"And that's what I'm always fighting for. And obviously, the teams sort of at the front of the grid, they can cherry-pick who they want in some ways."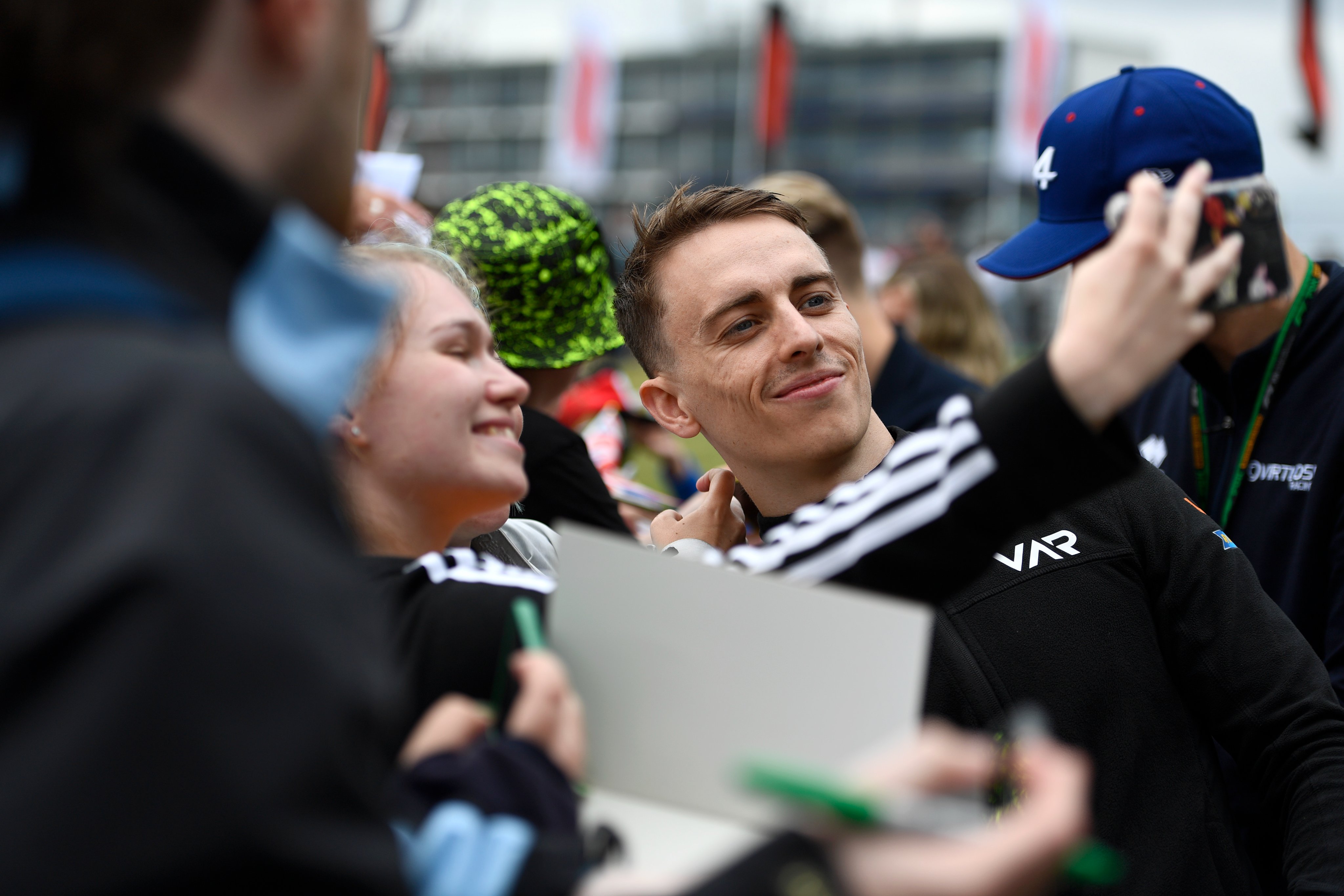 "All I can do is the best job I can on the simulator back at base – and I know I do a very good job on the simulator – and I know the guys really understand that there's the reason I'm reserve driver in the first place, so they know I'll be able to do the job if I need to jump in the car. But I just need that last little nudge to have someone give me a chance.
"I can't really, obviously, say whether I'll be here or not, or on the grid or with a team. It's still up in the air, I'm still pushing. I'd like to say I'm positive, but it changes almost every week at the moment, the scenarios, so let's see."
So, what next?
Two weeks is a long time in the world of motorsport contract negotiations. And whilst F1's silly season has taken centre stage since then; the Formula E paddock awaits a spate of driver confirmations for 2023. Will Hughes be amongst them? Only time will tell.
But for now, the Mercedes-EQ driver is enjoying his time in Seoul and hoping his beloved Aston Villa don't mess up his weekend.
Guys my week is going well so far. Try not to ruin it https://t.co/g0YEAm8A2j

— Jake Hughes (@JakeHughesRace) August 11, 2022
And if any team on the Formula E grid is going to take a chance on a rookie, you've got to expect that Hughes will be high up on their shopping list.
Featured Image Credit: @VARmotorsport on Twitter