Latest Episode | Cut To The Race Podcast
Sustainability has become a popular word in Formula One. As a sport, teams are trying to figure out ways how to become more eco-friendly and carbon-neutral.
The new regulations introduced in 2022 are aimed at the sport becoming more sustainable. Such example is the 10% ethanol fuel that will be used.
Formula One did not start thinking about sustainability just now. The hybrid era presented a system that reuses energy so that cars gain more power. We have already spoke about the famous, Kinetic Energy Recovery System (KERS), which was introduced in 2009 with the new rules back then. This transformed the heat produced from breaking into energy to generate more power in the cars.
Recently, governments have been implementing future plans for road cars to become electric. In motorsport, we have seen the introduction of Formula E, which is gaining more popularity. Formula E is a race for electric racing cars which had kicked off in 2014.
The race is 45 minutes long, and thanks to developments made, there is no need for drivers to change cars during the race. In contrary to Formula One, these cars can only go up to 280km/h and accelerate at a slower pace than F1 cars too.
Despite these differences, will F1 engineers be able to come up with an electric Formula One car that can race up to 80 laps and so become more sustainable than ever?
Jean Todt's Thoughts
Back when he was FIA President in December, Jean Todt spoke to the BBC about the matter and explained how: "it's simply not possible."
The 75-year-old explained, "In Formula One, a race distance is about 200 miles (305km). Without recharging, with the performance of the cars, electricity will not allow that. Maybe in 20 years, 30 years, I don't know. But at the moment it would be simply impossible."
Despite the above comments, Todt mentioned Formula E, and explained how with further development such races became possible.
The Frenchman said, "Eight years ago, to do a 45-minute race, drivers needed to change cars halfway through, because of range limitations. Now, we can do the same race distance with only one car.
"All of this experience, all this research, is profitable to road users. That's why now you hear about electric cars with a range of 400-500 kilometres (250-310 miles) which was not the case 10 years ago."
Besides the above-mentioned difficulty, Todt also explained how if F1 cars become electric, they will make no sound, and it might not go down easy with Formula One fans. In fact, when the FIA implemented the hybrid units and cars were allowed 100kg of fuel throughout an entire race rather than 150kg, many complained that the cars were not making enough noise.
This was an incentive to increase sustainability, and despite complaints, Todt explained how if electric cars were to happen, eventually people would get used to the fact that they don't make much noise, "The fanatics, they weren't happy because they said 'we don't hear the noise.' But we don't hear that anymore. You get used to it. There is great interest in Formula E – where there is no noise (at all). So I think it's very important to teach the supporters, to teach the fans, why we change the regulations."
The FIA's aim is to make F1 carbon-neutral, as Todt further on explained: "Formula One is not going to produce pollution – CO2. Which is what we need to achieve. With hybridisation, very much developed, and with zero emission fuel."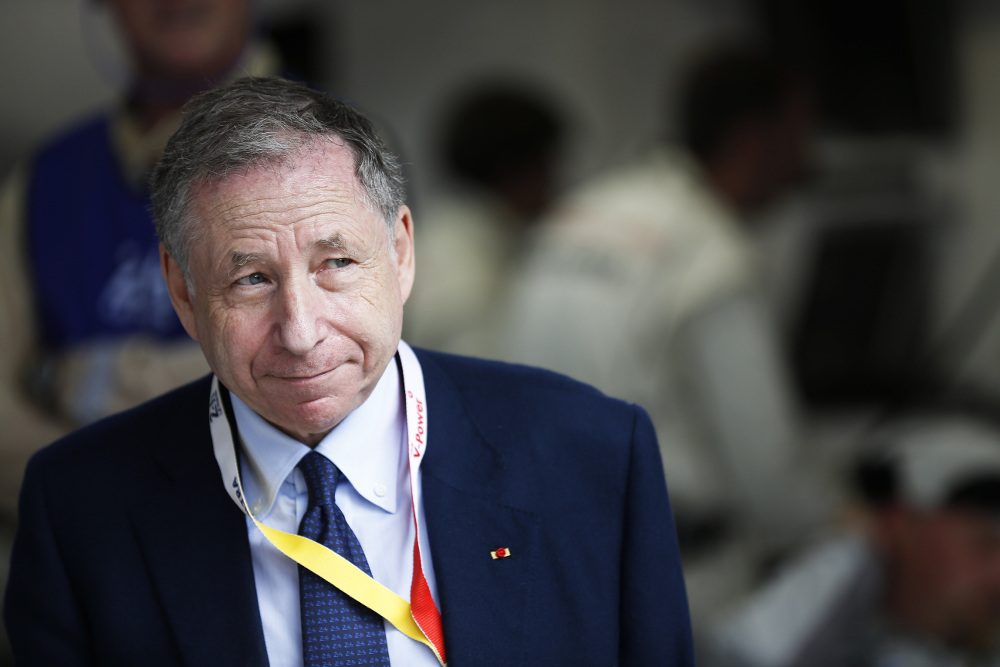 Image Credit: FIA
Williams Advanced Engineering
Sustainability is something difficult to achieve in Formula One, because the point of the sport is to go faster and faster. One of the main teams which is making great innovations in this aspect is Williams.
The racing team founded Williams Advanced Engineering (WAE), which specialises in producing batteries and power units, especially for sustainable companies. Last week, it was announced that WAE signed a partnership with Fortescue Metals to develop a battery which will see the mining company become carbon-neutral by 2030.
WAE worked on several projects regarding electric cars and sustainability, and one can only wonder whether they are developing a project for an electric Formula One car.
The several projects include:
All Formula E cars were supplied with batteries from WAE for the first four series. WAE also helped supply Electric Touring Cars and Extreme-E
They work with Sainsburys to provide them with energy-saving refrigerators using Formula One car wings to channel cold air back into the unit.
Thanks to investment from EMK Capital, they have launched Hyperbat together with Uniport.
Forbes spoke with the WAE Chief Executive Craig Wilson who explained that "Hyperbat is a project we are extremely excited about because it has enormous potential. Right now, if you are a carmaker or want to make an electric vehicle, you are limited when it comes to specifying a battery. If you are a smaller company, you may have to make do with whatever battery you can source off-the-shelf. Hyperbat seeks to change that. It distils our knowledge gained in batteries into a centre of excellence for battery technology development and manufacture"
Together with Jaguar, they also produced the C-X75, which emitted 99g/km less of CO2 and reaches a speed of about 200mph. As Wilson explained it, they wanted a car that would "achieve the performance of a Bugatti Veyron, the emissions of a Toyota Prius and the pure electric range of a Chevrolet Volt."
Throughout his interview with Forbes, Wilson also explained that "the main challenges, though, are common to all types of vehicles: how to improve the power that a battery can produce and accept, whilst maximising the energy that it can store."
And that is why electric cars will most probably not make a part of Formula One's future. Considering the speed at which such cars race, will it even be safe to create a battery that have to store such high energy, especially when it comes to breaking zones?
The similar characteristic that Formula One cars hold when compared to those electric is that they have a lithium-ion battery, which Wilson explained as the best technology to currently use, so that owners will have to charge less frequently.
To wrap up all this, Wilson explained about the development that WAE plans to keep making, and you never really know if some of it might actually affect the construction of the Formula One car.
He said, "We relish the pace of development. We work across a wide variety of sectors, from automotive to marine and aerospace – but the common themes resolve around light weighting, aerodynamics and electrification. Our primary focus is on technology development in these fields. We have made enormous leaps in our battery technology in a relatively short time, which makes me very excited for what the next few years will bring.
"Perhaps what is also exiting is the fact that it's not just the battery that can make the difference. You need to look at every part of the package. Can you make the car lighter? Can you make it move through the air more efficiently? That is what we are good at – and by applying all of our skill and knowledge, we will make even greater leaps."
Feature Image Credit: @F1 on Twitter.