Latest Episode | Cut To The Race Podcast
We are hearing about Lewis Hamilton and the FIA and Mercedes non-stop. Literally. But also, we are hearing about the new regulations non-stop too. And we cannot help it. It's just 2022 is such a mystery. What does this season hold?
Will Lewis Hamilton race again? Will the new regulations actually make mid-table or even smaller teams competitive?
Let's take a break from the Abu Dhabi showdown and let's talk about the possibility of history repeating itself. Imagine that from finishing in eighth in the Constructors' Championship, to leading it and winning it the next year. Imagine if Williams pull that off.
Why am I insinuating this? Because in 2008, Honda finished in eighth and then the team was bought by Ross Brawn and turned into Brawn GP. New rules came into play, Brawn GP produced the best car basically and went on not only to win the Constructors' Championship but their driver, Jenson Button, won the Drivers' Championship while his teammate, Rubens Barrichello finished in third.
Image Credit: Clive Mason
Alfa Romeo Boss Believes Customer Teams Will Benefit
Let's start with what the current teams are saying. Alfa Romeo Technical Director Jan Monchaux spoke about the situation and admitted that there might be a slight chance that customer teams benefit from the new rules. Reason being that this year, these teams will not be able to buy any parts from the previous seasons. All teams must create their parts froms scratch. That means that Mercedes' and Ferrari's customers, will actually be equal to them on a certain level.
Monchaux said, "Yes, I would think so. I mean, on paper, it's possible. The rules imposed on the manufacturer [mean they have] to deliver exactly the same hardware and the same engine mode. If the manufacturer is also following the rules and transparent enough, I don't see why a midfield team could[n't] do an outstanding job in the first iteration compared to established teams."
He was asked on whether the Brawn GP history could repeat itself and he answered, "That was a peculiar case. That domination would be very surprising. But having, all of a sudden, some cars that [are] in the midfield, irrelevant of upper part or lower part in the midfield, and doing a huge step forward at the start of the season? For me, it's fully possible."
And well, we did learn in F1 that everything is possible, some the hard way unfortunately. So what led to Brawn GP winning the championship in 2009?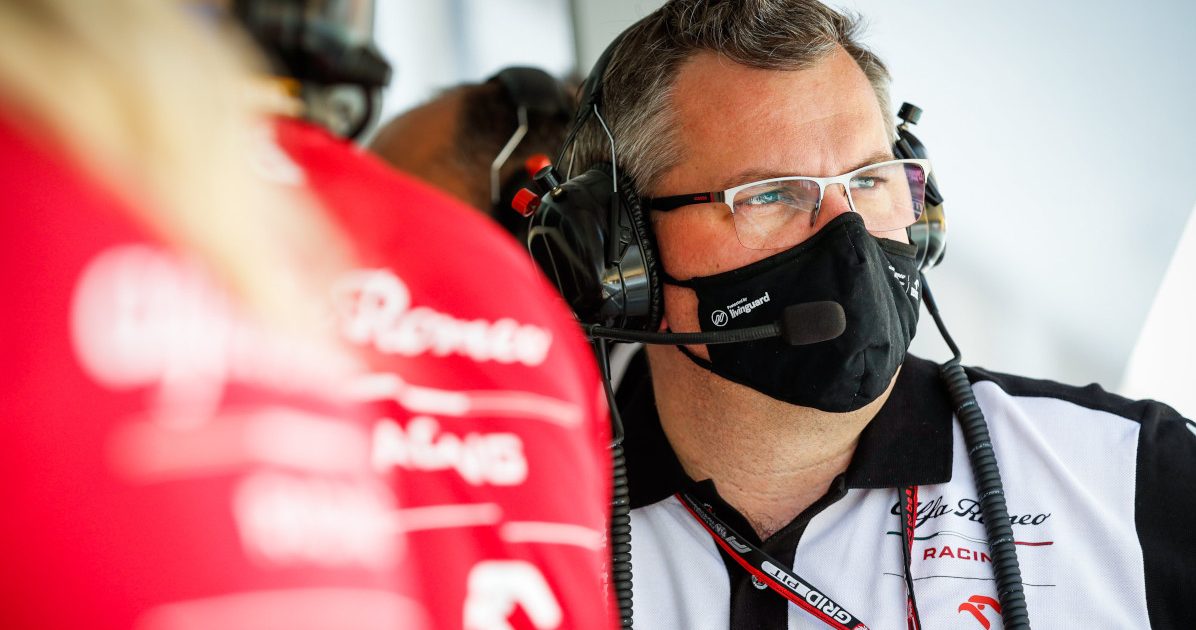 Image Credit: www.planetf1.com
New Regulations in 2009
For the 2009 season, the FIA announced new regulations which affected mostly the areodynamics part of the car. Some of these regulations included:
The front wings had to be lowered and wider, this meant that downforce will be reduced. This regulation raised concern amongst drivers because they were afraid that the wings were more prone to getting hit while overtaking, especially at the beginning of the race at turn one, where most of the drama happens.
The FIA wanted any viking horns, any Gurney flaps, anything of this sort removed from the monocoque of the car.
The place of the diffuser was also to be changed. Previously the diffuser was put under the car, but from 2009, the FIA wanted it to be put above and at the back, which reduced grip and downforce by at least 50%. This resulted in the rear wing being put much higher and it was also made more narrow.
The FIA also brought in the Kinetic Energy Recovery System, also known as KERS. This had to do with the braking part of the car. When drivers brake, heat is released and it was removed by vents installed in the car. To help the drivers gain some speed, calculated at at least 80 horsepower more, it was decided that all cars need to implement a flywheel or battery to capture this heat and then it transforms into more energy.
The Creation of Brawn BGP001
On 5th December 2008, Honda pulled out of Formula One, and that is when Ross Brawn stepped in to take ownership of the team and rebrand it as Brawn GP. This basically saved the jobs of many people, going into Christmas, thinking that they will be unemployed. Luckily Brawn saved their day and continued from where Honda left off.
Preperations for 2009 were already underway and the team led by Chief Designer Jörg Zander and Aerodynamicist Loïc Bigois had started developing the what was to be called the Honda RA109. Honda left not knowing that this chassis would go on to win both Constructors' and Drivers' Championship that season.
This chassis was developed with a double diffuser. This helped to regain downforce and grip as much as possible, after the change in position because of the new regulations reduced it. Some complained that such innovation was illegal, but loopholes were found around it and the FIA allowed it. Later on, McLaren Mercedes Team Principal at that time, Martin Whitmarsh, had agreed to supply Brawn GP with a Mercedes V8 engine which fit right perfectly with was then transformed to the Brawn BGP001.
The team was named after Ross Brawn because he was the one who stepped and saved the jobs of many and prepared the team for a season that laid out the path for what we now know as Mercedes AMG Petronas F1 Team. The only worry that they had was how to tackle the KERS, but they found a way around that too.
The season started, and they could not have began it any better way. A Brawn GP 1-2 with Jenson Button first, and Rubens Barrichello following. Some call it a miracle that in such a short amount of time, this team managed to create something which went down in Formule One history.
And who knows? Maybe it could happen again this year.
Image Credit: Clive Mason
Head Image Credit: Mark Thompson