Latest Episode | Cut To The Race Podcast
The F1 season is a mere two races old, but it's already evident that Max Verstappen's closest and only rival for the title will be his teammate, Sergio Perez.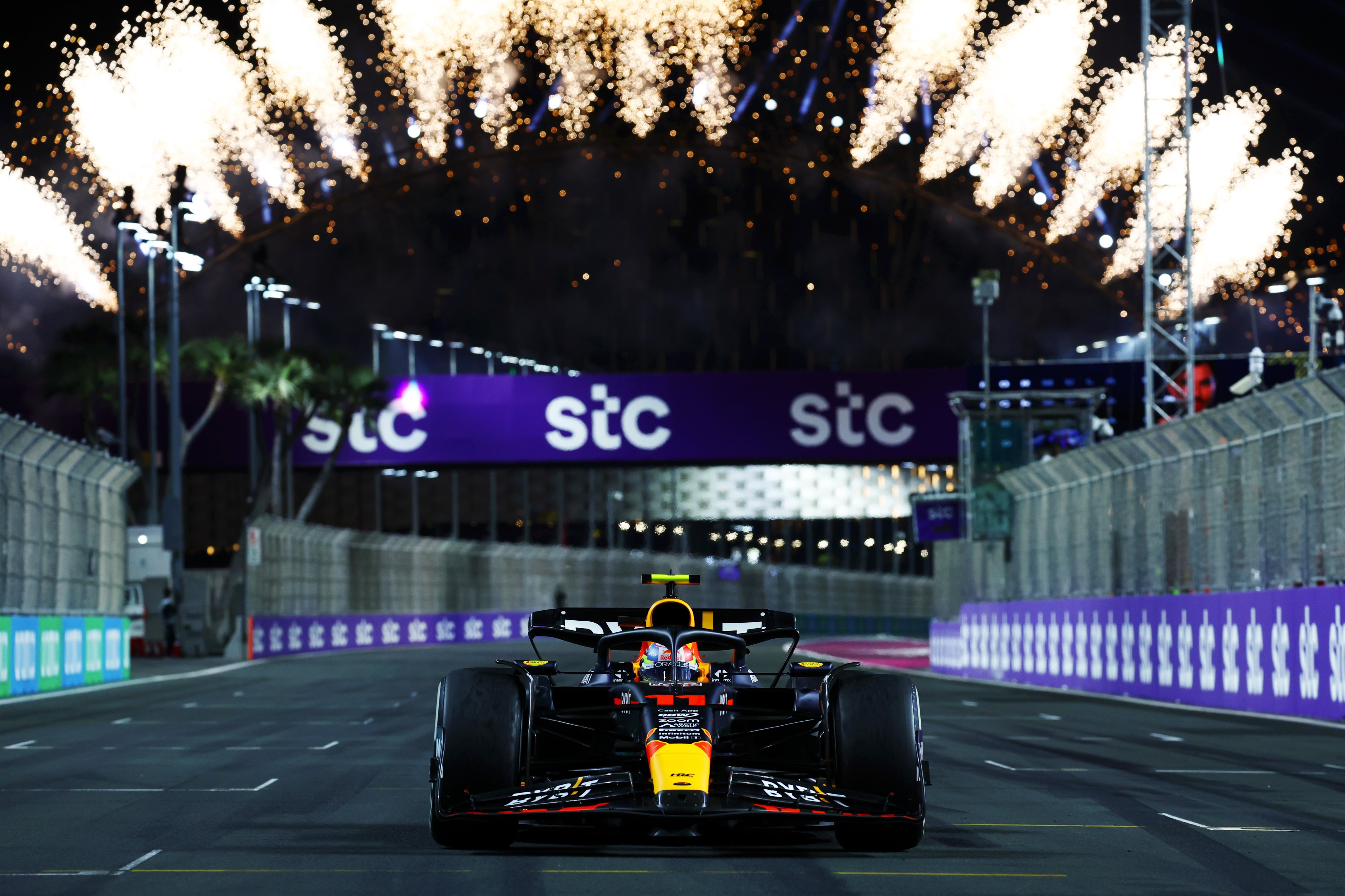 On Sunday evening, Red Bull's supposed second driver took victory on the streets of Jeddah – his fifth win in F1 and vindication for missing out in Saudi Arabia 12 months ago.
It allowed the Mexican to close to within one point of his double-world champion teammate. It would have been the championship lead had Verstappen not nicked the fastest lap from Perez on the last lap. This resulted in a two point swing in the Dutchman's favour.
But more on that later.
Intra-team championship battles
What we already know of the 2023 F1 season is that it's almost certainly a two-horse race between Verstappen and Perez. Many would contend that even still, the latter cannot mount a title fight against the former over a 23-race calendar. Fair enough.
Wonder why Checo tweeted, deleted, then tweeted again about his victory… but on the 2nd version he deleted the statement:

"I want to be a champion" #F1 #checoperez #RedBullRacing #SaudiArabianGP pic.twitter.com/KRgqnvGgW6

— FormulaNerds 🤓🏁 (@Formula_Nerds) March 21, 2023
However, when your only competition is across the garage from you, funny things can happen, and the importance of a variety of factors becomes distorted. In short, the natural order of things is flipped on its head.
For example, all of a sudden, one car having worse reliability becomes a bigger problem, because there is no one to take points from your teammate if you get issues.
Nobody could stop @SChecoPerez in Jeddah 💪#SaudiArabianGP #F1 pic.twitter.com/h0FUWND4Gz

— Formula 1 (@F1) March 19, 2023
And team orders become even more contentious. You perhaps lose your ability to trust what your team is telling you, and you might question where their loyalties lie.
Unfortunately for Sergio Perez, when it comes to being unable to trust your team or questioning their loyalties, it's nothing new to him.
Red Bull is an obviously partisan operation, even if they're not explicitly open about it; it's Max Verstappen's team. And understandably so – he's a generational talent that has taken them back to the summit of F1, beating the greatest team and greatest driver of all time in the process.
But with Mercedes and Ferrari lagging behind and Aston Martin not quite into a championship window, 2023 provides a unique opportunity for Perez.
How does this relate to Nico Rosberg?
Nico Rosberg spent four seasons as teammate to Lewis Hamilton between 2013 and 2016. Only once did he beat him over a calendar year; the final of three championship battles between the two.
Whilst the commitment required and the mental load endured were so severe it forced him to retire after taking his sole F1 title, Rosberg proved that he could beat Hamilton over the course of a season.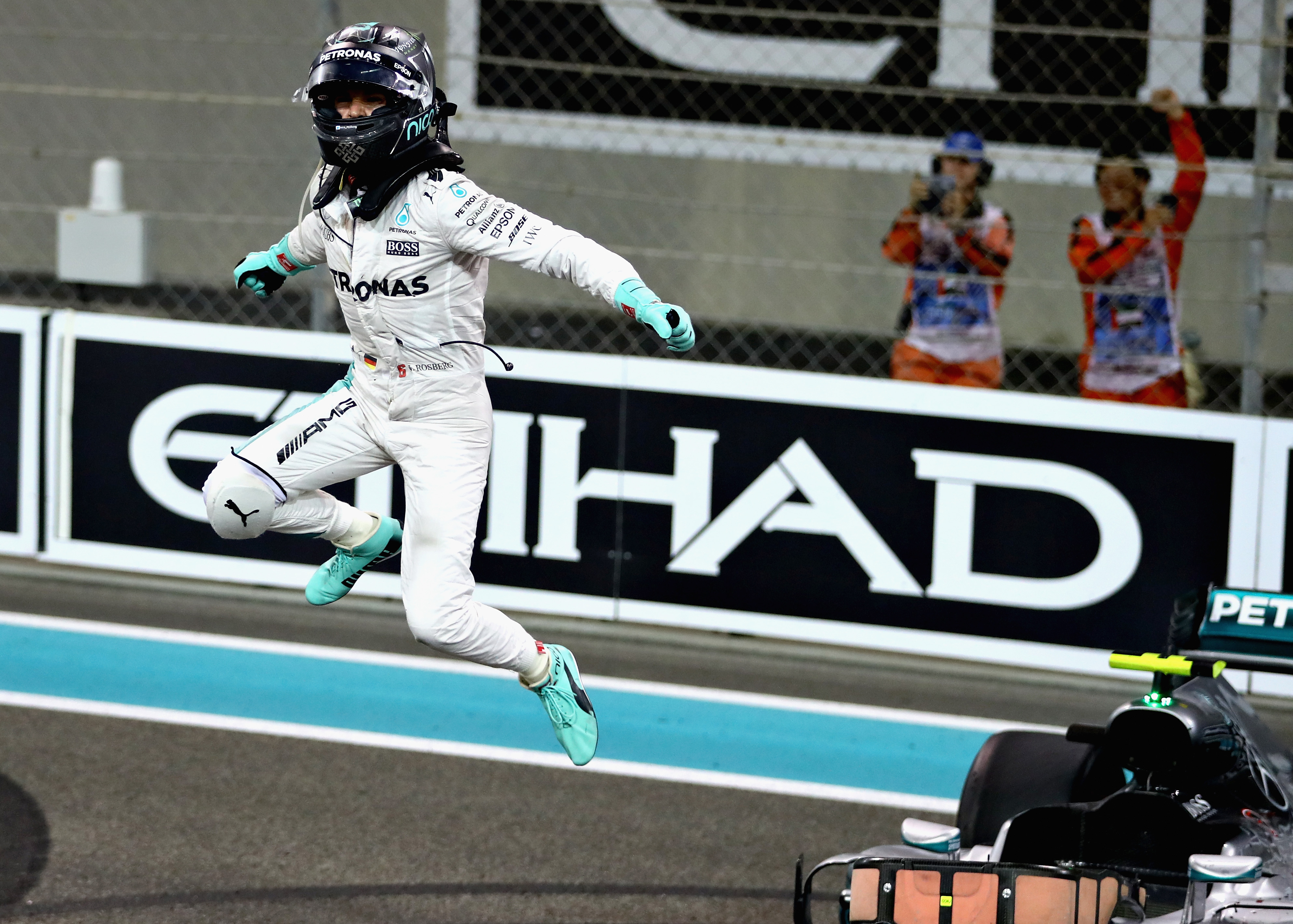 Now, there are some key differences to highlight between Rosberg's and Perez's situations that need to be addressed.
Firstly, when Hamilton joined Mercedes in 2013, Rosberg had already been there for three seasons, whereas Perez joined Red Bull long after Verstappen had taken reign there.
Secondly, the German was able to push his new teammate close from day one and finished just 18 points behind Hamilton in 2013 – the one season they weren't fighting for a title. Rosberg also took two wins to the Britons one.
Then came 2014 and 2015, straight fights between the two Mercedes drivers for the championship. Whilst Hamilton walked the title in 2015, the year prior went down to the final round, showing that Rosberg could contend.
Ultimately, the gulf in talent, pace and whatever else between those two drivers was smaller than the one between Verstappen and Perez. Plus, the dynamics within the team were very, very different.
Nevertheless, Rosberg produced the modern playbook on how to beat your legendary teammate – the blueprint that Perez will almost certainly have to follow to take an F1 World Drivers' Championship.
When it comes to Red Bull, what more did we learn in Jeddah?
Evidently, when you peek beneath the surface, all is not well at Red Bull.
Yes, the car is miles clear of the competition, to the point that both titles already look like a foregone conclusion. However, there is a lot of tension internally, particularly between Verstappen and Perez's respective camps.
Of course, much of that is the remnants of the animosity seen towards the end of last season, but that hostility is almost certainly renewed after the weekend in Saudi Arabia.
The first area of contention is reliability. Verstappen seemed particularly irked by the driveshaft issue that brought his qualifying to a premature end and saw him start the race P15. The 25-year-old confirmed this on Sunday when he voiced his concerns about reliability and reiterated that he isn't there to finish second.
Max will start way back in 15th after this issue in qualifying ⚠️

Where will he finish on Sunday?#SaudiArabianGP #F1 pic.twitter.com/JzVCHFsKvX

— Formula 1 (@F1) March 18, 2023
And maybe he has a point, as impressive as Rosberg was in 2016, he was without a doubt advantaged by Hamilton's reliability issues that season.
Verstappen knows that an issue in a race – which he was concerned about on Sunday – will likely result in a 25-point swing in Perez's favour. A couple of those and it could start to look interesting.
What about on track and over radio?
En route to P2, Verstappen effortlessly carved his way through the field, to nobody's surprise. But once there, he was unable to reduce the gap to his teammate in front.
Perez successfully held the delta around four or five seconds and had an answer for whatever Verstappen threw at him.
All that with the Dutchman deliberately undercutting the target lap time Red Bull had set the pair. Either that or Red Bull had deliberately been feeding them different information at different points. Food for thought perhaps.
Regardless, it's the first time Perez has won with Verstappen in second place – a defining moment for the Mexican. Could he have done it without his teammate's issues on Saturday? Perhaps not, but as the mid-race safety car closed the pack up, it was still a statement of intent.
Then there was the misunderstanding – on perhaps miscommunication – over the fastest lap and the decisive point that comes with it.
Heading into the final lap, Perez held that advantage and was under the impression that Verstappen wouldn't push for the extra point. Whilst he may have been told not to by Red Bull, he did anyway.
"What's the fastest lap?"

"𝘞𝘦 𝘢𝘳𝘦 𝘯𝘰𝘵 𝘤𝘰𝘯𝘤𝘦𝘳𝘯𝘦𝘥 𝘢𝘣𝘰𝘶𝘵 𝘵𝘩𝘢𝘵 𝘢𝘵 𝘵𝘩𝘦 𝘮𝘰𝘮𝘦𝘯𝘵 𝘔𝘢𝘹."

"Yeah but I am…" 👀 pic.twitter.com/yptNtgrnv0

— Sky Sports F1 (@SkySportsF1) March 19, 2023
This caught Perez unawares. He felt his team could have done more to keep him informed of the situation. It's undoubtedly a lesson learned for the 33-year-old, as it was perhaps naïve of him to underestimate his known-to-be ruthless teammate yet again.
But can Perez beat Verstappen to the title?
Evidence from their first two seasons as teammates would suggest no. However, was Perez's ability to hold Verstappen at arm's length in Jeddah a pivotal moment?
It's hard to say and definitely too early to tell. We've had false dawns before when analysing Perez's ability to match Verstappen.
The Mexican started 2022 well but tailed off after things first came to a head in Monaco and the RB18 was developed towards Verstappen.
Perhaps the most significant moment for Perez should have been the Brazilian Grand Prix last year but being pipped to the fastest lap point in Jeddah suggests he needed that lesson once again. He can't allow that to happen a third time.
At the end of the day, if Perez wants to mount a title challenge to his teammate, he's going to have to look out for himself and only himself.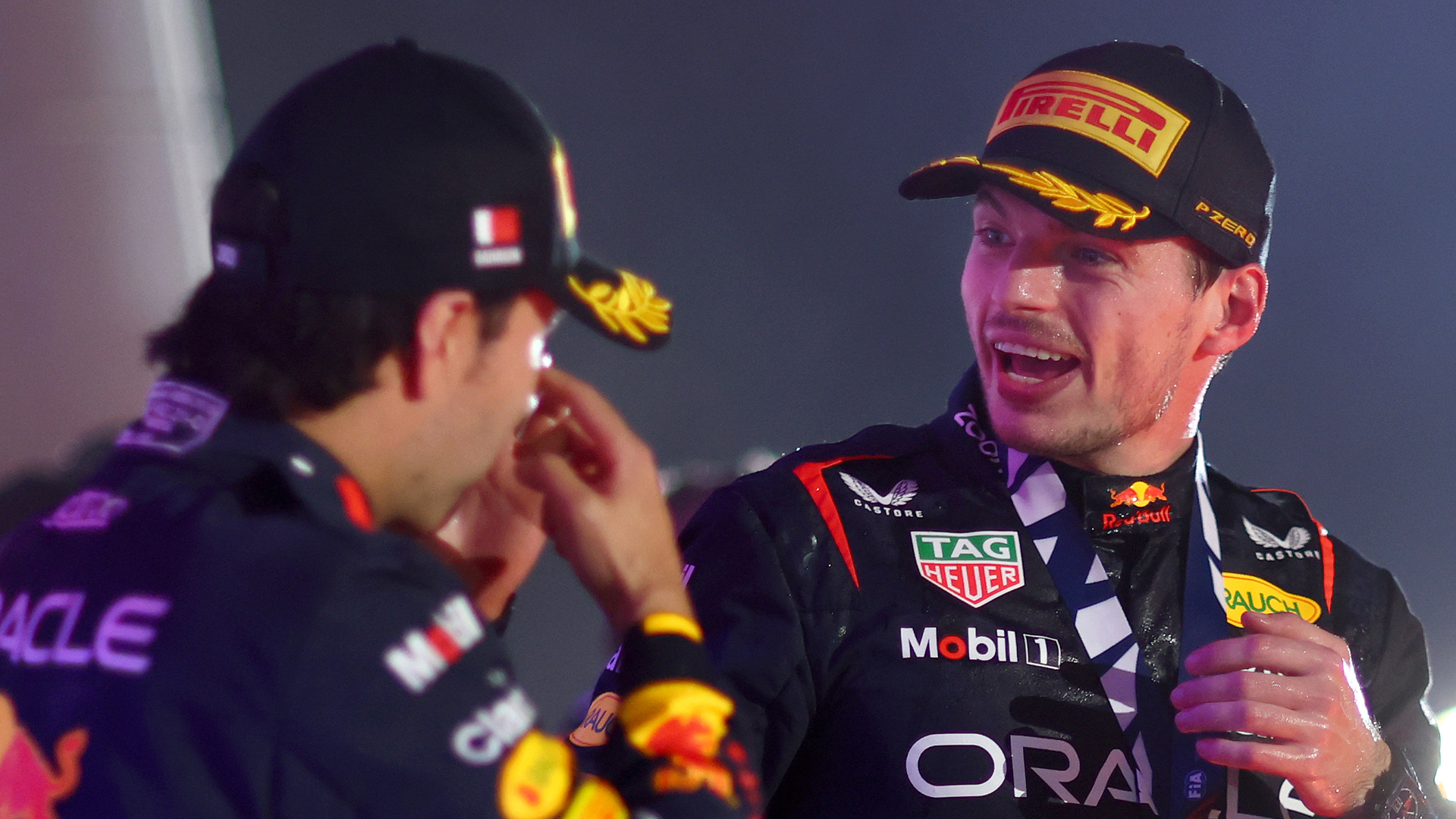 That means defying team orders when necessary and not trusting Verstappen or the information he's provided by the team.
Essentially, he's going to have to take the season at full tilt, take every point he can, and maximise on weekends when Verstappen can't win.
He'll also have to fully embrace mind games and psychological warfare. Rosberg excelled at this, but the mental toughness and effort required to evaluate his performance made him realise he couldn't do it again.
Perez will certainly need to up his consistency and form if he's to even get close to emulating Rosberg, but that doesn't mean he can't or won't.
His best and likely only chance
The fact that the Verstappen camp is already started to play the media game is a good sign for Perez, who would be best served approaching this season as one final push to win a championship.
He'll need to get his elbows out, for sure. So did Rosberg. And there's no shame in that. Verstappen had to use every weapon in his arsenal to beat Hamilton in 2021, and Perez will arguably have to take that one step further to win.
The issue is, that's not something Red Bull, nor Verstappen, will tolerate for very long.
Perez is committed to Red Bull through the end of 2024. However, dominance over their rivals next year is not guaranteed. So, he has a choice: go for broke this season and risk severing the relationship with the team or settle for two more seasons as second fiddle to Verstappen.
I know which I'd choose, and I think we know which Sergio Perez would choose too.
Featured Image Credit: @SChecoPerez on Twitter