Latest Episode | Cut To The Race Podcast
On Wednesday evening, news broke that Colombian racing driver, Tatiana Calderón, would be returning to F2 for the final four rounds of the 2022 season.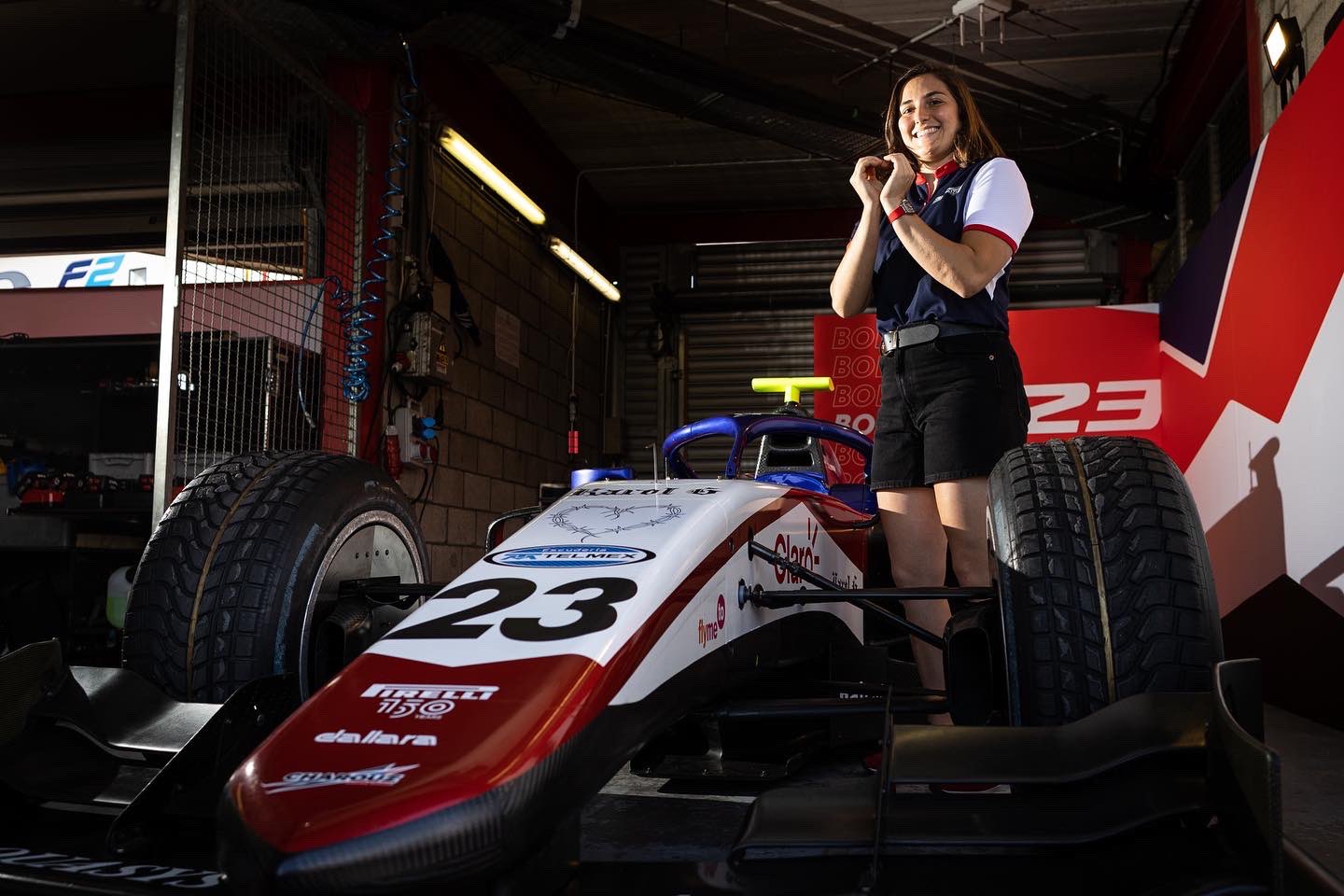 The 29-year-old replaces outgoing Cem Bolukbasi at Charouz Racing System, starting this weekend at Spa-Francorchamps. Calderón is still the only female driver to race in Formula One's primary feeder series, having previously raced for BWT Arden in 2019.
The move is a big moment for the representation of women in Motorsport, and one that will hopefully prove to be a catalyst for younger drivers coming through the ranks.
Since last competing in F2, she has spent time racing in a number of series, including Japan's Super Formula and most recently IndyCar.
A whirlwind week
FormulaNerds caught up with Calderón on her surprise return to the paddock at this weekend's Belgian Grand Prix, which was not finalised until earlier this week, according to the driver herself:
"I was back in Colombia. Saturday, I got a call like: 'Maybe you should get a plane, go to Europe, because there is a chance you may be doing the last four rounds in F2.'
"So, I straight away went to the airport, took the first flight I could. And then the confirmation was quite late, so Tuesday? It's like: 'Okay, you need to be here tomorrow for the seat fit' and I was like: 'Great, I'll see you tomorrow.'"
This didn't leave much time to prepare. Calderón confirmed that it's the first time she's been back in the F2 car since 2019, when the series still used 13-inch wheels, as opposed to the 18-inch version used from 2020 onwards.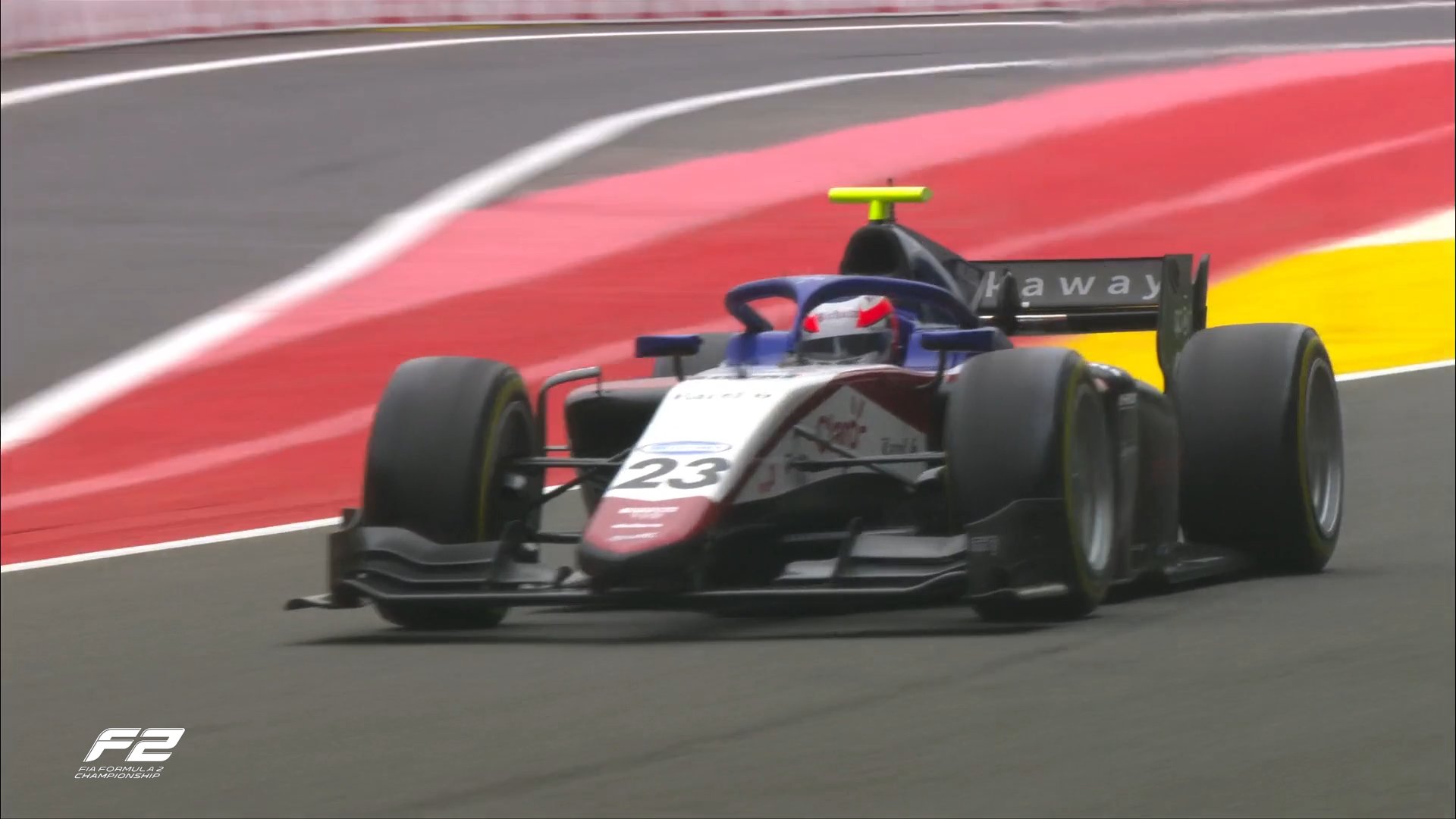 Despite the lack of prep-time, Calderón is "really happy to be back," and raced some of the F2 cars on the F1 game at home, which was "pretty much all the preparation" she had before arriving at the track.
Back with added versatility
When asked how she was feeling about being back in F2, Calderón thanked the whole Charouz organisation for welcoming her "super nicely" and said that she was "super excited" by the prospect.
"I tested with them [Charouz] back in 2018, so they had all my peddle measurements, everything ready for me to just come in and do the seat fit. They've prepared me well for this weekend, so yeah, thanks to them; to the warm welcome F2 has given me."
Getting on to an F2 grid doesn't come cheap. Calderón pointed to the "big support" she gets from her main sponsor, Colombian singer Karol G:
"[It's a] big message for the empowerment of women, so I'm really happy to be here."
Before returning to F2, Calderón's most recent racing venture was in IndyCar earlier this season. Whilst that stint only lasted for seven races, that experience could prove invaluable over the next four rounds.
"Every time you get to drive different types of cars, you have to adapt quickly," Calderón said, whilst confirming that the experience would "absolutely" help.
"In F2, you have very little practice time, so you have to be on it all the time. So, for sure, all that experience that I gained in 2019 – it was quite a tough year – I took that into SuperFormula, into IndyCar. But obviously, they are really different cars, really different tyres.
"Yesterday, I was – in qualifying – still like, not sure how much speed I could carry, and maybe over slowing the car a little bit because IndyCar is a little bit heavier – you cannot carry that much speed into the corner.
"So, [it's] just really good that you have the versatility of adapting quicker. I've been doing that better because I've been all over the place."
Women in Motorsport
Motorsport can be a microcosm for sexism, which is something women in Motorsport have unjust had to deal with and continue to have to deal with.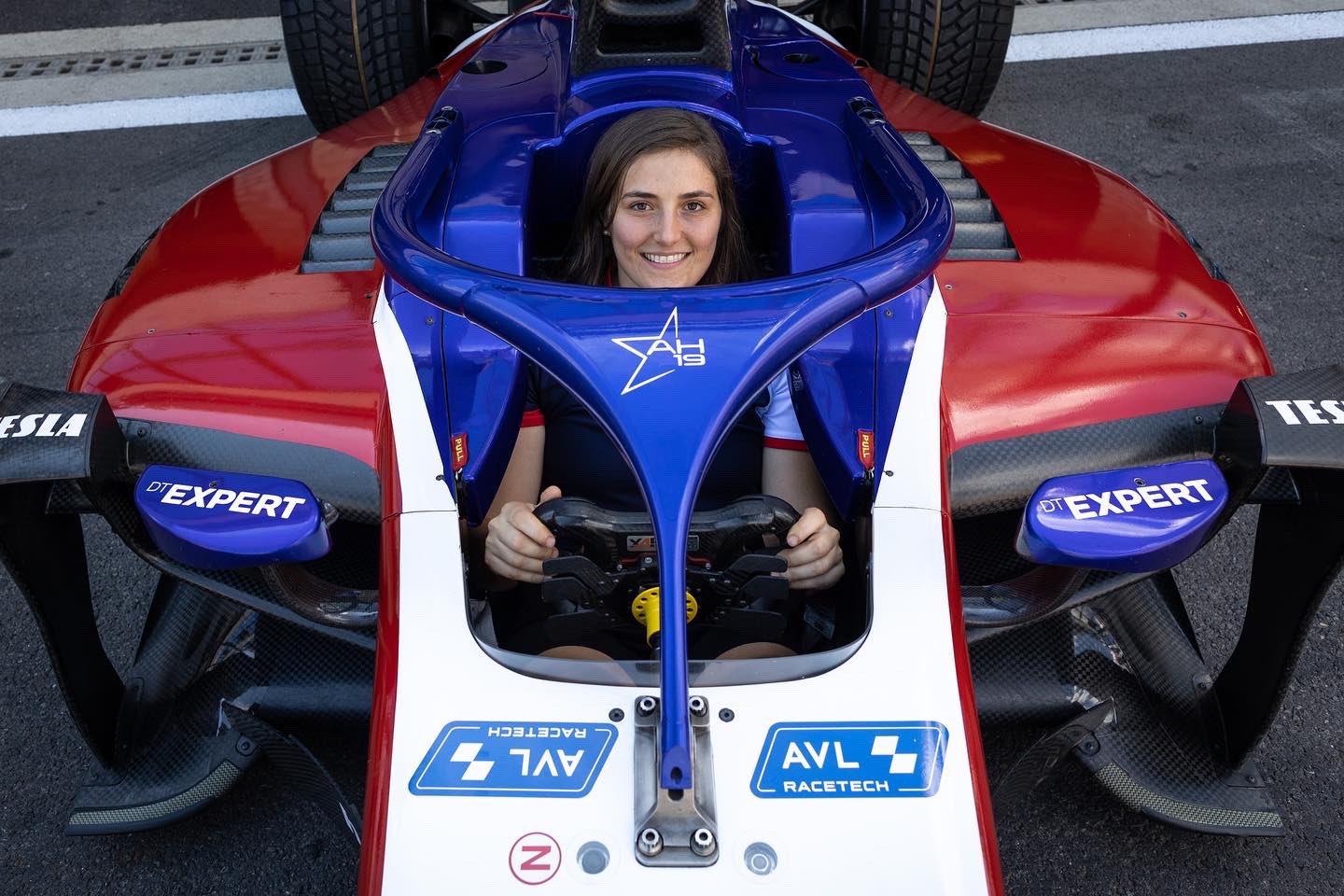 From team personnel all the way through to the drivers themselves, women consistently have to fight to be given the same opportunities and to be taken as seriously as their male counterparts.
FormulaNerds asked Calderón if there was anything she would say to those that are sexist about women drivers in Motorsport:
"Yeah – it's a complex sport because you depend on so many factors, and people don't understand how much work there is behind the scenes.

"As a female, we are different, you know, we think differently, our body is different. So, there has not been any female driver in F2 in the past, for example. There are a lot of things that I had to go through that maybe nobody else had the information of the body, the needs of the training – a lot things that people just watching the results miss.

"So, I think there's the full story there to still be taught so that people don't judge only the results. But I am here because I know I can do a good job and I hope that I can change a lot of perceptions out there."
One category in racing going from strength to strength and proving key in the fight for equality in Motorsport, is W Series. Calderón has never driven in the series, but has attended events in the past, such as its 2020 Driver Selection.
W Series
However, Calderón does not see the series as the route for her. When questioned as to whether she'd consider taking a W Series drive in the future, she said:
"Never. It's not in my DNA. You know, the tougher it gets, the better you become. So, for me, in this sport, we can compete on equal terms if we're given the right equipment and the right opportunities.

"It's great that they're saving some girls that could not be driving, and that they're promoting that females can do what they can do in Motorsport, but I would not consider joining them."
Calderón is – and will continue to be – an inspirational figure for many and is a prime example of how drivers can chart their own course whilst recognising and promoting the importance of their own path not taken.