Latest Episode | Cut To The Race Podcast
Qualifying revealed who's hot and who's not. Now it's time to see who can draw first blood in the F1 title fight.
For F1 fans, it's not so much that there's a Winter of Discontent. It's more that there's the discontent of winter. But that's over now. For another 8 months, at least.
FormulaNerds' very own Cambridge Kisby had the tough task of predicting the starting order for today's race, and it wasn't half bad.
My job is considerably easier. I already know that irrespective of his "growth mindset", it's highly unlikely that Nico Hülkenberg will score his first F1 podium this weekend. He starts P17. Even if he were driving a Red Bull, he still wouldn't make it from there.
So, what do we know so far?
Well, as suspected, Qualifying told us that Ferrari and Red Bull are indeed clear of the field. It also confirmed that Mercedes genuinely do, it turns out, have work to do.
Behind them, Alfa Romeo and Haas intrigue. If I had to pick one team to be "best of the rest", it looks to be Haas at this stage. Kevin Magnussen was in fine form on his return to the F1 grid. He starts P7. Mick Schumacher lines up P12.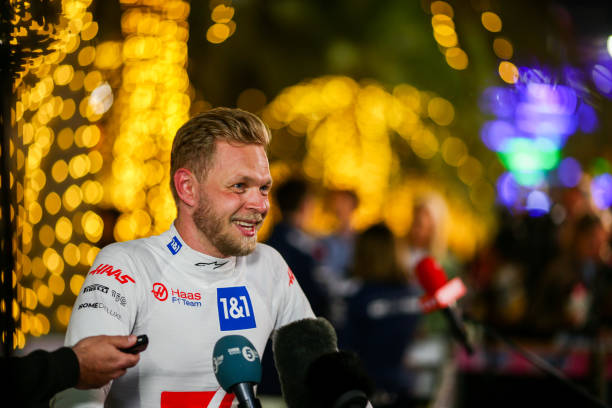 Fun Fact: This weekend is the first time both Haas' have made it through to Q2 since Abu Dhabi 2019. Credit to our new writer, Morgan Holiday, for that one!
Anyway, Guanyu Zhou (P15) will take a little time to bed in at Alfa Romeo, and Valtteri Bottas (P6) is apparently going to encore his "to whom it may concern" era. So, they're probably somewhere between their relative performance.
Truth be told, the midfield remains to be accurately seen. Ignoring the out of position George Russell in P9, the bottom four of the top 10 all come from different teams.
McLaren look like the biggest surprise, with Lando Norris starting P13. His teammate, Daniel Ricciardo, didn't make it out of Q1 and starts P18. To be fair, he has just had COVID-19. But the team are still further back than expected.
If McLaren are the biggest surprise, Aston Martin are the biggest disappointment (P17 & P19). It's impossible to have a representative running order this early on, and I expect we're in for a topsy-turvy season regardless. That said, the only team that looks worse at this stage are Williams (P14 & P20).
Alpine look solidly midfield again, with Fernando Alonso starting in P8 and Esteban Ocon in P11. However, AlphaTauri are harder to read. Such is the gulf in class between Pierre Gasly (P10) and Yuki Tsunoda (P16), they're always a bit of an enigma.
What about the race?
Grand Prix are a war of attrition. And whilst contemporary F1 cars are extremely reliable, new regulations almost always throw a spanner in the works. Therefore, I think we'll see at least one high profile retirement.
The back of the pack will be fairly predictable. Hello Williams, Hello Aston Martin. Although the former won't finish two cars. Ahead of them, we'll have the Zhou and Norris. Ricciardo will struggle to move forward. However, that doesn't matter too much. I can't see both McLarens finishing, and with his luck, it doesn't rain, it pours.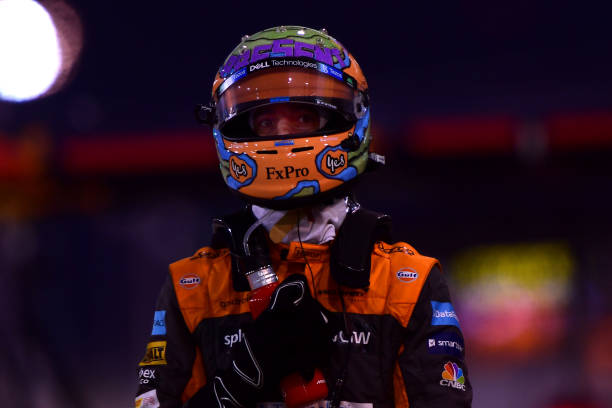 Ocon will have a reasonably uneventful evening. He'll finish where he started. Tsunoda will show good race pace. He impressed on his debut in Bahrain 12 months ago, so expect some more of that. Now, this is where it gets interesting…
Firstly, Schumacher will come good on the family name and score his maiden F1 points in P9. Up the road, Gasly and Bottas will have a good scrap for P7 in what will be the start of a seasons long battle between the two – we'll call it the "Chip on the Shoulder Shield".
Sergio Perez will look comfortable all race, but late reliability issues will see him slip to P6. It's worth remembering that Red Bull have had first race gremlins for the past couple of years.
We're used to Mercedes being in a class of their own. And they still are. Sort of. Now, though, this class is of a sub-par, middle-management level. They'll finish P4 and P5.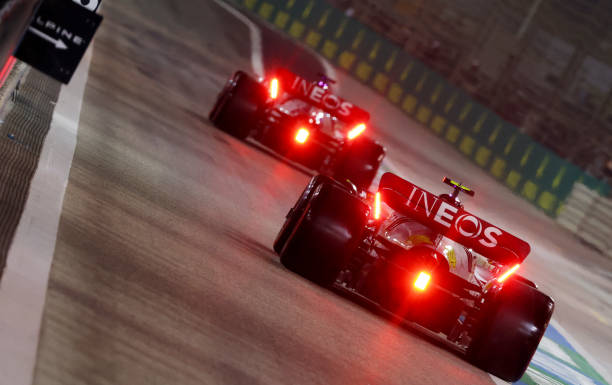 Up top, we'll be treated to a Ferrari one-two. But it won't be all plain sailing for Leclerc. He and Sainz will do their best Rosberg and Hamilton impression and replicate 2014. In the end, Sainz will win out. A mark of things to come.
So, that means Verstappen will finish P3, right? Right?! No. Kevin Magnussen.
The full standings
It's unlikely, I know. But stranger things have happened. As I said, Red Bull haven't always gotten off to a flyer. They're in impervious form, yes, but F1 is an unpredictable sport.
The Haas cars have looked well balanced and consistent on their long runs, and Magnussen must be one of the most motivated drivers on the grid this weekend. Or maybe I'm just hoping…
Do you agree? Do you think I'm nuts? Let me know in the comments.