Latest Episode | Cut To The Race Podcast
At the beginning of the season, many where who thought that Aston Martin, formerly known as Racing Point, are going to be the team to fear on the grid. A line-up made of four-time World Champion, Sebastian Vettel and owner of the team, Lawrence Stroll's son, Lance Stroll, seemed to complement well the brand new car.
During 2020, despite the many challenges that Covid-19 presented, Racing Point managed to achieve some great results, but many were who argued that the car was illegal, due to some similar components to that of a Mercedes.
Then they confirmed that they will be rebranding to Aston Martin, and for those who watch Netflix's Original, Drive to Survive, they saw the excitement around the team's head quarters, for the new car and the new season.
Lawrence Stroll showed great determination to obtain great results and the 2021 pre-season testing in Bahrain showed a lot of potential for the team to rival against the likes of McLaren and Alpine.
But the season started, and things did not go as planned and as we eagerly wait for the 2022 season, not many positive news surround Aston Martin.
Ahead of 2022
After 12 years of service, Otmar Szafnauer have parted ways with the British racing team, and so far we still have not heard anything official of who might replace the Team Principal. There have been rumours about the Romanian joining rivals Alpine, and if this happens, it will be a huge blow for Aston Martin. Not only, but they are risking of also losing Technical Head, Andrew Green.
He was appointed this position in 2021, after Aston Martin took on a technical management restructure, to give the team more depth and improve development of the team with the new rebranding. Losing such figures will surely send the team a few steps back, as they seek to replace them with people who are fit for the job and who know Aston Martin inside out, so that they can surely understand what the team needs. And this is no easy feat for a dramatic sport like Formula One.
This new structure was announced in June 2021, with Szafnauer saying that, "Everbody at Aston Martin Cognizant Formula One™ Team aims to win Grand Prix and World Championships, and this new and improved structure we have created mirrors that of the most successful teams in Formula One today."
With Green Head of the structure, Tom McCullough was Performance Director while Luca Furbatto, was appointed as Engineering Director from Alfa Romeo. Meanwhile, they were still on the hunt for a Technical Director, and as of today there have been no reports of any new members joining the team, leaving more gaps.
Image Credit: www.formula1.com
Then recently, it has also been announced that BWT will also be leaving Aston Martin, who has been an essential sponsor ever since they were called Force India and were under a different ownership too. This is what forced the team to create the iconic pink car which captured the eyes of many compared to others on the grid, and with the change of colour to metallic green, the sponsors were left unhappy. So with losing two key figures in the team, they also lost a great amount of money from a sponsor which will leave less space for improvements on the car.
It has also been reported that another partner has officially left Aston Martin, that is power supply company, UPS Direct. UPS have got involved with Aston Martin back in 2005, when the car's power supply was failing frequently between two or three races. They had built a system dedicated for the team, which have been said by Aston Martin themselves to have improved the car's performance. UPS has also been a sponsor to other Formula One team, Ferrari. It has been announced that after nine years, the two entities have ended the partnership too.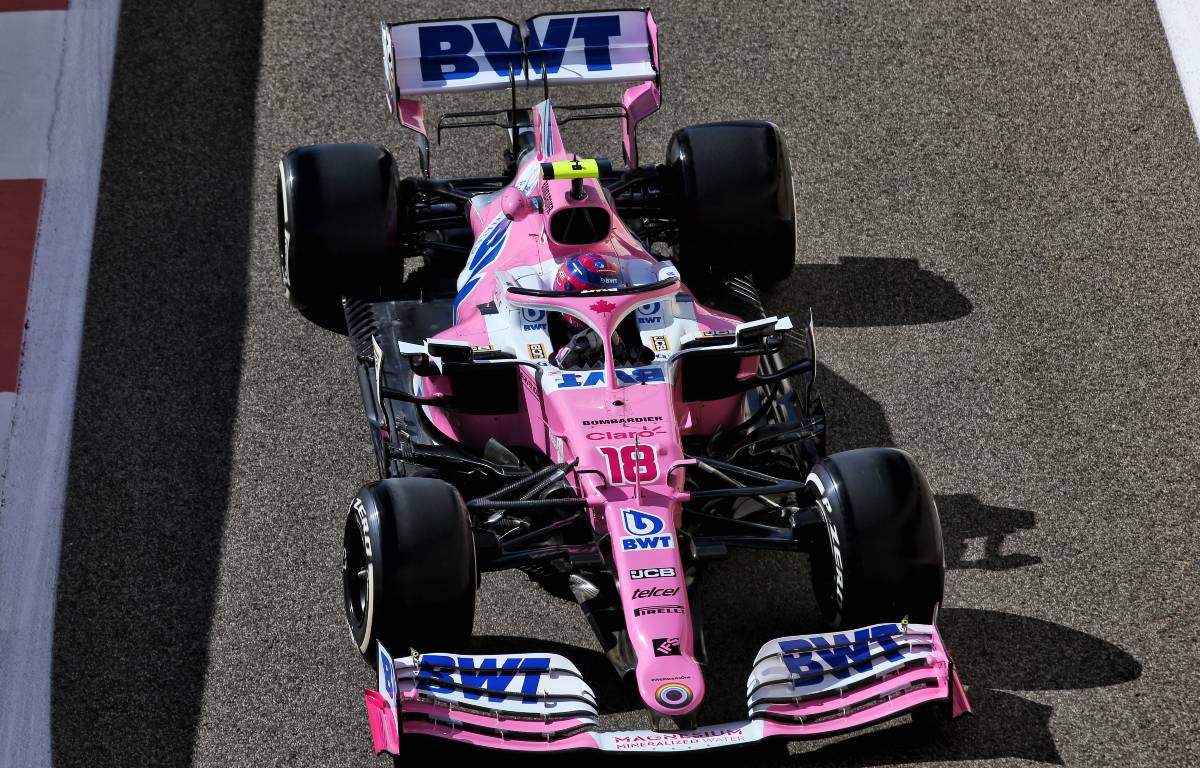 Image Credit: www.planetf1.com
Aston Martin in 2021
It can be said that by the end of 2021, this team were surely not where they wanted to be. They finished in seventh place in the Constructors' Championship while Sebastian Vettel and Lance Stroll finished in 12th and 13th in the Drivers' Standings.
The team wanted to continue from where it left off in 2020, when it was constantly fighting for podiums, a time when Sergio Perez was still racing for them and managed to earn his first podium in Sakhir. Unfortunately, they did not have as a successful spell as they had done the year before, as new floor regulations came into Formula One and they did not prove to be in favour of Aston Martin.
Their low-rake car did not work well with the new regulations and so a lot of  downforce was lost which caused some poor performances. Mercedes were another team that struggled with the new regulations but Szafnauer had admitted that they could improve more thanks to the performance buffer that they had.
During the 2021 season, the Aston Martin garage did not have enough time to make improvements to that car. Reason being that in 2022, even more new regulations are going to be introduced and so the team had to turn their focus on that car, which needs more work and more thought on how to make this car competitive despite the changes. Not only, but one needs to keep in mind the tests that have to be made along with the drivers as they need to also get used to the car.
The only podium scored this season was that of Sebastian Vettel when he finished in second place in Azerbaijan. He would have gotten another podium in Hungary, in which he also finished in P2, but the German ended up being disqualified as the the FIA were not able to take 1.0 litre of fuel from the car, as required by the regulations.
So, it has been a very tough season for Aston Martin, and with the empty gaps in the team's staff and improvements needed for 2022, many questions are raised on whether the Silverstone-based team will be as competitive as we have thought it would be in recent years.
Image Credit: Pool
Head Image Credit: Mark Thompson