Latest Episode | Cut To The Race Podcast
Following Red Bull enacting team orders during the Spanish Grand Prix, Sergio Perez's role within the team has been called into question.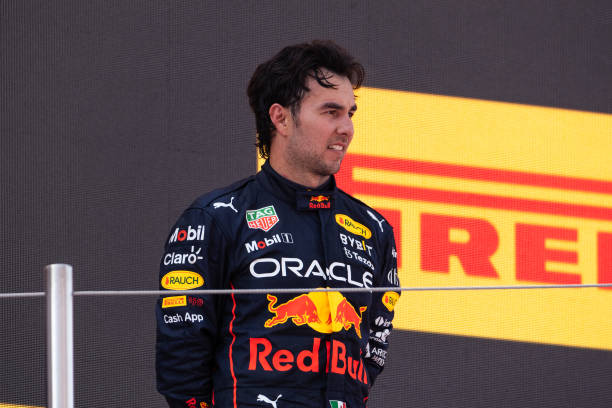 This weekend is a pivotal one for Sergio Perez. Things change quickly in Formula One, and over the course of a week, the viability of his Red Bull career has seemingly done a full 180.
However, whilst the past few days may have cast doubt on his future, Perez has enjoyed a strong start to the season.
He's closed the delta to his generation talent of a teammate in terms of raw pace and has generally looked much more at home in his second season with Red Bull. The 2022 car better suits his driving style, and the elevation of his performance has put the team in a commanding position in the Constructors' Championship.
Sitting third in the drivers' standings, Perez is just 25 points behind Max Verstappen in first – the smallest gap between drivers in the top three teams.
Even then, results don't tell the full story. After Red Bull's reliability-afflicted race in Bahrain, Perez secured his maiden pole position in Saudi Arabia with a stunning lap. He likely would have converted that into a win during the race, but luck intervened.
A triad of second-place finishes followed in the subsequent rounds. The only race that didn't end with a podium was Miami, where he coaxed his ailing Red Bull to fourth.
But what about Spain?
One of those second places was, of course, at last weekend's Spanish Grand Prix. Whilst leading the race, Red Bull made the call to switch their drivers. Perez was out front, but Verstappen was closing fast.
When the radio message came through, Perez let his thoughts be known:
"That's very unfair, but okay."
After the race, a whole host of people came to his defence, including GPDA Chairman Alex Wurz.
Team orders are not uncommon in Formula One. But, to enforce them so early in the season, and for a race win, has proven to be an unpopular decision amongst fans and many within the sport.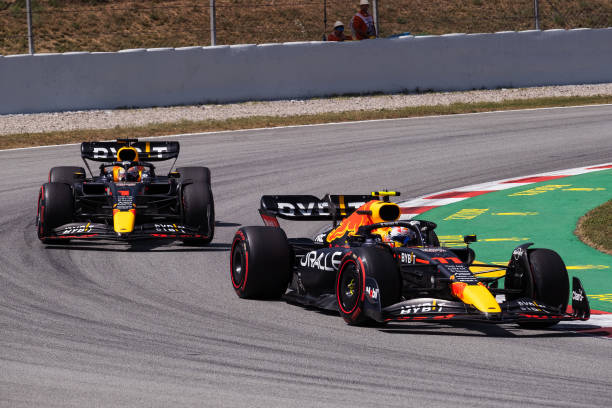 Perez himself said that he needed "to speak with the team to understand a few bits from the race."
Although Verstappen may well have got past of his own accord, Red Bull clearly didn't want to take any risks. However, it does seem a curious decision and one that, ultimately, probably wasn't necessary. It's a problem very much of their own creation.
Reading between the lines
Despite the call, Red Bull Team Principal, Christian Horner, has come out in support of Perez in the days since. When speaking to RacingNews365.com, he said:
"I think with his performances to date, so far, he's converged with Max. The dynamic between the two of them is very good. I think Checo is more settled in the team this year, in his second year, and, of course, with a reset with a new car, he's been very much closer to the pace."
But his comments just prior to that are perhaps more telling of the situation. Perez has not publicly been referred to as a second driver by either Horner or his world champion teammate.
Horner rightfully spoke on the challenges of being paired with Verstappen, and how Perez has the "maturity to deal with that at the stage he's at in his career", whilst adding that Perez wants to "make the very best of" being in a competitive car.
However, his final comment is more telling:
"He knows that he gets the same equipment, the same chance, but I think he's realistic in his expectations as well. And he's very much a team player."
Horner's use of the phrase 'team player' is interesting, and the more cynical amongst us may well read that as a euphemism for 'second driver'. Further still, those who disagreed with Red Bull's use of team orders last weekend would argue that Perez doesn't have the same chance as Verstappen.
In conjunction with referring to Perez being realistic in his expectations, there's certainly a heavy implication that the Mexican knows his place in the team, even if we don't, and even if Red Bull won't publicly admit it.
What now?
Well, that's anyone's guess. Perez finds himself in a unique situation where his performances have given him reason to challenge the conventional Red Bull hierarchy.
Perceptions endure in Formula One, but Perez is clearly set on dispelling the view that he's there to support Verstappen. Some still view him as 'replaceable', in spite of him comfortably making the Red Bull seat his own.
The uncertainty of the situation raises a number of questions. Will Perez unsettle the dynamic within the team; will he become a problem for them to manage; and ultimately, will he grow tired of his position and seek a drive that provides security and self-determination?
It may be that Red Bull hope that organically, over the course of a season, their star driver will win out over Perez. That's more than likely, but their actions in Spain don't suggest they'll let things run their natural course.
Whatever their approach, Perez may well find himself having to be a disruptor. Either by taking the challenge to Verstappen or by taking the challenge to the team. And that might just mean that his Red Bull days are numbered.
Featured Image Credit: @SChecoPerez on Twitter